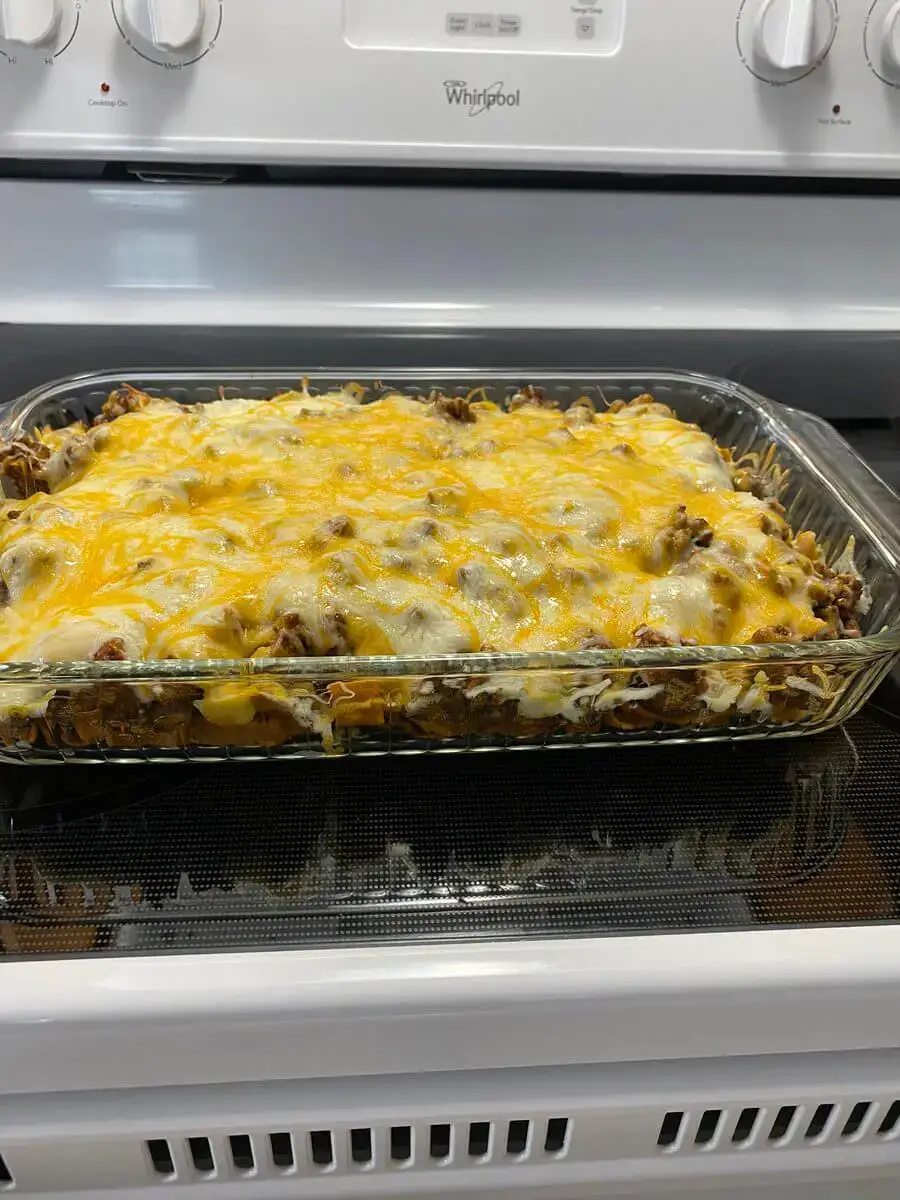 Tacos have always been a popular dish since they are so simple to prepare and come in various flavors. The Walking Taco Bake is similar to a taco casserole in that it can be taken with you wherever you go. This meal is ideal for entertaining guests and is full of flavor. A fantastic taco night meal or one to bring to a meeting or a special event, it has a lot of layers of flavors and structure. Tacos are genuine, a favorite of many people.
Other Types Of Meat You Can Use:
You can substitute with the Shredded Chicken or Ground Turkey instead of the Ground Beef if you want a chewier flavor. As another primary meat utilized in the tacos, the shredded chicken blends in beautifully with the rest of the fixings. We've tried shrimp, and blackened salmon added as well. If you're trying to use any other form of seafood, do some research on the cooking guidelines because it cooks much faster than chicken, beef, or turkey.
Some sides to complement the flavors:
Tacos, as stated before, are limitless. Black beans or Refried are two of the recommended sides you add. You may either put them on top of everything to make it bake altogether or serve them on the side. Some pre-made guacamole or fresh avocado can also be cold and smooth topping. This can, of course, be done on the side or slopped on the top. Because of the delicacy of the avocado and the way it turns brown when heated, it is not recommended to bake together.
Ingredients:
1 pound of Ground Beef
1 package of seasoning for Taco (we recommend using the Taco Bell seasoning, but you may choose any other package available in your local grocery store).
2/3 cup of water
A large bag of Chili Cheese Fritos, you may also use plain Fritos
1/2 a can of Campbell's soup of cheddar cheese
1/4 cup of whole milk
1 cup of shredded Mozzarella cheese. The shredded cheese melts quickly and well with any taco meal
Instructions:
Start by getting a large pot, then melt some butter and add the ground beef, all while stirring from time to time until you notice the meat getting browned. The Cooked Ground Beef should constantly be drained of the extra fat.
Combine the water and taco seasoning in a suitable mixing bowl. To blend, stir everything together carefully.
Boil gently on low heat for about 5 minutes, or until you notice the liquid getting absorbed by the meat.

Try layering the Chili Cheese Fritos carefully, in an equal on the down bottom of an 8×8 inch baking dish.
Make your seasoned meat a great topping
Heat the cheddar cheese soup along with the milk in a saucepan on low.
Pour the soup mixture over the meat once it has warmed up well.
Get the mozzarella and try to sprinkle it evenly over the cheese and bake it at 350° for about 15 minutes.
Take out of the oven, scoop onto a platter, and enjoy!