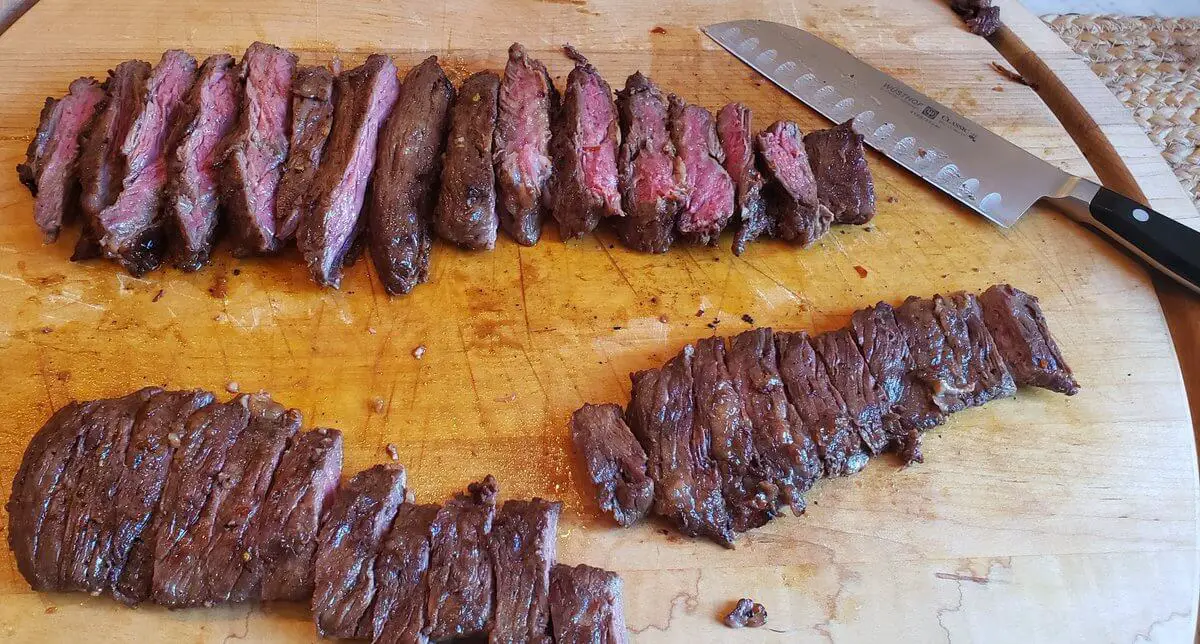 If you're like most people, you probably enjoy eating steak more than any other kind of meat. Steak is delicious, sure, but it can also be hard to cook right if you don't know how to do it. No matter what kind of steak you like to grill or pan-fry, though, one thing that can seriously elevate your meal from good to great is the marinade. Marinating is one of many ways to tenderize your steak so that when you eat it, you will have an enjoyable experience eating quality food.
Here's an easy steak marinade recipe that you should try out next time you want to treat yourself and impress your friends and family! This marinade recipe will get rid of some of the meat's natural gamey taste and leave you with an explosion of flavor in every bite. So, try it and share your experience with us.
Serving: 6
Prep Time: 10 minutes
Cooking Time: 10 minutes
Marinade time: 2 hours
Total Time: 2 hours 20 minutes
Ingredients:
1/3 cup soy sauce
1/2 cup olive oil
1/3 cup lemon juice
1 tbsp minced garlic
1/4 cup Worcestershire sauce
1 tsp pepper
2 tbsp Italian seasoning
Pinch of red pepper (to taste)
1/2 tsp salt (to taste)
2 tbsps butter
1 1/2 pound steaks
fresh chopped parsley (optional)
Instructions:
Take a small bowl and whisk together lemon juice, soy sauce, olive oil, Italian seasoning, Worcestershire sauce, minced garlic, salt, pepper, and red pepper in it.
Then put the steak in a large bowl or zip lock bag and pour marinade on top. Let it rest overnight or a minimum of 2 hours.

Heat the skillet on high heat and add steak. Cook for 3 minutes on each side until the outside is browned.
Reduce heat to medium and cook your steak to the desired doneness.
Top with butter and garnish with fresh parsley just before serving, if desired.
Tips & Tricks:
This marinade is also a great recipe to try on any meat that you're planning on grilling.
It is suggested to use a cast-iron skillet because it browns the steak beautifully and distributes the heat evenly.
Dab the steak with a paper towel. When the meat is not dry it will tend to steam instead of sear. And this will cause them to be soft.
Add the butter to the pan just before serving. Don't add while cooking. Otherwise, it will burn with the high heat and spoil the taste.
Be sure to let the steak rest 5-10 minutes for the juices to be absorbed throughout the steak. In this way, you will not end up with all the good flavor on the serving plate instead of inside the steak.
We are so happy that you enjoyed this blog post about our steak marinade recipe! We hope that you will try it out soon, but please wait until you've finished reading this article to do so. It adds a delicious flavor to your meal, which means that you can make a special treat for yourself or for a friend! Please feel free to comment below, if you have any other questions.