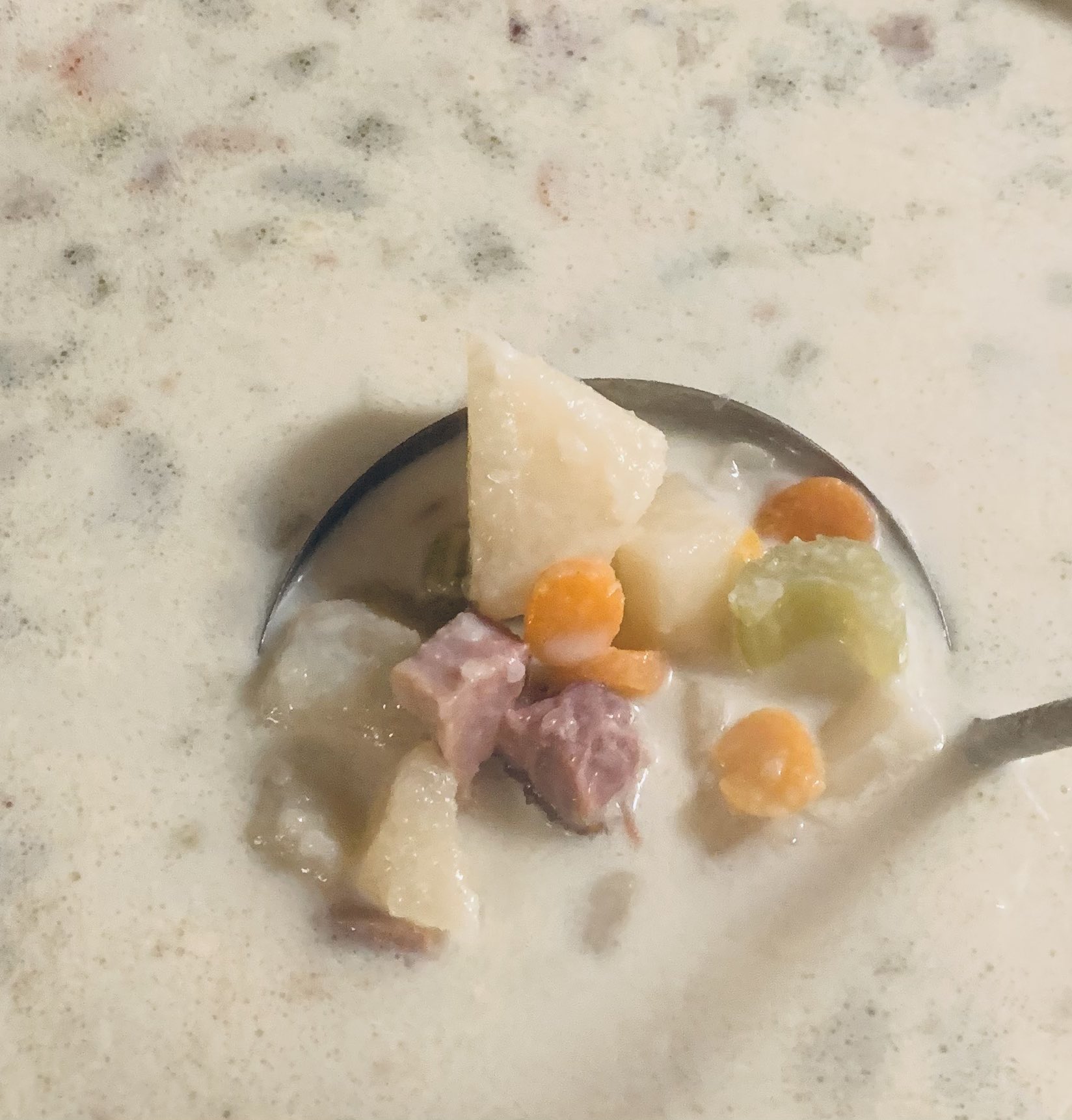 The simple, delectable, and nourishing slow cooker ham and potato soup is creamy, loaded with vegetables and ham, and topped with milk and sour cream.
Ingredients
7 cups russet potatoes , diced
0.88 yellow onion , diced
1.75 large carrots , peeled and chopped
0.44 cup chopped celery
14 ounces Cubed Ham
0.88 teaspoon Kosher salt
0.22 teaspoon coarse ground black pepper
0.22 cup flour
3.5 cups chicken broth
1.31 cups heavy cream , (you can also substitute whole milk)
0.44 cup sour cream
Instructions
Add the potatoes, onion, carrot, celery, ham, Kosher salt, pepper chicken broth to your slow cooker and cook on low 7-8 hours, or high 4-5 hours.
Using a potato masher, mash about ⅓ of the potatoes (don't worry the ham won't really mash that much)
Add the flour, heavy cream/milk and sour cream and stir everything together.
Cover and cook on high for an additional 15 minutes.