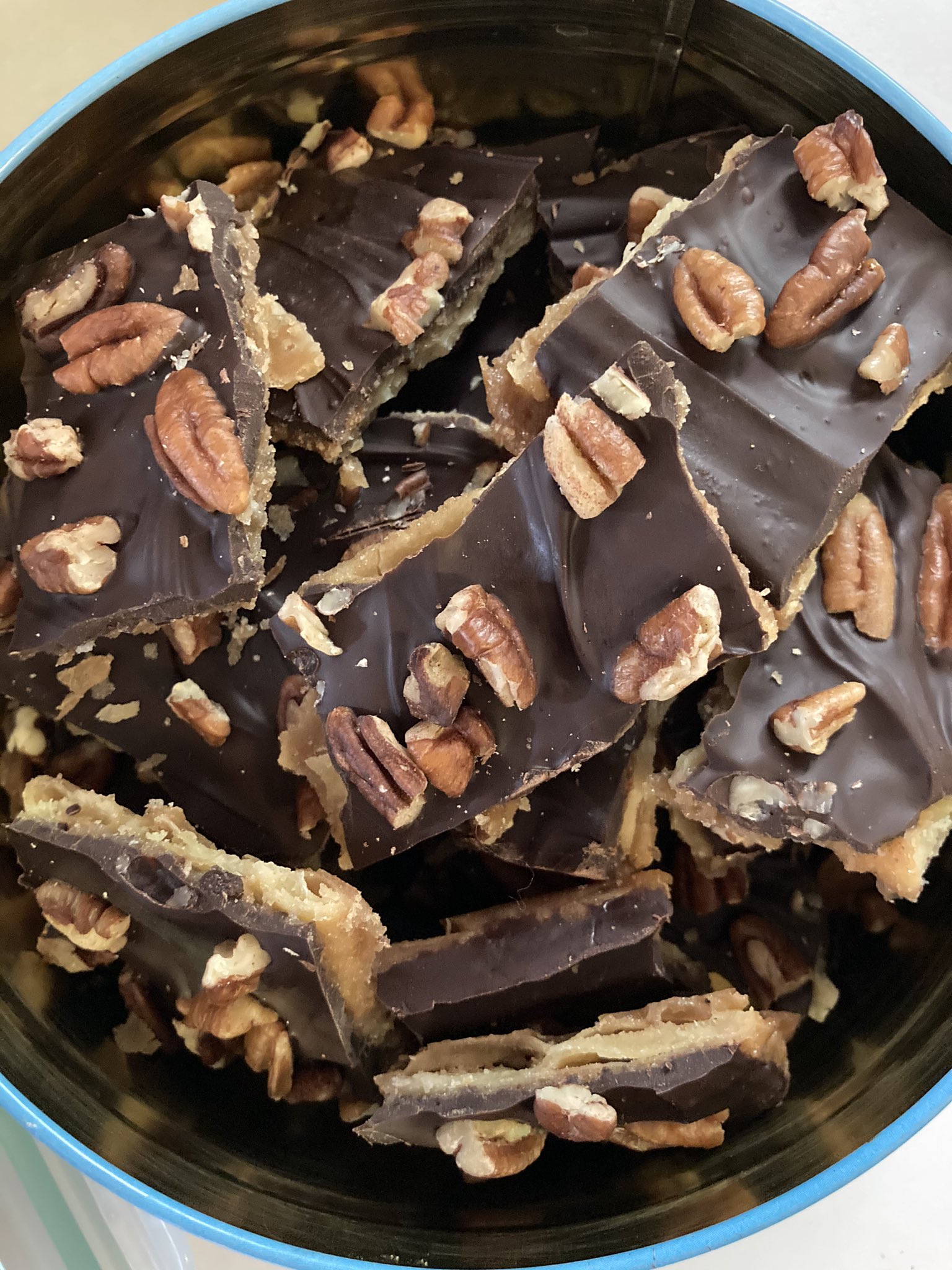 Ingredients
40 saltine crackers
1 cup unsalted butter
¾ cup granulated sugar
1 cup chopped pecans
12 ounces milk chocolate chips
Instructions
Line a 15x10x1-inch baking sheet with the saltine crackers. Set aside. Preheat oven to 375°F.
In a small saucepan over medium-high heat, melt butter. Add in sugar and bring to a rolling boil, stirring constantly. Once it begins to boil, remove from heat.
Pour over saltine crackers and sprinkle with chopped pecans. Place in a 375°F oven for about 13-15 minutes, until crackers are browned and caramelized.
Remove from oven and using a small spatula, place each piece of toffee onto a sheet of parchment paper on the counter.
Melt chocolate morsels and spread generously over toffee. Allow chocolate to set and store in airtight container for up to 5 days.
Notes
Make it easier! Place parchment paper in baking sheet prior to adding saltines. Cook accordingly. Remove from oven and sprinkles with chocolate chips. Allow to melt about 5 minutes, then spread with an offset spatula.
Freeze it! Wrap in plastic wrap then place toffee in an airtight container to freeze for up to 30 days.