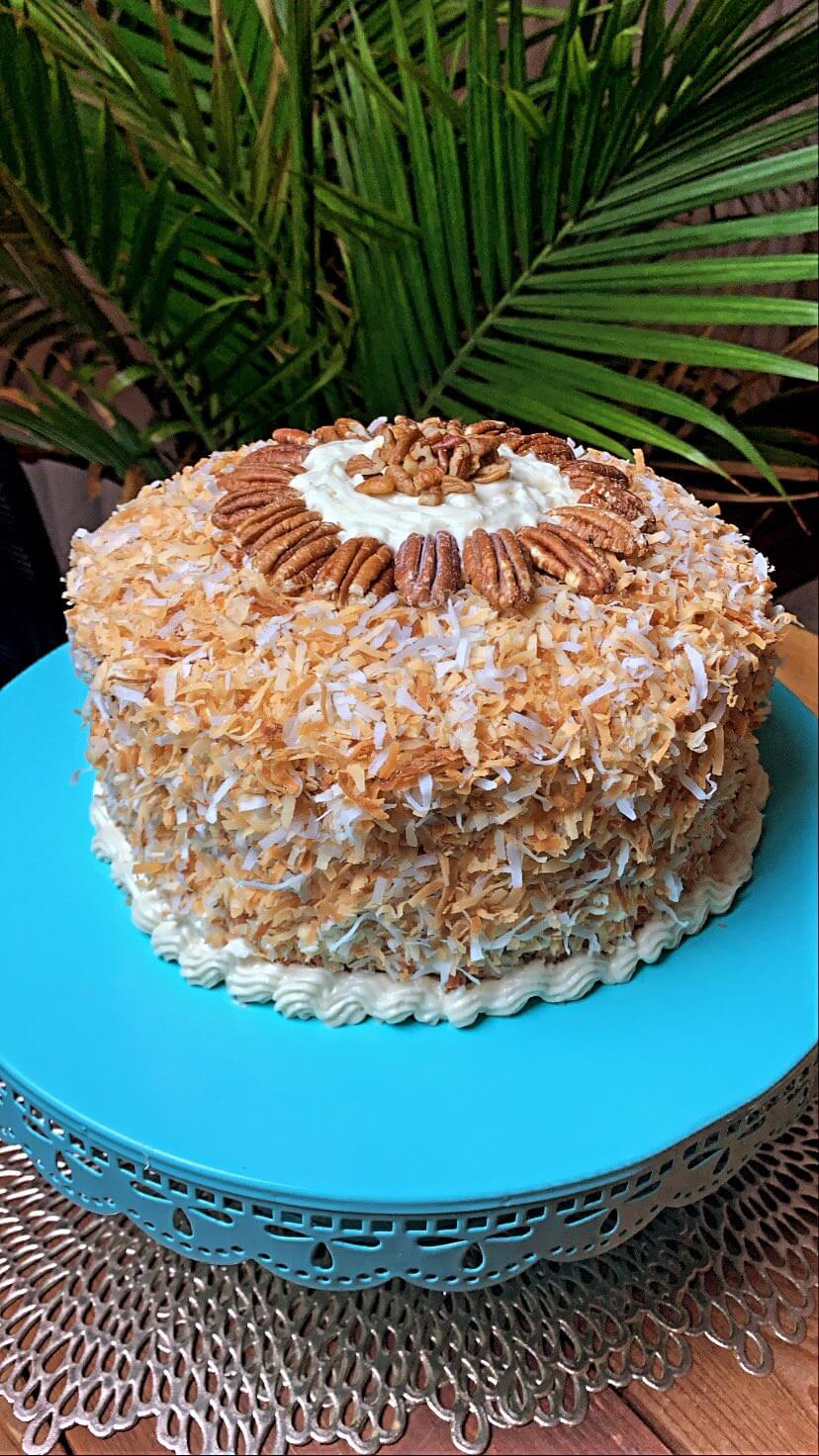 Given its name, it has to be an Italian cake. It's Wrong! It's originated from the south and has nothing to do with Italy. According to research, some believe it originated from Texas, while others believe it originated in Georgia. Despite that, the "Italian cream cake" is just a name, and it doesn't matter as long as it's super delicious.
This is a dessert recipe that's worth its weight in gold. Our Italian Cream Cake recipe is bakery-styled and made with a cake mix box. Still, it results in layer upon layer of an irresistible flavor that will make you feel like a professional chef or baker. You're going to love how simple it is to make this incredible recipe, and any person who has the chance to get a bite will, too.
This holiday cake is made more accessible by using a simple cake mix. The added benefit is that you get all of the flavors from the traditional method while spending less time preparing in the kitchen. That is the best thing about it and the cherry on top.
The steps to make are very similar to those for making any other simple type of cake. The most challenging part is waiting for the cakes you made to cool before assembling this beautiful work of art.
Ingredients:
1 white cake mix package
3 large-sized eggs
1 and a quarter cup of milk
A quarter cup of vegetable oil
1 can of flaked coconut
2/3 cup of toasted and chopped pecans
3 tablespoons of rum (it's just optional)
1 package of softened cream cheese
1 packet of powdered sugar
2 teaspoons of the vanilla extract
1 cup of toasted and chopped pecans
Instructions:
For about 2 minutes on some medium speed with an electric mixer, beat your first 4 ingredients. Mix in the pecans and coconut. Drip the batter into three 9inch round cake pans floured and greased.
Bake everything for about 15 minutes, or until a toothpick you may have inserted in the center comes out purely. Let it cool for about 10 minutes in the pans on some wire racks. Let it cool completely on the wire racks after removing them from the pans. If you desire, sprinkle the rum evenly over your cake layers and set them aside for about 10 minutes.
To prepare the cream cheese frosting, beat the butter and cream cheese well together with the use of an electric mixer on some medium speed until they're smooth. You need to add the powdered sugar progressively while beating it until it's fluffy and light. Mix everything in the pecans and vanilla extract.
Get your cream cheese frosting spread between the layers, as well as on the top and sides of your cake. Garnish it with some parsley if you want, then let it chill for 2 hours at least before slicing it.