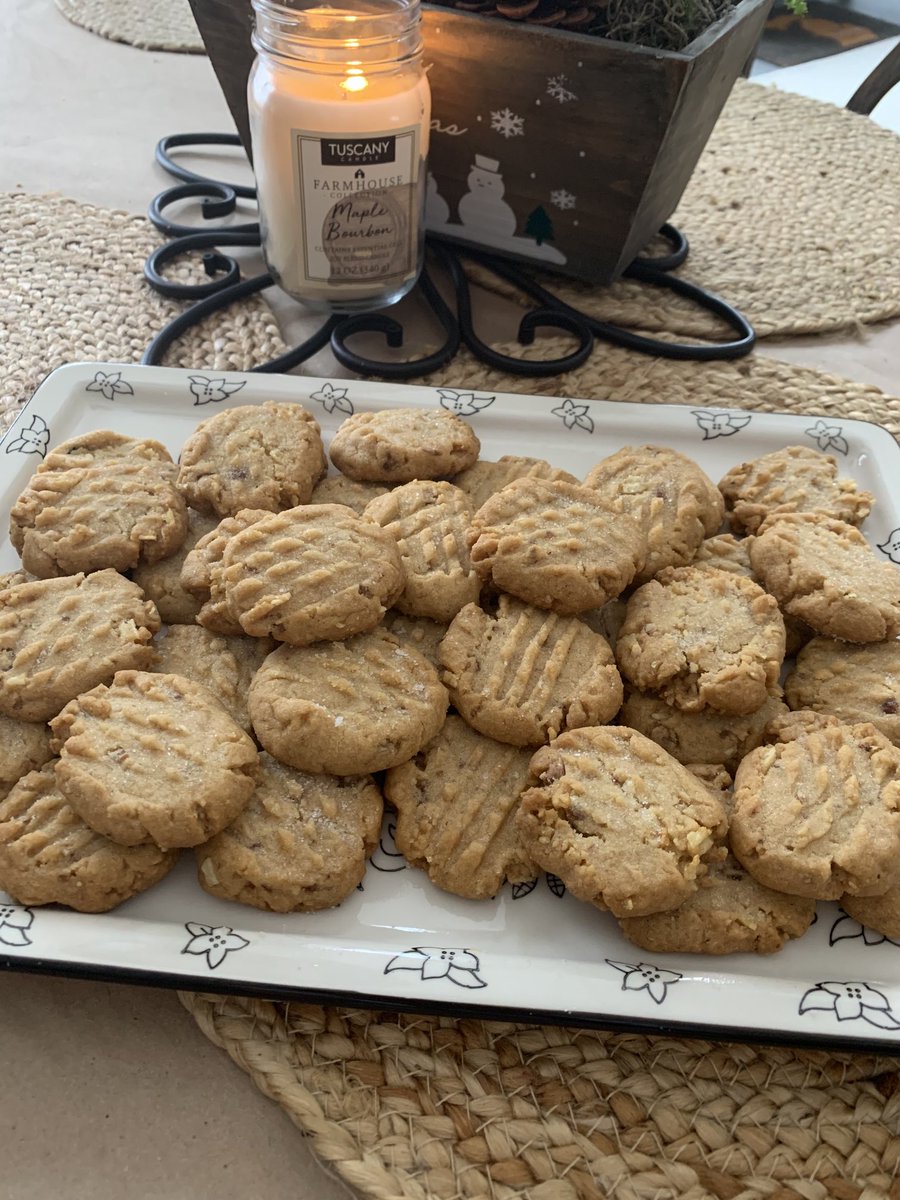 The sweet and salty potato chip cookies combine two of your favorite treats in a very delicious way. But keep in mind, this cookie batter is absolutely addictive. You will need willpower not to eat it all before baking it.
It's a chilly, dreary day. There will be no playing outside, biking, or reading in the sun. Fortunately, today is ideal for baking your favorite batch of chocolate cookies.
These Potato Chip Cookies have an incredible flavor that makes your mouth wet just looking at them. But here's a word of caution:
This dough is incredibly addictive and tasty, and it beckons to you whenever you glance in that way. Take our advice if you're like us and cannot seem to stay away from it. Wrap the cookie dough balls in a plastic wrap and place your pan in the refrigerator while the others are baking. If you do not, you might not have enough dough to create the cookies.
Ingredients:
1 cup of unsalted butter that is familiar to the room temperature
1 cup (about 200 grams) of brown sugar
1 cup of granulated sugar
2 large-sized eggs
2 and half cups of all-purpose flour
1 teaspoon of baking soda
Half a teaspoon of salt
One teaspoon of vanilla
2 cups of coarsely crushed potato chips
2 cups of chocolate chips
Instructions:
In your room temperature, cream together the butter (it shouldn't be melted), sugar, and brown sugar with the use of a hand mixer or a stand mixer for about 3 minutes.
Mix well in the eggs and vanilla extract. Keep mixing for about 1 minute, or until thoroughly incorporated.
Combine your flour, salt, along with the baking soda in a mixing bowl. Mix well until it's well blended.

Add to the mixture, the chocolate chips and potato chips.
Using a one and a half inch cookie scoop, and get the dough balls scooped and lay them on a baking sheet line with some parchment paper.
Get it refrigerating for about an hour.
Get your oven preheated to over 350°F.
Place your dough ball with 2-inch apart on a baking sheet lined with some parchment paper (or just use a silicone baking mat). If desired, press a few extra chocolate chips on top of the dough balls to give them a nice look after baking.
Bake for about 11 minutes, or until you notice the edges of the cookies getting gently browned.
If you want precisely round biscuits, set a big round cookie cutter (or a wide mouth mason jar ring) over your heated cookie. Make fast circles on your pan with your hand to round out the biscuit. You must do this while the cookies are still hot, so work fast when they come out of the oven.
Allow your cookies to cool for about 4 minutes on the pan before transferring to a wire rack to cool fully.
Enjoy