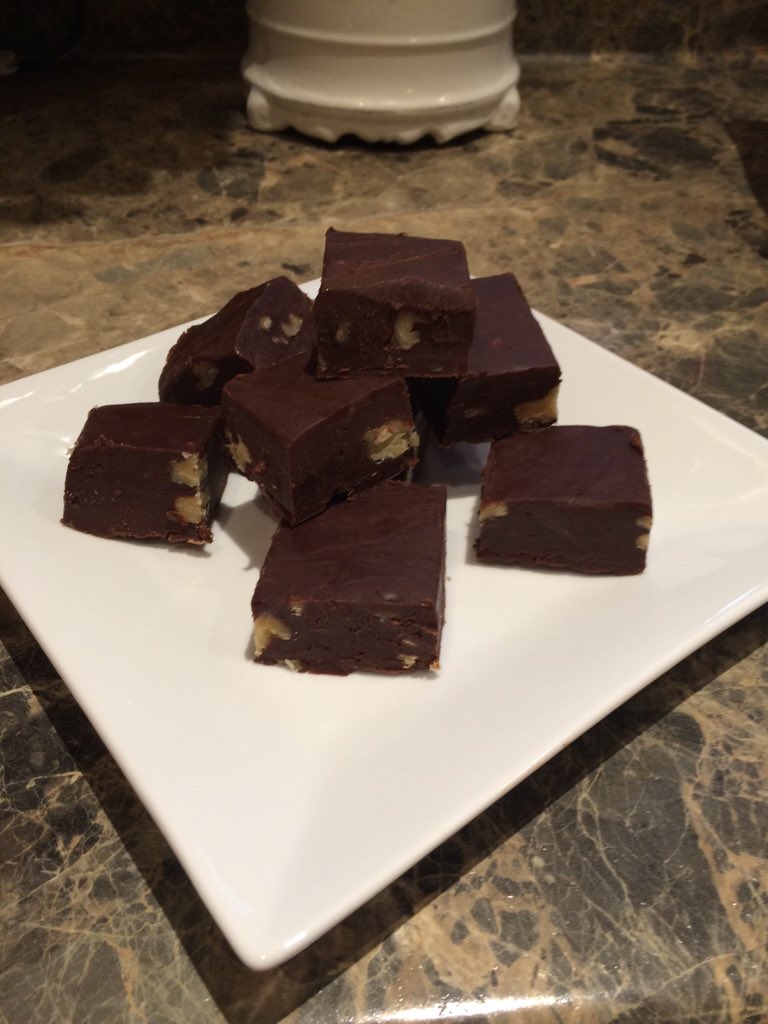 Look no further than Paula Deen's 5-Minute Fudge if you're searching for a quick and delectable fudge recipe. Even a novice cook can create this dish since it is so straightforward. The fudge is also incredibly excellent, fulfilling your sweet taste perfectly. Try this dish right away!
Ingredients
1 ½ C. Granulated sugar
¾ C. Evaporated milk
1 Tbsp. Butter
6 oz. Semi-sweet chocolate chips
16 Large marshmallows
1 C. Chopped pecans
1 tsp. Vanilla extract
Instructions
Add the sugar, evaporated milk and butter to a saucepan over medium heat. Bring to a boil stirring often.
Boil for 5 minutes.
Remove the saucepan from the heat and whisk in the chocolate and marshmallows. Continue to stir until the marshmallows are completely melted.
Mix in the vanilla extract and pecans.
Layer in the bottom of a well greased 9×9 baking dish and place into the fridge or freezer to set until hardened.
Cut into 36 pieces and serve.