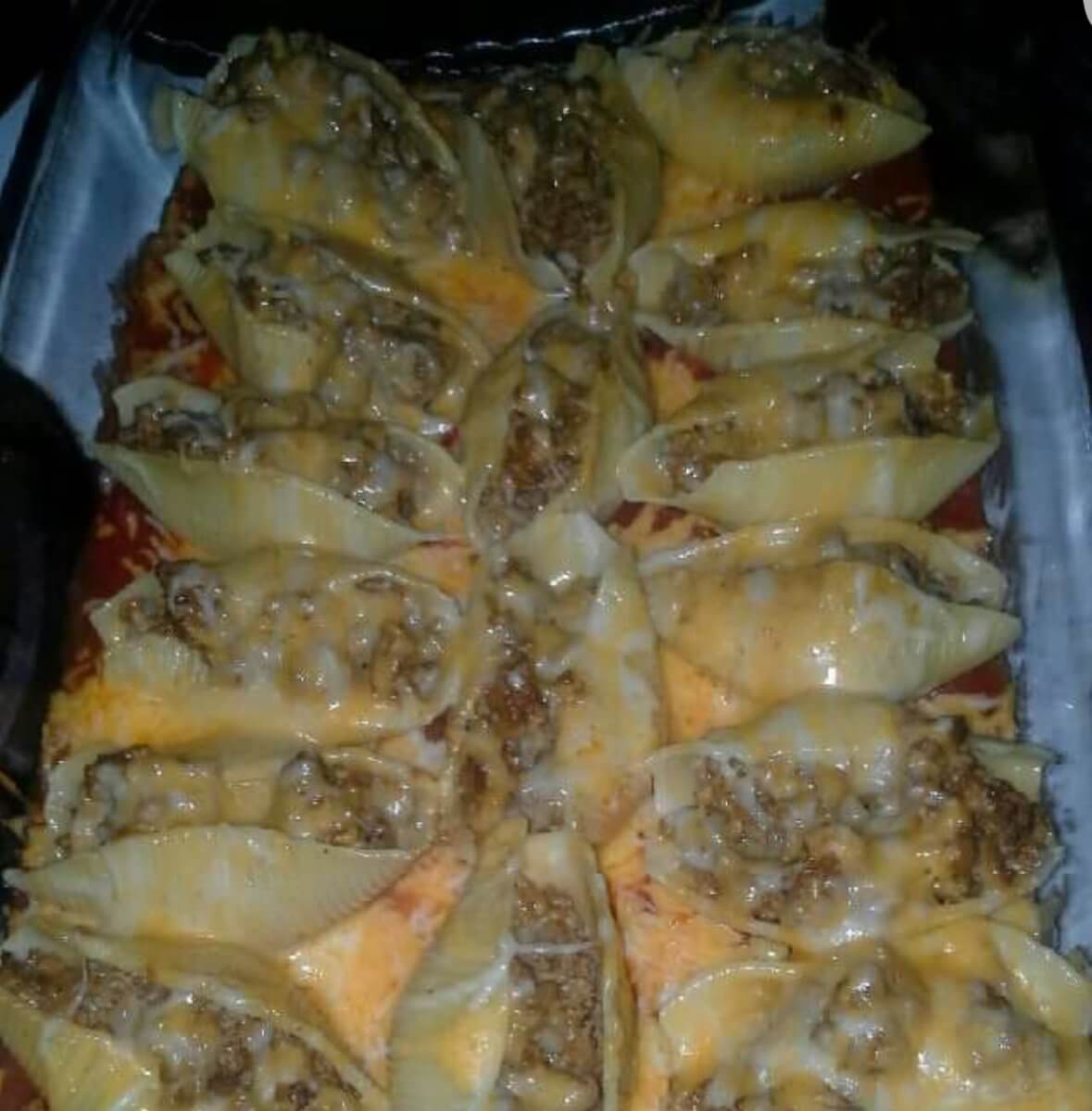 Pasta Shells with Ground Beef is a simple, humble yet quick dish you can enjoy on both weekdays and weekends. Made with ground beef, spices, and shell-shaped pasta, it is a dish equally popular among both kids and adults.
Everyone loves pasta. It is probably the most versatile ingredient there is. You can make pasta even with two ingredients. I particularly enjoy pasta shells with ground beef among the many different pasta recipes. That's because it is easy to cook and rich in meaty flavor. This dish is very comforting.
Variation ideas
Here are a few ways you can change the recipe and make it more tasteful:
Meat: Ground beef is flavorsome and thus perfect for this recipe. You can, however, use any other meat as well. Use ground chicken or turkey meat for a leaner meat choice. Or you can make this dish with leftover meat as well.
Vegetables: Add bell peppers, corns, carrots, spinach, etc., to this recipe to add more flavor, texture, and nutrients.
Cheese: To give it a cheesy flavor, sprinkle your favorite cheese, like parmesan or cheddar cheese, over the pasta.
Spices: You can use different spices and spice blends to add more flavor to this recipe. Use fajita seasoning or taco seasoning for a more depth of flavors. Similarly, use dried herbs for a more Italian-style pasta.
Red wine: Add a splash of red wine to give this dish more flavor.
How to store pasta shells with ground beef?
Place the leftover pasta in an air-tight container and refrigerate. You can refrigerate it for 3 to 5 days and it will stay good. You can reheat it over the stovetop or in the microwave.
Pasta Shells with Ground Beef – The recipe
Preparation time: 10 minutes
Cooking time: 30 minutes
Total time: 40 minutes
Servings: 4
Ingredients:
1 lb. Ground beef
2 ½ Cup Pasta shells
2 tbsp Olive oil
1 Tbsp Italian seasoning
1 Cup Rotel tomatoes
2 Tbsp tomato paste
3 serrano peppers, Diced
½ yellow onion, Chopped
¼ tsp Garlic powder
¼ tsp onion powder

½ red chili flakes
Black pepper, to taste
Salt. To taste
Preparation:
In a pot, add water and salt. Place it over medium heat and bring it to a boil.
Add pasta and cook it for 7 to 8 minutes or until it is al dante. Drain the cooked pasta, rinse it with cold water and set it aside.
Add olive oil and ground beef to a large skillet or pan and cook it over medium heat. Use a wooden spoon to break the beef.
Add onion powder, garlic powder, red chili flakes, Italian seasoning, tomato paste, Rotel tomatoes, and salt. Mix well.
Let it cook for about 5 to 8 minutes or until the beef is cooked and excess liquid evaporates.
Add cooked shell pasta and mix well.
Once the mixture coats the pasta, remove it from heat and garnish it with cheddar cheese and parsley.
Serve.