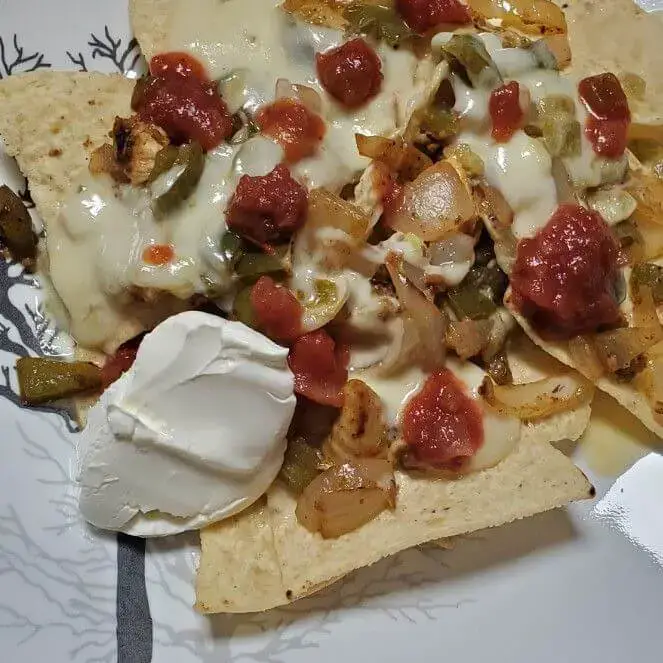 Mexican cheese dip is everyone's favourite. It is a perfect choice with nachos or tortilla chips. Mexican cheese dips are particularly hit during game day or movie night. It is cheesy, smooth, rich and comforting.
You might love Mexican dips available at restaurants but making the same tasteful dip at home is also super easy and quick.
Ingredient breakdown
here is a list of everything you need of this recipe:
White American cheese: white American cheese is the most widely used cheese when making dips. That's because it has a white colour and a mild cheesy flavour. You can easily get it from any grocery store.
Unsalted butter: adding butter makes this cheese dip buttery and smooth.
Milk: use whole or full-fat milk for this recipe. You can add milk as per your requirement to adjust the consistency of this cheese dip.
Jalapeno pepper: use either fresh or canned jalapeno pepper for this recipe. The jalapeno adds a hot and spicy flavour to this dip.
Garlic powder: garlic powder intensifies the flavour of this dip and gives it a savoury flavour.
Cumin: cumin adds warmth and aroma to this dip.
Cayenne pepper: add cayenne pepper to adjust the spicy flavour to this dish.
Salt: add salt as per your liking.
Tips for making Mexican cheese dip:
Although making Mexican cheese dip is super easy, here are a few points you should keep in mind:
Although I have used white American cheese for this recipe, you can use Monterey Jack cheese or white cheddar cheese as well. In fact, you can also use a combination of these two kinds of cheese.
You can use green chillies instead of jalapeno pepper.
If you think the dip is too thick, add a splash of milk until it reaches your desired consistency.
You can use smoked paprika to add a slight smokiness and sweetness to his dip.
How to store Mexican cheese dip?
Place the leftover Mexican cheese dip by placing I in an airtight container and refrigerating it. It will last for up to 4 days in the refrigerator. You can reheat it in the microwave to enjoy.
Moreover, you can also place it in single-serving portions by using plastic zip lock bags and freezing them. Simply thaw, reheat and enjoy.
Mexican restaurant cheese dip– the recipe
Preparation time: 10 minutes
Cooking time: 45 minutes
Total time: 55 minutes
Servings: 4
Ingredients:
¼ lbs. White American cheese
½ tbsp unsalted butter
2 tbsp cup whole milk
1 tbsp jalapeno pepper, finely chopped
A pinch of garlic powder
A pinch cumin
A pinch of cayenne peppers
Salt, to taste
Preparation:
Cut the cheese into small cubes and place it in a small saucepan.
Add jalapeno, milk, garlic powder, cumin and butter.
Place the saucepan over medium heat and let it cook for about 10 minutes or until the cheese dissolves completely. Stir the mixture occasionally to ensure even cooking.
Once the mixture reaches your desired consistency, add cayenne pepper and season it with salt.
Serve.