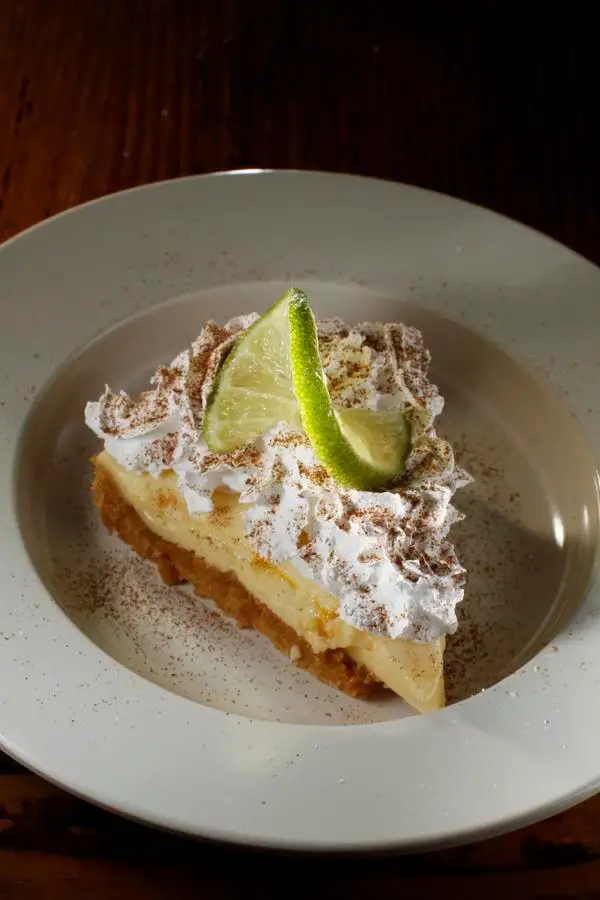 This lemon icebox pie recipe combines two absolute favorite things into one delicious dessert. It has lemon's delightful and sweet sharpness with a key lime pie's smooth and creamy texture. It's pretty difficult to stop eating it.
And, although it's an icebox pie, it's so delicious, both frozen and chilled. It's entirely up to you to decide. When it's well chilled, it has a soft, creamy texture similar to the key lime pie, but it has a more complex texture when it's frozen. Luckily for us, it never indeed hardens when it gets frozen, so it retains that silky smoothness that we all adore!
It's also super easy to make. The instructions for making a graham cracker crust are so simple. You mix some crumbs with the sugar and butter, then press them into the pan. My ultimate favorite type of pie crust is quick and easy to make.
You may very quickly buy the pre-made graham cracker crust from your grocery store if you want it to be even more accessible. There's absolutely no shame in that.
Although the filling is straightforward to prepare, pressing and juicing all of the lemons and grating the lemon peel takes some time. Before juicing the lemons, do not forget to peel them. It's not easy to do it if the lemons have already been squeezed.
It all comes together very quickly once you've taken care of it. We love the stand mixer because it can turn it high and wait for the egg mixture to get a paler yellow color. There's no need to work on your arms.
The most challenging part of making this is waiting to cool after baking it. It's like torture in its purest of forms. You'll get eager to get your hand on it, and it will not disappoint.
Ingredients:
1 and 3 quarters of a cup of graham cracker crumbs
A quarter cup of sugar
6 tablespoons of melted butter
1 and a quarter cup of some fresh lemon juice
2 cans of condensed and sweetened milk
8 large yolks of egg
2 tablespoons of finely grated lemon peels
Some whipped cream for the topping. You can use the homemade or buy some from your store.
Instructions:
Start by greasing a pie pan.
Get the melted butter, graham cracker crumbs, and sugar, and mix them all thoroughly.
To prepare the crust, squeeze the graham cracker mixture into your mixture and up the sides of a 9inch pie pan.
Now, you need to preheat your oven to 325°
Whisk together your lemon juice and condensed sweetened milk in a medium-sized mixing bowl.
Beat your lemon zest and egg yolks on high until they get pale in a large mixing basin.
Mix the egg with the sweetened and condensed milk until it's all smooth, then fill in the pie crust with your filling.
In your preheated oven, place the pie and bake it for about half an hour. When you need to move the pie, its borders should all be set, and the middle should be a little bit jiggly.
Allow it to cool for about an hour before refrigerating or freezing it for at least 6 hours, depending on what you desire. The pie should last for approximately a week in the refrigerator.
You can now enjoy it while hot with your favorite friends and family.