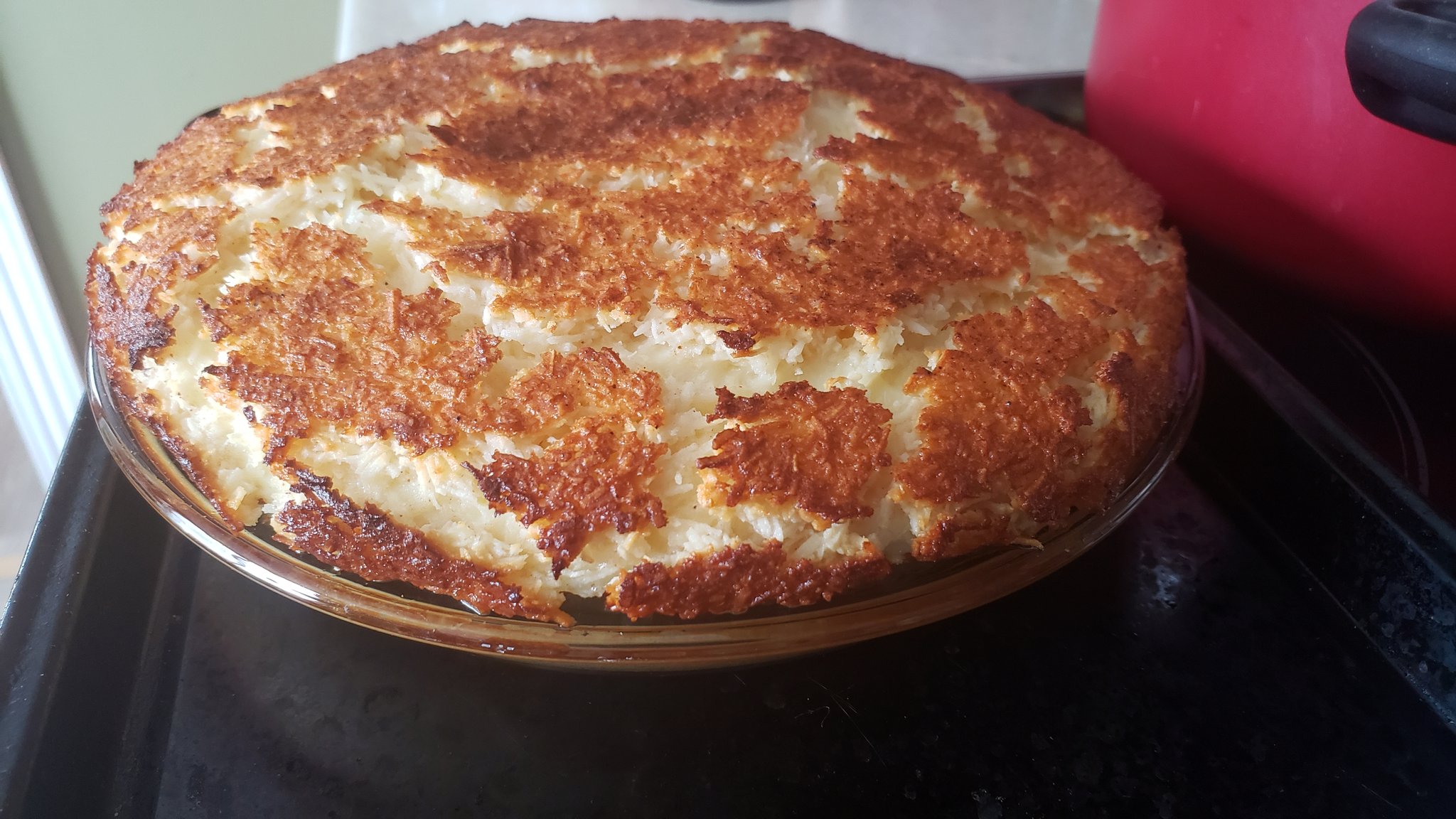 How
long
does
coconut
cust
ard
last
?
Coconut custard can last up to 3 days in the fridge if you store it in an airtight container.
Why did my coconut cream pie not set up?
It sounds like your coconut cream pie filling was not fully cooled before you tried to set it. Try allowing your filling to cool in the refrigerator for a few hours, and then give it another try.
Do coconut custard pies need to be refrigerated?
Depending on the recipe, it's usually best to refrigerate coconut custard pies. The custard filling contains dairy and eggs, both of which should be stored in the refrigerator.
Ingredients:
1/2 cup Bisquick
3/4 cup sugar
4 eggs
2 cup milk
1 can (3 1/2 oz.) coconut
1 tsp. vanilla
1 TBS. butter, softened
Instructions:
Combine all ingredients and pour into 9 inch buttered pie pan. Bake at 400 degrees for 25-30 minutes until custard sets. Like magic it layers into crust, custard, coconut topping. Cool.