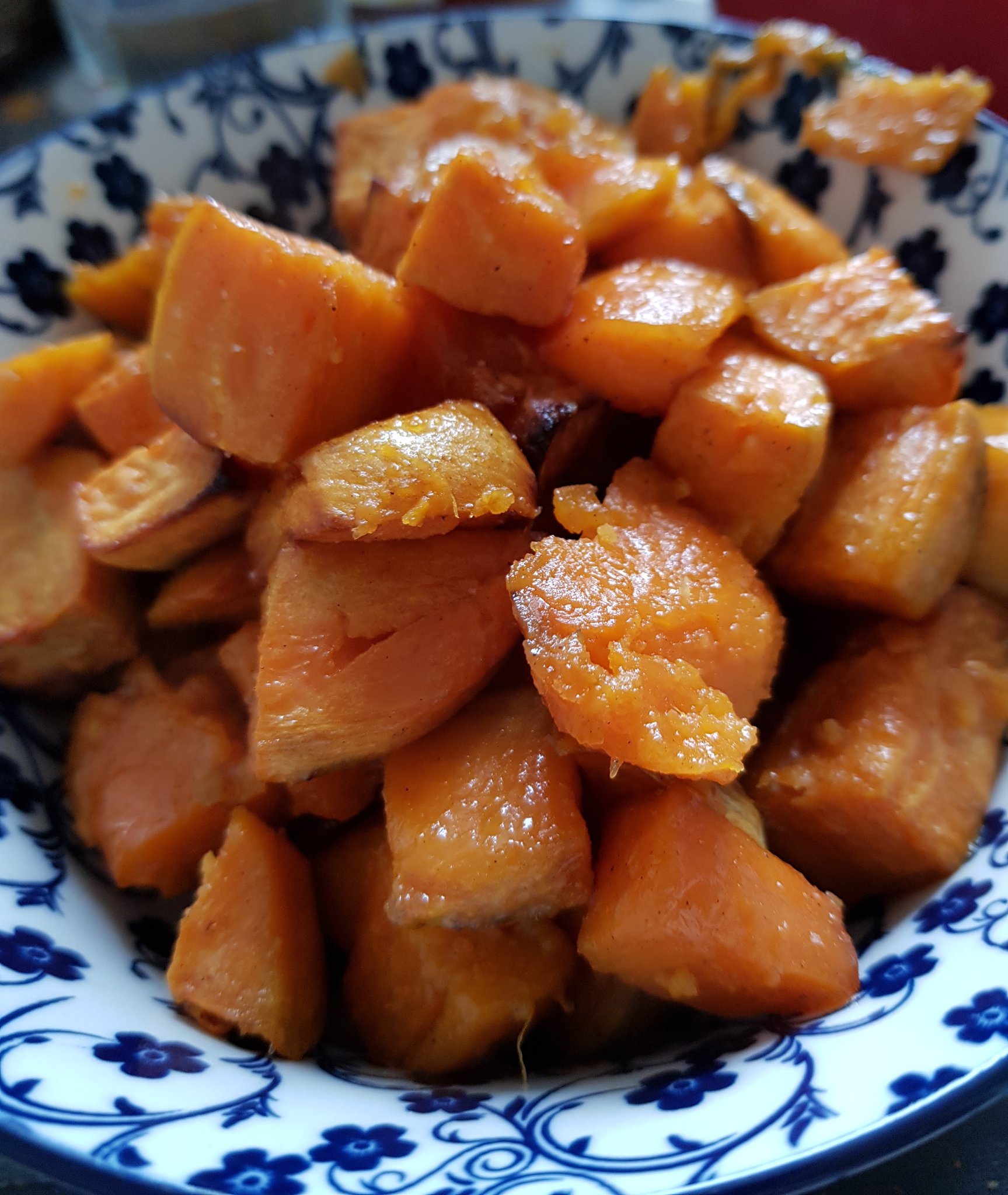 This simple side dish will melt in your mouth. This recipe can help you if you've been wondering how to cook roasted sweet potatoes.
Ingredients:
2 pounds sweet potatoes peeled and chopped
1 tablespoon olive oil extra virgin
2 tablespoons butter melted
1 lemon juice + zest
¼ cup honey
Instructions
Preheat oven to 425° Fahrenheit. Line a baking sheet with aluminum foil. Set aside.
Peel and cut sweet potatoes into bite-sized pieces. Add to a large bowl and season with salt.
MAKING THE HONEY-LEMON BUTTER
Add butter and olive oil to a small saucepan. Simmer over medium heat until the butter has melted. Add lemon juice, lemon zest, and honey. Simmer for one minute on low heat.
Pour the honey-lemon butter over the sweet potatoes. Toss well to make sure the sweet potatoes are evenly coated.
ROASTING
Transfer sweet potatoes onto the baking sheet and roast for 25 minutes. Check for doneness and add additional time if needed.
NOTES
Roasting time can vary between ovens. If the sweet potatoes haven't caramelized to your liking, allow them to roast for an additional few minutes.
UPDATE: Roasting the sweet potatoes for 25 minutes used to be perfect with my old oven. I got a new oven in 2021 and achieving those perfectly roasted sweet potatoes now takes between 28-30 minutes.