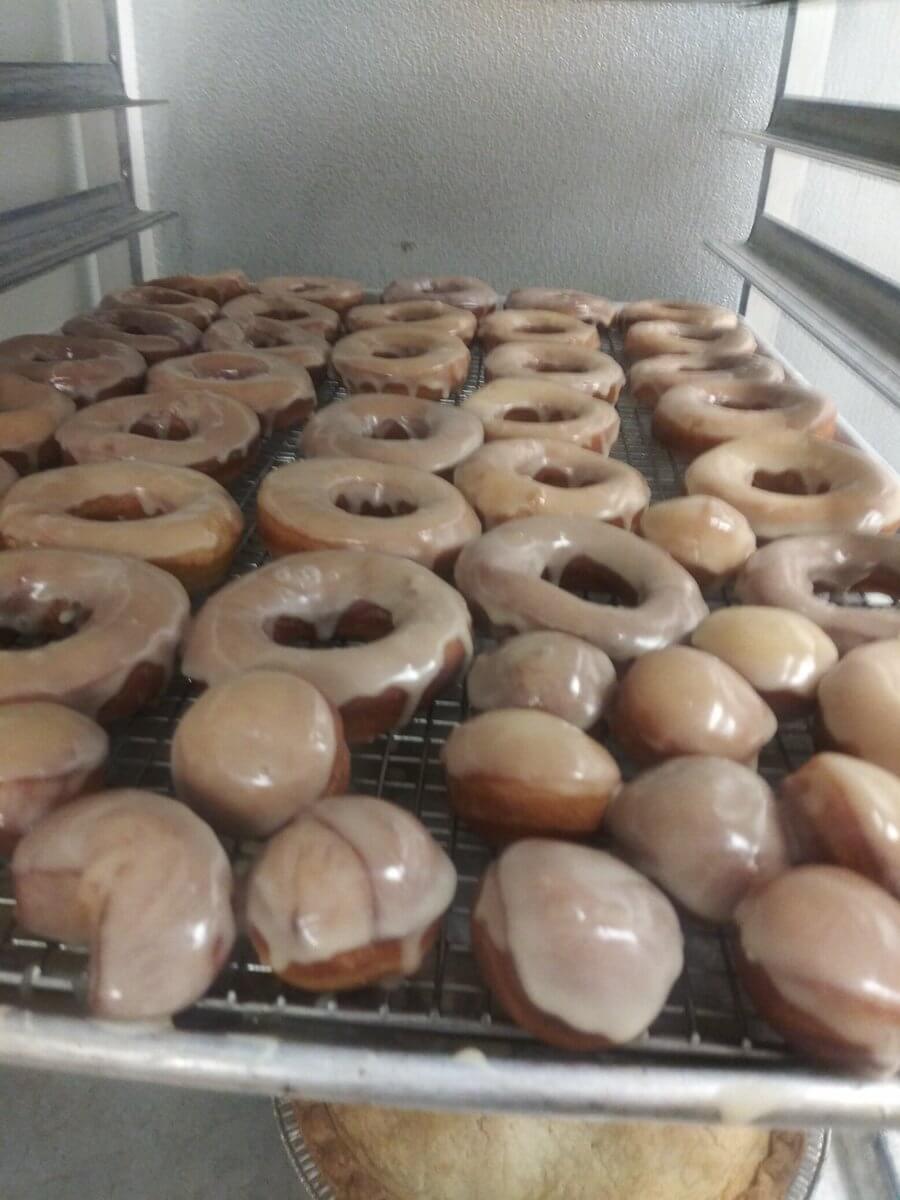 There is something nostalgic and satisfying about the Krispy Kremes that cannot be described. From breakfast to midday snacks or cravings, these donuts are perfect for the occasion. Nevertheless, these donuts are chewy, fluffy sweet, and have this delicious milky taste that you can never get enough of.
We thought buying them was not always the best option, especially when the store ran out of them. Therefore, we are here is a copycat recipe that tastes and feels just like the original Krispy Kremes. SO why wait? Let us make them now!
Can I use dry Instant Yeast instead of Active Yeast?
Commonly dry yeast comes in two forms, Active yeast and Instant Yeast. Active yeast needs to be activated before adding in the dough, as we did in the recipe by the proofing method. The instant yeast can be added directly to the dough.
For this recipe, you can use the same amount of Instant dry yeast in the dough but use lukewarm water instead of boiling water. Otherwise, it will kill the yeast.
Homemade Krispy Kreme – The Recipe
Preparation Time: 2 hours
Cooking Time: 20 minutes
Total Time: 2 hours 20 minutes
Servings: 4 to 6 servings
Ingredients:
2 cups All-purpose Flour
1 egg
3 tbsp Granulated Sugar
3 tbsp Whole Milk
3 tbsp Boiling Water
3 tbsp butter, at room temperature
2 tbsp Milk powder
1 tsp Active Yeast
A pinch of salt
Oil for deep frying
Preparation:
In a clean bowl, mix together boiling water, milk, and 1 tbsp of sugar until the sugar is dissolved.
Add yeast to the mixture and let it sit in a warm place for 10 minutes. You will see the surface of the mixture become foamy; it means the yeast has been activated.
Now in a large mixing bowl, mix flour, milk powder, remaining sugar, and salt.

Gradually add the butter to the flour mixture and crumb it with your fingers until you get the sand-like consistency.
Beat the egg in a separate bowl and add it to the flour mixture along with the yeast mixture.
Gently knead the dough for 5 minutes until smooth. You can also use a stand mixer using a dough hook as well.
Take the dough out on the clean surface and lightly dust it with flour. Knead again for 8 to 10 minutes until the dough is springy and has little bubbles in it.
Now grease the bowl with oil and place the dough in it and brush it with oil too. Cover the bowl with plastic wrap and let it rest for 1 to 2 hours or until double in size.
Finally, divide the dough into 4 pieces and roll them out in a long rope.
Cut into 1-inch pieces and make balls out of it.
Cover the dough balls and let them rest for 30 minutes.
Now heat the oil to 375-degree F.
Fry the dough balls for 2 minutes on each side or until golden brown.
Drain the oil over a cooling rack.
Finally, glaze or dust the donuts with confectionary sugar when still warm, and enjoy!