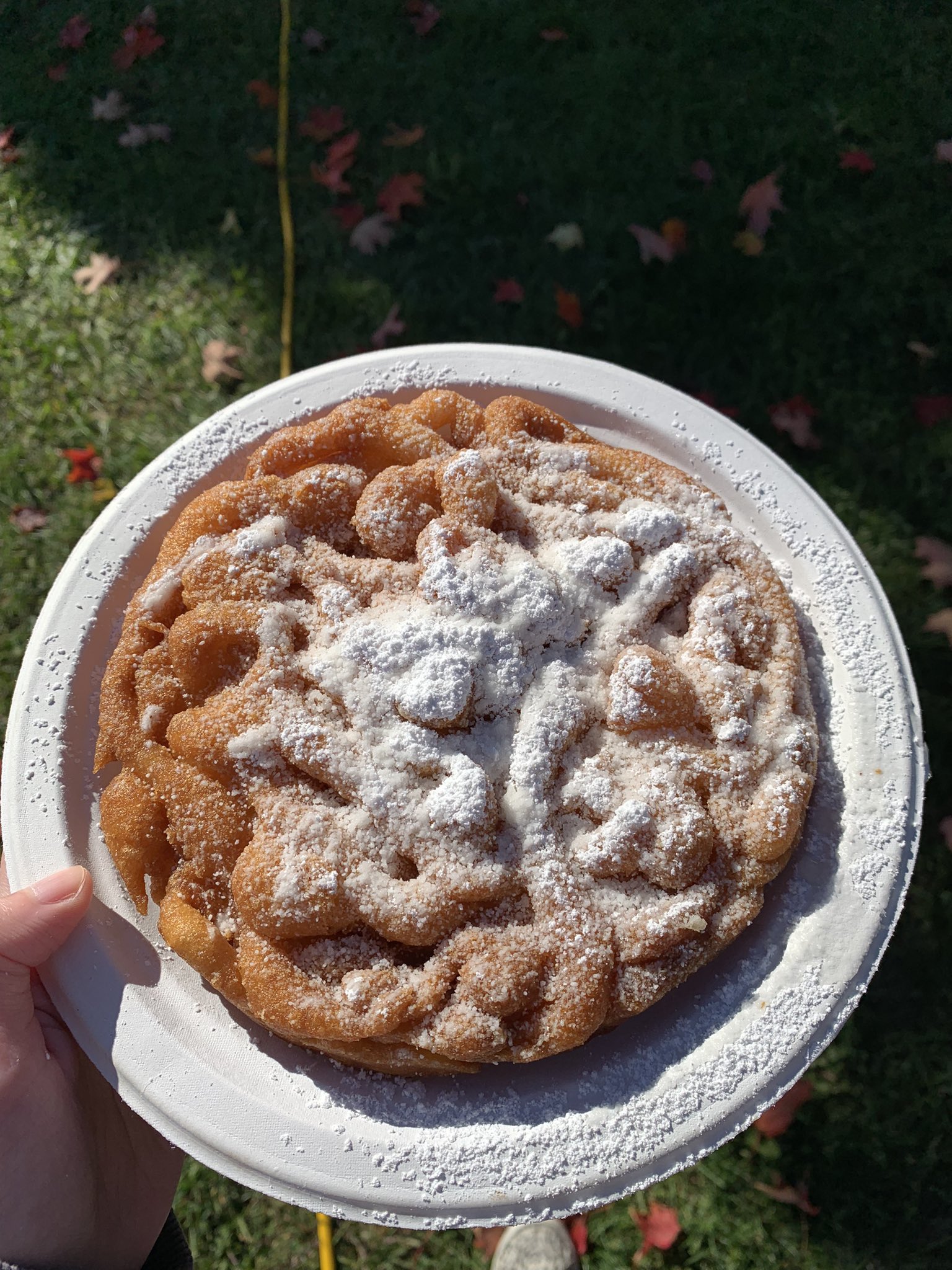 With this funnel cake recipe, you can recreate the carnival experience at home. No funnel or deep fryer are needed to make my quick recipe; it only takes 15 minutes on the stove.
Ingredients
2 cups all-purpose flour (250g)
2 Tablespoons granulated sugar
1 teaspoon baking powder
½ teaspoon salt
1 cup whole milk¹ (236ml) (or more, if needed, see note 1)
2 large eggs lightly beaten
½ teaspoon vanilla extract optional
Vegetable oil for frying
Powdered sugar for dusting funnel cakes
Instructions
In a medium-sized bowl, whisk together flour, sugar, baking powder, and salt until well-combined.
In a separate bowl, whisk together milk, eggs, and vanilla extract (if using) until well-combined.
While whisking, gradually add dry ingredients to wet, stirring until mixture is smooth and combined. Set aside.
Fill a medium-sized saucepan 2-3" deep with vegetable oil. Set on stovetop over medium-low heat and place a candy thermometer in the oil (make sure the tip of the thermometer is in the middle of the oil and not touching the bottom or it will read hotter than the actual temperature of the oil). Heat oil to 370-375F (187-190C).
Once oil is heated, portion about ⅓ – ½ cup of batter into a liquid measuring cup². Slowly drizzle batter into oil in a thin stream, swirling and criss-crossing the batter over itself. Fry on each side until golden brown (about 90 seconds per side) then remove to a paper-towel lined plate.
Dust with powdered sugar and serve warm.
Repeat with remaining batter but make sure that oil returns to temperature in between batches.
Notes:
Milk: If your batter is too thick, add additional milk as needed until your batter reaches a pour-able consistency. Some people have needed to add as much as ½-3/4 cup milk.
Funnel: If you have a funnel, you can of course use that instead! You'll need a clean funnel with a ½″ opening. Use your finger to plug the bottom of the funnel and then portion ⅓-1/2 cup of batter into the funnel. Hold funnel over oil, remove your finger, and then move the funnel in a circular/criss-cross pattern until all of the batter has been drizzled into the oil.