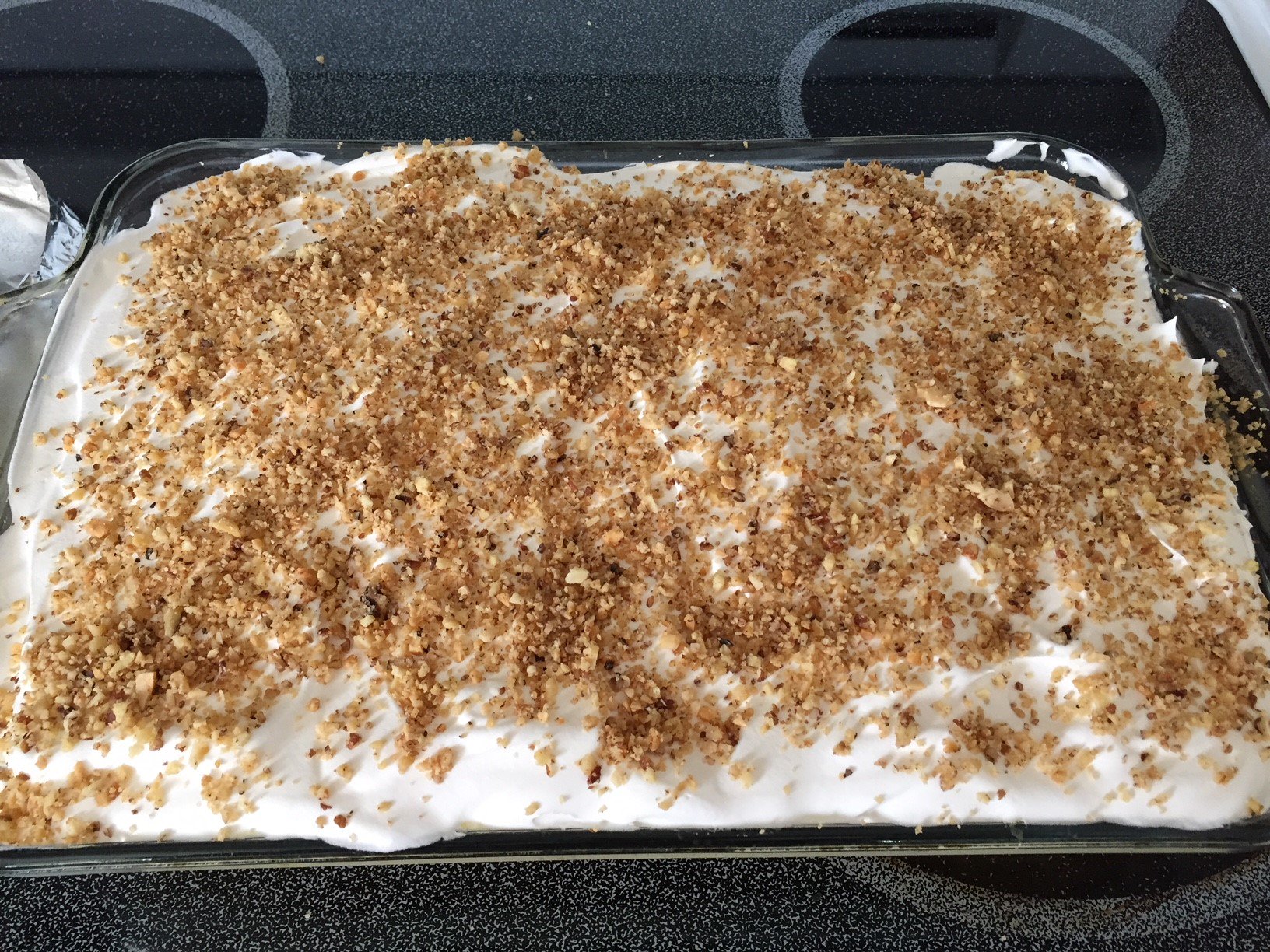 A delectable pineapple cake made in one bowl and topped with cream cheese icing while still warm. This one-bowl marvel is the easiest pineapple cake ever! Not only is it simple to make because you only need one bowl, but the cake mix contains no butter or oil but still comes out incredibly moist!
Ingredients
2 c all purpose flour
2 c sugar
2 eggs
1 tsp baking soda
1 tsp vanilla
pinch salt
1 – 20 oz can of crushed pineapple ( undrained ) in it's own juice – not syrup
1 c chopped nuts, optional
oven to 350 degree F.
CREAM CHEESE FROSTING
1/2 c butter or 1 stick
1 – 8 oz cream cheese, softened
1 tsp vanilla
1 1/2 c confectioners' sugar
coconut for garnish – optional
Instructions
Mix all of the cake ingredients together in a bowl.
Pour into a greased 9X13 inch pan and bake at 350 for 35 – 40 minutes (until top is golden brown).
Frosting:
Beat butter, cream cheese and vanilla together until creamy.
Gradually mix in powdered sugar.
Frost cake with cream cheese frosting while still warm.
Sprinkle with chopped nuts if desired.