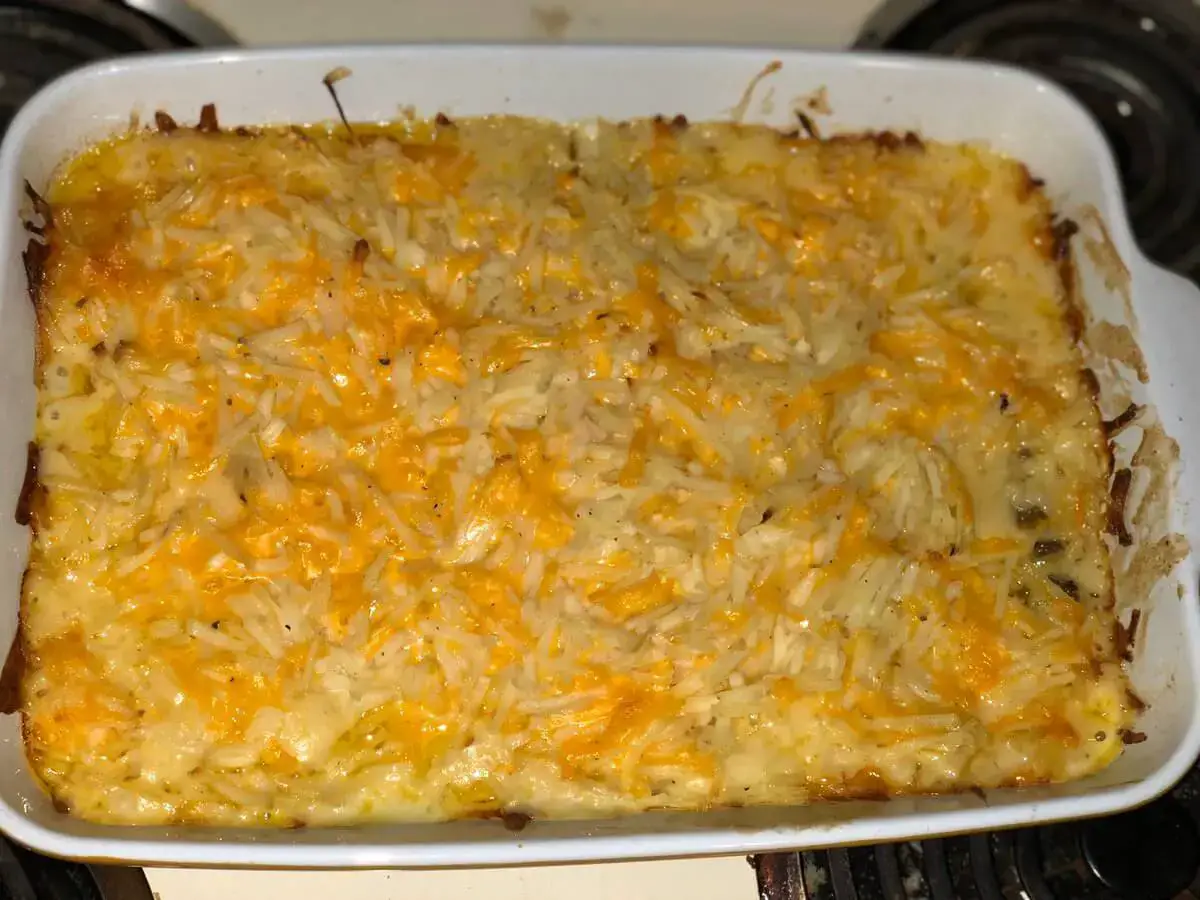 Is there anyone else out there attempting to feed picky eaters? Isn't it frustrating when you spend so much time arranging and preparing dinner only to have everyone complaining? Luckily, we've got some excellent news for you. This quick and easy dinner casserole is made with only a few inexpensive ingredients. It's prepared in no time and is successful all the time for your entire family.
It's not just delicious, but it's also straightforward and inexpensive to make: Some ground beef, pasta shells, cheese, tomato soup, and a little seasoning to bring some taste. That may not seem like much, but when everything comes together all along, you'll feel like eating a delicious cheeseburger out of a skillet, which is incredibly comfortable during the chilly months of winter.
It's so cheesy and delicious! We prefer to serve this spaghetti dish with a salad or some broccoli to make it seem healthier a little bit. If there is not at least a very tiny bit of green with dinner, I always feel a little bit of guilt.
We cannot think of a more cost-effective and family-friendly dinner, and it makes enough for the lunch or dinner of the next day. It's like having two meals for the price of one! It is always nice to have something extra.
This simple dish serves 6 to 8 people, depending on their appetites. We generally have some leftovers the following day, which are just as tasty warmed in the microwave.
You could also serve it with a dollop of sour cream, sliced tomatoes, jalapenos, or whatever else you want, but it's not necessary. Although it only contains a few ingredients, it's pretty flavorful.
When baking one of our favorite recipes, nobody will go hungry. Indeed, this recipe is wonderfully gratifying, form filled shells to Shepherd's pie.
Ingredients:
1 box of medium pasta shells (1pound)
1 pound of Ground Beef
2 cans of tomato soup
2 cups of shredded cheddar cheese
1 cup of shredded mozzarella cheese
Half a cup of water
Salt, pepper, and Garlic for seasoning and taste
Instructions:
First, follow the directions on the package for draining and heating the pasta.
In a large skillet, cook the beef with a bit of garlic powder, salt, and pepper. If you prefer to, you may also add a nice diced onion.
Toss the spaghetti shells along with the tomato soup, a little water, and just half of the cheese in with the beef once it's browned enough, and finally mix everything.

Start pouring the batter into a greased 9×13 dish for baking.
Top everything with the remaining cheese and bake everything for about 20 minutes in a 375° temperature heated oven while covering it with a foil. To get the cheese browned, remove the lid and bake everything for another 10 minutes. To get it to be a little toastier, We like to put the oven on the broil for the last remaining minutes.