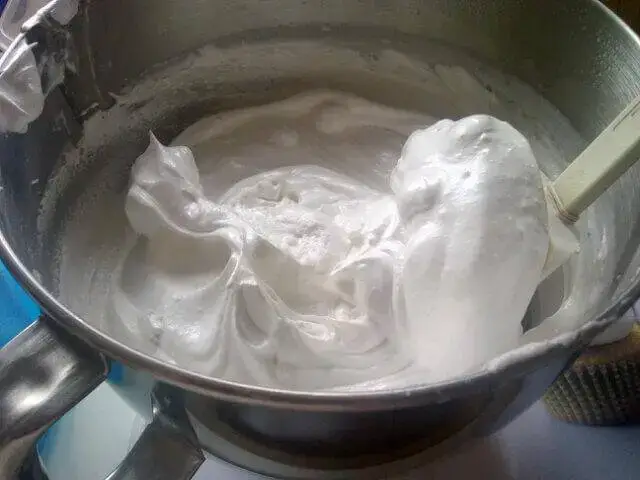 Can you imagine a cake without frosting? Nope, I can't. A cake without frosting is not even a cake, and it's boring! So, one is considered a pro when one can make a creamy, fluffy, airy, and delicious frosting that literally melts into your mouth. If you are looking for just the recipe that gives you a quick frosting that is airy, light, and fluffy like a cloud, you have landed on the right page.
Vanilla frosting is very common. It is easy to make and is loaded with the umami vanilla flavor. However, most people are intimidated by frosting recipes for no obvious reason. Some recipes might be a bit complicated in involving many pots and pans, but the one I am going to share with you is super simple and super quick. You just need four ingredients, and you can make this vanilla frosting in no more than 8 minutes. Isn't it wonderful? Plus, you can use this frosting as a base and use your imagination to create amazing colorful cakes and cupcakes.
So, without any further wait, let's head to this easy vanilla frosting recipe:
Easy Vanilla Frosting: The Recipe
Preparation Time: 1 minute
Cooking Time: 7 minutes
Total Time: 8 minutes
Servings: for a medium-sized cake
Ingredients:
2 cups confectioner's sugar
4 egg whites
¼ cup water
¼ tsp cream of tartar
1 tbsp vanilla extract
¼ tsp salt
Directions:
Fill a pot with water and place it on medium heat. Wait until the water starts to steam up.
In a stainless steel or glass bowl, add confectioner's sugar, egg whites, water, cream of tartar, and salt.
Place the bowl over a water-filled pot, ensuring the water doesn't touch the bottom of the bowl.

Using an electric beater, start beating the ingredients for about 5 to 7 minutes or until everything is well incorporated, and you get a fluffy mixture. Soft peaks should be formed.
Once done, remove the bowl from the pot, add vanilla extract, give it a quick stir and place the frosting in the refrigerator until needed.
Variation ideas:
Here are a few ways you can use this frosting base for more fun and colorful frostings:
You can divide this frosting and add food color to each part, and mix. This way, you can get multi-colored frosting.
You can mix sprinkles or mini chocolate chips to give it more color.
You can also use brown sugar instead of white sugar.
You can also use peppermint extract instead of vanilla extract.
To make it a chocolate frosting, add ¾ cup of melted chocolate in the frosting and fold gently using a spatula.
Can you store this frosting?
Absolutely! The reason I love this recipe is that you can make this frosting in advance and store it in the refrigerator for almost a week. Make sure you store it in a dry airtight container and store it at a constant cool temperature. Never place a wet spoon in the frosting.