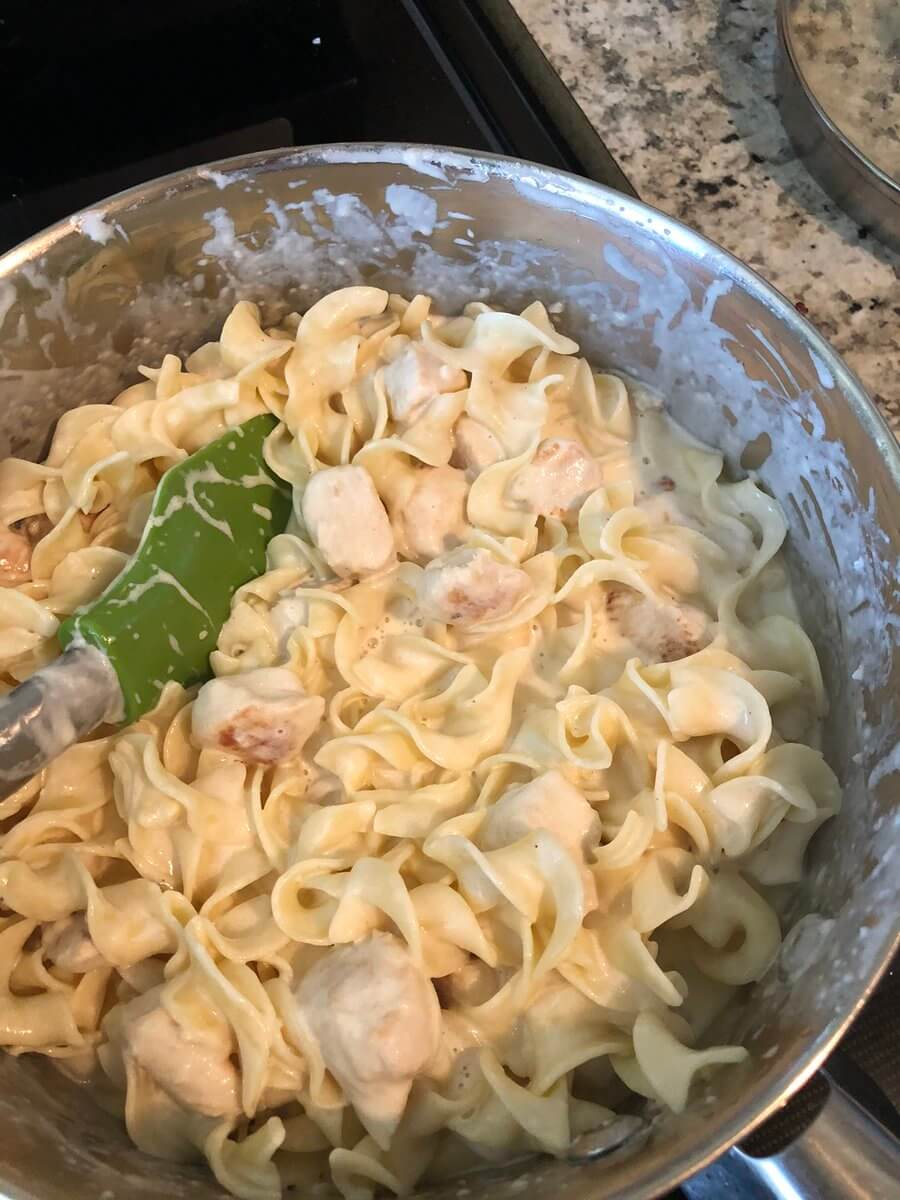 Alfredo sauce is a white creamy, rich and thick sauce made from simple ingredients like all-purpose flour, heavy cream, milk and parmesan cheese. This traditional sauce is rich in flavours and is buttery and creamy. The best thing about this sauce is that it is easy to make. The best way to enjoy it is over fettuccine pasta which is everyone's favourite dish.
If you love olive garden's alfredo fettuccine and don't want to go back now and then, here is good news! You can make it at home as well! and the flavours are on the spot. All you have to do is follow this simple recipe. But before we move to the recipe, let's talk about the sauce.
How to use alfredo sauce?
Here are a few simple ways to use this delicious alfredo sauce:
Pasta: The best way to use alfredo sauce is in the pasta! Although you can use any pasta shape, alfredo fettuccine is a signature shape that goes well with alfredo sauce.
Casserole: Moreover, you can also use this sauce in various other recipes like casseroles. Whether you are making a vegetable casserole or a meat casserole, this sauce is a quick solution to add flavour and creaminess.
Lasagna: Alfredo sauce works best over lasagna as well. You can deviate from traditional flavours and use a rich and creamy alfredo sauce and enjoy!
How to store Alfredo Sauce?
The reason why I love this alfredo sauce recipe is it is super convenient to store. Once it cools down, you can place it in an air-tight container and refrigerate it for up to 5 days.
Moreover, you can also freeze this alfredo sauce. Place it in a freezer-safe container, and it will last for up to 2 months. If you want to reheat it, simply reheat it in the microwave or over the stovetop until you get the creamy consistency.
Copycat Olive Garden Alfredo Sauce – The Recipe
Preparation time: 5 minutes
Cooking time: 7 minutes
Total time: 12 minutes
Servings: 4
Ingredients:
¼ cup unsalted butter
1 ¾ tbsp all-purpose flour
1 tsp onion powder
1 ½ tsp garlic powder
1 ¼ cup whole milk
1 cup heavy cream
¾ cup parmesan cheese, freshly grated

½ tsp black pepper
Salt, to taste
Preparation:
Start by placing a skillet over medium heat.
Add butter and let it melt.
Once melts away, take the pan off the heat and add all-purpose flour.
Place it back on the heat and mix well using a wooden spoon.
Pour in heavy cream slowly while constantly whisking to avoid lumps.
Bring the mixture to a simmer and slowly pour in the milk.
Continue to whisk.
Add onion powder, garlic powder, black pepper and salt. Mix well.
Once the mixture starts to bubble, reduce the heat and let it cook for 3 minutes or until it thickens.
Add freshly grated parmesan cheese and mix well.
The alfredo sauce is ready!