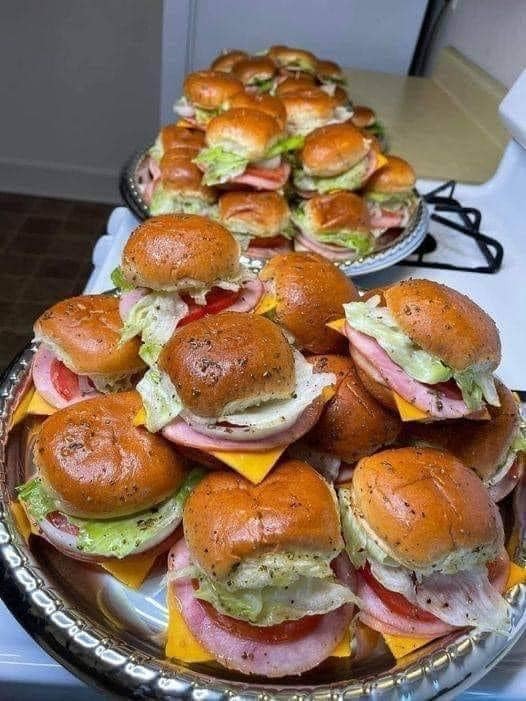 These Club Sandwich Sliders will definitely be a success at your upcoming party or gathering on game day as they are packed with turkey, ham, bacon, and more!
Ingredients
12 slider rolls
12 thick slices of cooked turkey
12 thick slices of cooked ham
12 slices of cooked bacon, cut in half
12 slices tomato
6 slices of cheese, I used Provolone
6 lettuce leaves, cut in half
6 Tbs mayonaise
Instructions
Open the slider rolls up and toast them face down in a toaster oven or using the broil setting on your oven for 3-4 minutes.
Spread 1/2 Tbs of mayonnaise on each slider roll, next add a slice of tomato and some lettuce.
Place the turkey, bacon, ham and cheese on top of the lettuce and finish with the bottom of the slider bun.
Serve and enjoy! Leftovers can be wrapped in wax paper or parchment and stored in an airtight container in the refrigerator for up to 2 days.