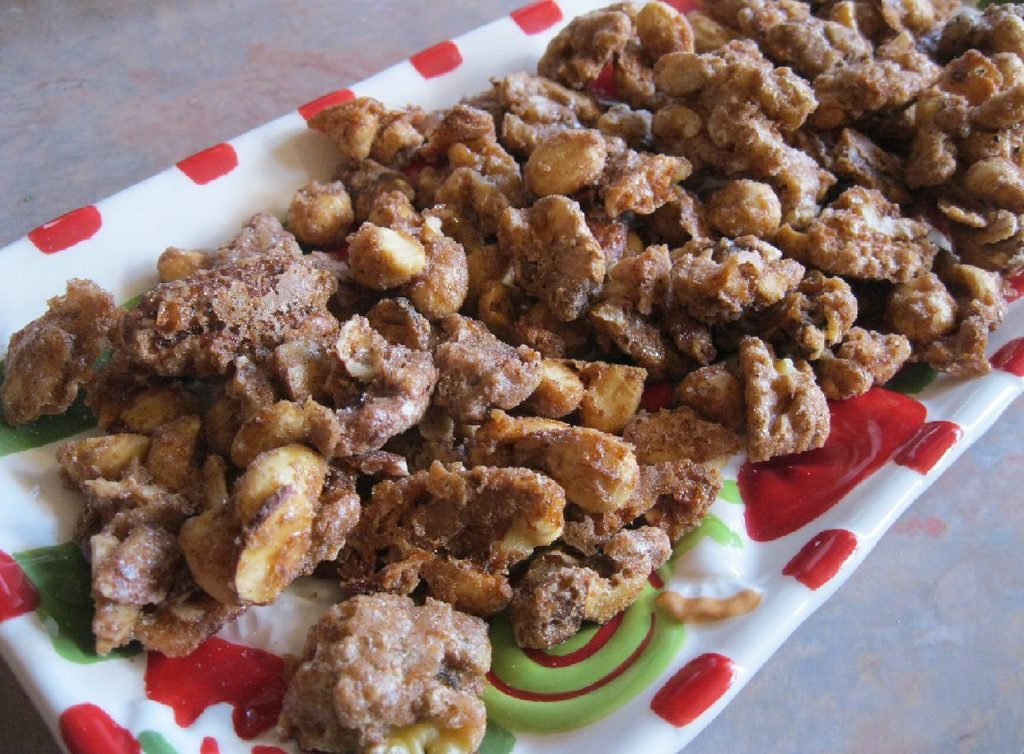 A variety of nuts, including pecans, almonds, and cashews, are candied in cinnamon, vanilla, sugar, and brown sugar. It is quick, simple, and oven- or slow-cooker-safe.
Ingredients
12 cups mixed nuts unsalted pecans, almonds, cashews
4 egg whites
2 tsp vanilla extract
2 cups sugar
1 cup brown sugar
2 tsp salt
2 Tbsp cinnamon
Instructions
In a large bowl add your nuts.
In a medium bowl whisk together the egg whites and vanilla extract until just frothy.
Toss the egg whites into the nuts until all coated.
Next mix together both sugars, salt, and cinnamon.
Toss until all is mixed and coated.
Slow Cooker Method
Lightly spray your slow cooker with non-stick spray.
Add in your nuts.
Cover and cook on low for 3 hours stirring frequently.
Once done cooking spread the nuts onto a parchment paper-lined tray or baking sheet and let cool and set.
Baking Method
Pour nuts onto a parchment-lined baking sheet in a single layer.
Bake at 325°F for about 35 minutes, stirring every 10 minutes or so.
Remove pan from oven and let cool completely.
Once cool store in an airtight container for up to a week.