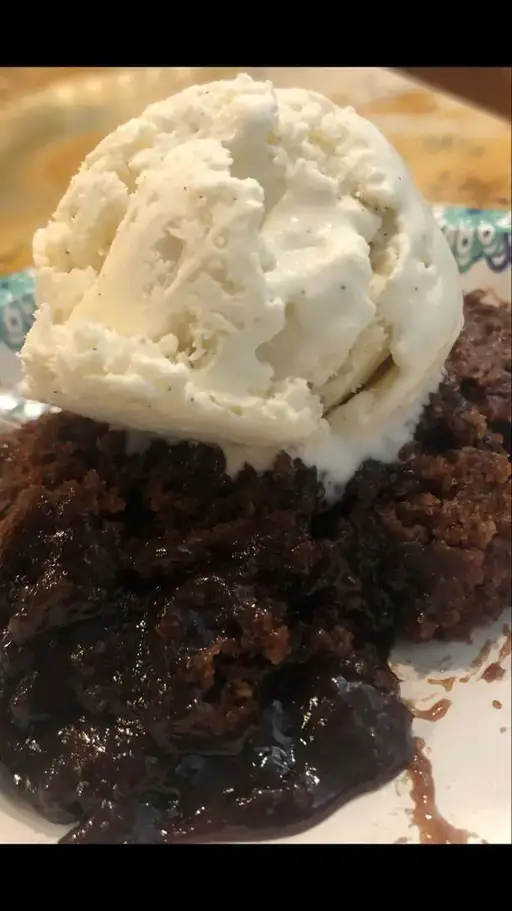 Chocolate cobbler is a delicious, decadent, chocolaty treat you can make effortlessly. It is a quick dessert with a texture that resembles brownie a lot. A chocolate cobbler is a unique twist on fruit cobblers and is just as tasteful as anything else.
You may have tried several fruit cobblers, but a chocolate cobbler is unlike anything else. Its rich, chocolaty flavor beats all other flavors out there. Chocolate is rich, with a slight bitterness that simply excites your taste buds. This cobbler has a crispy top and a gooey interior which is heavenly. For a chocolate lover, this chocolate cobbler recipe is super quick. Serve it on hot summer days with ice cream, or enjoy it warm on chilly winter nights.
How to store chocolate cobbler?
Storing chocolate cobbler is super easy. Once it cools down, cover with aluminum foil or plastic wrap and refrigerate. It will last for up to a week. Because of its longer shelf-life, you can easily make a chocolate cobbler in advance.
Moreover, you can also freeze baked chocolate. Once it cools down, cover it with aluminum foil and freeze. It will last for up to 2 months.
Tips to remember:
Make sure you use premium quality cocoa powder.
Always use unsweetened cocoa powder.
The butter should be unsalted.
You can use peppermint extracts instead of vanilla extracts as well.
To make a vegan version, replace whole milk with full-fat coconut milk.
Chocolate Cobbler: The recipe
Preparation Time: 10 minutes
Cooking Time: 40 minutes
Total Time: 50 minutes
Servings: 4 to 6
Ingredients:
¼ cup melted butter, unsalted
¾ cups white granulated sugar
1 ½ tbsp cocoa powder, unsweetened
1 cup all-purpose flour
¼ tsp baking powder
½ cup whole milk

1 tsp vanilla extract
For the Topping:
¼ cup cocoa powder, unsweetened
1 cup light brown sugar
1 ½ cups boiling water
Preparation:
Add all-purpose flour, baking powder, whole milk, vanilla extract, white sugar, and cocoa powder in a mixing bowl. Mix well and set it aside.
In a baking dish, pour melted butter.
Now add the all-purpose flour mixture on top of the butter. Remember, you don't have to mix it. Let it simply sit on the bed of melted butter.
In another bowl, add cocoa powder and light brown sugar. Mix well so that the two ingredients are well combined.
Sprinkle this mixture on top of the all-purpose flour mixture evenly.
Now pour hot boiling water on top of this brown sugar and cocoa powder mixture. Remember, you don't have to stir any ingredients. Let it sit as it is.
Place this baking dish in a preheated oven at 350 degrees F for about 40 minutes or until the top gets a color and is completely set.
Once done, remove the baking dish out of the oven and let it sit for about 20 minutes or until it cools down.
Serve alongside your favorite ice cream. Enjoy!