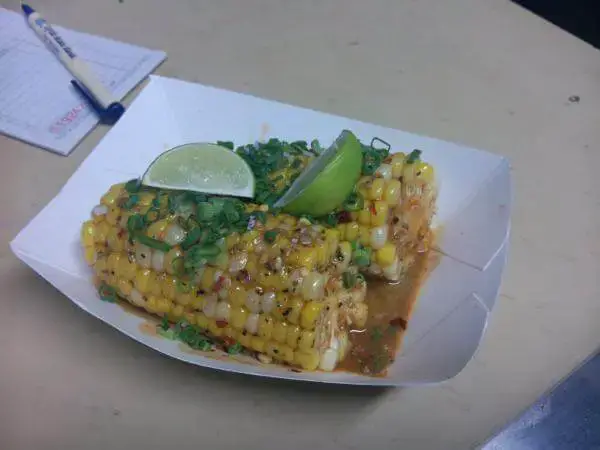 Cajun corn on the cob is easy to make a delicious dish that is the perfect snack or appetizer. You can enjoy it any time of the day. The corn is cooked in a spicy Cajun sauce, which gives it a unique flavor that is sure to please everyone. This dish is also very easy to make and can be made ahead of time so that it is ready to serve when you need it.
Variation Ideas:
Jalapeno: You can add jalapeno to the spice-oil mixture. The sweetness of the corn pairs perfectly with the spicy jalapeno peppers, making for a dish that is both flavorful and fun to eat.
Salsa: Salsa with Cajun Corn On the Cob is a great combination of flavors that will tantalize your taste buds. The corn on the cob is smoky and sweet, while the salsa is fresh and spicy. Together, they create a perfect balance of flavors that will leave you wanting more.
Diced bacon: Bacon and corn are two of the most delicious and popular food items, so it's no surprise that combining them would result in an amazing dish! The Cajun seasoning gives the corn a nice kick, while the bacon adds a delicious salty flavor.
Mexican Crema: This dish is the perfect blend of flavorful and spicy. The crema is rich and creamy, while the corn on the cob is perfectly cooked with a slight crunch. The Cajun seasoning the perf of heat, making this dish irresistible.
Parmesan Cheese: Parmesan cheese adds a nutty yet cheesy flavor to this corn dish.
Cajun Corn On the Cob – The recipe
Preparation time: 10 minutes
Cooking time: 30 minutes
Total time: 40 minutes
Servings: 2
Ingredients:
2 ears of corn husked
1 tbsp. olive oil
2 tbsp. mayonnaise
Pinch of pepper
¾ tsp. Cajun spice
2 2/3 tbsp. Sour cream
½ tsp. Onion powder
¾ tsp. Cayenne pepper
½ tbsp. Cilantro, freshly chopped
½ tsp. Garlic powder
½ tbsp. lime juice
¼ cup crumbled feta

Salt to taste
Preparation:
Prepare oven and preheat to 425F.
In a bowl, add pepper, salt, onion powder, garlic powder, half of the cayenne pepper, and half of Cajun seasoning and olive oil, and whisk well until completely blended.
Place 2 pieces of aluminum foil (large enough to wrap 1 cob completely) on a smooth working surface, and add a cob on each piece. Apply the oil-spices mixture generously using a brush and wrap in foil.
Transfer the corn to the preheated oven and bake for 30 minutes. Apply more oil-spices mixture and bake for another 25 minutes.
In the meantime, prepare mayo sauce. Add remaining paprika, Cajun, sour cream, lime juice, pepper, salt and mayo in a bowl, and mix thoroughly.
Once done, take the corn out of the oven, allow it to cool for some time, then apply mayo sauce using a brush all over the corn.
You can serve the corn with chopped cilantro, crumbled feta and Cajun spice.
Note: After applying mayo sauce to the corn, you can char it using the grill. However, a grill pan can be a very good option. Slightly grease the grill pan, place the corn directly on the pan, and grill from all sides until you get the desired results. Do not overcook.