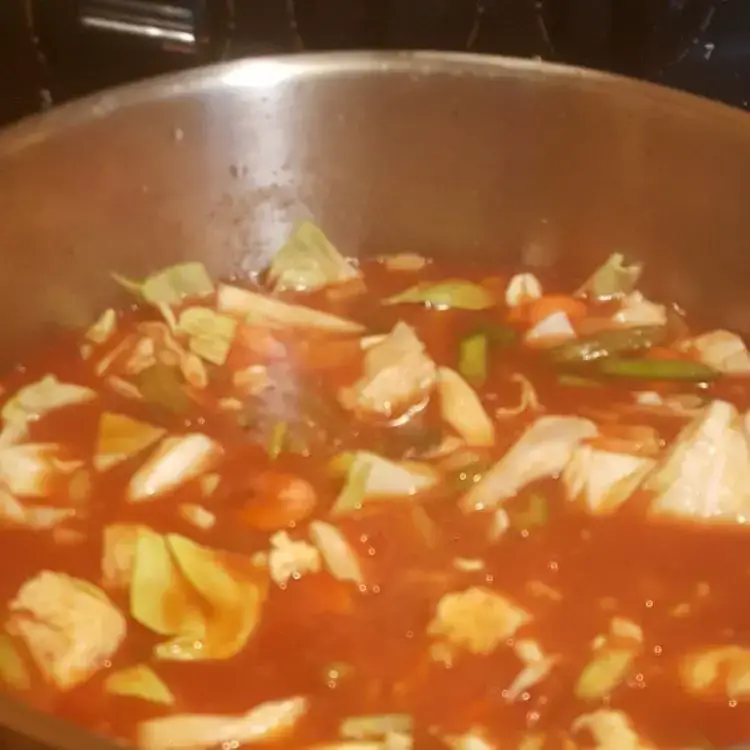 The Diet Cabbage Soup, or Wonder Soup, and GM Diet Wonder Soup are other names for Weight Loss Cabbage Soup. This soup is the foundation of an eating regimen that has been in place for years, with limitless Cabbage Soup throughout.
Because it's low in calories, nutrient-dense, free of fat and of sugar, this wonder soup is an excellent beginning point for healthy eating.
Hearing all this information at once, you might be picturing a boring soup, but the aromatic ingredients like cabbage, garlic, basil, oregano, and tomatoes make this broth-based Cabbage Soup a wonderful taste while keeping low in calories. This is a great soup that you may have for a quick and nutritious supper every now and then.
It is a great idea to have the soup made ahead of time if you're meal planning this soup for the entire week. When you're already too hungry to eat, the last thing you want to do is chop up all of the vegetables and then wait for the soup to cook up.
According to the books, the Original fat-burning soup recipe was created as part of the "cabbage soup diet". It got a variety of different names and was somewhat limiting, but the good news is that you could eat as many Cabbage Soup as you wish to. Whether or not you choose to follow that regimen, this soup remains a terrific one.
Ingredients:
10 cups of vegetables broth
1 chopped yellow onion
3 cloves of minced garlic
4 cups of cut into chunks cabbage
3 finely sliced carrots
3 stalks of sliced celery
Half a teaspoon of kosher salt
Half a teaspoon of coarse ground black pepper
Half a teaspoon of dried oregano
-Half a teaspoon of dried basil
28 ounces of diced tomatoes
Instructions:
All of your veggies should be diced into half an inch cubes. Stir all of your ingredients well together except for the green beans in a large pan or stockpot. Bring it to a good boil, then reduce to a low heat and cover it partially with a lid. Keep it simmering for about 45 minutes, or until all of your veggies are soft and well cooked to your liking; stir well once in a while cooking. When it's all well and done, add your green beans and heat thoroughly.
Because this is a very large pot of delicious soup, slit it into many containers to refrigerate it. It can keep being fresh for approximately a week. It also freezes nicely in a single serving or the family-sized meals.
This Original Fat Burning Cabbage Soup is already very cheap as described. All of the vegetables you'll need and components are easily found anywhere you are located. Preparing your customized Lipton onion soup mix can save you a lot of money and let you easily alter the quality or kind of components in your soup. Just simply change the soup mixture and the kind of broth you're using to make it low on sodium, or even vegan.