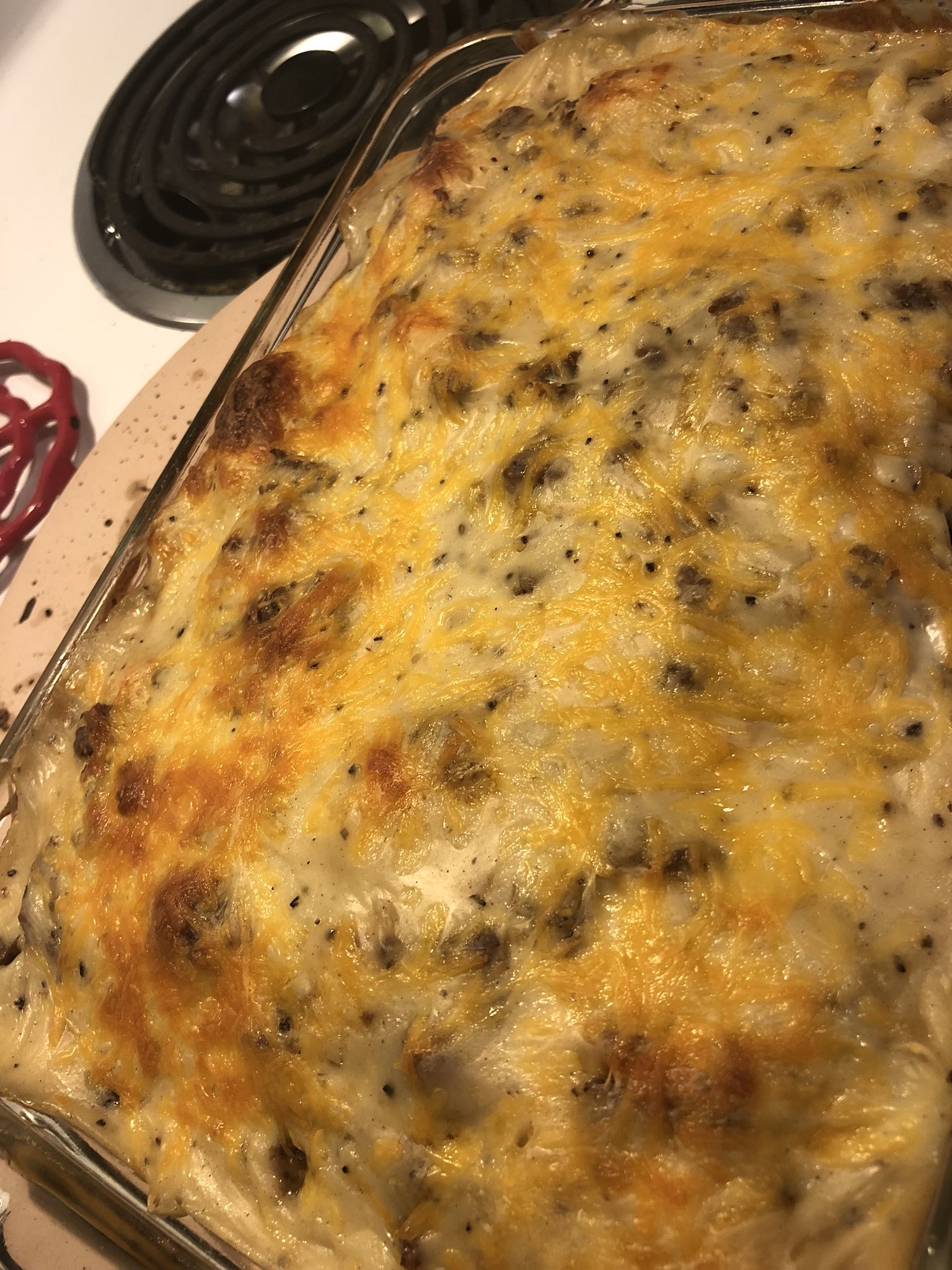 What is the American dish biscuits and gravy?
Biscuits and gravy is a classic American breakfast dish consisting of biscuits (a type of Southern-style biscuit) covered in a white gravy made from sausage or bacon drippings. The gravy is usually seasoned with black pepper and occasionally other herbs or spices. Biscuits and gravy is usually served with eggs, sausage, bacon, or other breakfast meats.
What sides go with biscuits and gravy?
Common side dishes to serve with biscuits and gravy include eggs, bacon, sausage, hash browns, grits, fruit, and toast.
Ingredients
1 pound sausage
1 1/2 ounces pork gravy mix ( 1 package of Pioneer Brand Peppered Sausage Gravy Mix )
1 cup cheddar cheese, shredded
6 eggs
1/2 cup milk
to taste salt
to taste black pepper
1 Can (8 oz) biscuits ( 1 can Pillsbury Grands Biscuits )
Directions
Preheat oven to 350 degree's. Take a 9×13 pan and spray it with Pam or whatever you like to use. Then take the Biscuits and it into 1″ pieces and line bottom of pan. Brown Sausage and scatter over biscuits. Sprinkle with Cheddar Cheese. Whisk eggs and milk with a pinch of salt and pepper and pour it over the pan. Make Gravy mix per package directions and pour over. Bake in the oven for about 30-45 minutes.