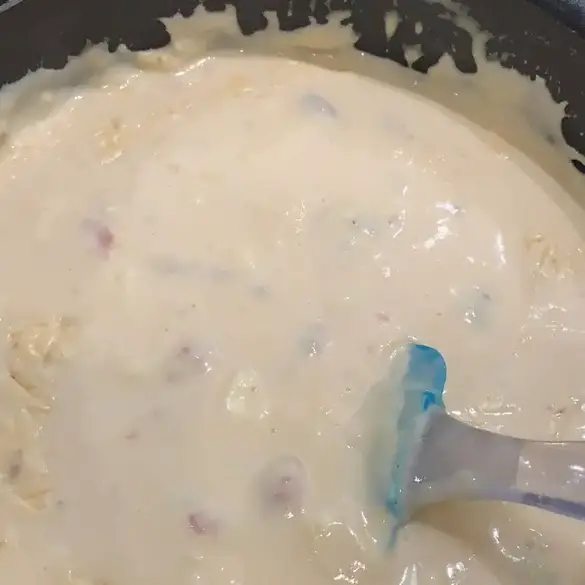 5-Ingredient White Queso is a delicious cheesy dip idea for you to try. It is cheesy, creamy and rich. Made from only five ingredients, you can make this dip and serve it with nachos, French fries, or tortilla chips. This dip is a perfect dip to serve with snacks on game day or movie night. Enjoy a delicious snack time with our friends and family.
Cheesy dips are super tasteful and very comforting. You can literally lick these dips off your finger and keep doing that. The cheesiness and richness of such dips are unmatched. The queso dip is a particularly famous dip that comes from Mexican cuisine. It is a compulsory element at every Mexican restaurant. It is usually served with tortilla chips. However, you can enjoy it with garlic bread as well. It is rich, creamy and utterly divine.
This five-ingredient white queso recipe is super easy to make. You can make it within 5 minutes. The trick is to cook it on low flame to allow the cheese o melt and infuse with the rest of the flavours. The best thing about this dip is that you can add more flavours to it and customize it according to your liking. You can add your favourite type of cheese and spices to make it more tasteful.
Try this quick and easy dip at home. I am pretty sure you will love it. Here is everything you need to know about this delicious creamy dip.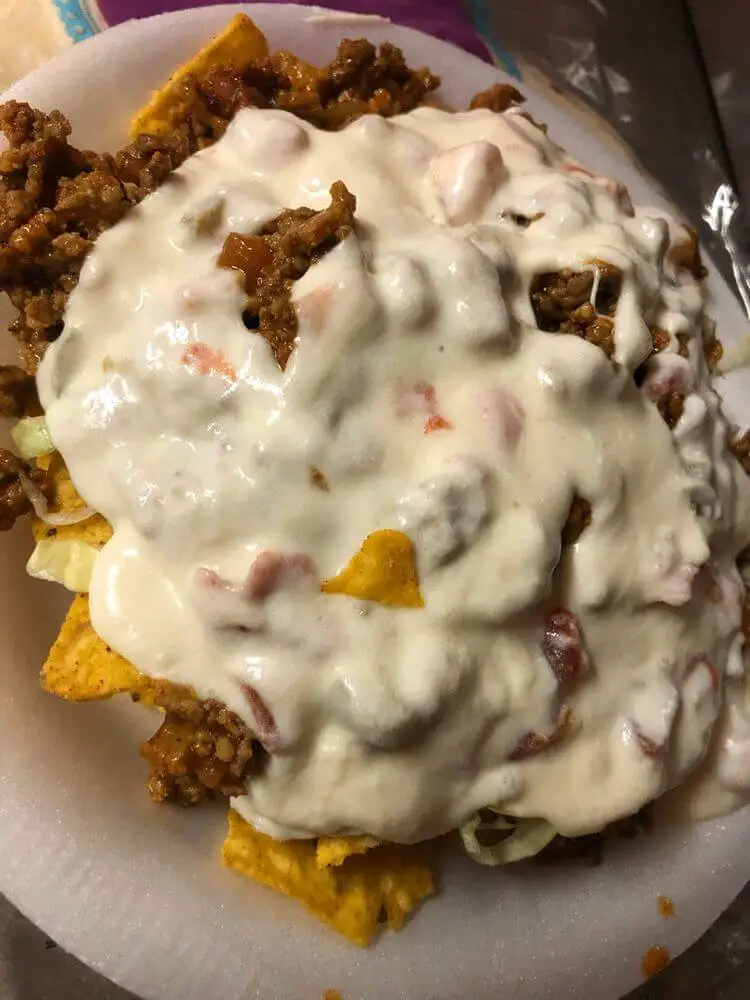 Variation ideas:
Although this five-ingredient cheese dip tastes just perfect, you can add a few more ingredients to change its flavour. Here are a few amazing ideas for you to try:
Cheese: Although I have used pepper jack cheese for this recipe, you can replace it with either monetary jack cheese or white American cheese. You can also combine a few types of cheeses to enjoy the flavour. Get creative!

Spices: Add spices like onions powder, garlic powder, or paprika powder to add more flavour to this cheese dip.
Jalapeno: You can add jalapeno instead of green chilli as well.
How to store white queso dip?
Place the dip in an airtight container. Store it in the refrigerator for up to 3 days. Moreover, you can also freeze this dip. You can reheat it either on the stovetop or in a microwave oven and enjoy.
5-Ingredient White Queso– the recipe
Preparation time: 5 minutes
Cooking time: 5 minutes
Total time: 10 minutes
Servings: 4
Ingredients:
½ lb. pepper jack cheese
¼ cup sour cream
½ cup cream cheese
2 tbsp whole milk
½ cup canned tomatoes and chillies, drained
Preparation:
Cut the pepper jack cheese into small cubes and place it in a small saucepan.
Add sour cream, cream cheese and diced canned tomatoes and green chillies.
Place the saucepan over low heat.
Once the cheese starts to melt, stir it occasionally.
Once the cheese melts completely, add milk and mix well.
Take the saucepan off the heat and serve.