Oatmeal Cookie Irish Cream Cheesecake Pie: Oatmeal cookie in pie form with Irish Cream cheesecake baked in between the two cookie layers.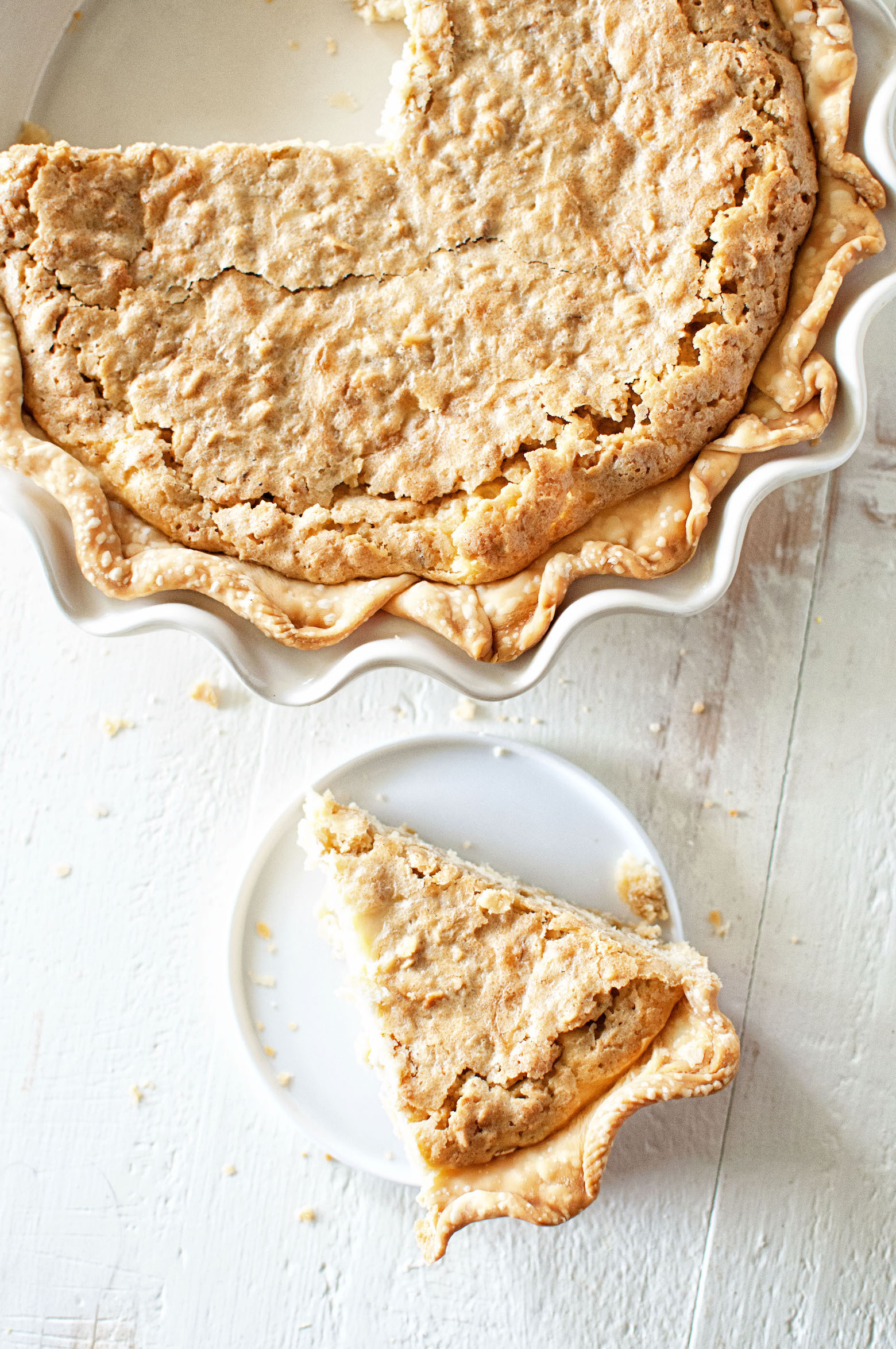 We all admire people for different reasons.
I have always admired those who chose to be themselves.
I loved Carrie Fisher in her later years especially simply telling it like it is. Drew Barrymore's free spirit. Fashion Designer Betsy Johnson for rocking a pink tutu at 75.
Then there is Jessie.
You probably know her as Cakespy.
Jessie is a genuine fun and caring person.
Wears bright blue glasses and unicorn leggings.
She draws little cupcakes on almost everything.
Even once sent herself an ice cream cone in the mail…it didn't make it in the same shape as sent. 😀
Bravely she shares her eating disorder, a battle with anorexia, on her blog.
Puts out everything from cookbooks, to coloring books, to books about unicorns.
Jessie is her own person and I have always loved her for that.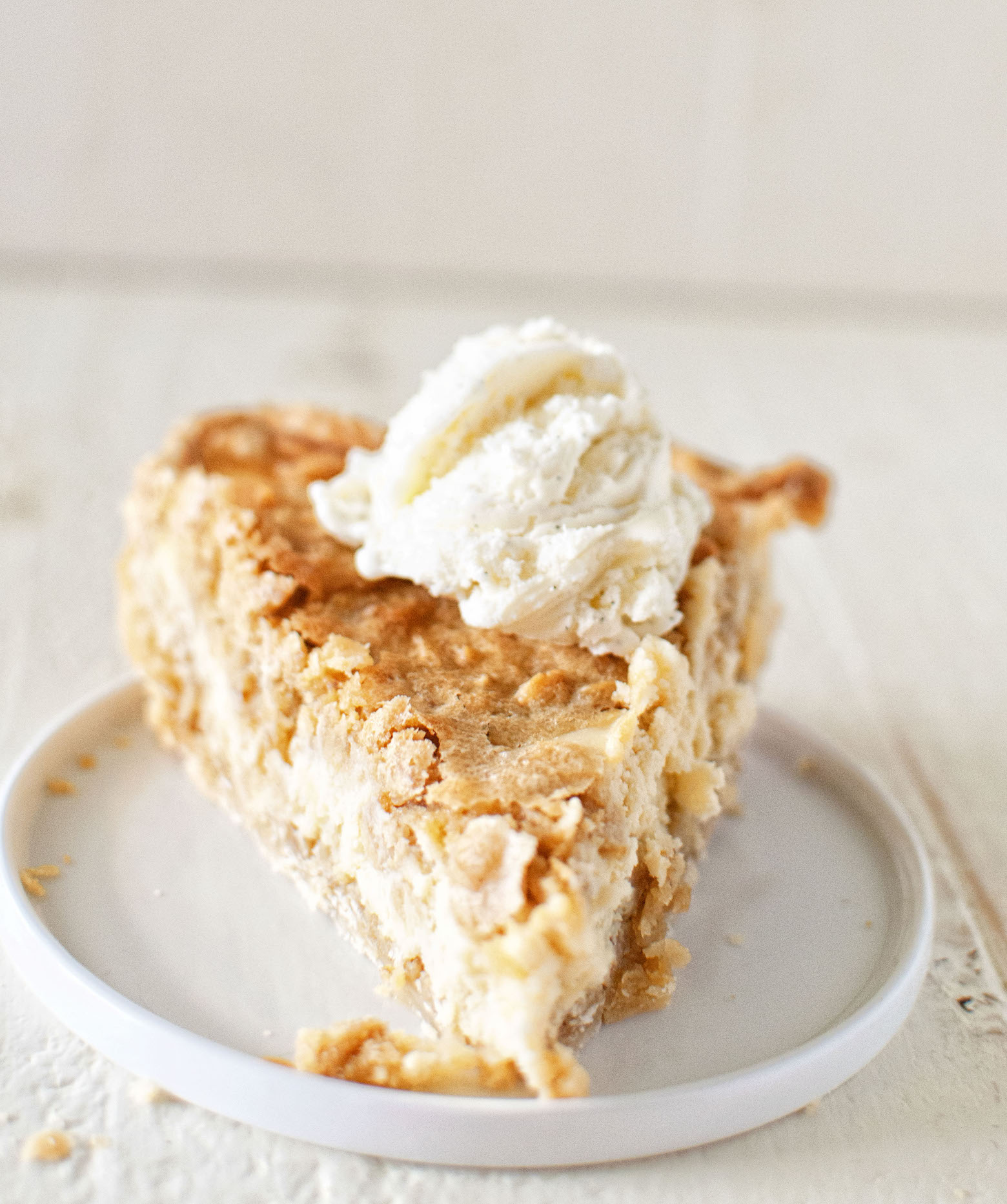 We used to bond over all the hate mail we would get…especially when she wrote for Serious Eats and made a Conversation Heart Pie. 
Her and I also tend to have the same type of creativity when it comes to dessert.
With my husband's recent heart attack there has of course been a lot of thinking about our lives on his end and mine for obvious reasons.
About what and who we are really wanting in our lives and how we want to spend our time.
I still want to spend my time baking.
It's a good creative outlet for me.
And I do love when people take the time to let me know they like my creativity. 
I got a DM on Instagram about this pie (I had shown it on Instagram Stories) that said "Your recipes demonstrate an ability to think outside the box!! I never know what interesting twist you'll come up with!"
That is such a compliment to me because that is exactly what I strive for on this blog.
This pie came about because this week was National Pie Day and Irish Cream Day was coming up.
And well, I wanted oatmeal cookies.
So I made this Oatmeal Cookie Irish Cream Cheesecake Pie.
It's quite tasty and super yummy slightly warm with ice cream.
P.S. It's a great day to buy my cookbook Holy Sweet!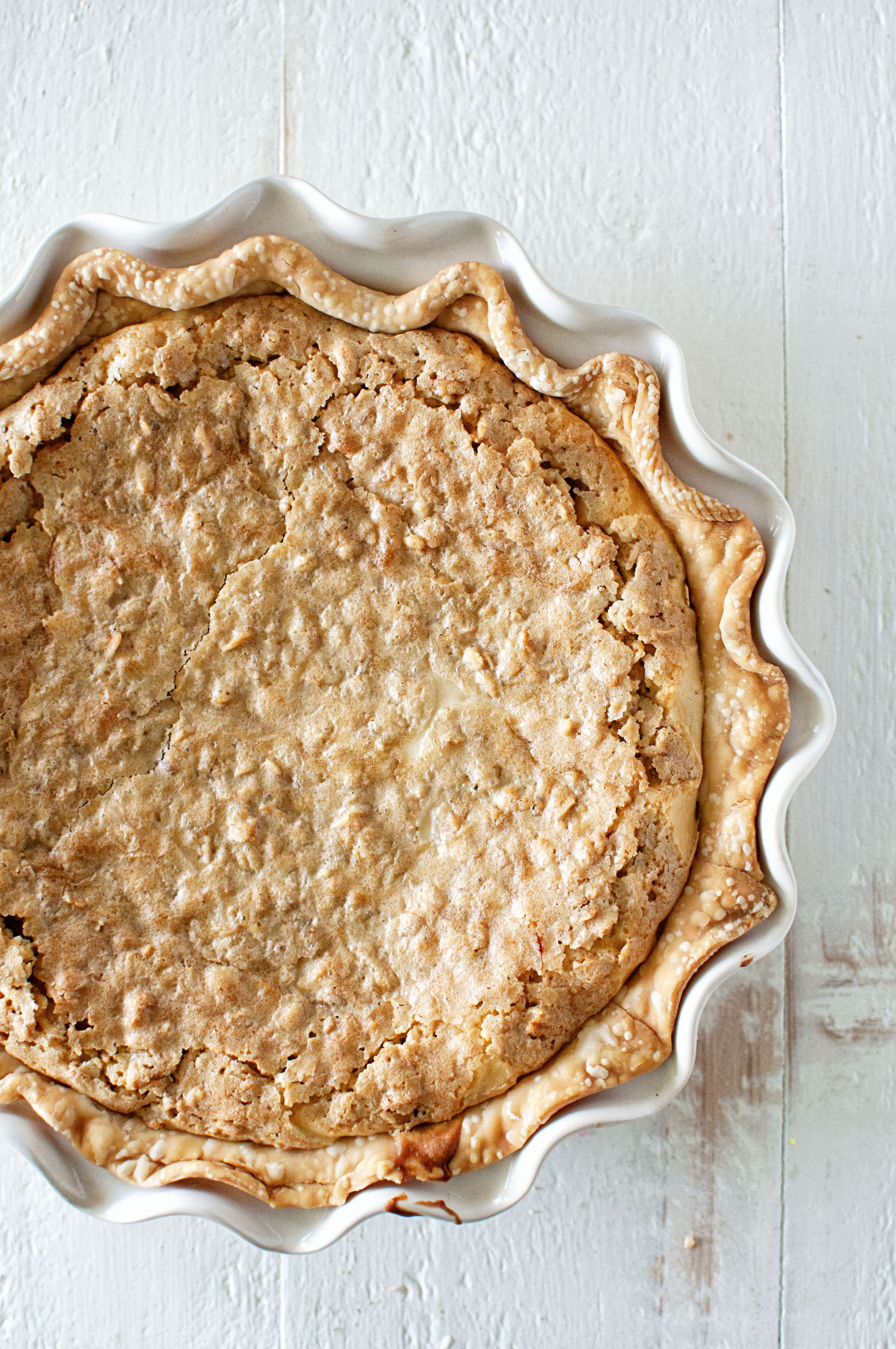 Want More Pie Recipes?
Cinnamon Toast Crunch Apple Slice
Ingredients
1 recipe single pie crust (of your choice or store bought)
1/2 cup unsalted butter, melted and slightly cooled
1/2 cup granulated sugar
3/4 cup brown sugar, packed
½ cup all-purpose flour
½ tsp. salt
2 large eggs
1 1/2 cups oatmeal
Irish Cream Cheesecake Filling:
8 oz cream cheese, at room temperature
2 TBSP all-purpose flour
1 large egg
1/2 cup granulated sugar
1/4 cup Irish Cream
Instructions
For the cheesecake filling:
Using a stand mixer with the paddle attachment, beat together the cream cheese and sugar until fully incorporated and smooth, about three minutes.
Add the egg, Irish Cream, and flour and beat until fully combined.
Set aside.
For the pie:
Grease a 9-inch pie plate with butter.
Roll out pie crust. Use your fingers to pinch the dough, crimping the edges evenly.
Place in fridge while you mix the fillings.
Preheat oven to 350F.
In a large bowl mix the granulated sugar, brown sugar, flour, and salt.
Add the eggs.
Slowly pour melted butter into the sugar mixture and whisk until smooth.
Mix in the oatmeal.
Pour 1/2 the cookie batter into chilled pie crust.
Pour the cheesecake filling over the cookie batter.
Using your hands or a spoon, drop the remaining cookie batter on top of the cheesecake layer.
Bake until the filling is slightly puffed and center is set, about 40-45 minutes.
Let cool completely before serving with ice cream.
Pie will keep covered in fridge for up to 3 days.