This Strawberry Shortcake Dump Cake is super easy to make and combines both strawberry pie filling and fresh strawberries.
I've made many a dump cake in my lifetime, but this Strawberry Shortcake Dump Cake is the first I've made with strawberries.
Which is so odd because I love strawberries.
But I'm actually not that big a fan of strawberry pie unless it's fresh.
And the great thing about dump cakes usually is that you just dump cans of pie filling in.
So I compromised and used one can of strawberry pie filling but also used a bunch of fresh strawberries.
Which was the perfect marriage let me tell you.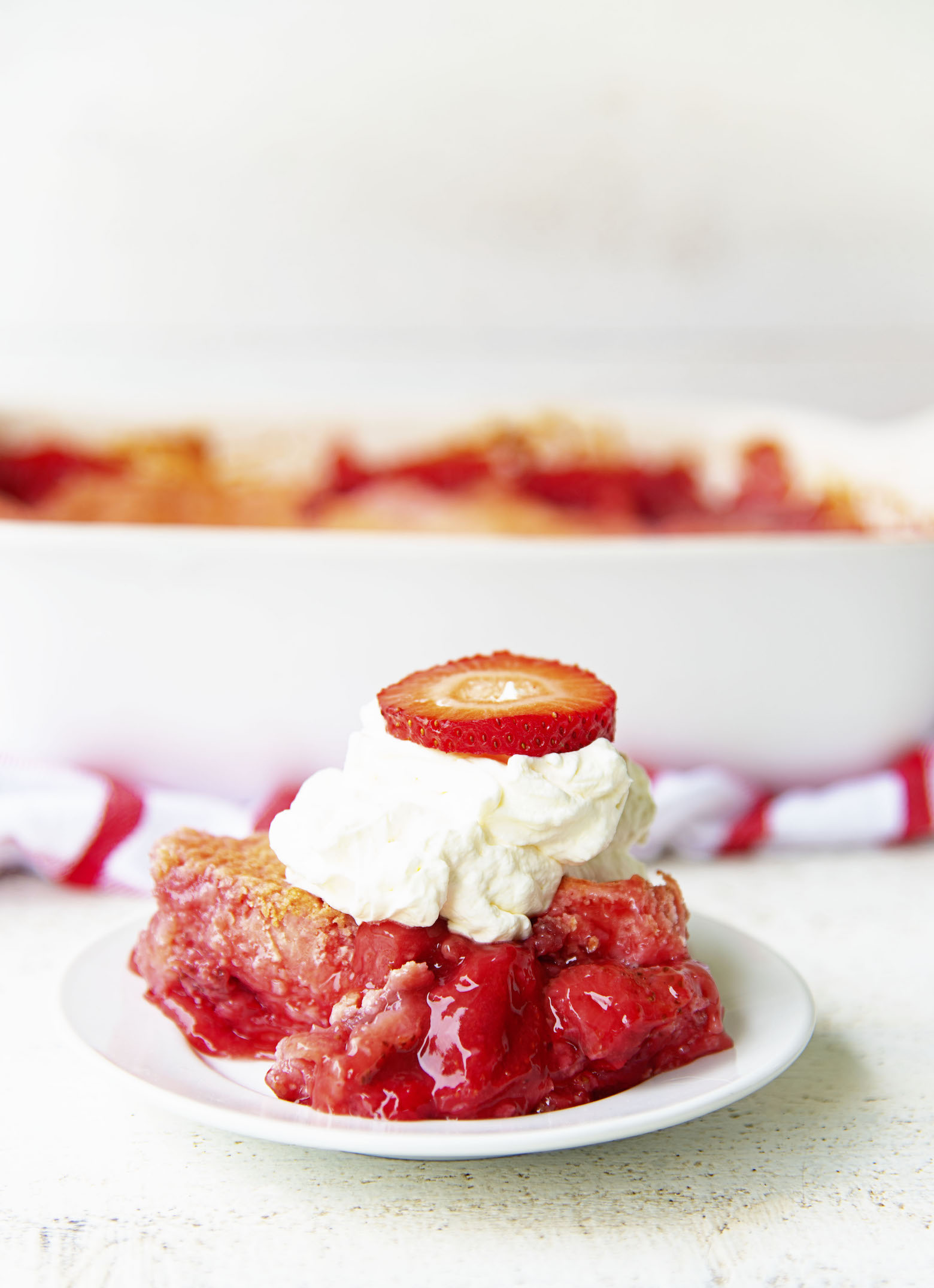 And while you do have to cut some berries up, this dump cake is still easy.
With just four ingredients.
Strawberry pie filling.
Fresh strawberries.
Strawberry Cake Mix (dry).
And butter.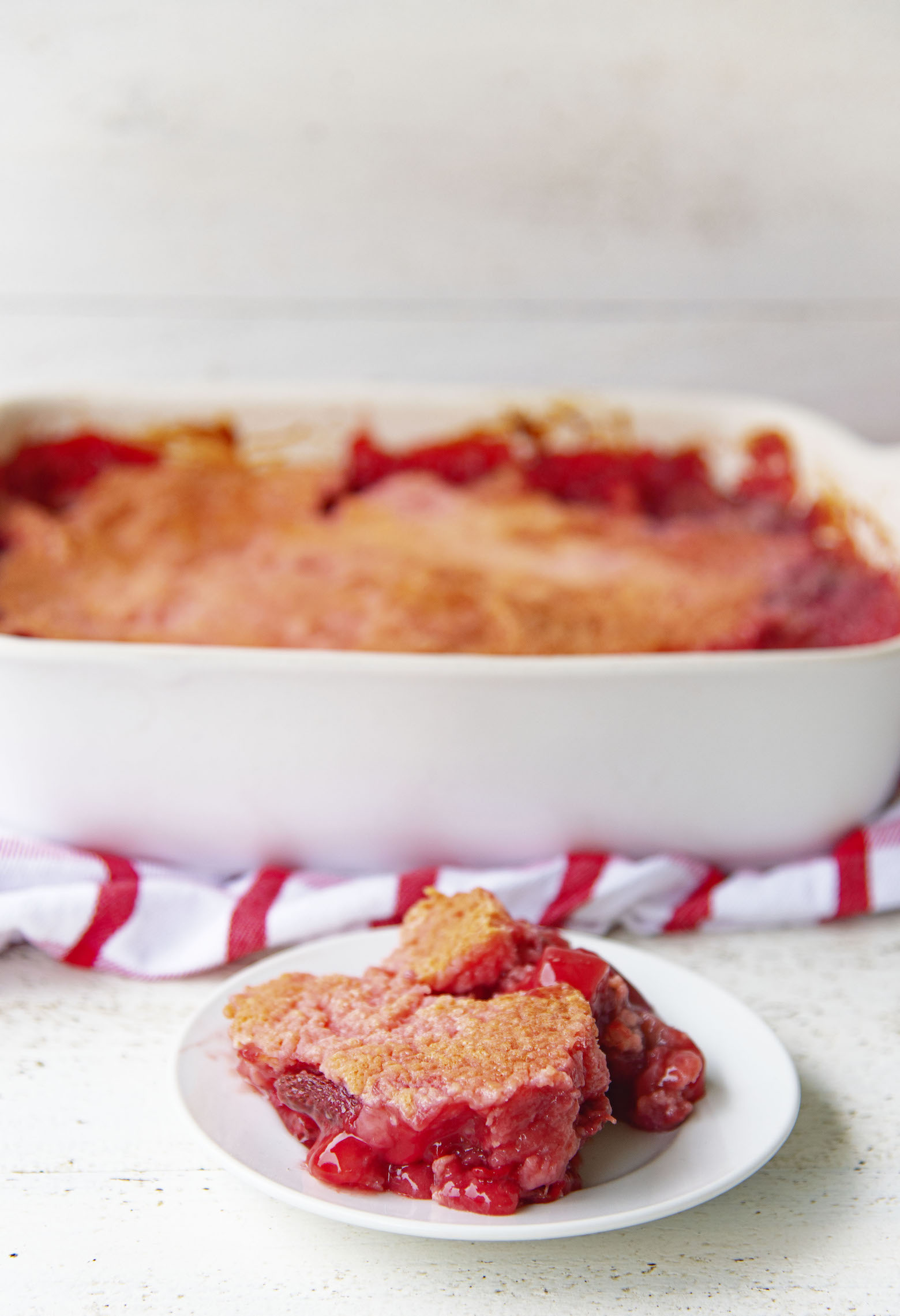 While you can usually get strawberries year round, now is the time to make this dessert.
Strawberry season is just starting…at least around here.
Peak season will be June.
Our farm down the road is having a baby animals and berry event.
Which is what it sounds like.
Lots of little baby farm animals.
Plus U-pick strawberries.
We, of course, are going to it.
Because how can you pass that up?
Especially when it's down the street. 🙂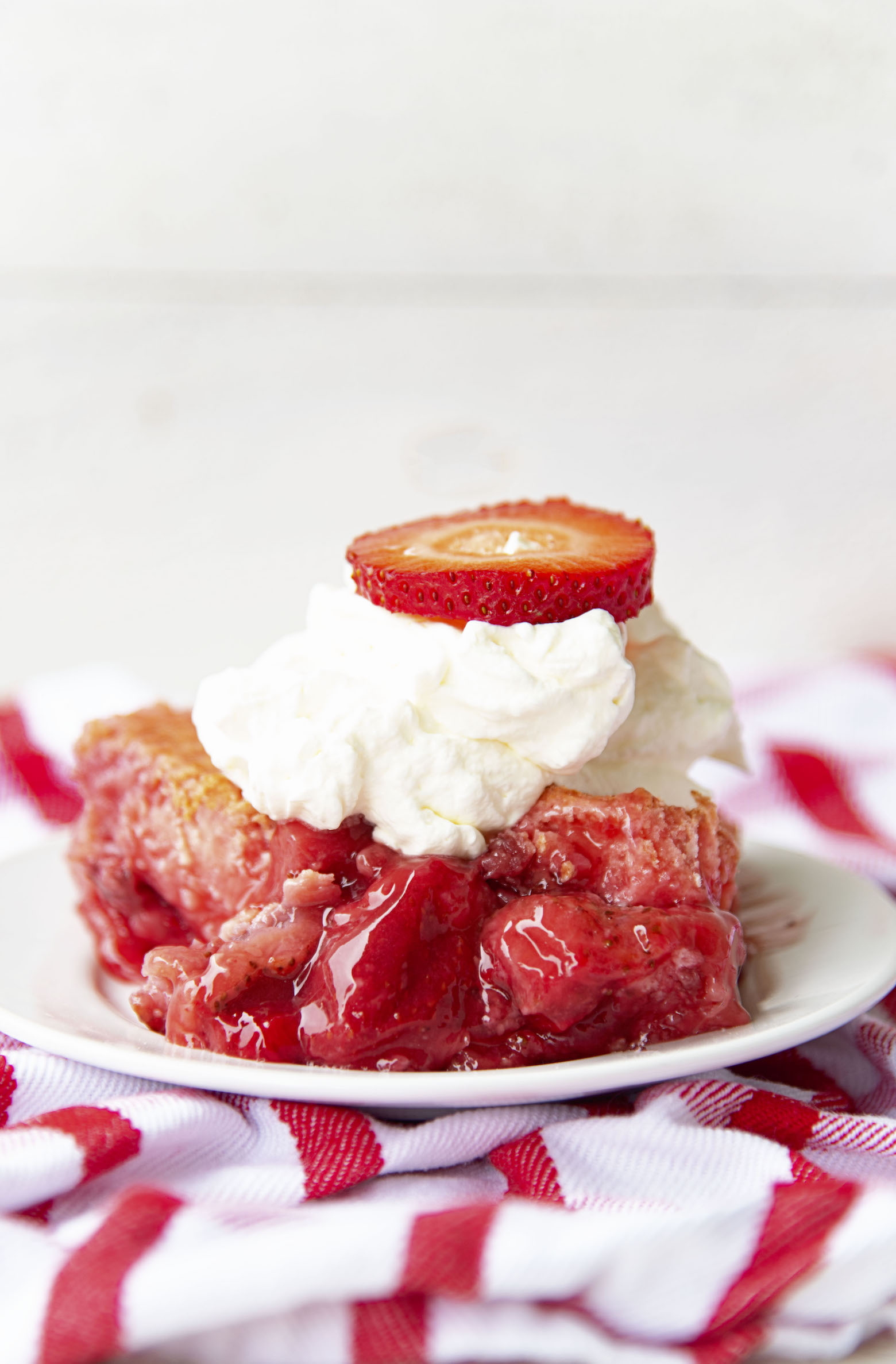 Can you use all fresh strawberries?
You probably can.
But they you are going to have to add sugar.
How much depends on how sweet you like things.
Can you use all strawberry pie filling?
Yes.
If you do, it's 2 (21 oz) cans.
Do you have to use strawberry cake mix?
No, you don't.
It would be great with yellow or white cake as well.
I just chose the strawberry because I love the pink color.
And as always it's a great day to order my cookbook.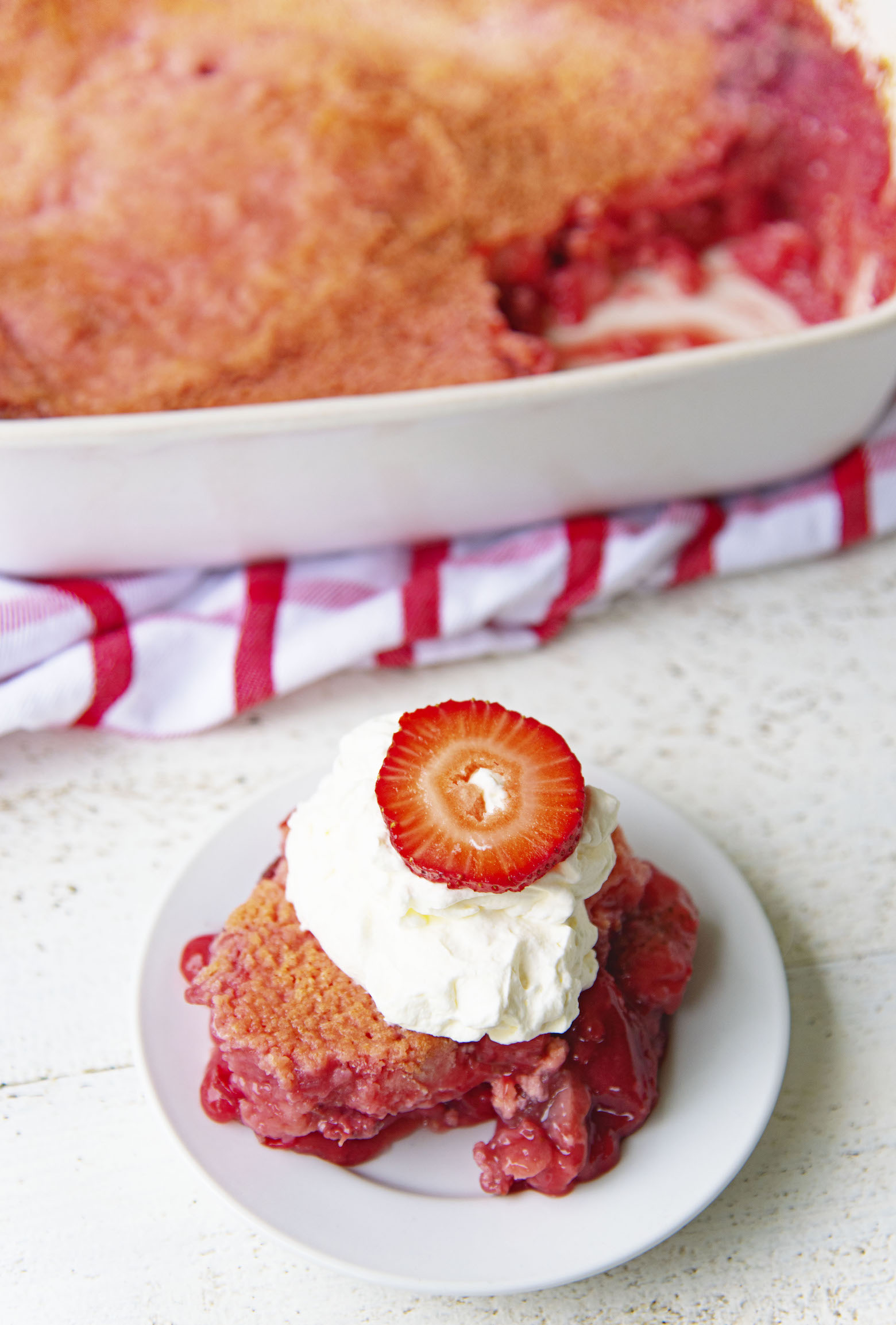 Want More Dump Cake Recipes?
Ingredients
1 box Strawberry Cake Mix
1 can (21 ounces each can) strawberry pie filling
2 cups fresh strawberries, cut
8oz (1 cup) salted butter, melted
Instructions
Heat oven to 350F.
Spray a 9×13 inch pan with baking spray.
Dump the can of strawberry pie filling and fresh strawberries into the pan.
Spread the fruit around with a spatula to make even.
Sprinkle cake mix over the strawberries, doing your best to evenly distribute the mix.
Pour butter evenly as best you can over the cake mix.
Bake for 50-60 minutes.
Remove from oven.
You can serve dump cake either warm, room temperature, or cold. I prefer Room temperature or cold but that's just my opinion.
I serve it with either whipped cream or ice cream.