This Strawberry Lemonade Bundt Cake is flavored with lemonade and freeze dried strawberries all topped with a tart lemonade glaze.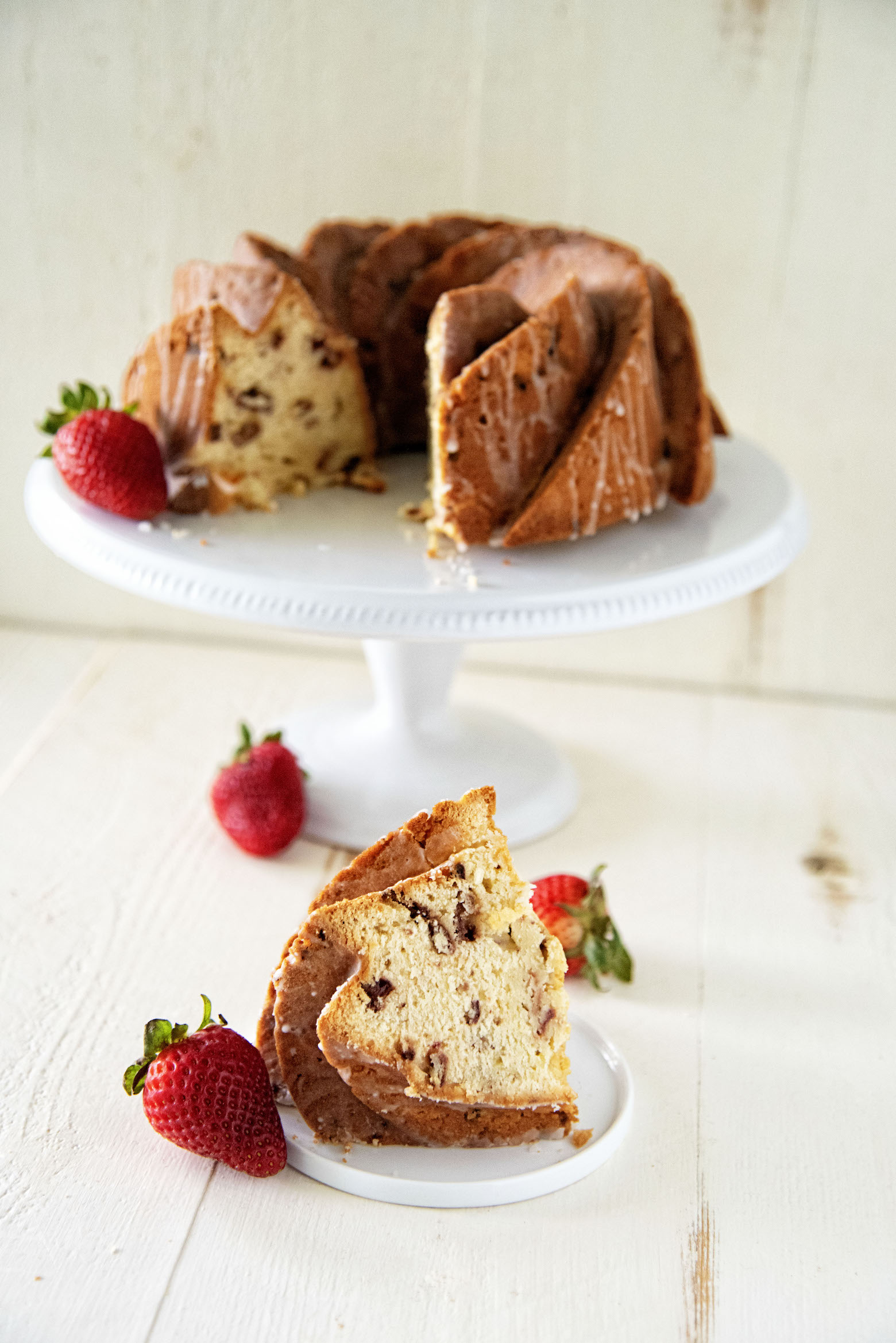 I love a good underdog story.
Usually.
This hockey season not so much.
My favorite NHL team, which finish first in the Western Conference, got knocked out of the playoffs.
By a team that just barely got into the playoffs.
It's happening that way in all the NHL right now.
The top team in the regular season out ALL the teams got ousted as well.
And not just ousted…they didn't win ONE game.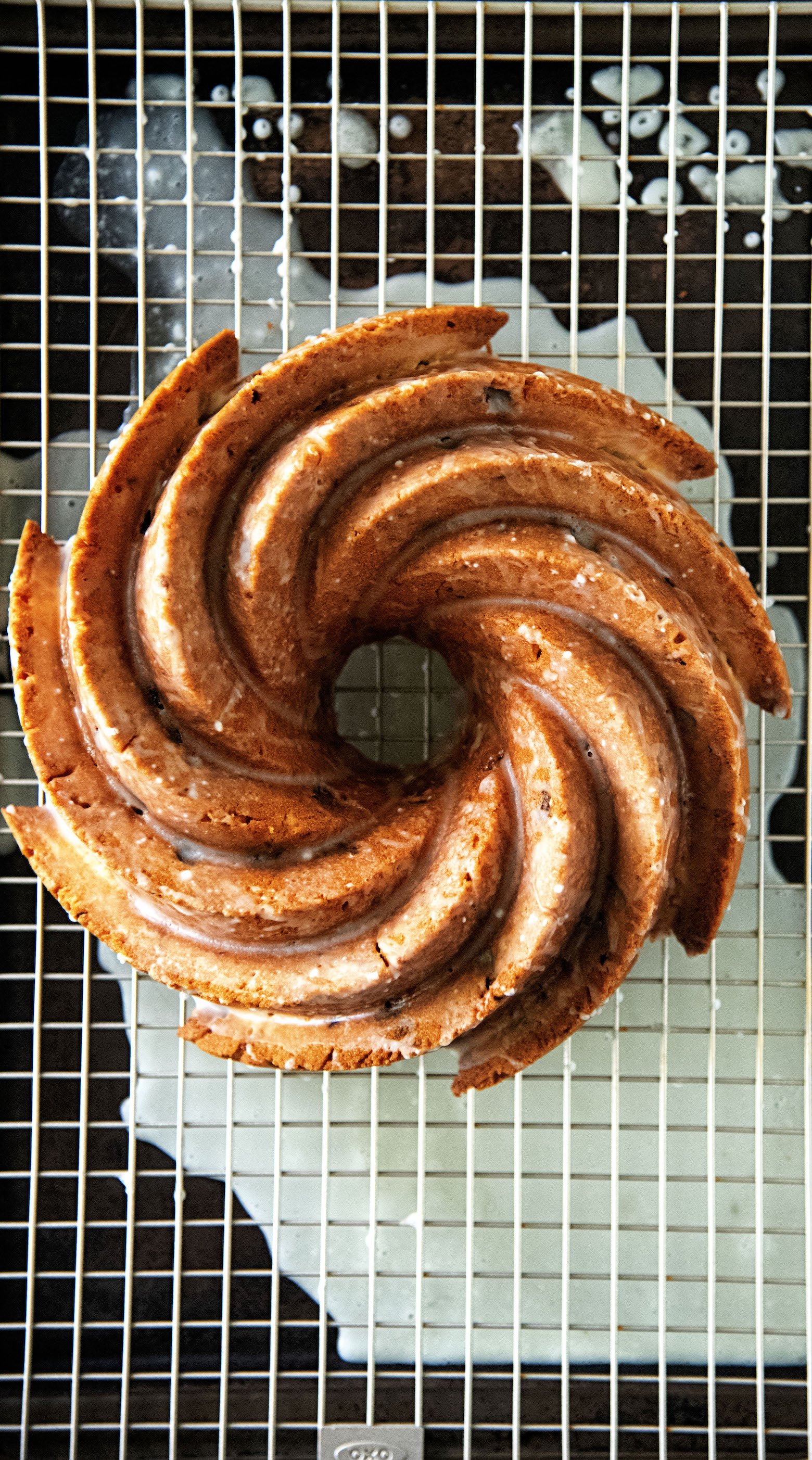 Last years Stanley Cup champs are tied and going to game 7 right now too again, a team no one thought would even be in the playoffs.
And even though my team did not advance I have to say that I like the idea of an underdog going on and winning the whole thing.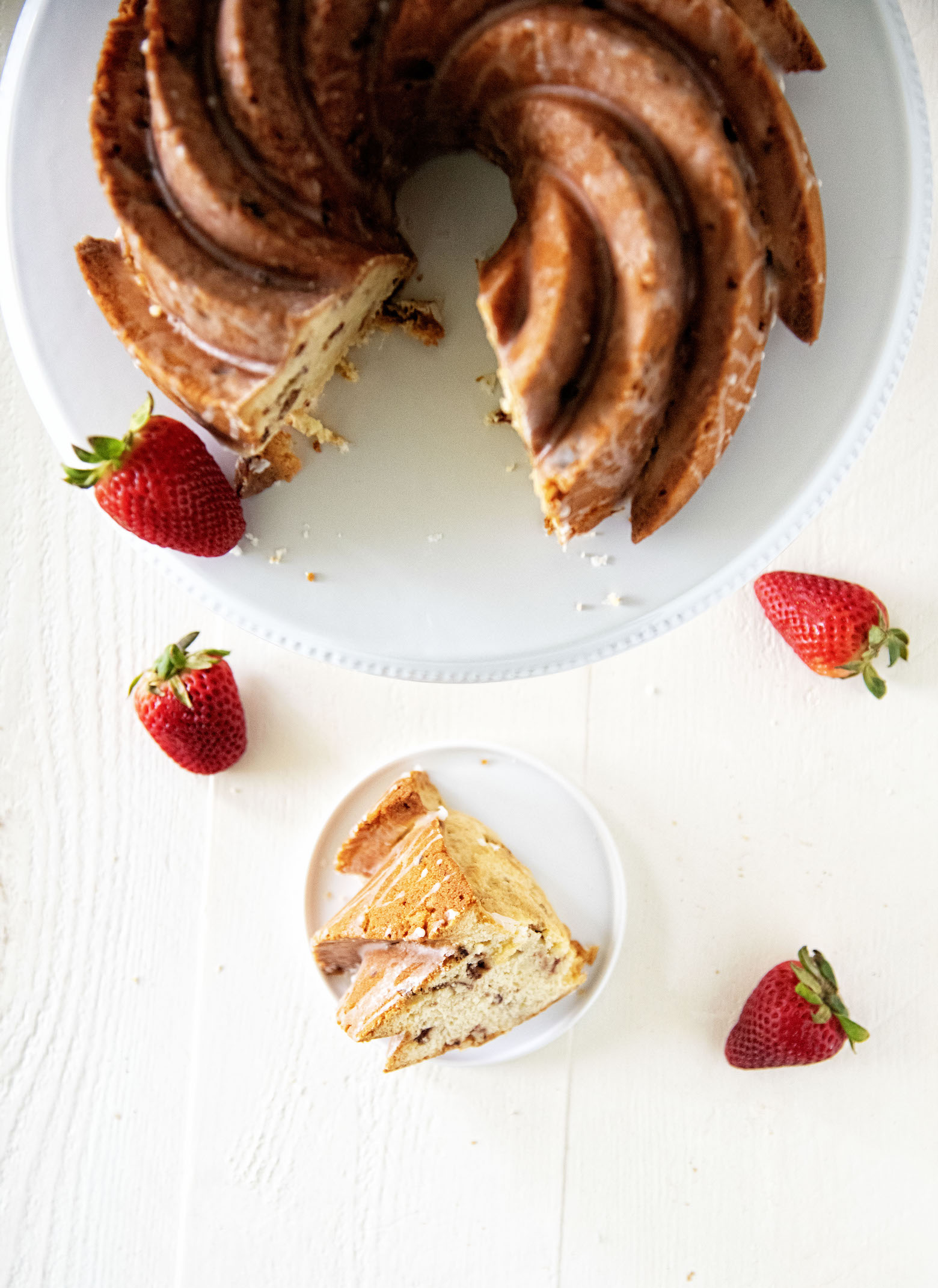 Are Bundt Cakes the underdog of the cake world?
While I wouldn't call Bundt cakes the underdog, I do think they are looked over for layer cakes.
They are both completely different I get that.
But both certainly have their place in the cake world.
The great thing about Bundt cakes of course is depending on what Bundt pan you use, your cake is already decorated.
The pan I used is simple, yet stunning.
It's the Bundt pan I probably use the most.
It always comes out clean which does not always happen.
I have many a Bundt cake stuck to the cake pan to prove that.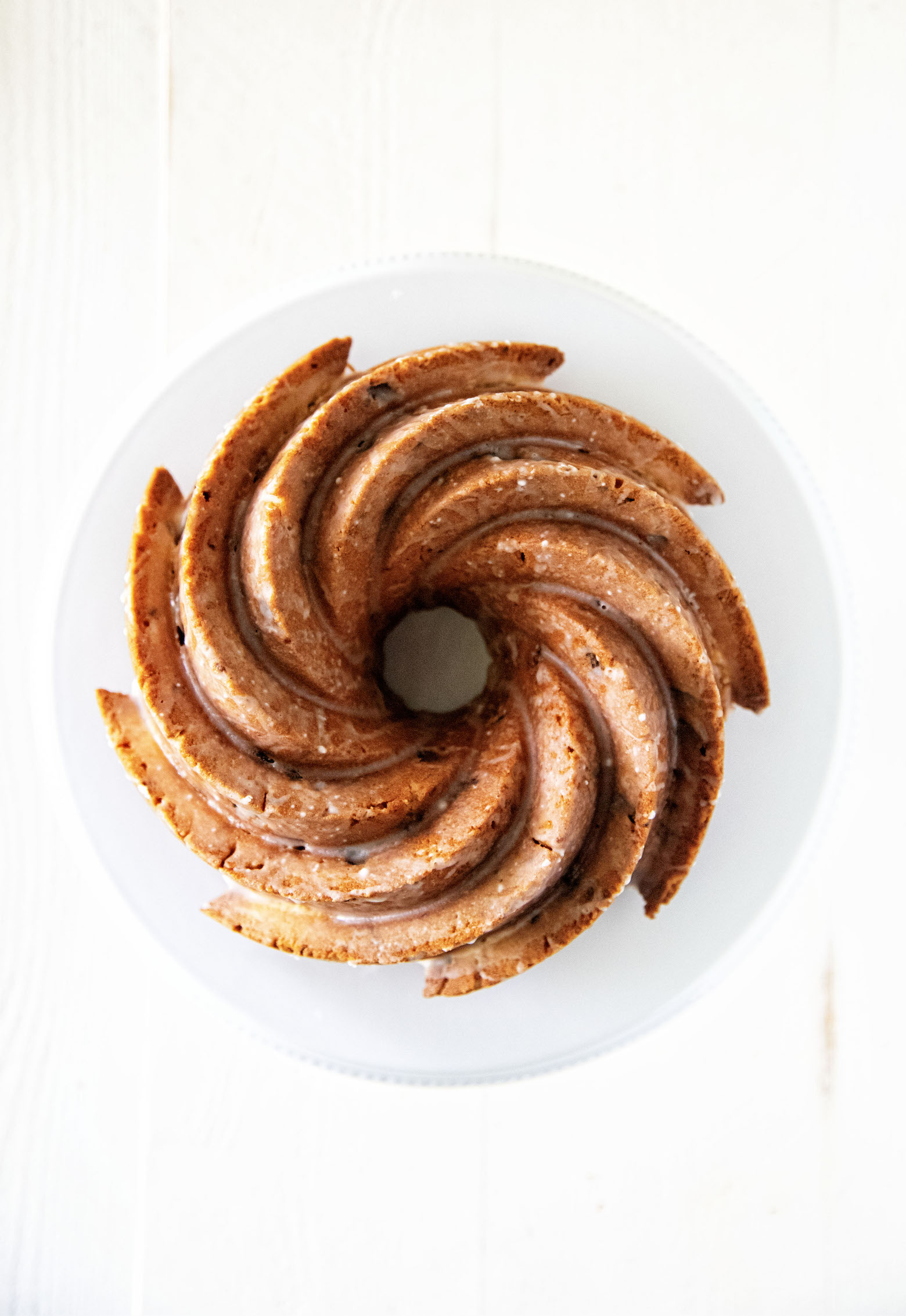 This Strawberry Lemonade Bundt Cake is a take on a favorite summer time drink.
Strawberry Lemonade.
I once again use freeze dried strawberries.
Seriously, go buy them in bulk.
I also use frozen lemonade concentrate that I don't water down to give it a very lemonade flavor.
This turned out lovely and it made for a great Easter cake.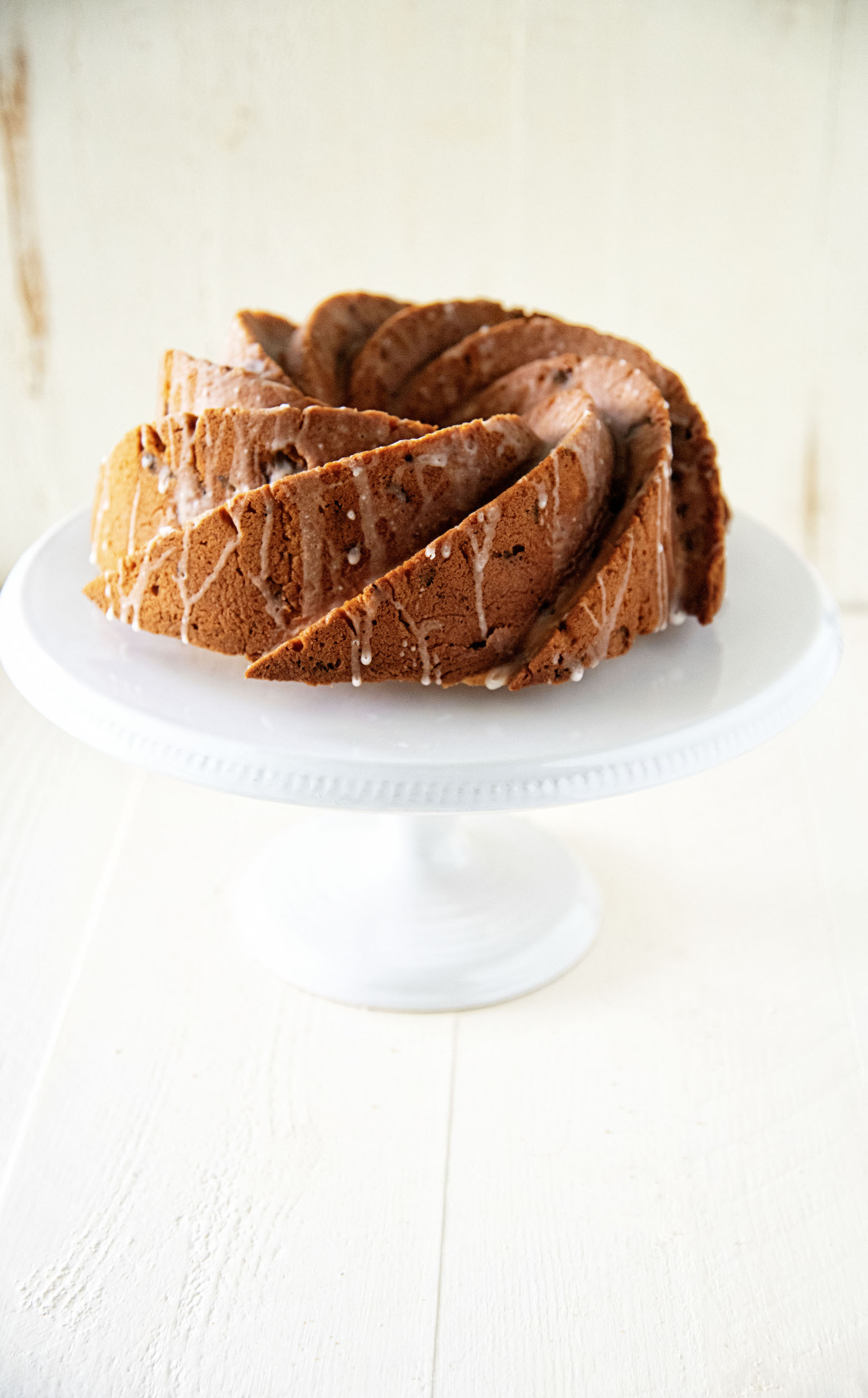 Want more recipes like this? Try these:
Strawberry Lemonade Lemon Bars
Strawberry Lemonade Snack Cake
Sweet Tea and Lemonade Icebox Pie
Strawberry Lemonade Pound Cake
Ingredients
For the cake:
1 cup unsalted butter, at room temperature
2-1/2 cups granulated sugar
4 large eggs
1 tsp. vanilla extract
zest of one lemon
3 cups all-purpose flour
1/4 tsp. baking soda
3/4 cup full fat buttermilk
1/4 cup frozen lemonade concentrate
1 1/2 cups freeze dried strawberries
For glaze:
2 cups powdered sugar (sifted)
1/4 cup frozen lemonade concentrate, thawed (more to thin)
Instructions
For the cake:
In a large bowl, cream butter and sugar until light and fluffy.
Add eggs, one at a time, beating well after each addition.
Scrape down bowl after each addition.
Beat in vanilla and zest.
In a small bowl add the buttermilk and lemonade, whisk together.
Combine flour and baking soda; add alternately with buttermilk/limeade mixture and beat well.
Fold freeze dried strawberry pieces into batter.
Pour into a greased and floured 10-in. fluted tube pan or Bundt pan.
Bake at 325° for 70 minutes or until a toothpick inserted near the center comes out clean.
Cool in pan for 15 minutes before removing to a wire rack to cool completely.
For the glaze:
Whisk together the powdered sugar and lemonade until smooth.
Add more lemonade if too thick.
Pour glaze over cake.
Notes
Want the Bundt pan I used? Go HERE.