These Star Crunch Brownies bring one of your childhood treats to life with a brownie bottom and Star Crunch crispy top all dipped in chocolate.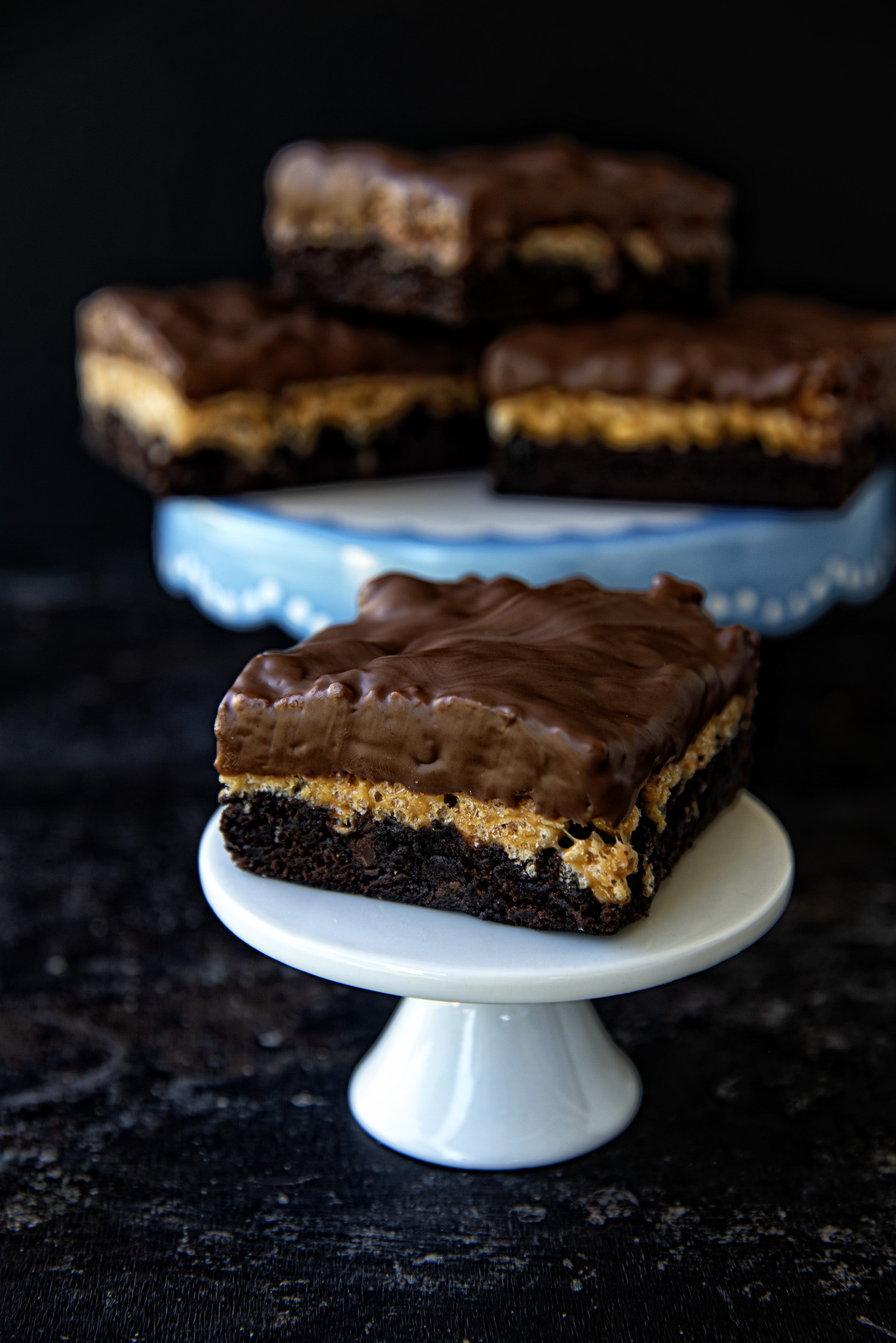 It's #BacktoSchoolTreats Week and I'm offering up these nostalgic (at least to me) Star Crunch Brownies.
I did not experience Little Debbie Snack Cakes until I was in junior high.
We were a Hostess family.
I don't even remember seeing a commercial for them growing up.
I think they just weren't as popular in our area.
But once I got to junior high (technically mine was a Middle School) that's all the snack bar carried as far as sugary treats were concerned.
My toe dip into Little Debbie was the Nutty Buddy.
Still a yummy treat to this day. But the second one I tried was the Star Crunch.
Which truly was like no other snack I had ever really had. It was more like a big candy bar.
Which I was all about.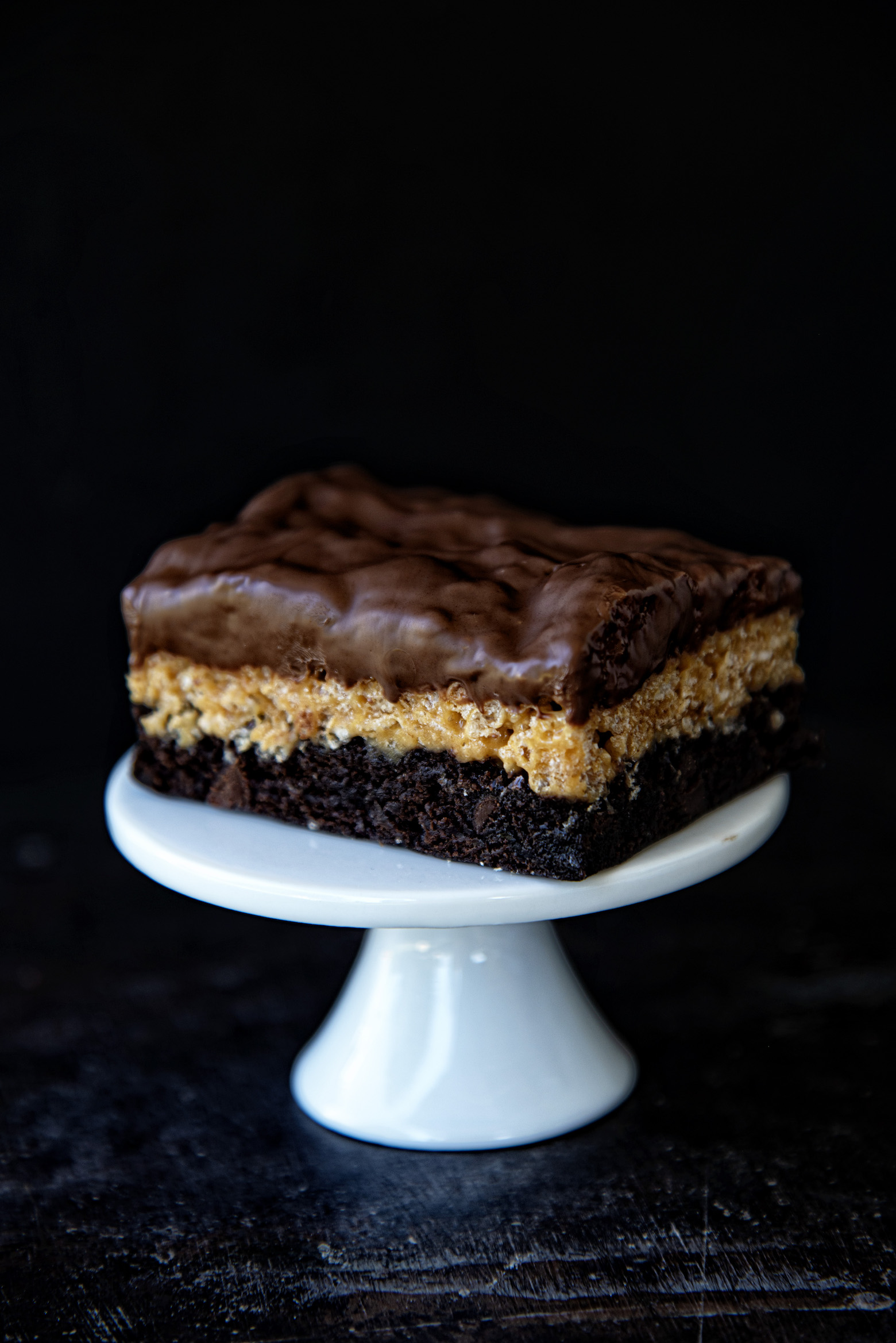 Yes, this recipe calls for boxed brownie mix.
You can certainly use your favorite brownie recipe here as well…as long as it fits in a 9-x-9-inch baking pan.
The reason why I say pick your favorite brownie mix is because people have very strong opinions on how they like their brownies.
Some prefer a more cakey brownie, chewy brownies, or fudgy brownie.
You get the idea.
So it's just easier for people to pick their favorite and go from there.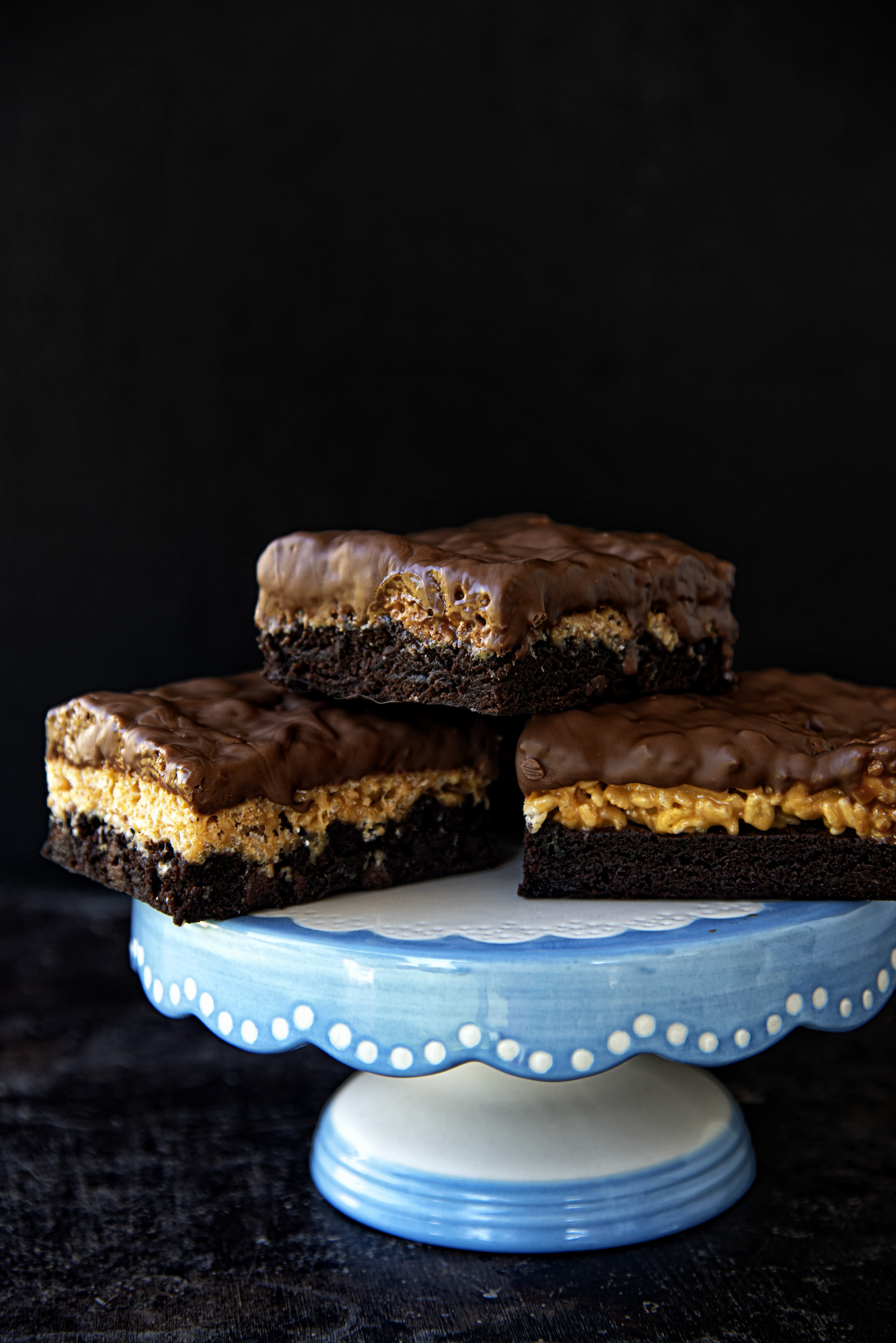 Check Out What the Other Bloggers have Made…
Breakfast Recipes
Banana Mango Overnight Oats by Palatable Pastime
Fried Egg Pouches by Our Good Life
PB&J Overnight Oats by Kate's Recipe Box
Scrambled Egg and Sausage Breakfast Taquitos by Blogghetti
S'Mores Stuffed French Toast by Jolene's Recipe Journal
Dessert Recipes
Cookie Butter Blondies by The Redhead Baker
Easy Homemade Strawberry Shortcake by Making Miracles
Star Crunch Brownies by Sweet Recipeas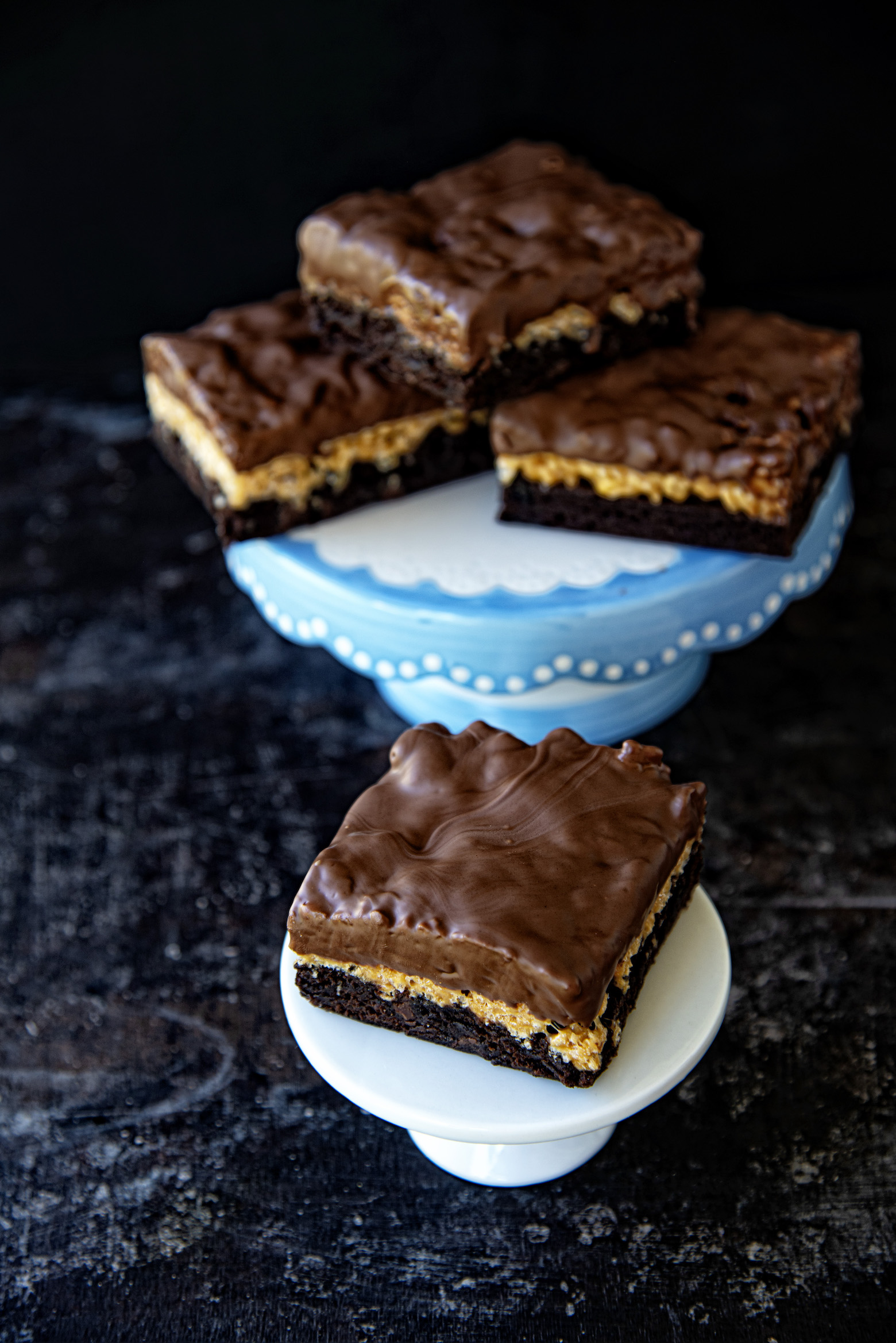 Want More Brownie Recipes?
Chocolate Nougat Sprinkle Brownies
Marshmallow Crunch Brownie Bars
Ingredients
1 box Brownie Mix (of your choice) that bakes a 9-x9-inch brownie
For the Star Crunch Layer:
11 oz Kraft Caramel Bits or caramels (unwrapped…I know that seems obvious but I have gotten emails telling me I forgot to tell people to unwrap and they baked them)
1/2 cup unsalted butter
2 cups mini marshmallows
4 cups Rice Krispie Cereal
For the Chocolate Coating:
12 oz milk chocolate
3 TBSP vegetable oil
Instructions
For the Brownies:
Spray a 9-x-9-inch baking pan with baking spray. Set aside.
Prepare the brownies according to the directions on the box.
Once brownies are done let them cool on a wire rack while you make the Star Crunch layer.
For the Star Crunch Layer:
Place your Rice Krispie cereal in a large heatproof bowl and set aside.
In a medium saucepan over medium-low heat add the caramels (again, unwrapped) and the butter.
When it starts to melt it will not be cohesively together, but instead be melty caramel with some melted butter basically. Don't worry about it.
Add the marshmallow and start to stir. And stir. And stir. Until it comes together.
Once the mixture has come together pour it over the Rice Krispie cereal and stir and stir until you get all the cereal coated with the caramel mixture.
Pour it best you can on top of the brownies. It will not pour out like a sauce you will need to help it with a wooden spoon.
Either with our hands lightly sprayed with baking spray or a spatula with baking spray push the Star Crunch to make an even layer on top of the brownies.
Cover and place in fridge for 1 hour to set up.
Cut the brownies into whatever size you want.
For the Chocolate Coating:
Combine chocolate and oil in a medium heat-proof bowl set over a medium saucepan of barely simmering water; stir until melted and smooth.
Transfer to a small bowl, and let cool about 15 minutes.
Dip the top of the brownie, Star Crunch side, into the chocolate and let sit on a wire rack with a baking pan under it (to catch drips) to set up. If you want to hurry the process along you can put them in the fridge once they have all been dipped in chocolate coating.