This Snickerdoodle Cookie Apple Cobbler is made with spiced apples and topped with snickerdoodle cookie mix for an extra special cobbler.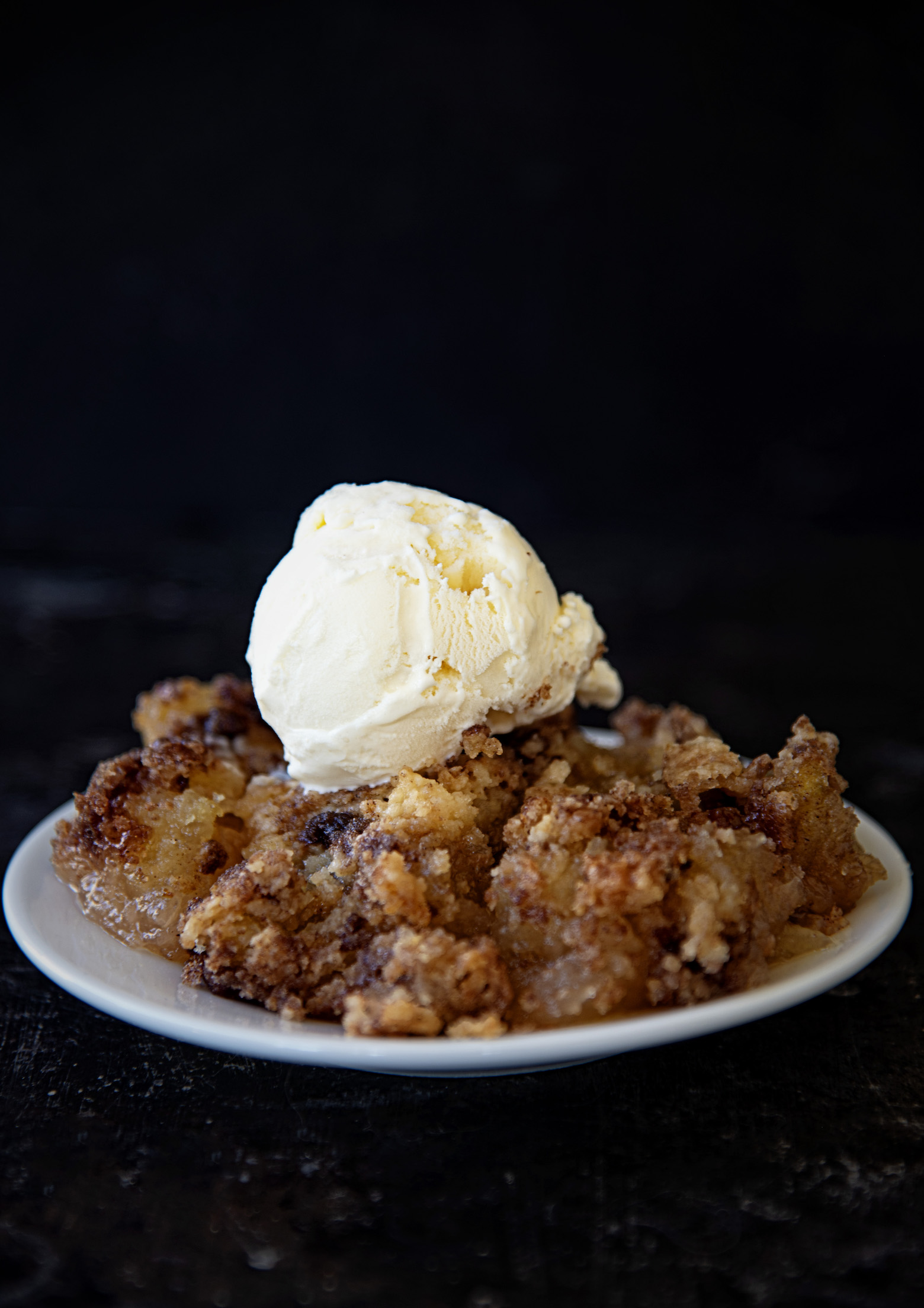 So let's just get this out there.
This Snickerdoodle Cookie Apple Cobbler is ugly.
Super ugly.
So not a showstopper.
Unless you were going for enjoy a pan of beige food topped with more beige food sprinkled with dirt.
I actually made this awhile ago but I didn't put it up.
Because somehow I magically thought they photos would somehow look better if I put off posting about it.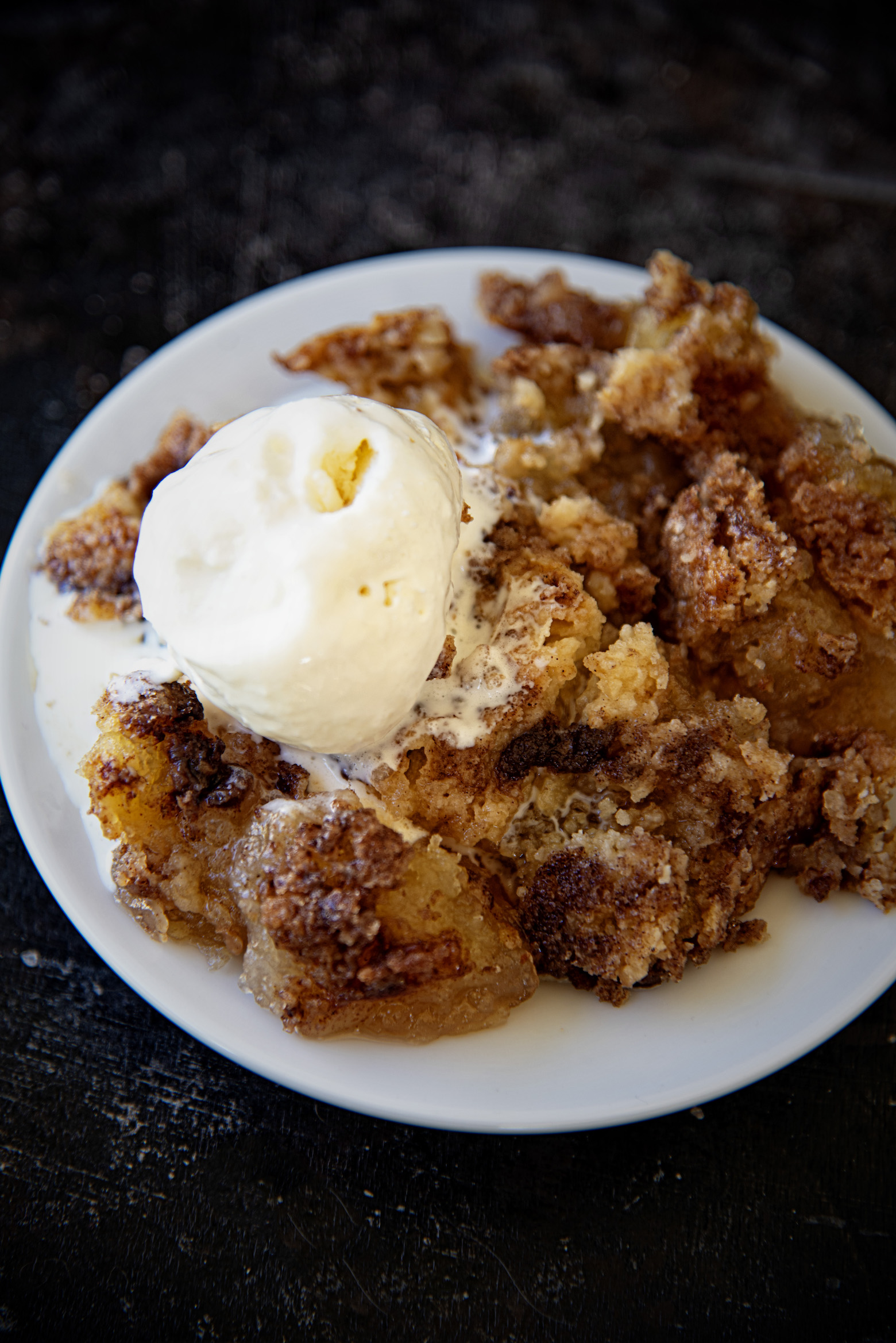 But that didn't work.
As you can see.
It still looks beige with dirt on top.
That being said I had to put this up because it's very tasty.
We ate the whole pan.
And we rarely do that with desserts.
I mean it's basically apple pie but instead of crust you get Snickerdoodle cookie on top.
Which is darn close to the most perfect food for me.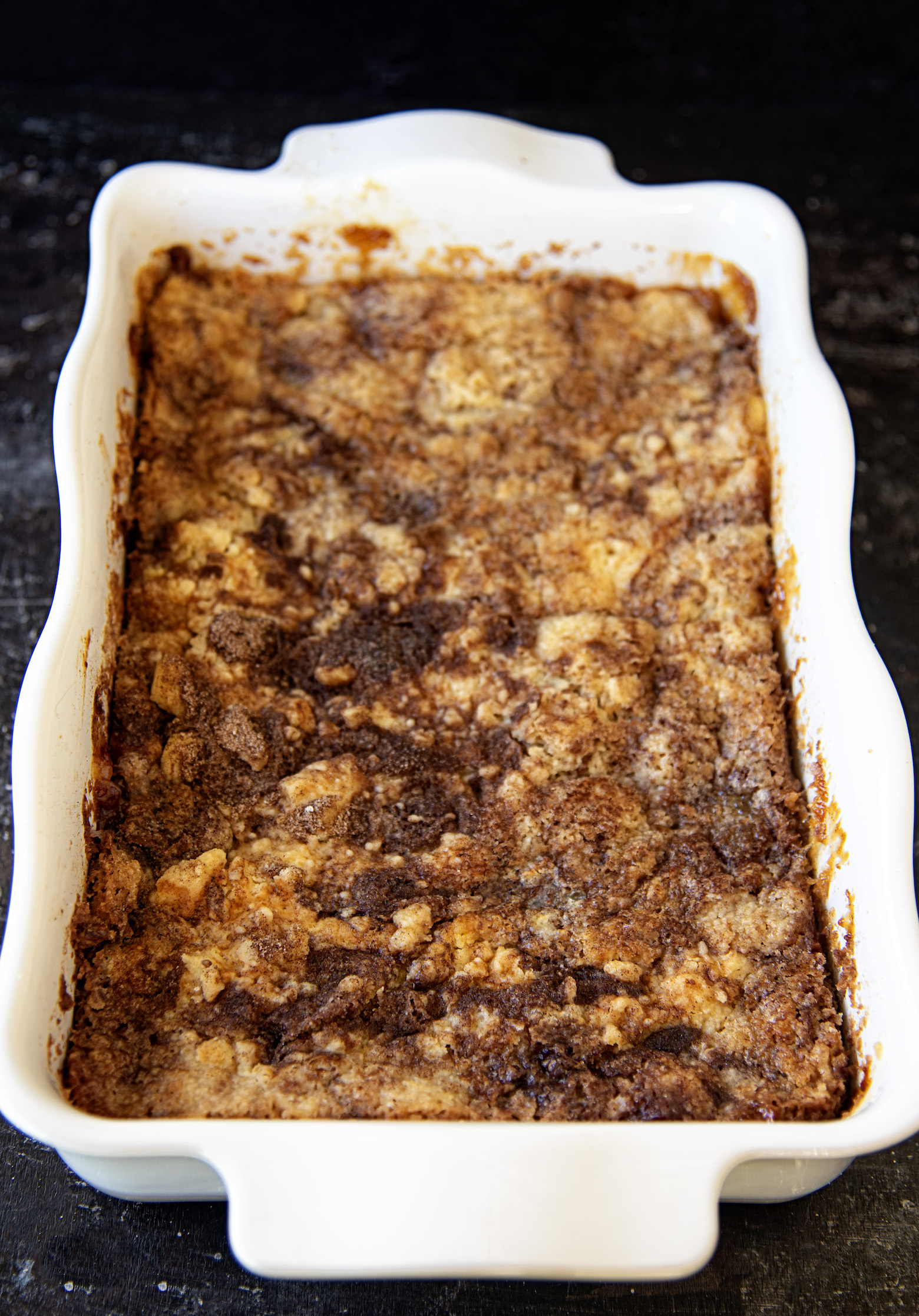 There were a couple recipes like that in my cookbook.
And I really thought about not putting them in the book.
But for the same reason I'm putting this up on the blog is the same reason I kept those recipes in the book.
Because no matter how pretty something looks, if it doesn't taste great it's not worth it.
This doesn't come with a sauce though you could always throw some caramel on top.
But ice cream is a must.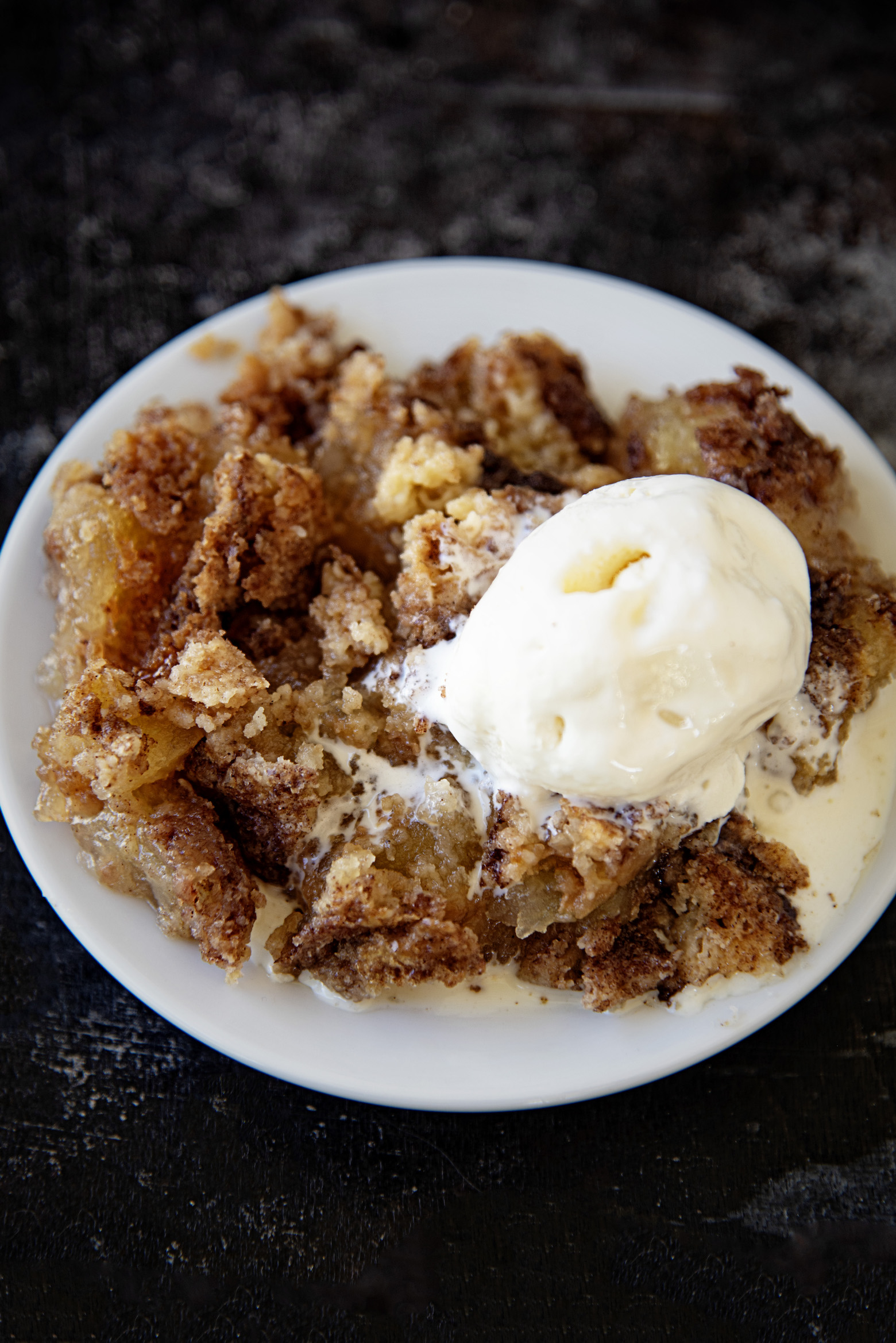 Want more Cobbler recipes?
Cherry Limeade Biscuit Cobbler
Mixed Berry Oatmeal Cookie Cobbler
Ingredients
For the cobbler:
5 large apples (I chose Honeycrisp), peeled and diced
2/3 cup granulated sugar
1 tsp. lemon juice
2 ¼ cups Snickerdoodle Cookie Mix (or sugar cookie mix with 1 tsp. cinnamon if you can't find)
1 cup unsalted butter, melted
Instructions
For the cobbler:In a large sauté pan over medium heat add apples, sugar, and lemon juice.
Let it cook down so that the apples are tender.
Spray 9-x-13-inch baking dish with baking spray or use butter.
Pour apple mixture into pan.
Sprinkle cookie mix over the top of the apples.
Pour melted butter over the cookie mix.
Bake at 350F for 45 minutes or until top is golden brown.