Dark Chocolate Orange Toffee Cookies: A twist on the classic chocolate chip cookie, these cookies are stepped up by adding a Orange Toffee Dark Chocolate and then rolled in a orange sugar.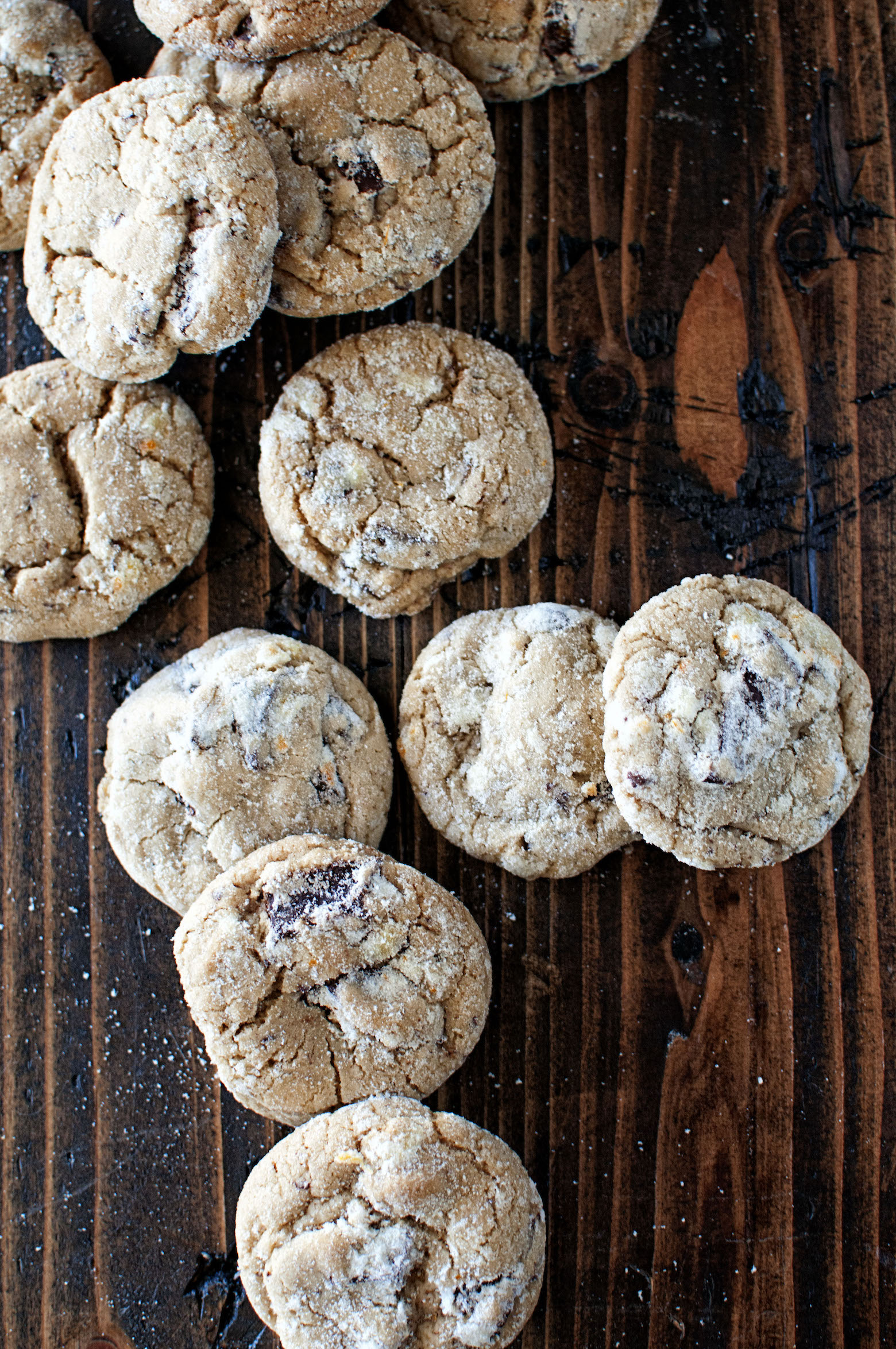 "What is it with food bloggers?? I wanted to learn how to make self raising flour from scratch today and there was an entire book chapter of writing about this person's life story and 3.5 hours of speed scrolling down to get to the recipe! Am I the only one who just wants the freaking recipe?? 😋"
This was posted on Facebook by a predominately video blogger who mainly makes cupcakes.
He is the new breed of blogging where he makes videos of the recipes.
You know the ones that literally every blogger is doing these days:
Here's an empty bowl.
And here's ingredients dumped in the bowl.
Here is someone mixing the ingredients.
And so, on and so on, and so on.
I have never done step by step photos on this blog and video has no interest to me.
Now I can see the value in it when say you are braiding bread and what not.
But as a general rule I really don't have any desire to learn how to do it.
You can pay someone to do it (like most bloggers) but that costs around $500 per post and well I don't have that kind of money…especially to show you how to throw food in a bowl.
When I started this blog over 12 years ago I can probably guess there were about 100 food blogs give or take (I could be so wrong on this) and now there are probably millions (again lets not trust me on that).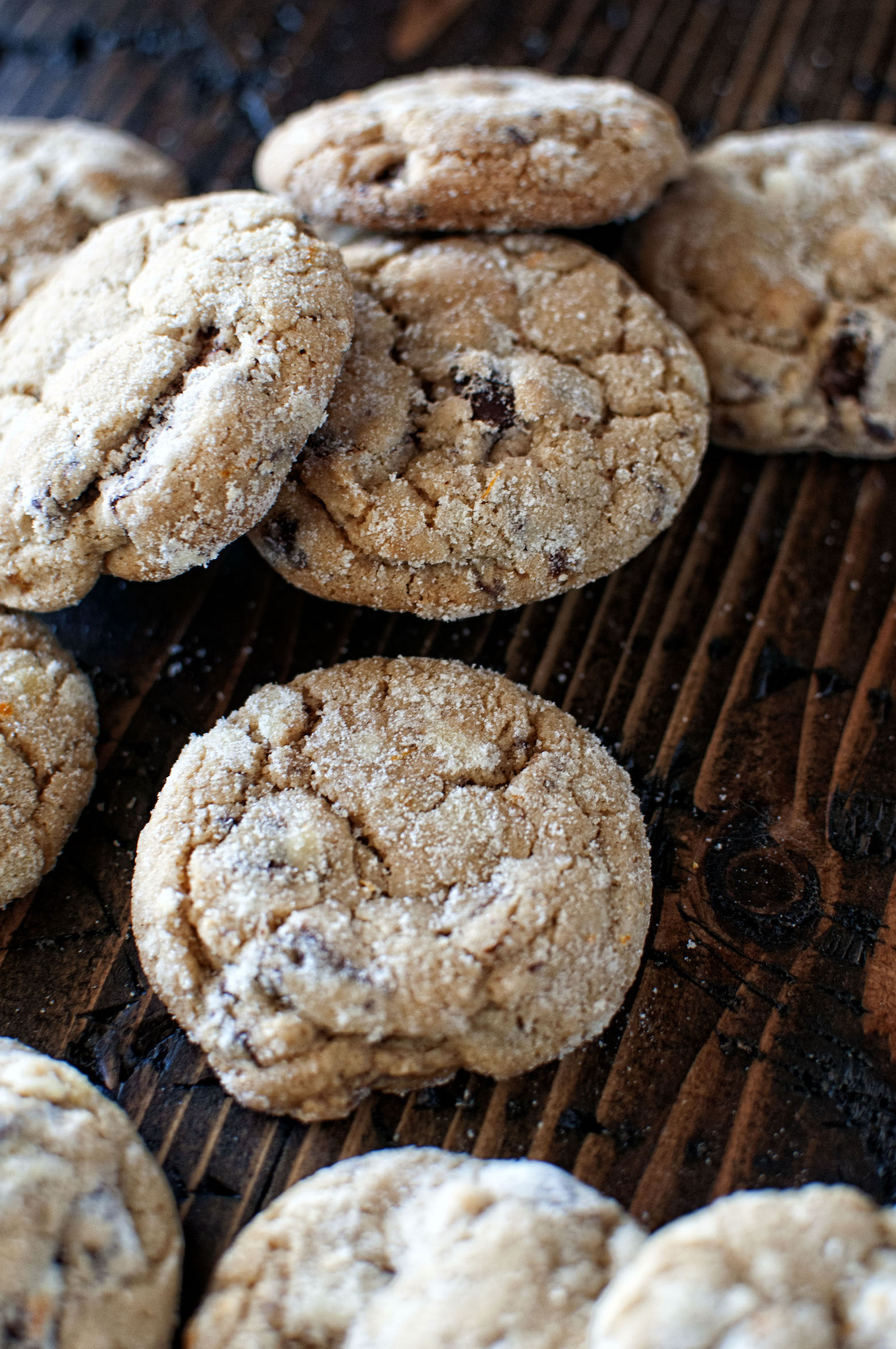 I started this blog simply for connection.
We had moved to a new state where I knew no one.
I was married to the Picky Eater who wanted to eat the same things over and over.
And I wanted to find my people.
My people that like to eat. 🙂
To bake from scratch.
To talk about food.
And connect I did.
I mean I still meet up with readers for coffee when the come to town…something my mother lives in fear about.
She swears one of you will kill me one day.
The irony of course is that she invites strangers she meets in grocery stores over for dinner…but you Internet people are sketchy…haha. 😛
To me blogging is still about connection.
If you don't want to read the stories (and there are certainly those that don't) then scroll through.
I laugh at those that take the time to complain that they had to scroll through and they don't have time for that…yet they had time to bitch about it. 😀
If you have time to complain to a blogger that you don't want their stories or that their ads are annoying then your life is pretty amazing. #firstworldproblems
Also, one thing I see people write about is how they don't have time to scroll that their time is precious.
Which I laugh at.
I spend several hours (and ingredients) testing the recipe.
Every recipe on here I have made more than once to make sure they come out.
I spend hours photographing and editing.
Then there are the hours writing a post…which some people don't want but I am evil and apparently want those people to get calluses on fingers from all the scrolling they have to do.
While I certainly get viral posts from certain recipes…I get equally viral post from blog posts where the story is why it went viral….refund muffin anyone?
A body positive post about a men's locker room.
My rant about running that I still get hate mail to this day about. 🙂
Speaking of recipes…these Dark Chocolate Orange Toffee Cookies are a take on the classic chocolate chip cookie.
TCHO which is the chocolate I use most made Orange Toffee Dark Chocolate Bars and I so thought they could make a good cookie…I was right.
If you don't want to order it or can't find it these would still be tasty with just dark chocolate rolled in the orange sugar.
Oh, and not to be snarky but the recipe for self rising flour is 1 cup all-purpose flour, 1 1/2 tsp. baking powder, and 1/4 tsp salt.
If you are baking blogger you shouldn't be having to Google that…you should know. 😛
Last but not least…it's a great time to order my cookbook. 😀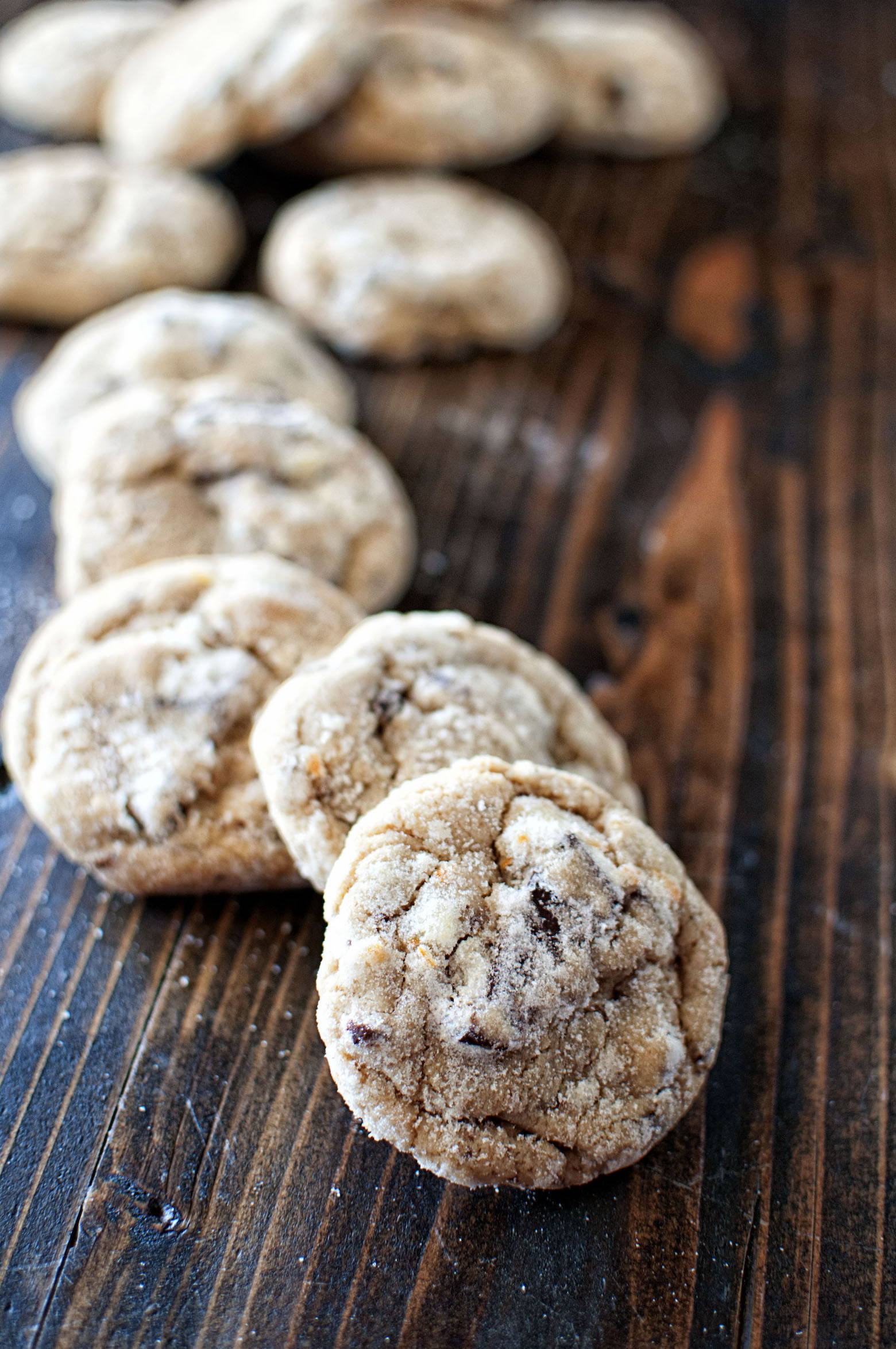 Want More Cookie Recipes?
Vanilla Bean Caramel Thumbprint Cookies
White Chocolate Dried Pineapple Salted Macadamia Nut Cookie
Caramel Cream Filled Snickerdoodles
Double Chocolate Rainbow Chip Cookies
Strawberry Cheesecake Chocolate Chip Cookies
Ingredients
Orange Sugar:
zest from one orange
1 cup granulated sugar
For cookies:
8 oz. unsalted butter, at room temperature
1/4 cup granulated sugar
2 cups light brown sugar, packed
2 eggs
1 tsp. vanilla extract
3 1/2 cup All-Purpose flour
1 1/2 tsp. Baking soda
3/4 tsp. salt
16 oz. TCHO Orange and Toffee Dark Chocolate, chopped (you can use dark chocolate chips)
Instructions
Orange Sugar:
In a medium bowl mix the orange zest and sugar.
Rub the orange zest into the sugar with hands.
You can sift out orange zest if desired or keep.
For cookies:
Using a stand mixer with the paddle attachment cream together the butter and the sugars until very light and fluffy, about 3 minutes on medium high.
Scrape down the side of the bowl. Continue mixing while adding the eggs one at time.
Make sure each egg is incorporated before adding the next.
Add the vanilla extract and scrape down the bowl with a spatula.
In a small bowl combine the flour, soda and salt and mix to combine.
With the machine on low, slowly add the flour.
Mix until just combined, taking care not to over mix. With a spatula fold in the chocolate.
Roll cookie dough in to 1 inch balls. Then roll the balls into the orange sugar.
Bake at 360* for 12 minutes. They should be lightly golden on the outside but still look gooey on the inside.
*Please note that yes that reads 360 and not 350. If you oven does not go to that I would stay with 350 and bake an extra minute.