These Pumpkin Spice Yogurt Raisin Muffins are a moist pumpkin spice muffin filled with yogurt covered raisins for your not so average muffin.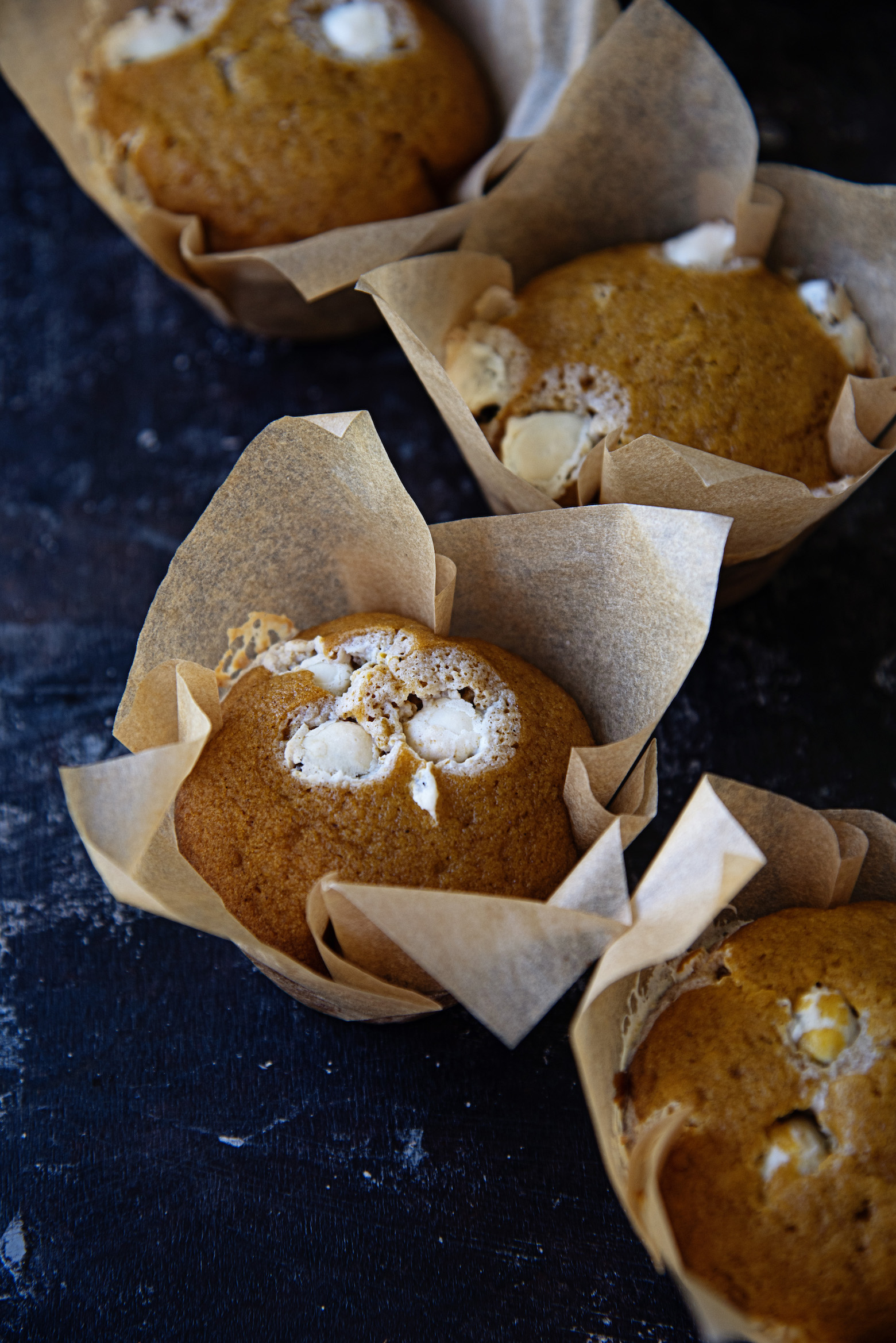 I know there are raisins in here.
And there are many a raisin hater in the world.
People think of raisins in the wrong way if you ask me.
To me raisins are little drops of dehydrated wine.
Doesn't thinking of them as wine droplets make you like them more?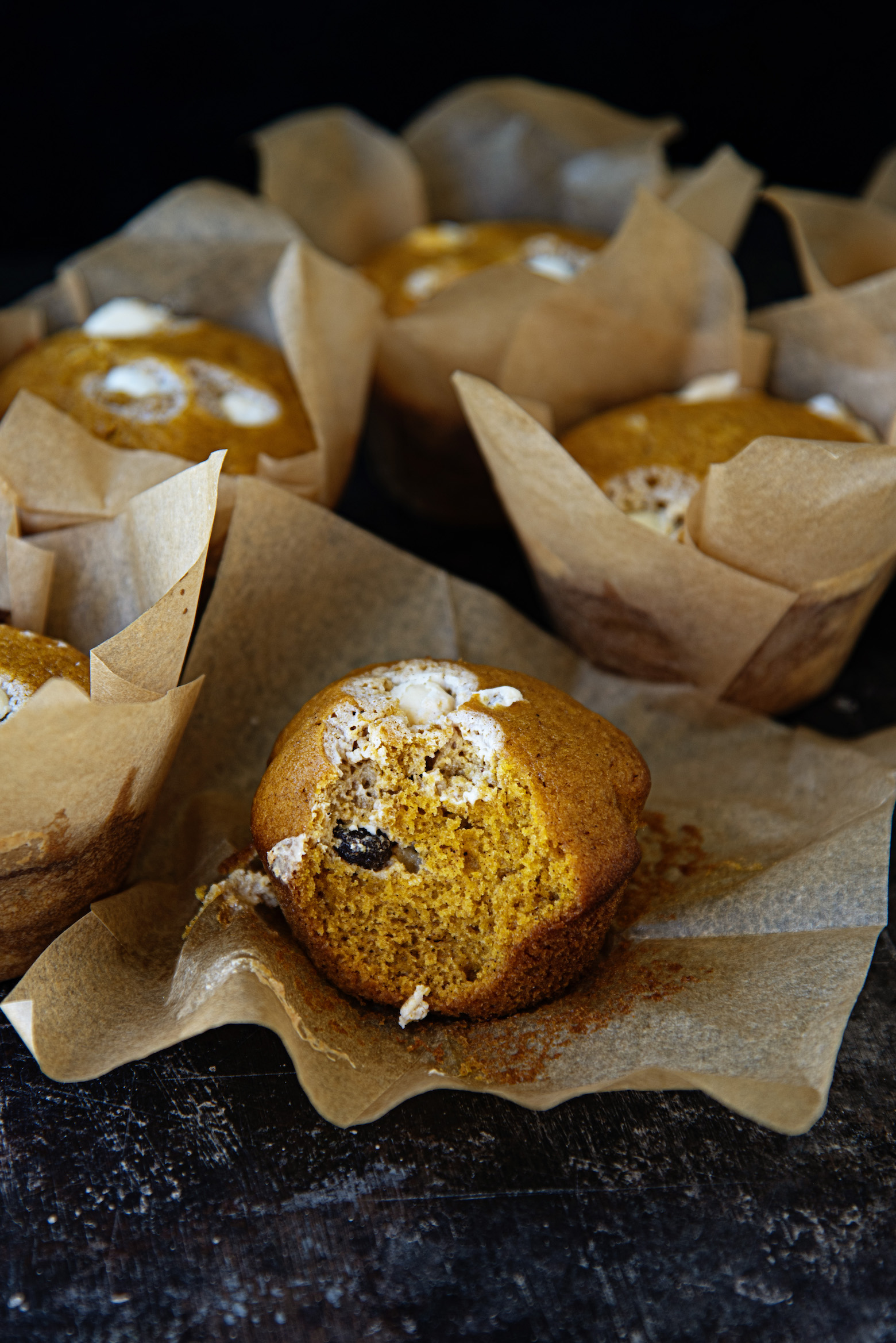 I'm one of "those" people who like raisins in their oatmeal cookies.
Don't get me wrong I like chocolate chips in my oatmeal cookies too.
It really just depends on my mood what kind of cookie I want.
Years ago I had made some pumpkin muffins and threw Raisinettes in there.
For those maybe living outside the US they are chocolate covered raisins.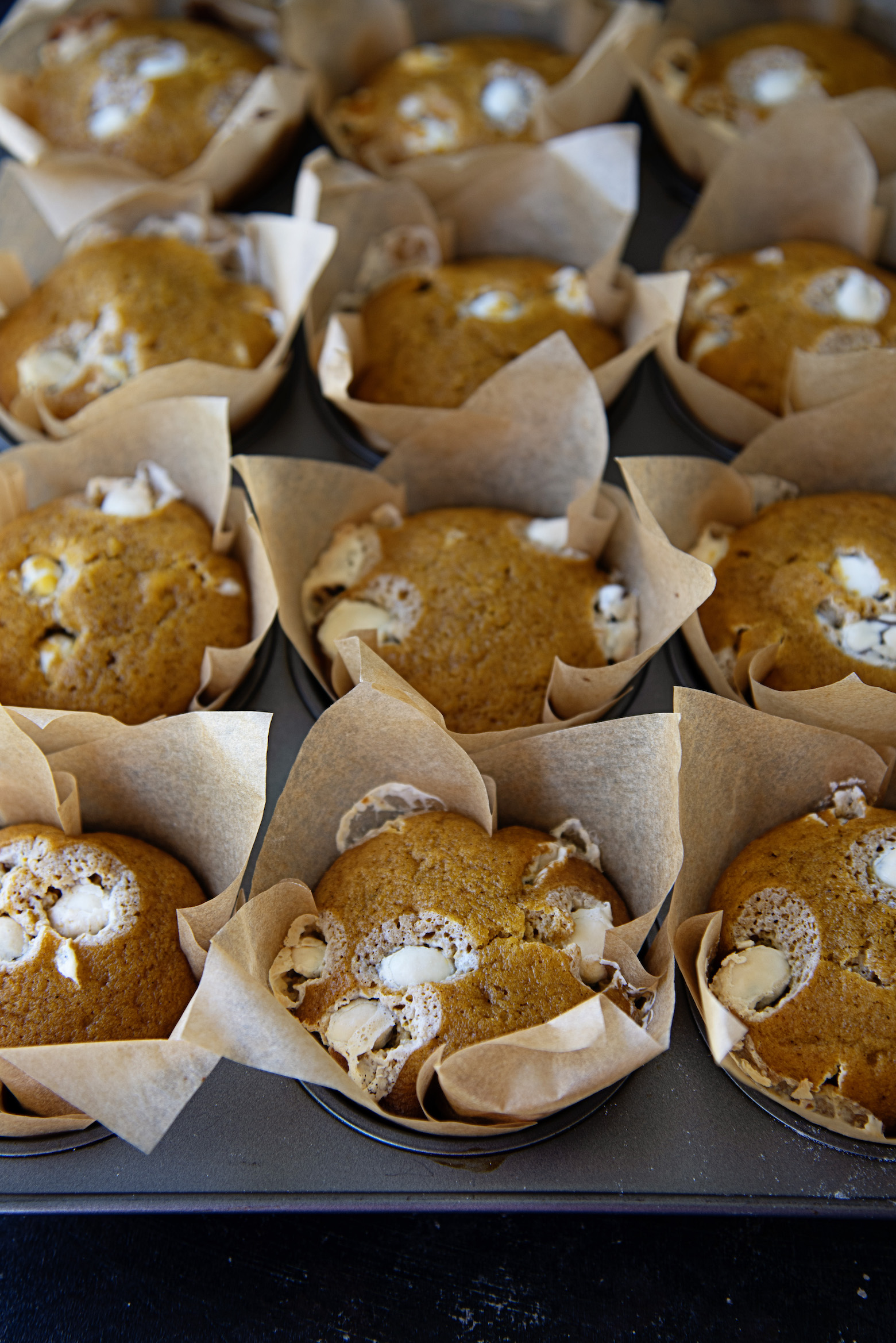 They were actually a big hit and for whatever reason I only made them a few times more.
Probably because I'm a food blogger and we are always trying to create something new.
Over the years I have become more of a white chocolate with pumpkin fan.
So while eating yogurt raisins I thought to myself I bet these would be good in a pumpkin muffin.
And I was right.
Pumpkin Spice Yogurt Raisin Muffins are where it's at.
At least for the moment in this house.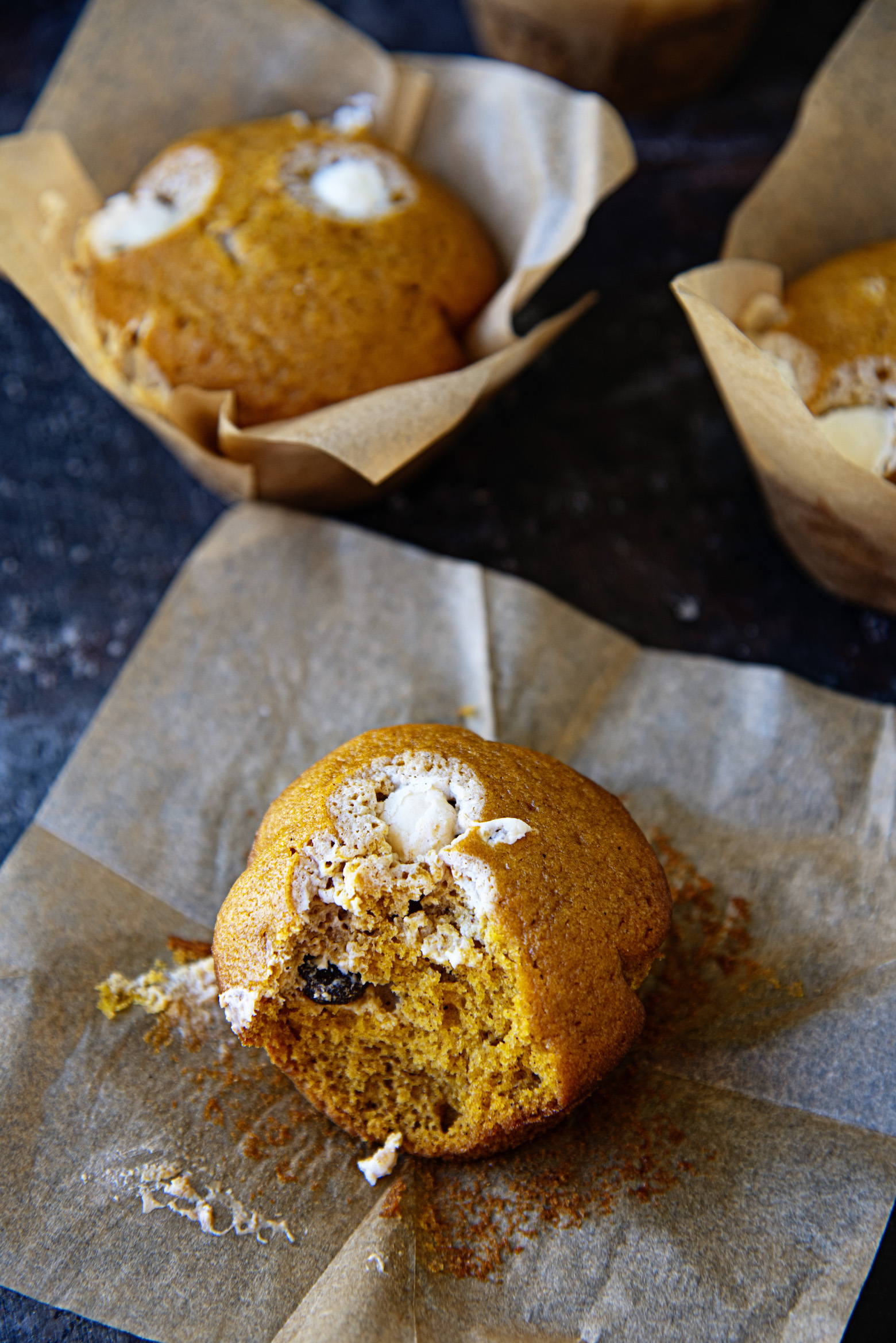 As you can see the yogurt kind of melts while baking.
More than chocolate does.
Which makes for kind of an ugly muffin but I liked the texture it added to the muffin actually.
If you are still dead set on disliking dehydrated wine drops then you can always just use white chocolate chips or yogurt chips instead.
And last but not least it's a great day to buy my cookbook.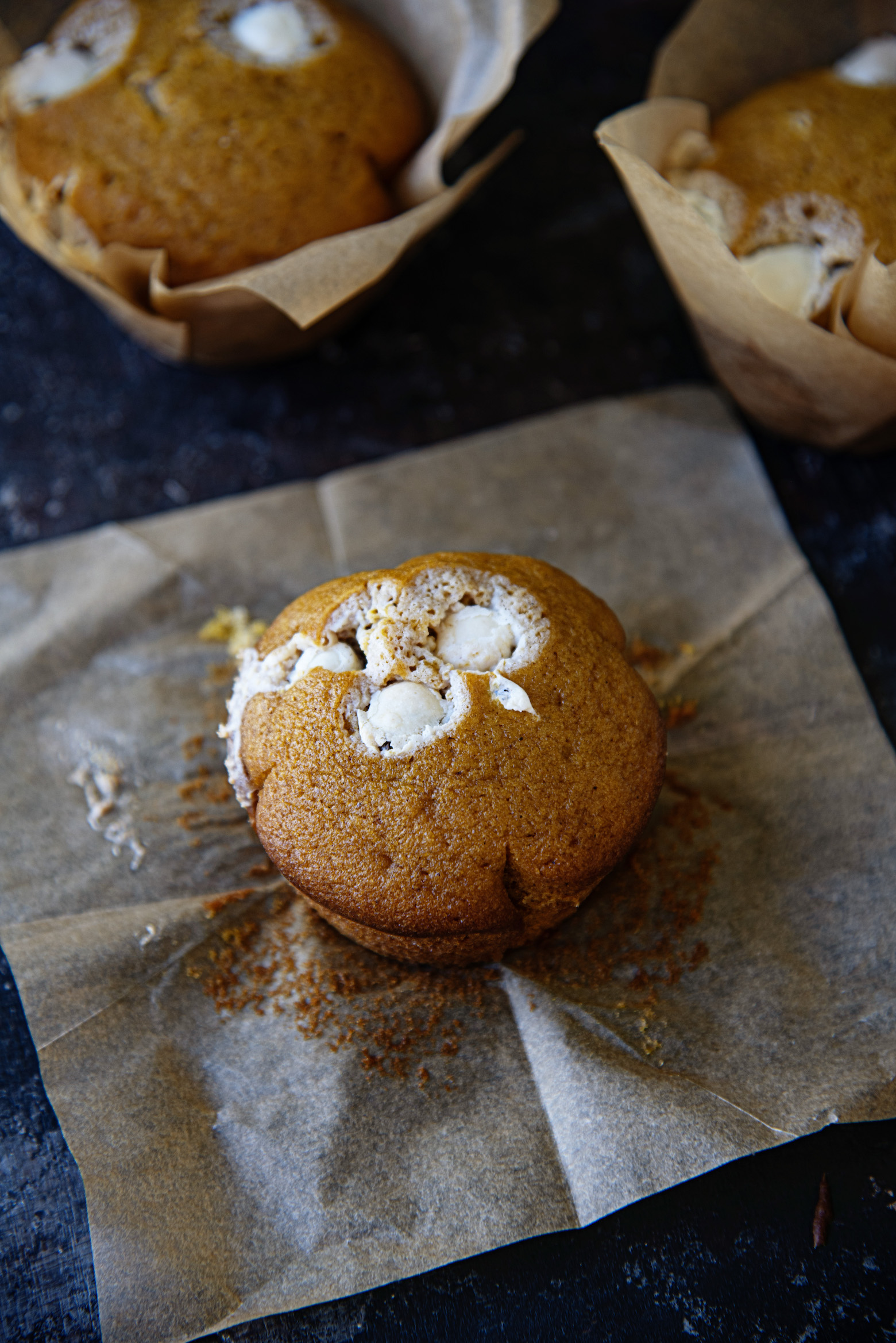 Want More Muffin Recipes?
Cider Glazed Apple Fritter Muffins
Orange Cranberry White Chocolate Walnut Muffins
Ingredients
1 2/3 cup all-purpose flour
1 cup granulated sugar
1 tsp ground cinnamon
1/2 tsp ground ginger
1/2 tsp ground cloves
1 tsp ground nutmeg
1 tsp baking soda
1/4 tsp baking powder
1/4 tsp salt
2 eggs
1 cup pumpkin
1 tsp. vanilla bean paste
4 oz unsalted butter, melted
2 cups yogurt covered raisins
Instructions
Preheat oven to 350F.
Using paper liners or baking spray prepare your muffin pan.
In a large bowl, mix the flour, sugar, spices, baking soda, baking powder and salt.
In another bowl, mix together the eggs, vanilla bean paste, pumpkin, and unsalted butter.
Add in the Yogurt Covered Raisins.
Combine the wet and dry ingredients and mix until the dry ingredients are moistened. Do not over mix.
5. Scoop batter into greased or paper cup lined muffin cups.
Bake for about 20-22 minutes or until puffed and springy to the touch.
Cool then remove from muffin pan.