These Pumpkin Spice Latte Russian Tea Cake Cookies have chopped pecans, espresso powder, and pumpkin pie spice bring a fall twist to classic cookie.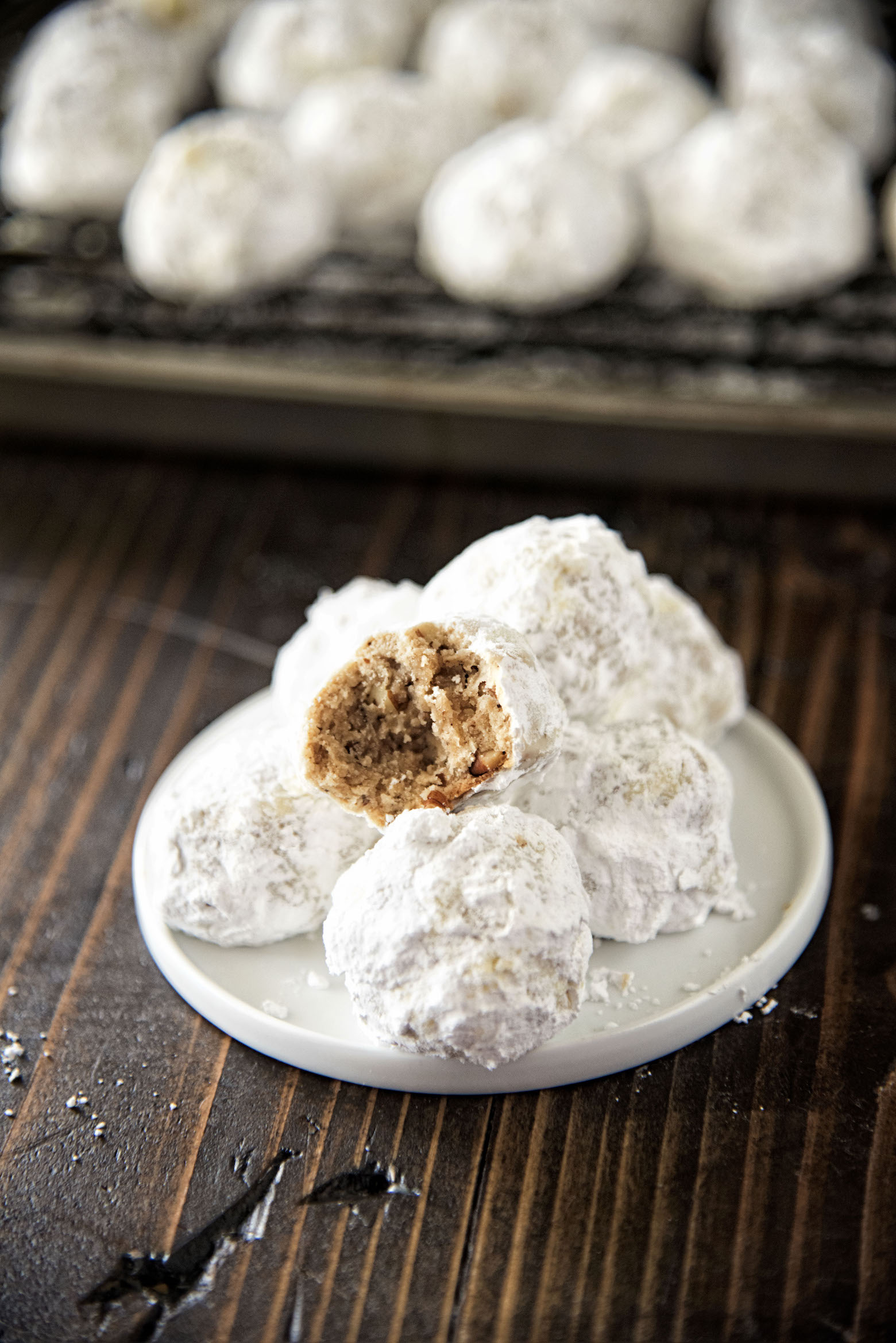 It's that time of year again.
The time of year when people get angry at other people for wanting pumpkin spice flavored foods.
I seriously cannot get over how many people get upset about this.
And post their anger over this.
It's all over my Facebook and Twitter.
Let the record show that if you are wasting time complaining about whether someone wants to bake with pumpkin or drink a pumpkin spice latte at the end of August instead of the beginning of September….your life is pretty amazing.
I've said it before and I'll say it again….if you don't want a pumpkin spice latte in August…don't order one.
Problem solved.
Pretty sure there are more pumpkin and fall lovers than haters out there.
How do I know?
Because my top searches for my blog and on Pinterest all show people are pinning and coming to fall and pumpkin recipes.
My most popular board right now on Pinterest is the Fall board.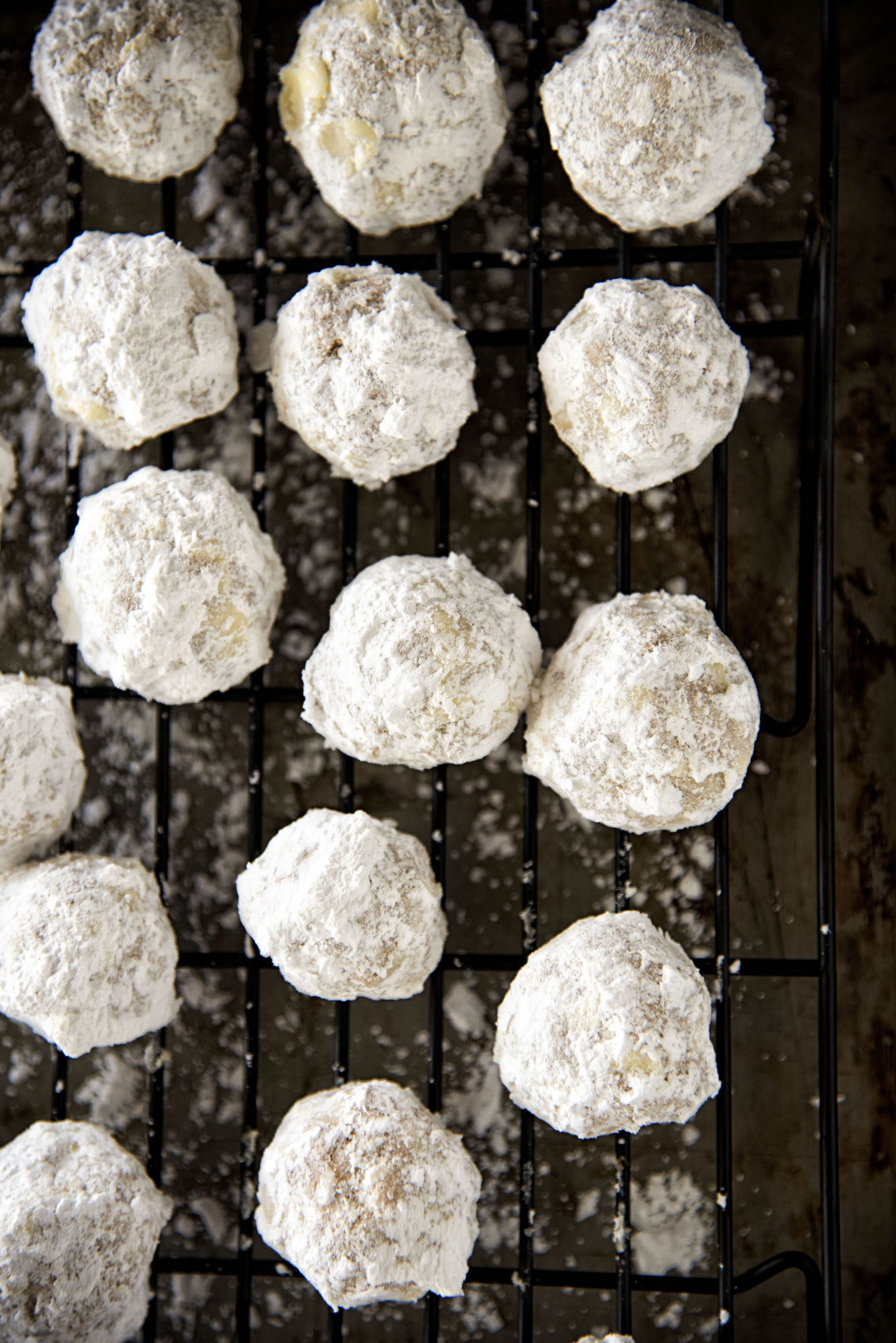 So I'm easing into the fall season and angering people with these Pumpkin Spice Latte Russian Tea Cake Cookies.
Just like the drink, these do not actually contain pumpkin…just the spices and extract.
I usually only make Russian Tea Cakes at holiday time or I should say my mom does.
Since my parents usually spend Christmas with us I don't make them because I know my mom will be bringing some.
Also, I don't make them because I eat them.
A lot of them.
They are one of those cookies I kind of can't stop eating.
I had thrown around the idea of adding spice to them a few times.
I was thinking Chai originally but when I saw all the people complaining this past week about pumpkin spice lattes I knew I needed to go that route. 😛
Rodelle's Pumpkin Spice Extract in used in this the recipe.
There are other companies that make it for much cheaper.
However, Rodelle's has pumpkin seed oil in theirs and I feel it makes a difference.
If you can't find it or don't want to spend the money you can just add an extra teaspoon of pumpkin pie spice and omit the extract.
Just like regular Russian Tea Cake Cookies the downfall of these cookies other than tasting awesome is you can't get away with sneaking one since the powdered sugar on your shirt will give you away. 😀
Last but not least…it's a great time to order my cookbook. 😀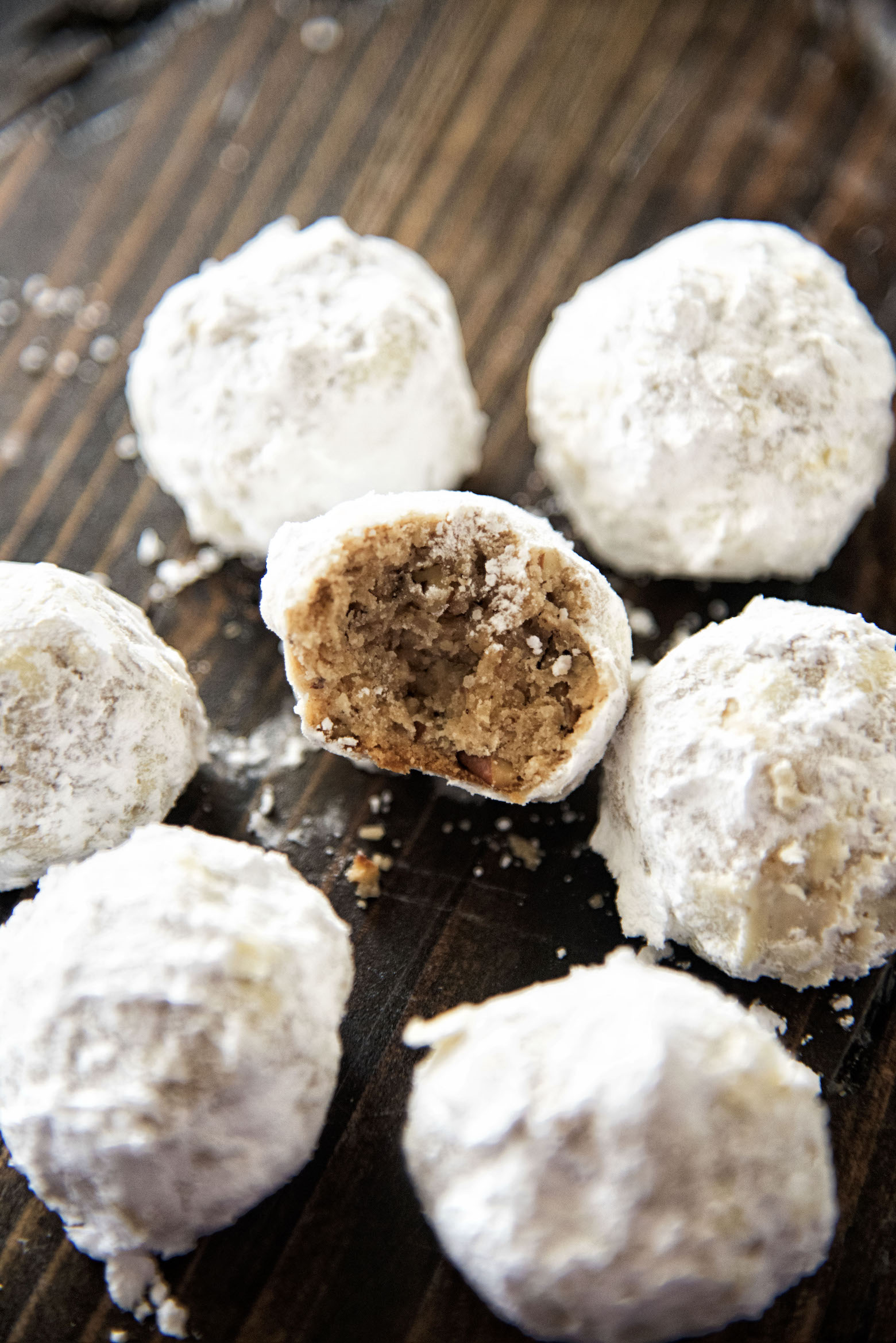 Want More Pumpkin Spice Recipes?
Mini Pumpkin Toffee Bundt Cake
Salted Caramel Frosted Pumpkin Cupcakes
Chocolate Cinnamon Frosted Pumpkin Cupcakes
Ingredients
1 cup unsalted butter, at room temperature
1/2 powdered sugar
2 1/4 cups all-purpose flour
1/2 tsp. vanilla extract
1 tsp. Pumpkin spice extract
1/2 tsp. pumkin pie spice
1 tsp. Espresso powder
3/4 cup pecans, finely chopped
1/4 tsp. Salt
Powdered Sugar for rolling (about a cup and a half)
Instructions
Heat oven to 400 degrees F.
Using a stand mixer with a paddle attachment cream together the butter, 1/2 cup powdered sugar, vanilla, pumpkin pie spice, and espresso powder in large bowl.
Stir in flour and salt.
Stir in nuts.
Shape dough into 1-inch balls.
Place about 2 inches apart on ungreased cookie sheet.
Bake 8 to 9 minutes or until set but not brown.
Immediately remove from cookie sheet; roll in powdered sugar.
Cool completely on wire rack.
Roll in powdered sugar again.