These savory Pesto Cheese Pinwheel Rolls are filled with pesto sauce, Parmesan cheese, feta cheese, and Fontina cheeses for an extra special roll.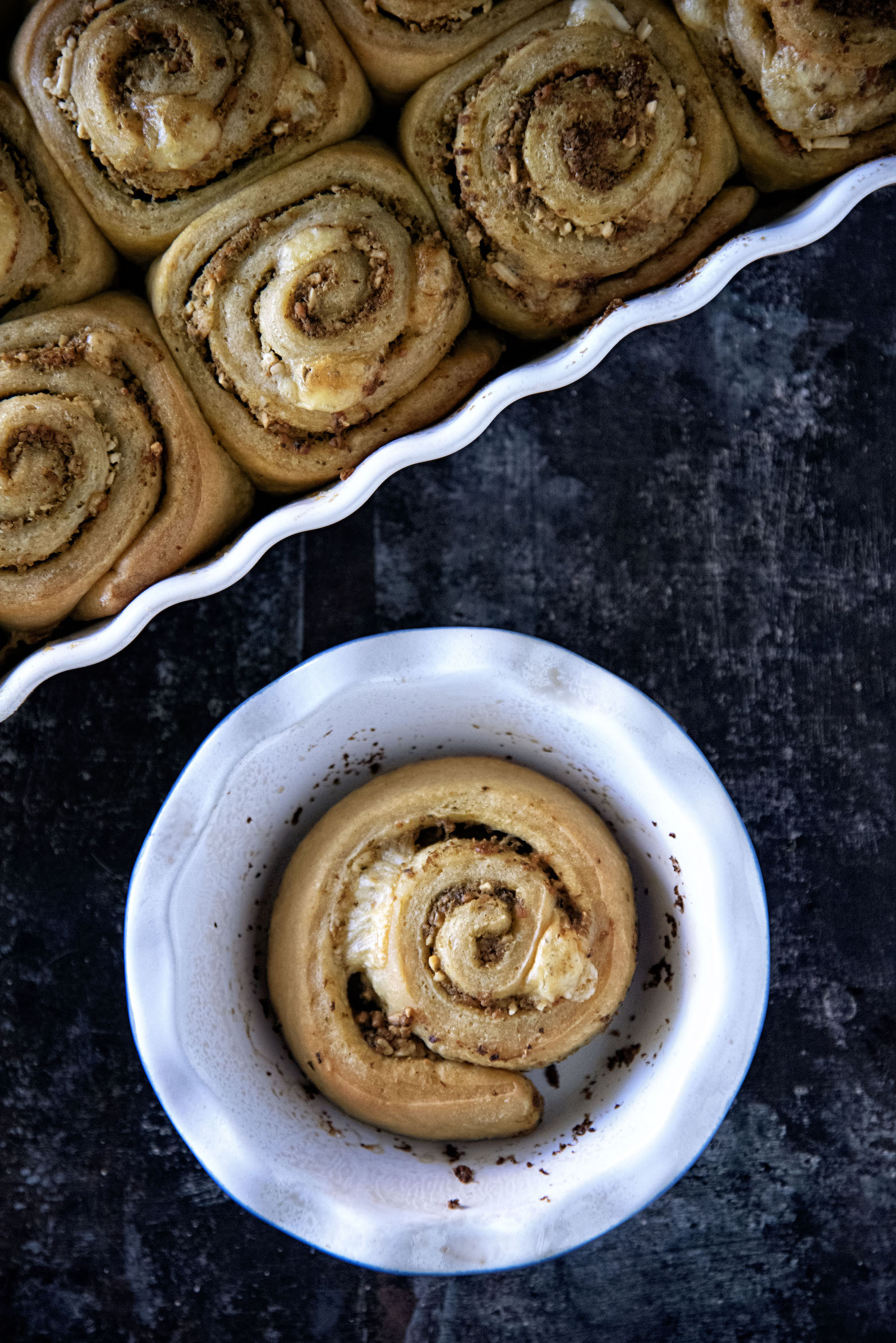 Being married to a food blogger can be hard.
We tend to be baking and cooking things all the time and you can't eat.
Let me rephrase that.
You can eat it just as long as it's already been photographed. 🙂
Which around here often doesn't happen until the next day.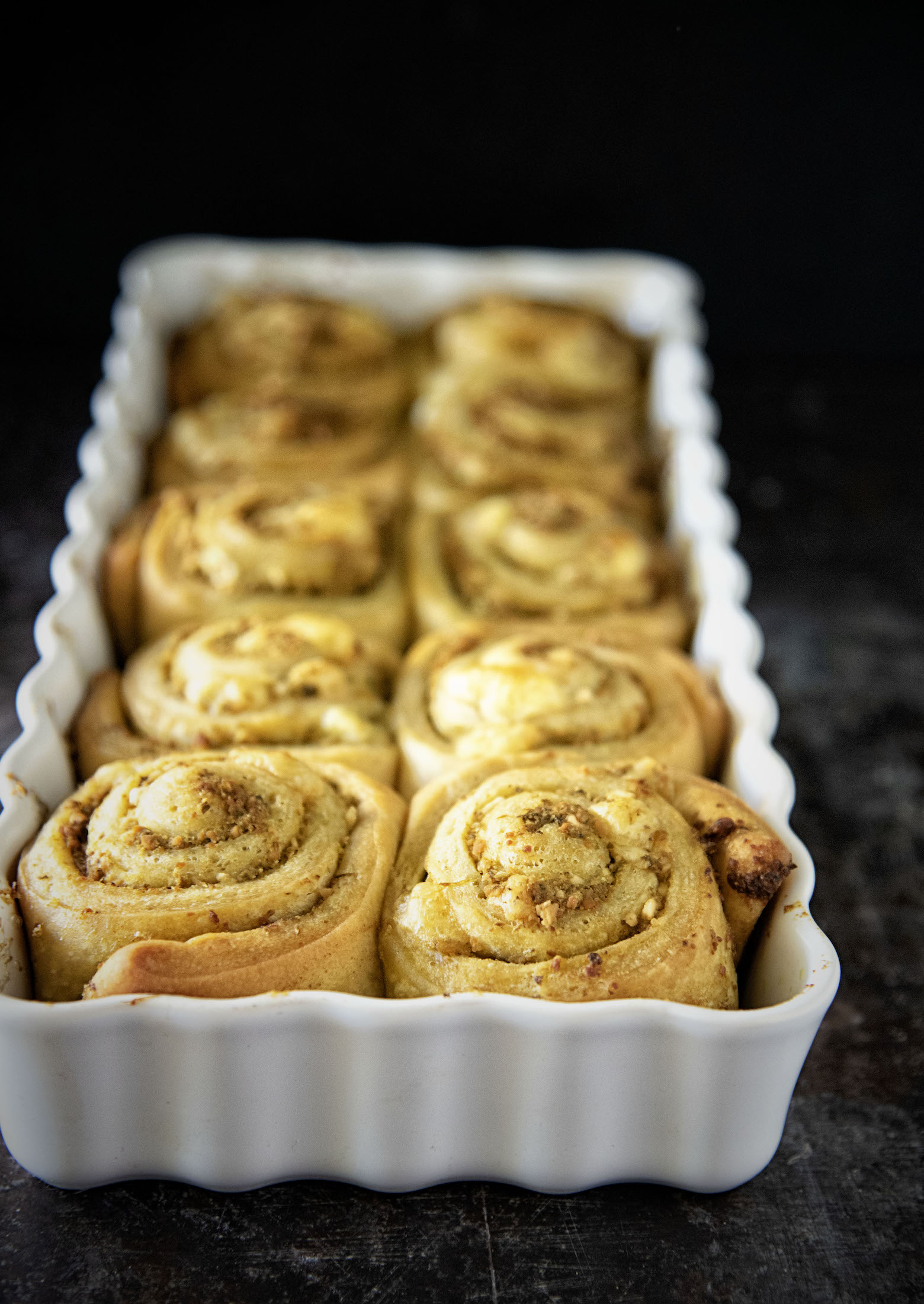 Often if I bake mini loaves or cookies then he gets some.
But bread and things like cinnamon rolls are hands off.
Which if you have ever smelled those baking and then NOT get the chance to eat them you know that is cruel.
So I started making what I call the Husband roll.
When I make bread or rolls I make sure to take a small amount of dough off to the side and bake it separately.
As you can see that I did with these Pesto Cheese Pinwheel Rolls.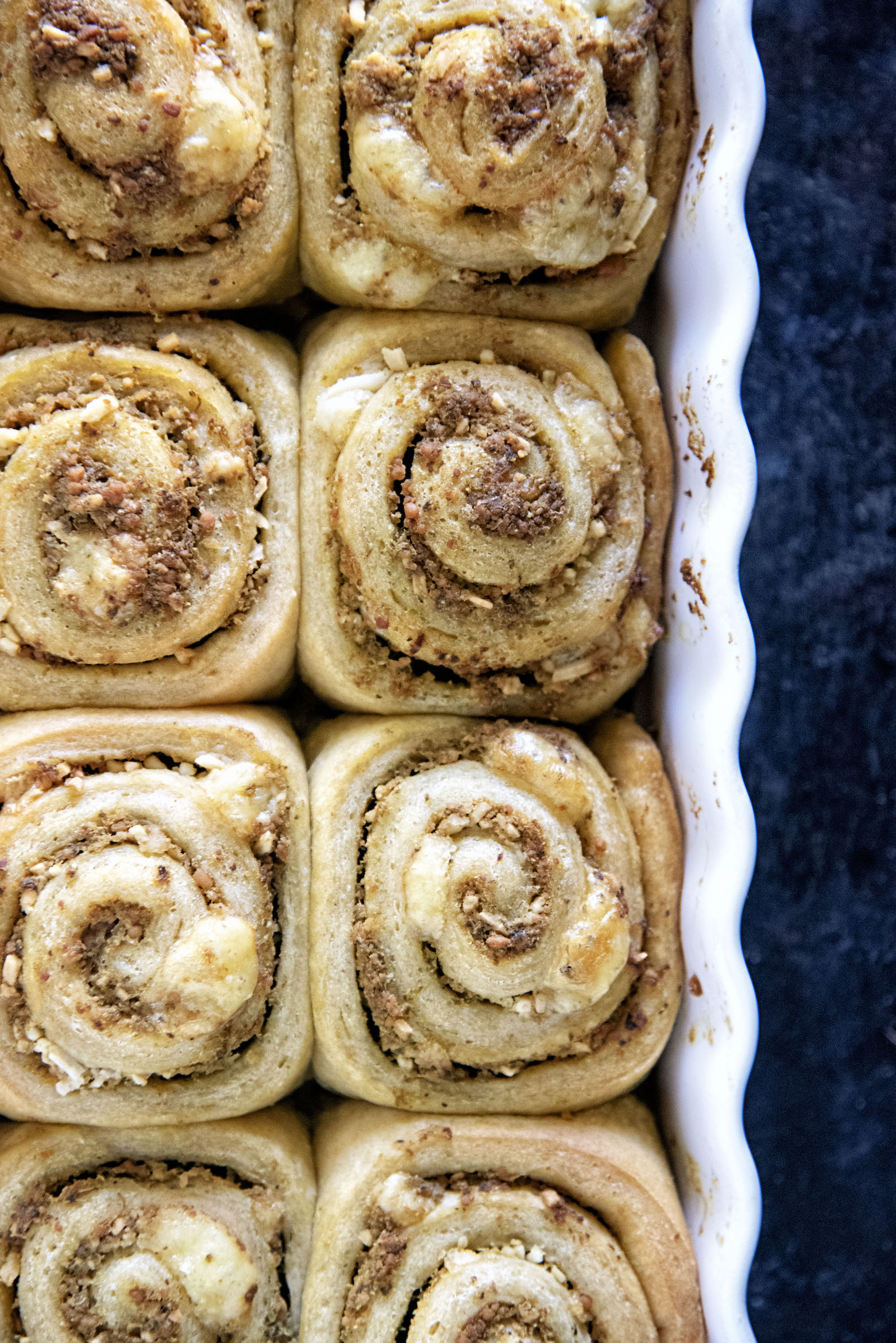 Just like many of my recipes this one is inspired by me needing to use up something before it expires.
We had bought a big jar of pesto at Costco and had already used it twice in pasta and just didn't want pasta again.
I'll be like Ina Garten and tell you that fresh pesto is best but store bought is fine. 🙂
I used store bought. 😛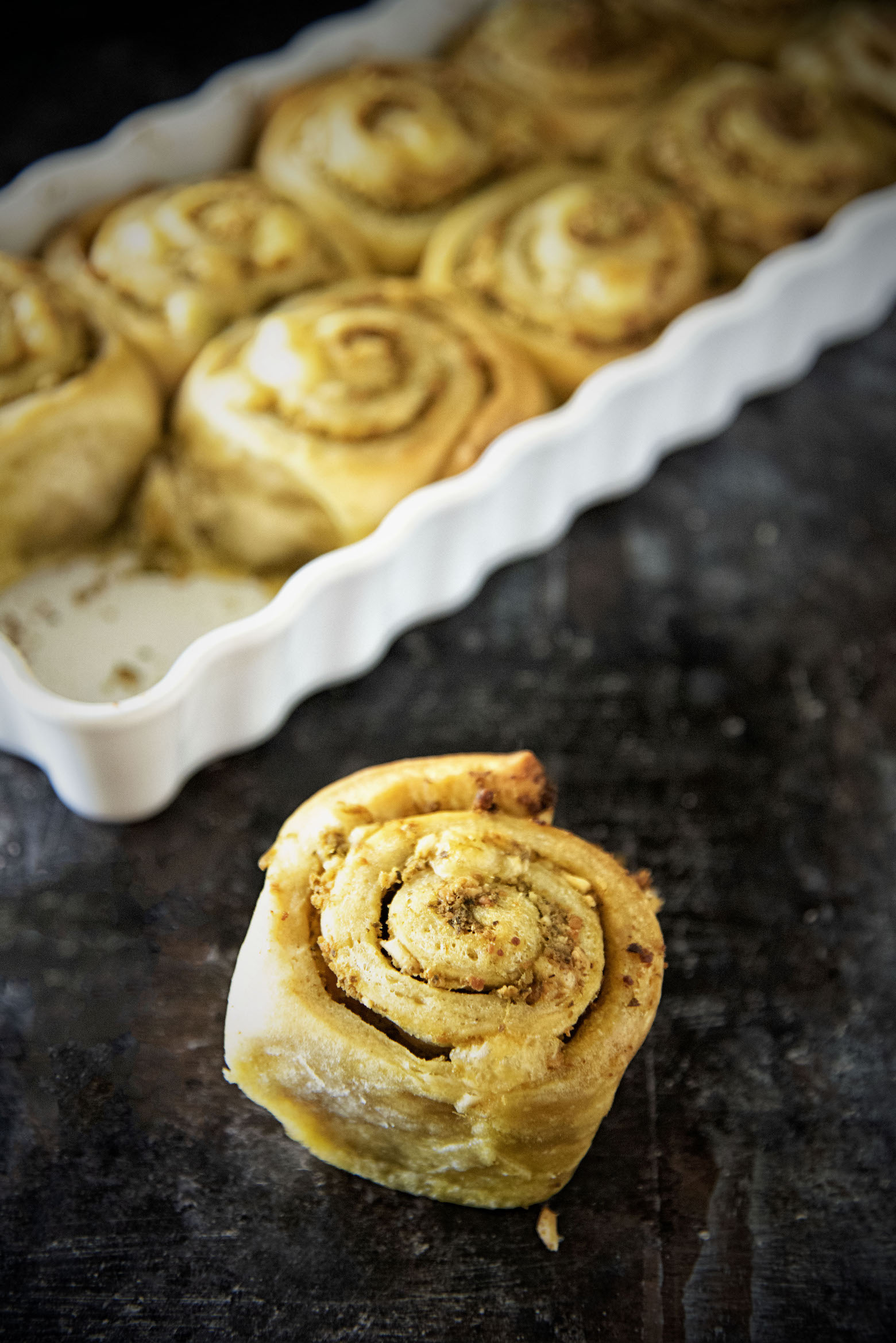 Do I have to use the Instant Sourdough?
I did end up using Platinum Instant Sourdough (not a paid post) to add a little more something to the dough.
You don't have to use the instant sourdough if you can't find it.
A plain packet of active dry yeast is fine.
If you do use the Instant Sourdough know that the package (I included it in one of the photos) is much larger than the regular yeast packet.
That is just because of the added dried sourdough.
Don't go using only half the packet or something because you think it's too much yeast.
The yeast is the same amount in the packet and if you don't use all of it then the recipe doesn't work.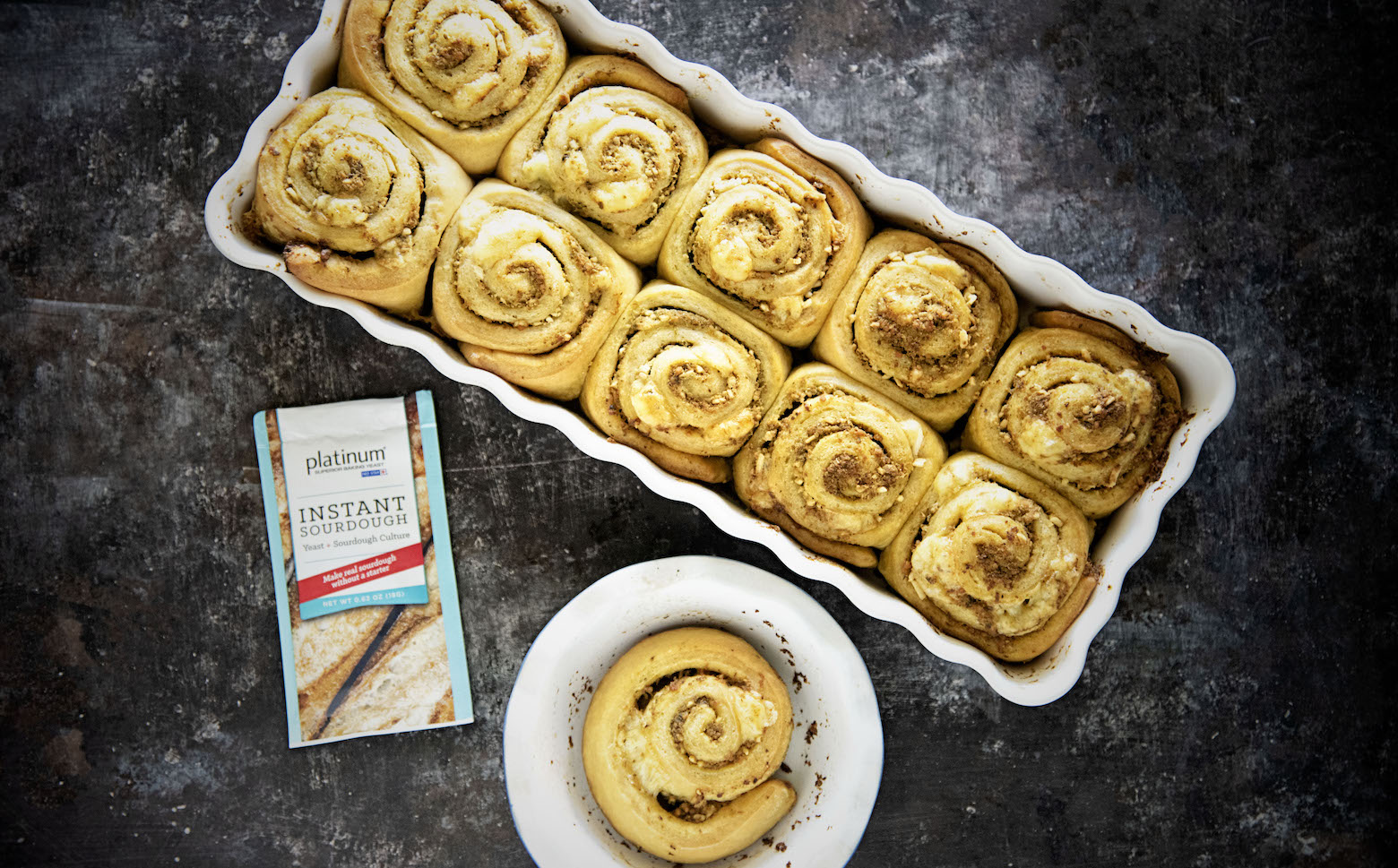 I like these because they can be an accompaniment to a meal or in my husband and I's case an actual meal.
Well, more like an in between meals meal.
But we cracked open some marinara sauce and dove right in.
Just like eating bread sticks but way better.
They also are great with soup such as Italian minestrone soup.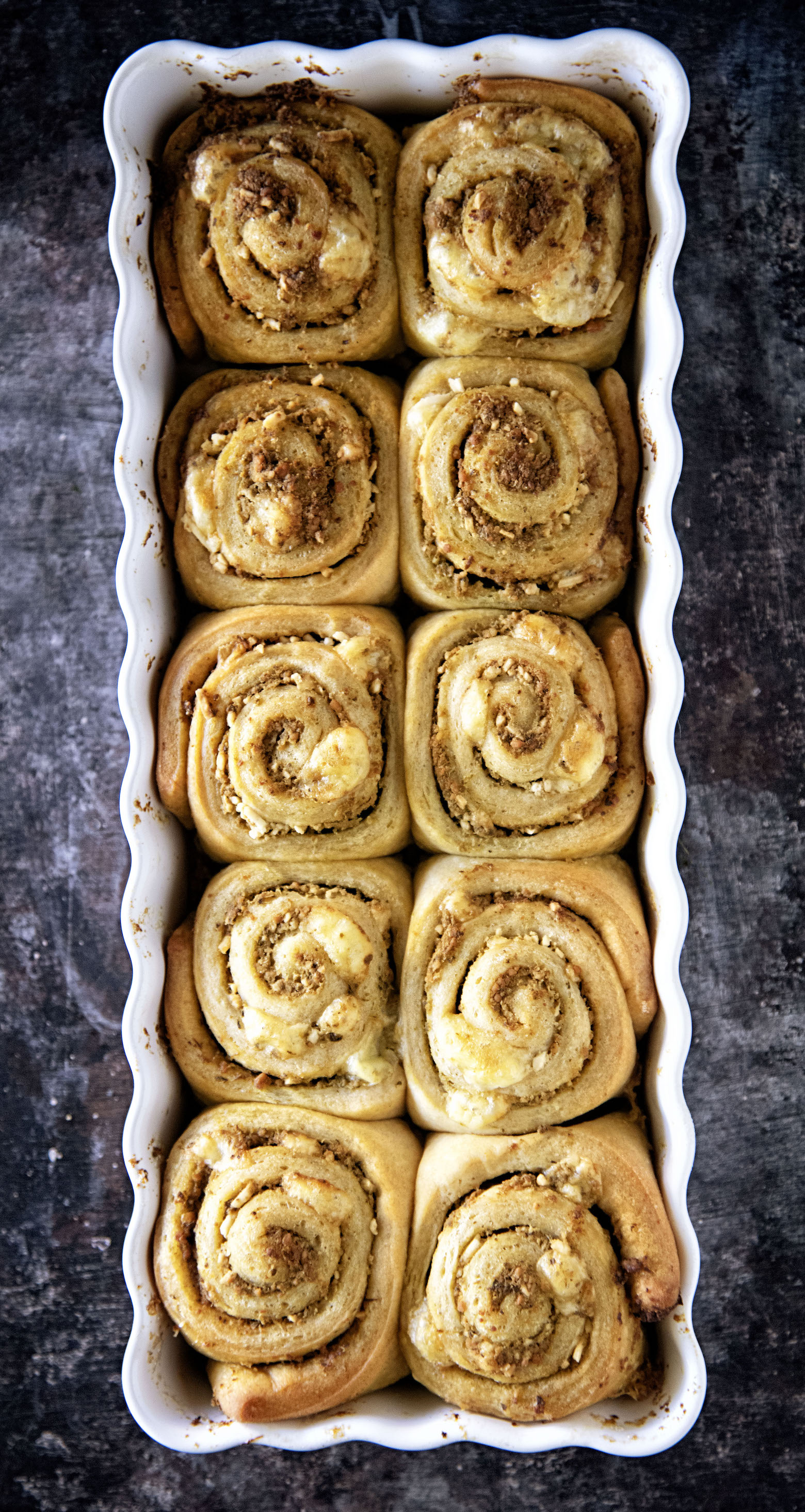 No matter how you choose to eat them you will definitely want to make them.
And if you are a food blogger be sure to make your husband or wife their own side roll.
P.S. It's a great day to buy my cookbook Holy Sweet!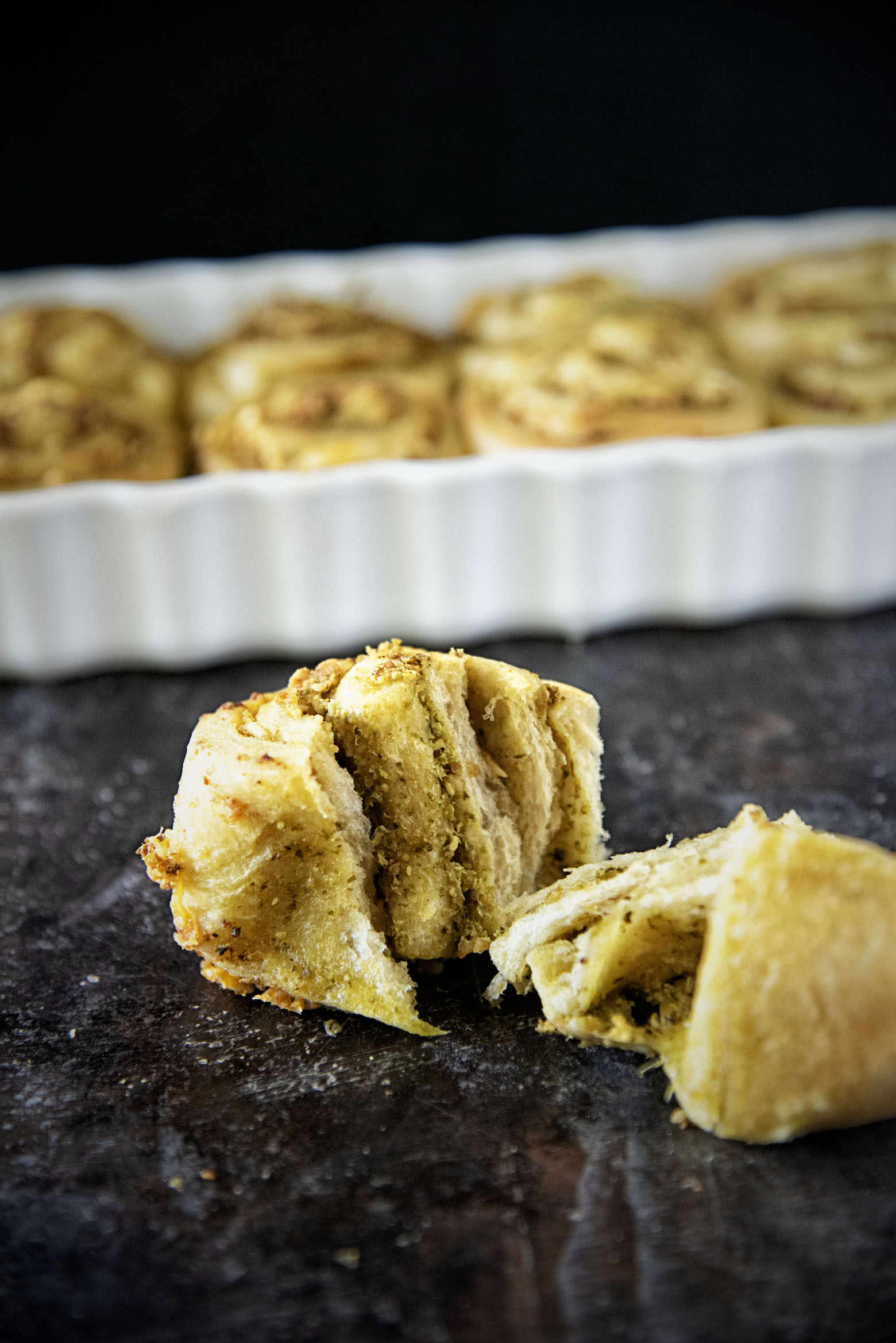 Want More Recipes Using Yeast?
Ingredients
1 cup lukewarm whole milk (about 90F)
1 packed Red Star Yeast Platinum Instant Sourdough Yeast OR 2¼ teaspoons (1/4-ounce packet) active dry yeast
4½ cups all-purpose flour
1 TBSP granulated sugar
1/2 tsp. salt
2 large eggs
⅓ cup unsalted butter, diced
Filling:
1/2 cup pesto (homemade or store bought)
¼ cup shredded or grated Parmesan cheese
1/4 cup feta cheese
1/2 cup Fontina cheese, diced small
Instructions
In a small bowl, combine the warm milk, yeast and about a teaspoon of the sugar.
Set aside in a warm spot and let sit until foamy and frothy, about 10 minutes.
In the bowl of a stand mixer, fitted with the dough hook, combine the flour, milk mixture, sugar, salt, eggs and butter and mix on medium until it comes together. You can mix all of this by hand in a large bowl if that's your thing.
Knead the dough on high for about 8 to 10 minutes, until smooth and pulls away from the sides of the bowl.
Transfer the dough to a well-oiled bowl and cover with plastic wrap.
Let rest in a warm spot until doubled in size, about 1½ to 3 hours.
Punch dough down and then transfer the dough to a lightly floured work surface.
Roll out into a large rectangle about ¼-inch thick.
Spread evenly with the pesto, and sprinkle the Parmesan, feta, and Fontina cheese as evenly as you can.
Roll into a tight long (like you would cinnamon rolls), length wise, and then cut into 12 even pieces.
Place on a well greased 9 by 13-inch baking pan.
Cover loosely with plastic wrap and allow to rest in a warm spot until doubled in size, about 1 hour.
Preheat oven to 350F.
Bake the rolls until puffed and golden brown, about 30 to 35 minutes.
Remove from the oven and let cool slightly.
You can eat these warm or cold. But slightly warm is my favorite.