This Peach Pecan Spice Quick Bread is filled with fresh peaches, pecans, and warm spices made to appreciate the summer fruit while wanting some fall flavor.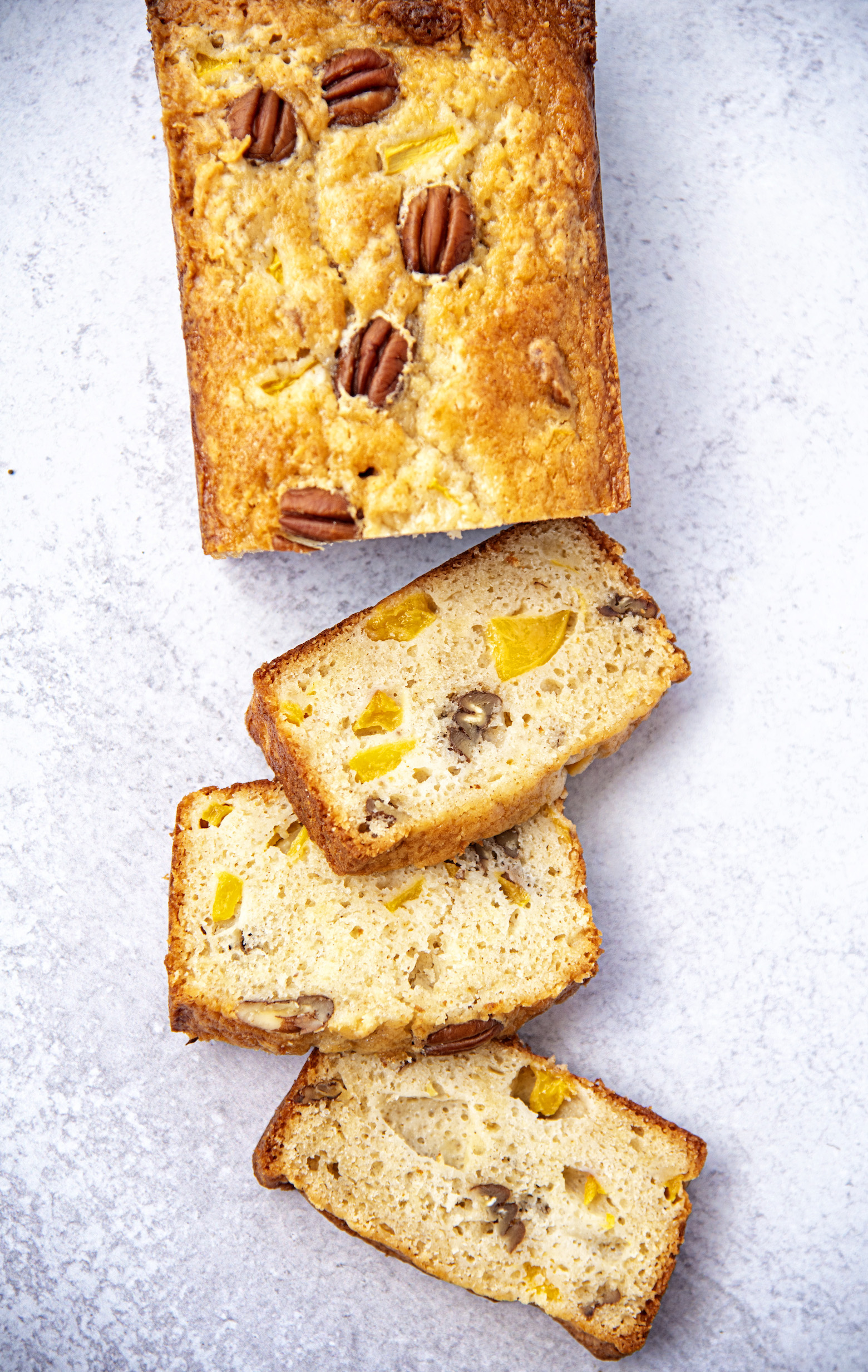 As you read through the ingredients in this bread you will see that I use gingerbread spice.
Which will probably seem odd.
It's clearly not holiday time.
Or is it?
You can never tell with 2020. 😛
It's not, it's July…you still have a little time.
But last year Pumpkin Spice Latte came out on August 27th which is just a month away now.
So fight it all you want but fall and all it's flavors are coming!
Which is my bright spot of 2020.
At least my favorite fall activities are outside and therefore probably won't get cancelled.
Probably.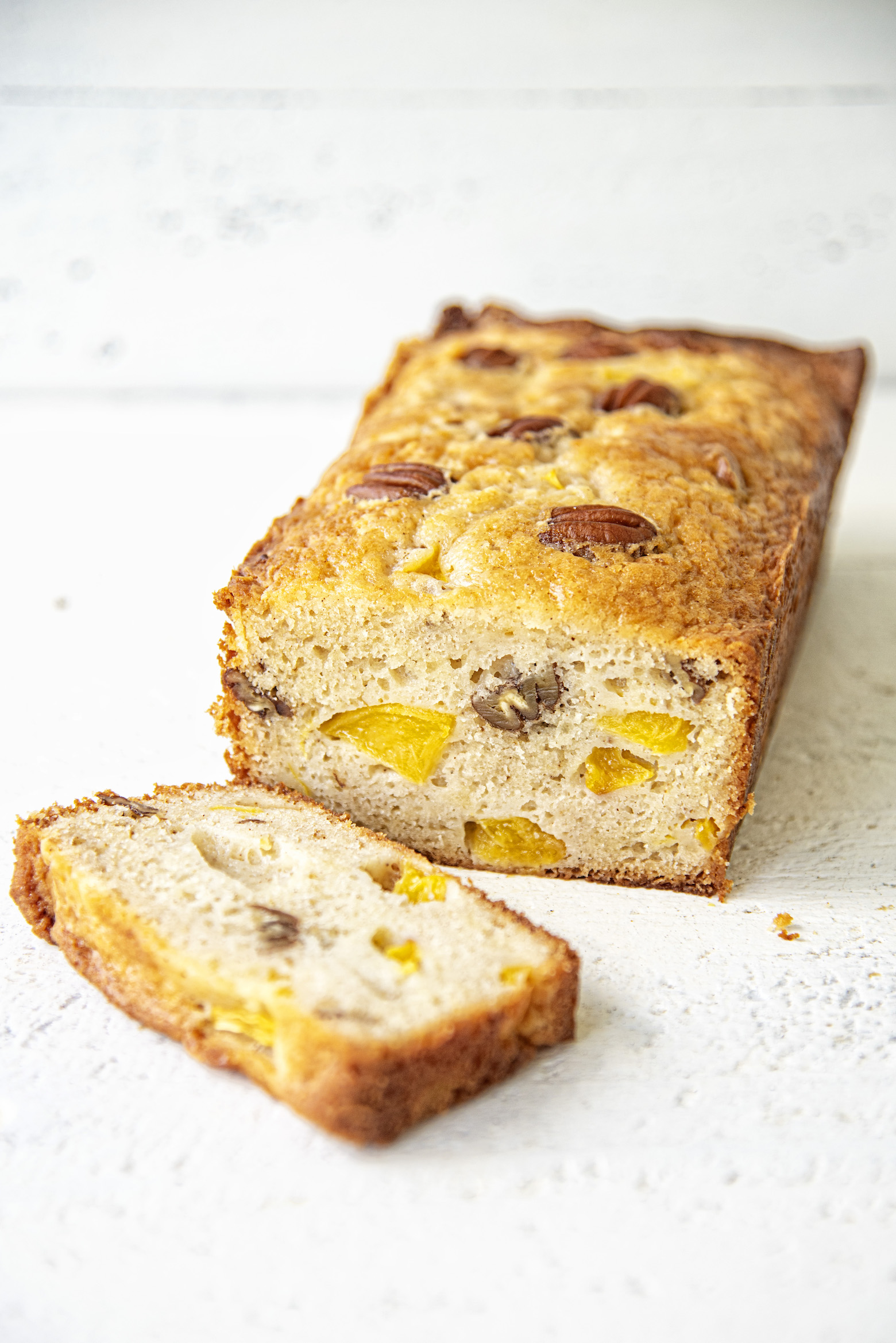 While I can't wait for fall we are smack dab in the middle of peak peach season.
Which means good juicy peaches.
I know you can technically get peaches year round.
But now is about the only time they actually taste like a peach.
If I'm baking with peaches you can pretty much assume I'm throwing pecans in there as well.
This Peach Pecan Spice Quick Bread is an example of that.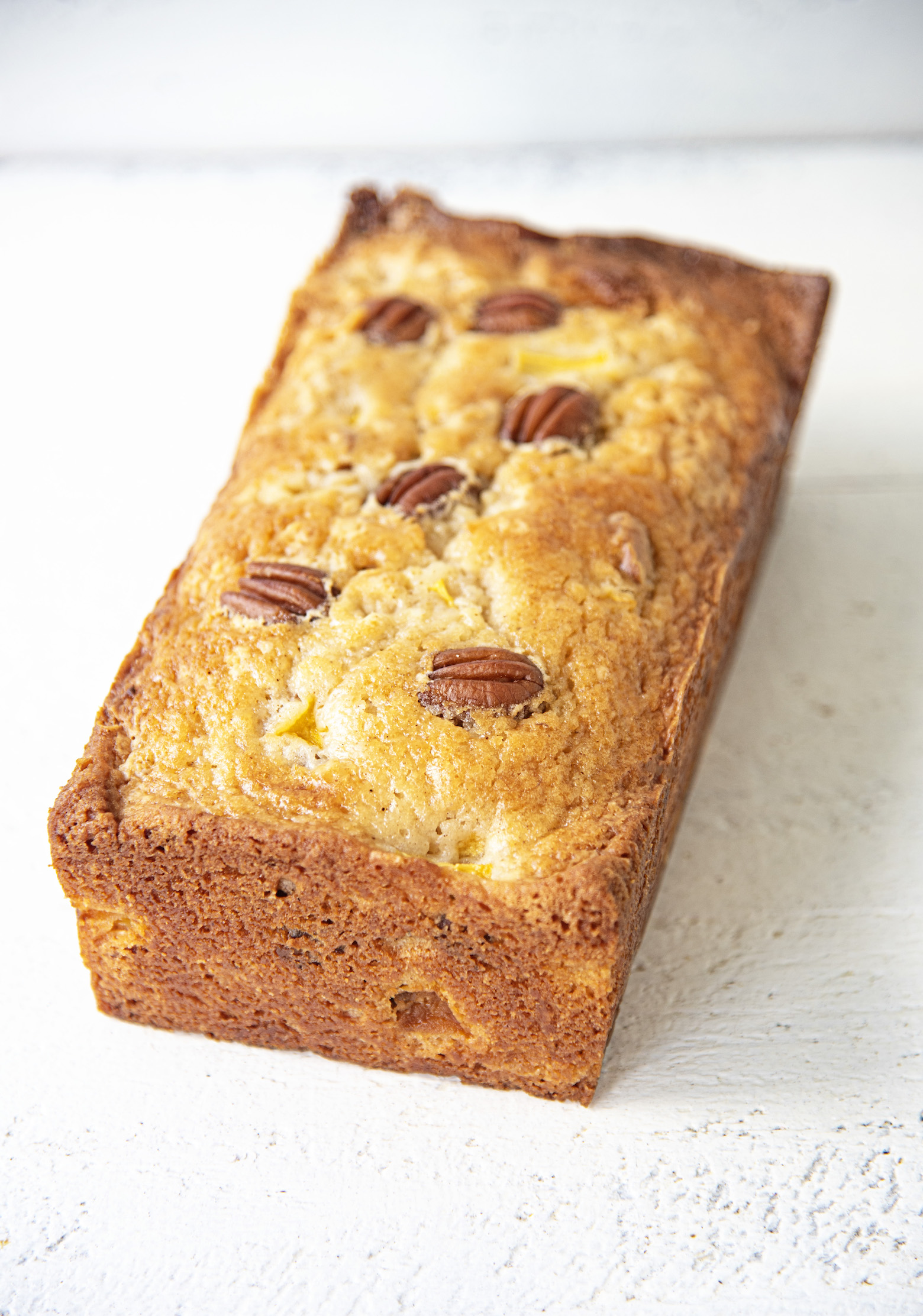 The idea to use the gingerbread spice came about because I was watching spice week on The Great British Bake Off while baking this bread.
I love ginger and peaches together and just the idea of having a little smell of gingerbread in the house made me smile.
There isn't a ton in here but I think it adds something to the bread.
If you don't have gingerbread spice you can use a spice of your choosing or make your own.
And as always it's a great day to order my cookbook.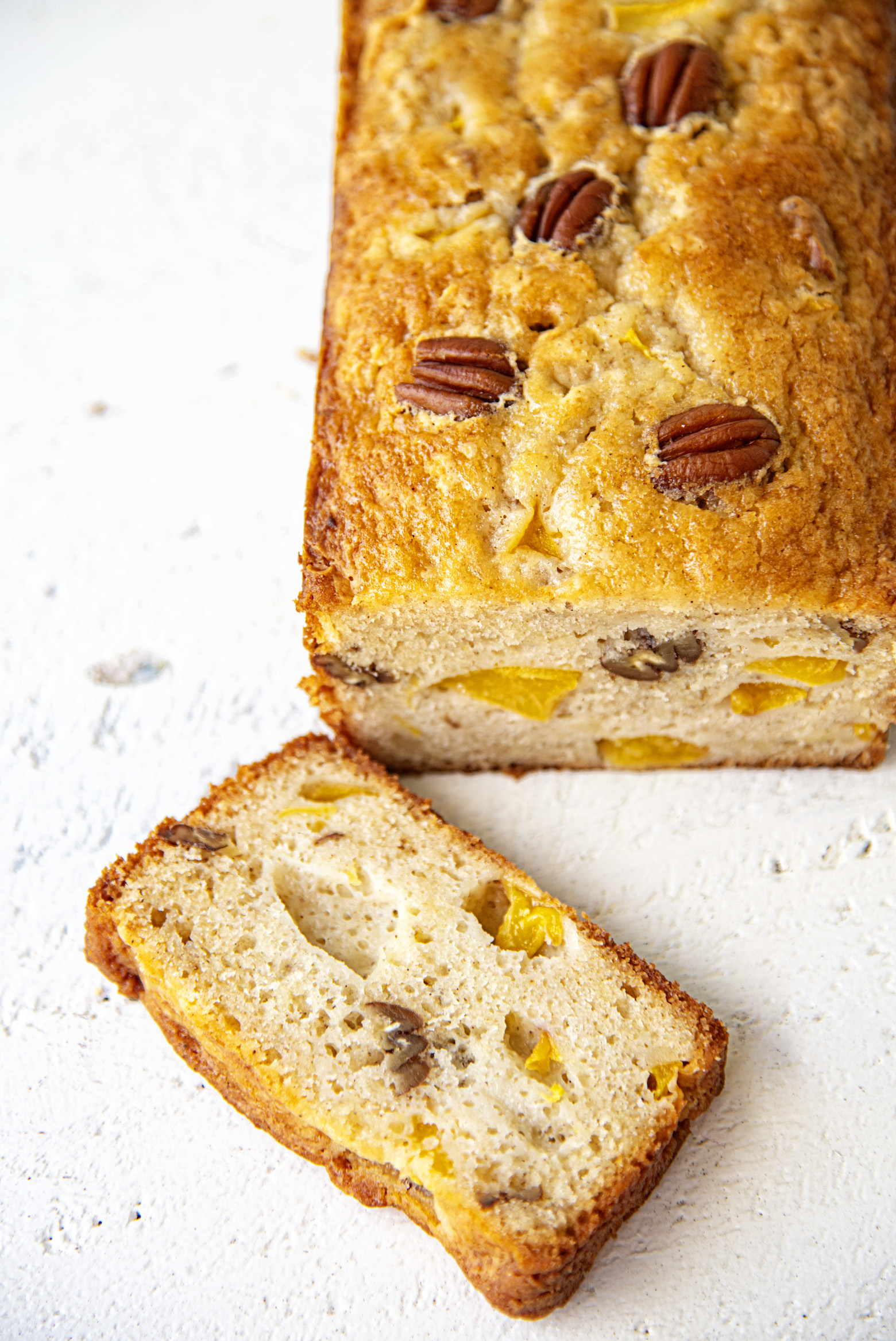 Want More Quick Bread Recipes?
Salted Caramel Apple Fritter Bread
Chocolate Peanut Caramel Quick Bread
Mini Caramel Glazed Honey Crisp Apple Bread
Ingredients
2 cups granulated sugar
1½ cups sour cream or Greek yogurt, at room temperature
1 cup vegetable oil
4 large eggs, at room temperature
1½ tsp vanilla extract
3 cups all-purpose flour
4 tsp baking powder
1½ tsp salt
1 cup chopped peeled peaches
1 cup chopped pecans
Instructions
Preheat oven to 325°F.
Grease 2 (8×4-inch) loaf pans with baking spray.
In a large bowl, beat sugar, sour cream, oil, eggs, and vanilla at medium speed with a hand mixer until well combined.
Add flour, baking powder, salt, and gingerbread spice stirring just until moistened.
Fold in stone peaches and pecans.
Divide batter between prepared pans.
Bake for 30 minutes.
Loosely cover with foil, and bake until a wooden pick inserted in center comes out clean, 45 to 50 minutes more.
Let cool in pans for 10 minutes.
Remove from pans, and let cool completely on a wire rack.
Notes
Adapted from Bake From Scratch