Orange Sherbet Cupcakes: Light and fluffy white cupcakes with a hint of orange sherbet frosted with an Orange Sherbet Swiss Meringue Buttercream to give you a fun summer treat.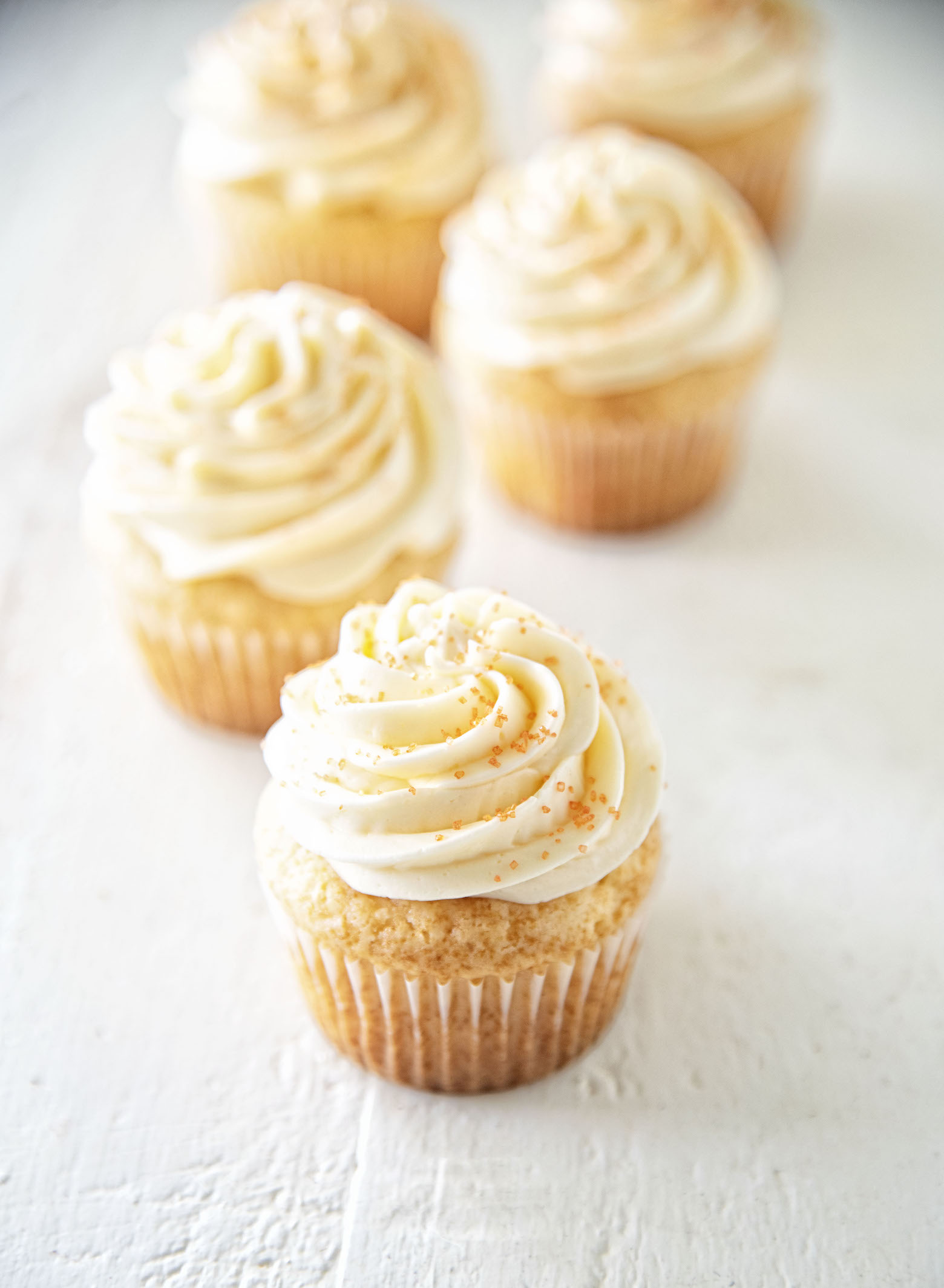 Tomorrow is a special day around these parts.
This blog of mine turns 14.
Yes, 14.
I have thousands of recipes which to this day I'm still rather amazed I can find new stuff to come up with. 😀
14 years ago I sat in front of a blank screen trying to figure out what blog theme on WordPress to choose.
Back then there were two for food.
A watermelon and a cup of coffee.
Living in Seattle I felt the coffee cup was too obvious so I went with the watermelon.
To this day, if I do a web redesign you can always find a watermelon somewhere in the design (it's in the logo this time around).
I've come a long way from lovely photos like this: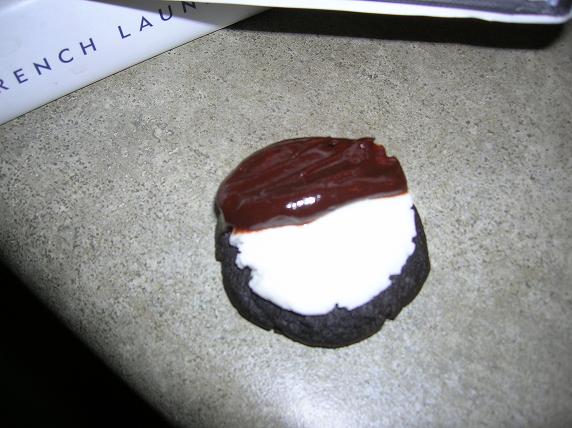 Which that was a Faux-Reo by the way. 🙂
The good news is the recipes have always been good even when the photos were not. 😛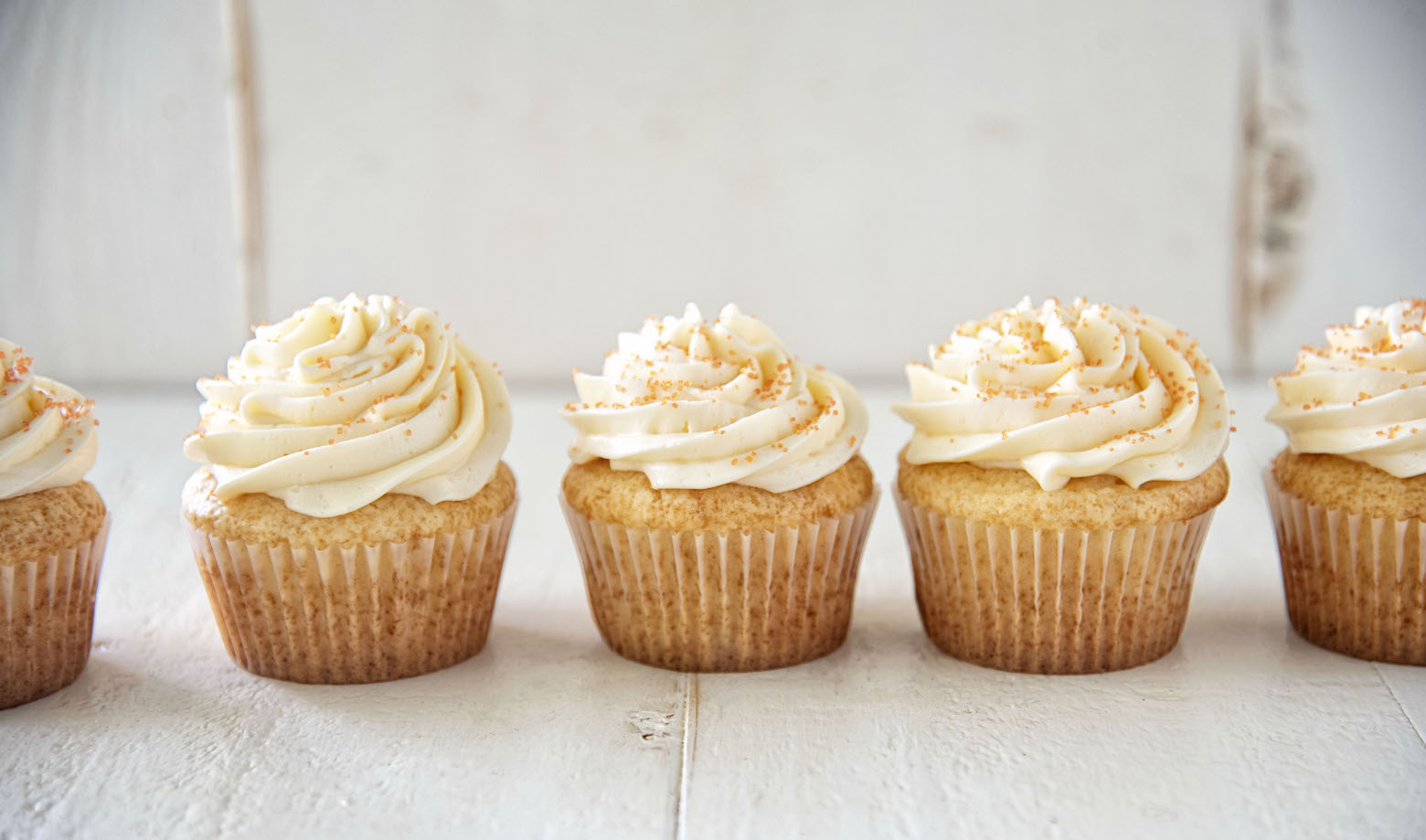 It was started not only to share my love of food but to find my people.
Amazingly some of those people still follow me to this day (give a shout out in the comments if you are a long time reader).
I had just moved to Seattle from Phoenix and other than my now ex-husband, I didn't know a soul.
It was my social outlet and a creative outlet.
Back in those days there were not too many of us which nowadays is pretty hard to imagine.
Almost everyone seems to have a food blog these days.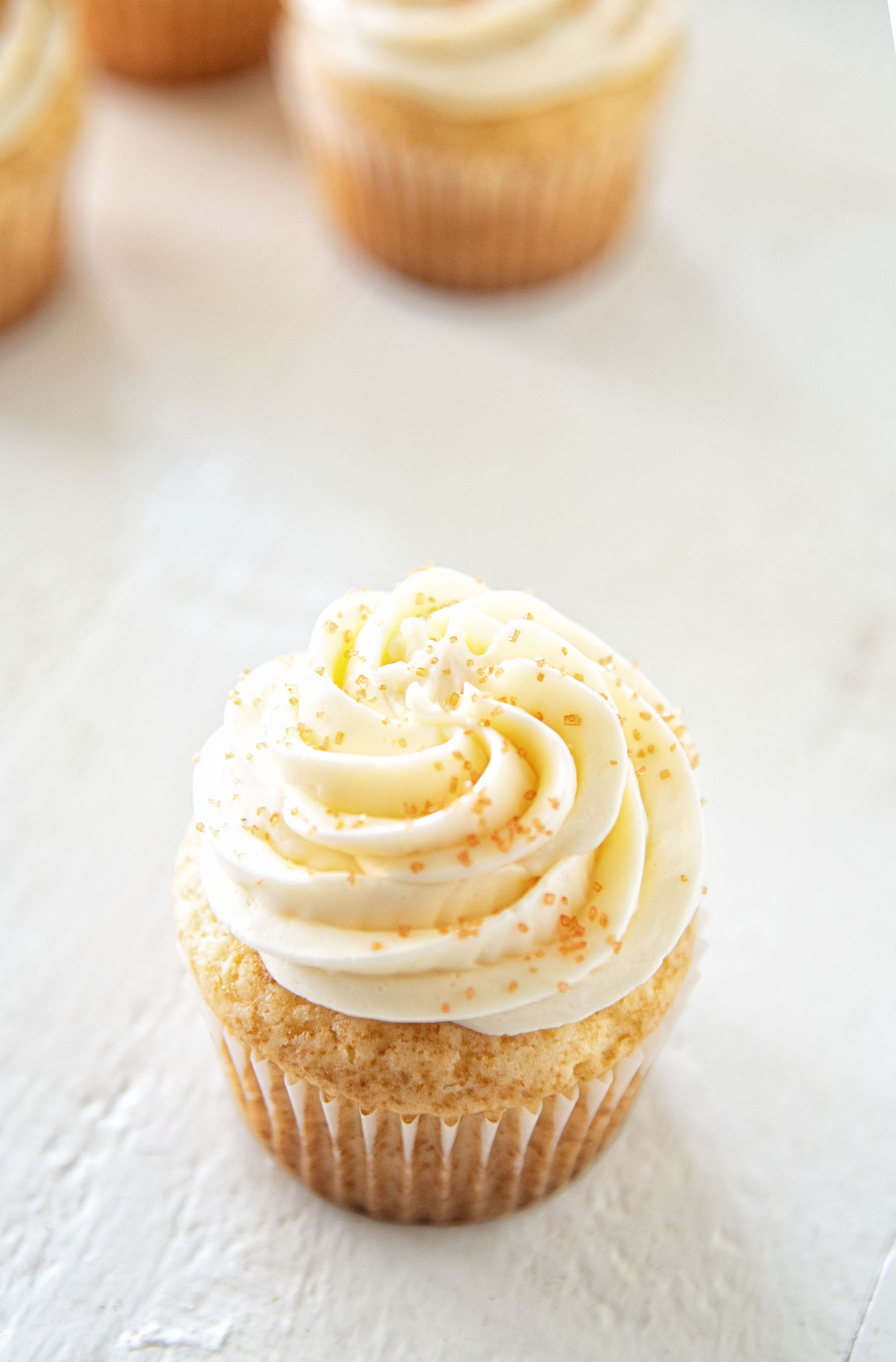 If it were more of a community I would be beyond elated that there are so many food blogs.
But sadly, it has kind of moved away from community and more to competition.
It's become a bizarre world of Facebook groups, which in high school you would have called cliques, that you can only be a part of if you know them and if you have the same about of followers on FB.
Then they go around sharing only from those share groups.
Me, I just share recipes I like.
There are still certain blogs I love to read.
Nutmeg Nanny (who started her blog because of mine).
Pass the Sushi (who also started her blog because of mine)
There are certainly many more that I read but honestly my mind is drawing a blank. 🙂
But if you aren't following those blogs you should check them out.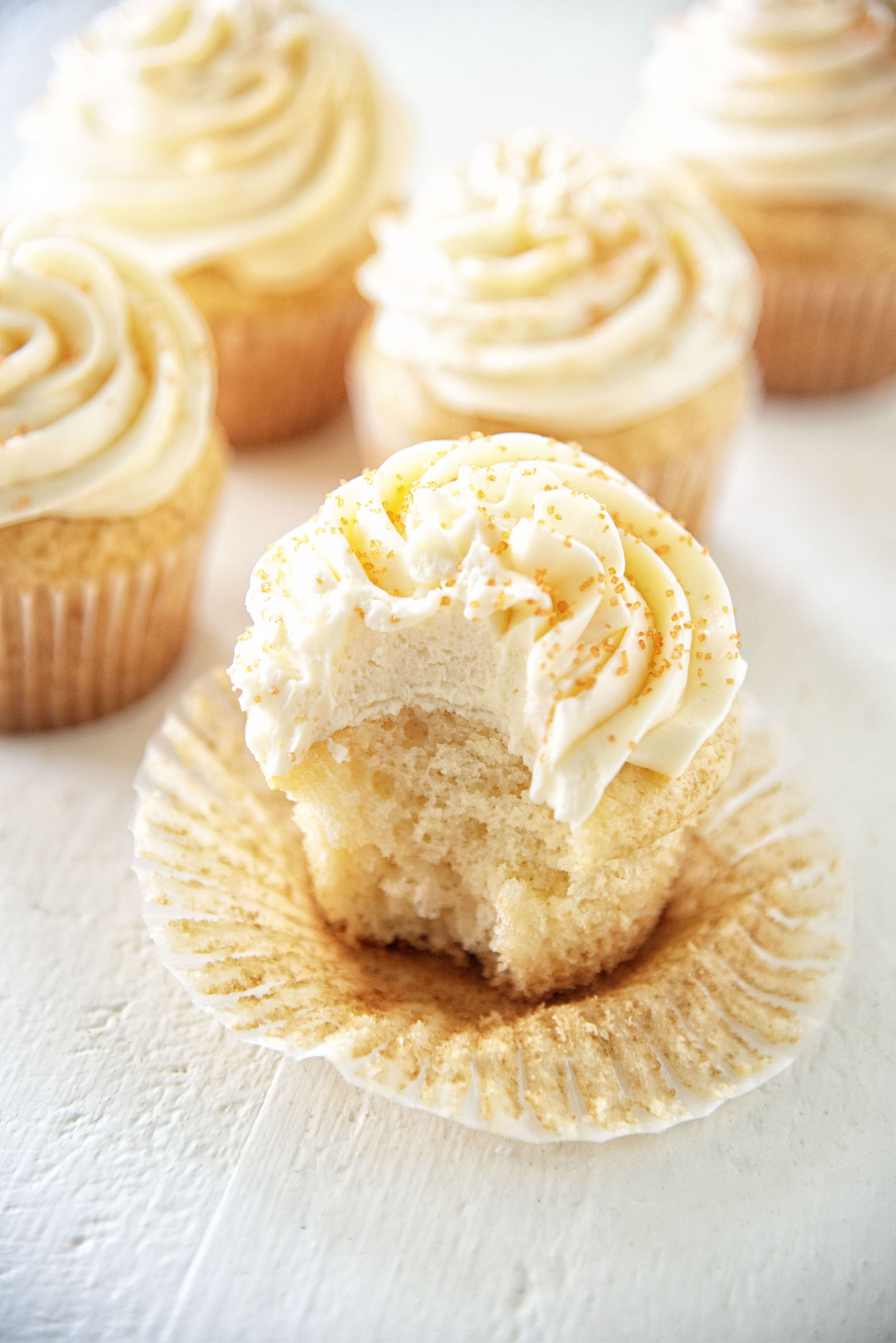 I'm never really sure what to make for a blog anniversary.
So I decided just to stick to what I would put up if it were just a regular blog week.
After my obsession with all things strawberry lemonade I've moved on to orange sherbet.
So I just chose to go with a white based cupcake and add a little orange sherbet in there.
And of course, I had to use my favorite frosting…Swiss Meringue Buttercream.
So happy anniversary or birthday (there is some debate on what to call it) to my little blog.
You have been so many things to me at different times in my life.
I've made connections with people that turned into friendships.
Made a ton of recipes that helped out the sugar, butter, and heavy cream industry big time. 😀
How long will I keep blogging?
Who knows?
I just know I don't intend to stop anytime soon.
P.S. It's a great day to buy my cookbook Holy Sweet!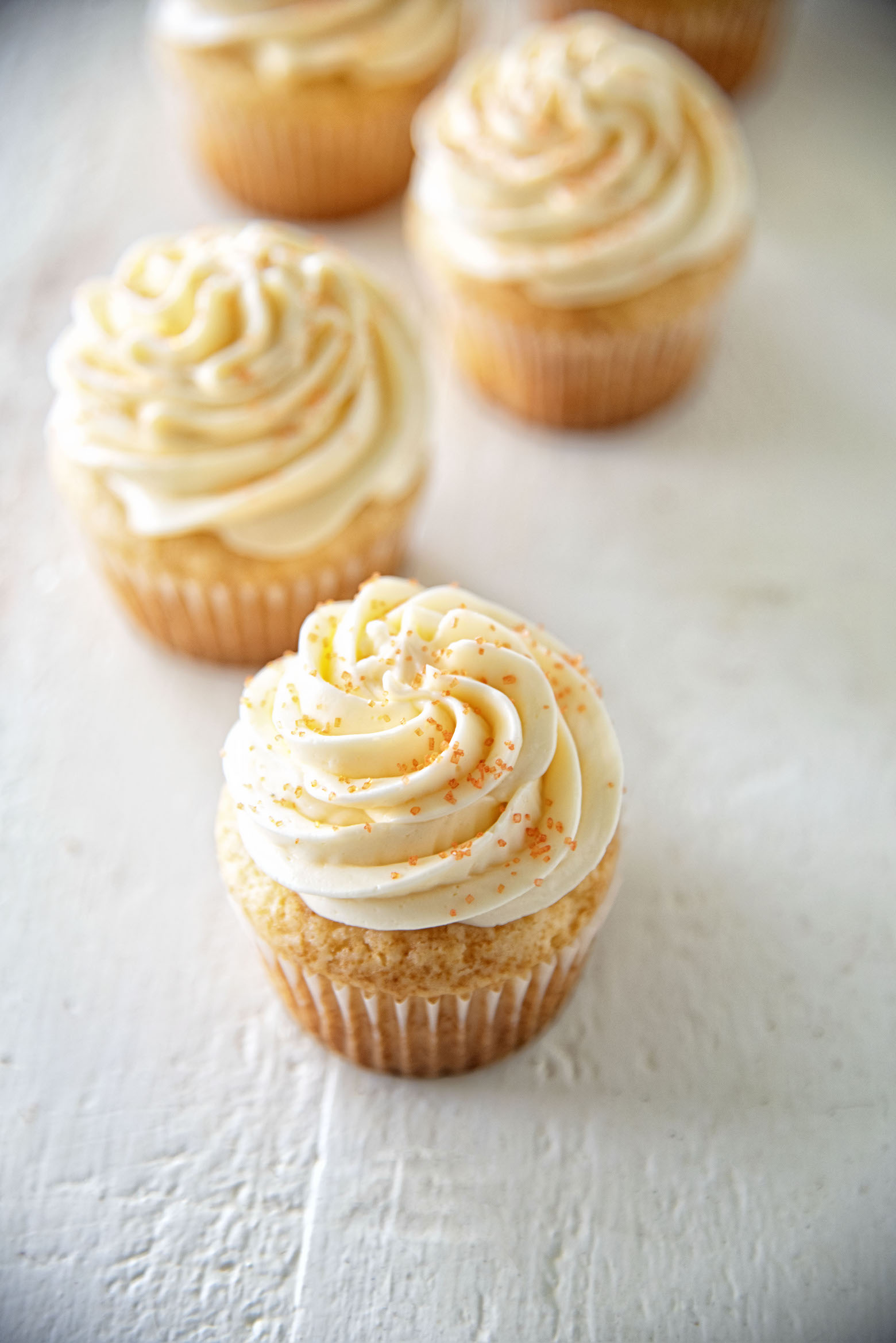 Want More Cupcake Recipes?
Key Lime Toasted Coconut Cupcakes
Strawberry Malted Milk Cupcakes
Chocolate Glazed Rocky Road Cupcakes
Strawberry Lemonade Glazed Cupcakes
Ingredients
For the Cupcakes:
1 ½ cups all-purpose flour
1 cup cake flour (you can use all-purpose if you need)
1 TBSP. baking powder
1 tsp salt
½ cup unsalted butter, at room temperature
¼ cup vegetable oil
1 ½ cups granulated sugar
1 tsp vanilla extract
1/2 cup buttermilk
1/2 cup melted orange sherbet
5 egg whites
For the Frosting:
3/4 cup egg whites
1 1/2 cup granulated sugar
2 (4 sticks) cups unsalted butter, cubed and at room temperature
pinch of salt
1/4 cup orange sherbet
Instructions
For the cupcakes:
Sift together flours, baking powder and salt in a medium bowl; set aside.
In a mixing bowl (if using a stand mixer use the paddle attachment), cream butter and sugar until light and fluffy, about 3 minutes.
Add vanilla extract and beat until incorporated.
In a liquid measuring cup, combing vegetable oil, orange sherbet, and buttermilk.
Add flour mixture and milk/oil mixture alternatively to the mixing bowl. Beating on low speed after each addition.
Pour mixture into a large bowl. Scrape down to make sure you get all of the batter.
Clean out bowl and switch to whisk attachment.
Beat egg whites until stiff peaks form.
Fold 1/3 of the egg whites into the batter, to "lighten" the batter. Gently fold in the remaining egg whites.
Grease and lightly flour muffin pans. Fill each cup half full.
Bake at 375 degrees for 18 to 20 minutes or until done.
Cool on a wire rack.
For the Frosting:
Place the egg whites and sugar in the metal bowl of a stand mixer and set over a small pot of simmering water (the bowl should not touch the water).
Heat, stirring occasionally, until mixture is 160F or hot to the touch.
Transfer bowl to stand mixer and beat on high speed with a whisk attachment to medium stiff peaks, about 8 minutes.
Reduce mixer speed to medium low and add butter a tablespoon at a time, letting it incorporate into the meringue for few moments before adding more.
Add the orange sherbet and salt and beat on high for 1-2 minutes until smooth and creamy.
Frost the cupcakes.