These Orange Glazed Almond Muffins are a nice small batch of muffins made with fresh oranges, almond meal, and a fresh orange glaze.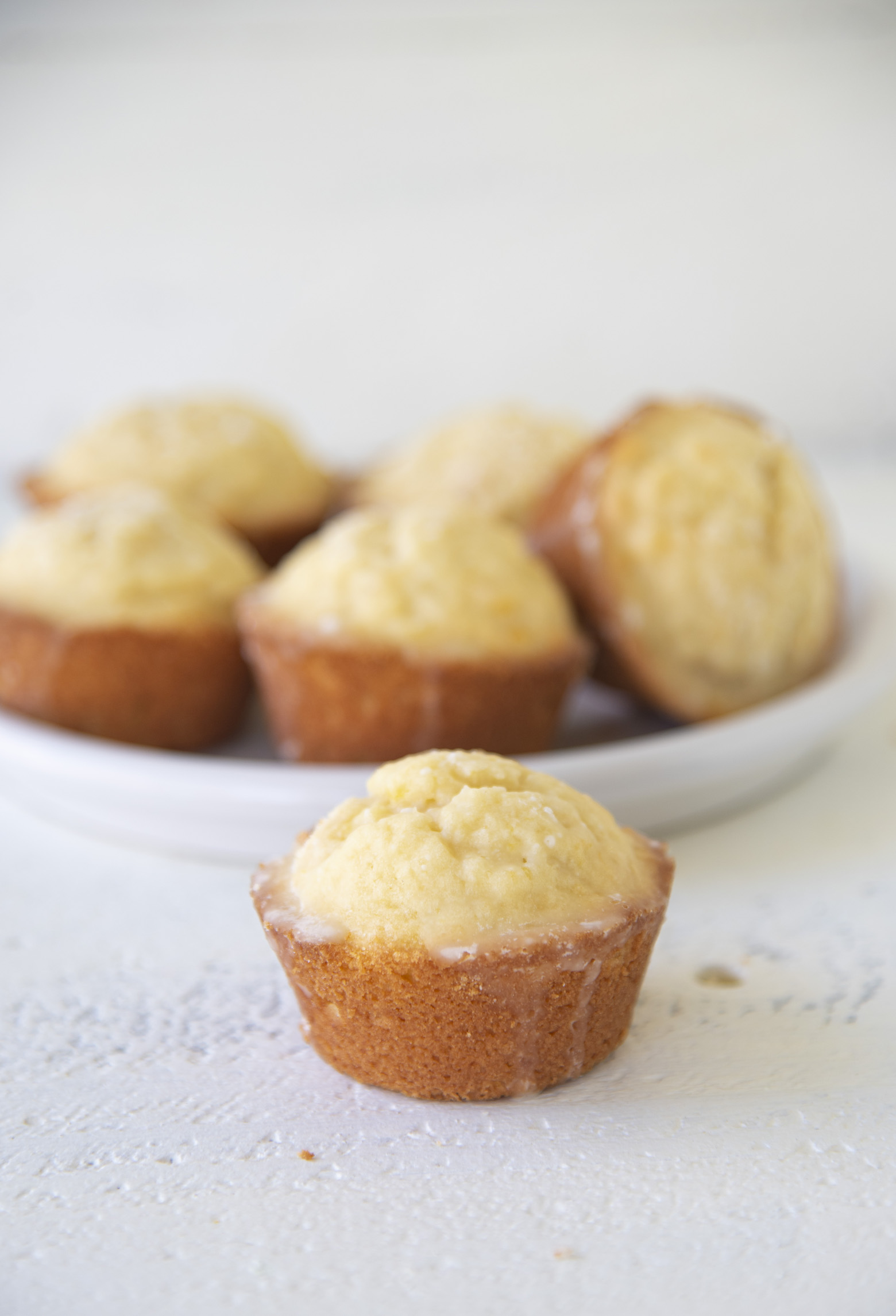 Day 7687 of the quarantine…or maybe it just seems that way.
I hope that you are keeping yourselves amused.
I know many of you are baking right now that is for sure.
Which I will admit I love to see.
Keep in mind that I have had this blog for going on 15 years in June with thousands of recipes on this site.
So if you go and explore I bet there is a recipe or eight that you might want to make on here.
Now is the time. 🙂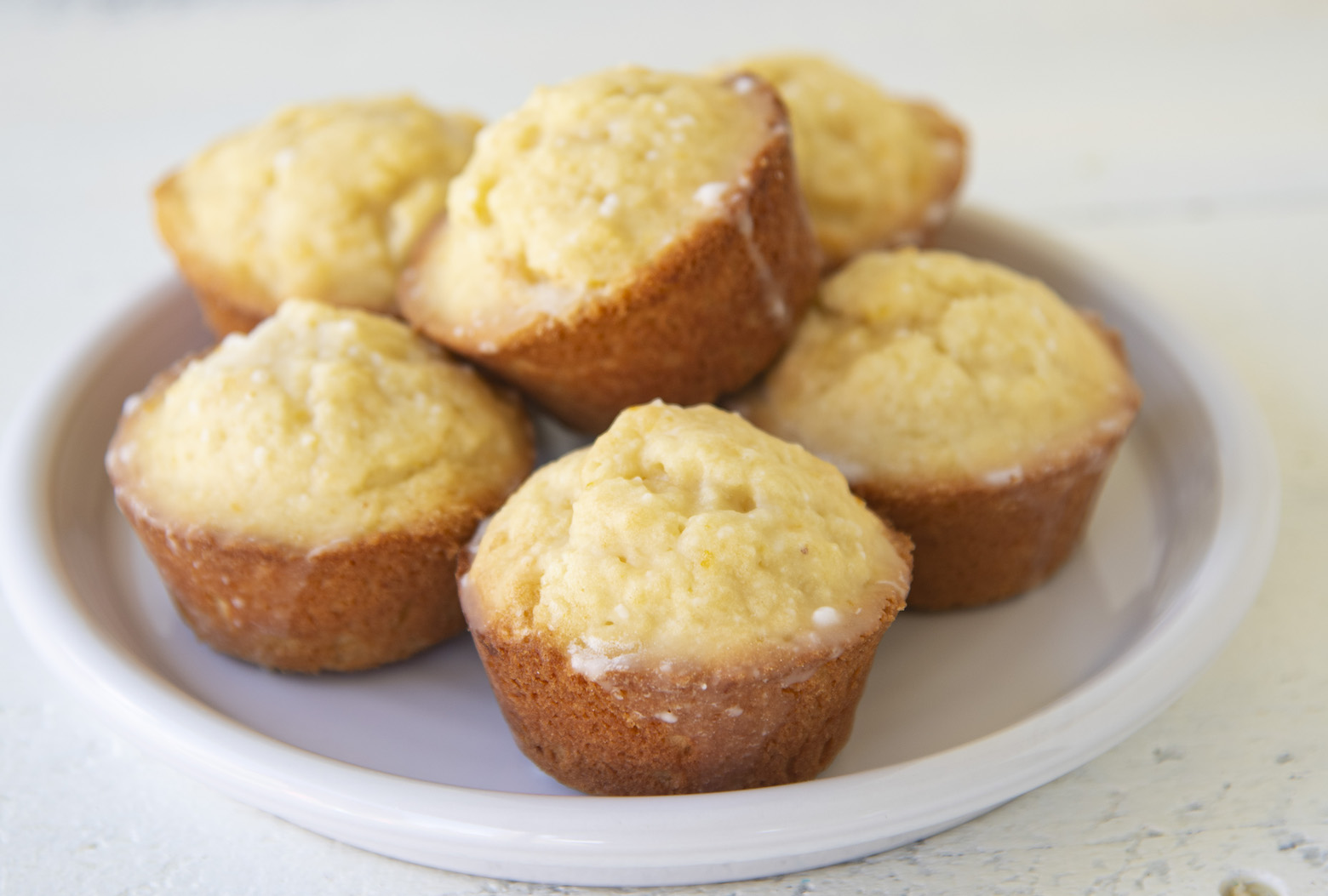 While I know many of you are experiencing hard times finding some ingredients, I'm going to give a few suggestions to you for places you might not be thinking of.
While many of you try and flock to places like Costco or Sam's there are places in many larger cities that sell bulk to restaurants.
Some that do not normally sell to the public are now since so many restaurants are closed.
Now, just like Costco that means you will end up with a 25 pound bag of flour.
But hey, you are getting back into baking and you will need all that flour.
Let me assure you as someone who bakes all the time I can go through 25 pounds of flour in a month no problem.
Every time my husband has gone they have had all the supplies we were looking for.
If you want smaller scale baking items you may want to look at the pharmacy.
Until I found a good amount of sugar elsewhere I was buying mine at my local Rite Aid.
They have a little grocery section, like most pharmacies, that were stocked because I'm guessing most were not thinking of getting flour and yeast there. 🙂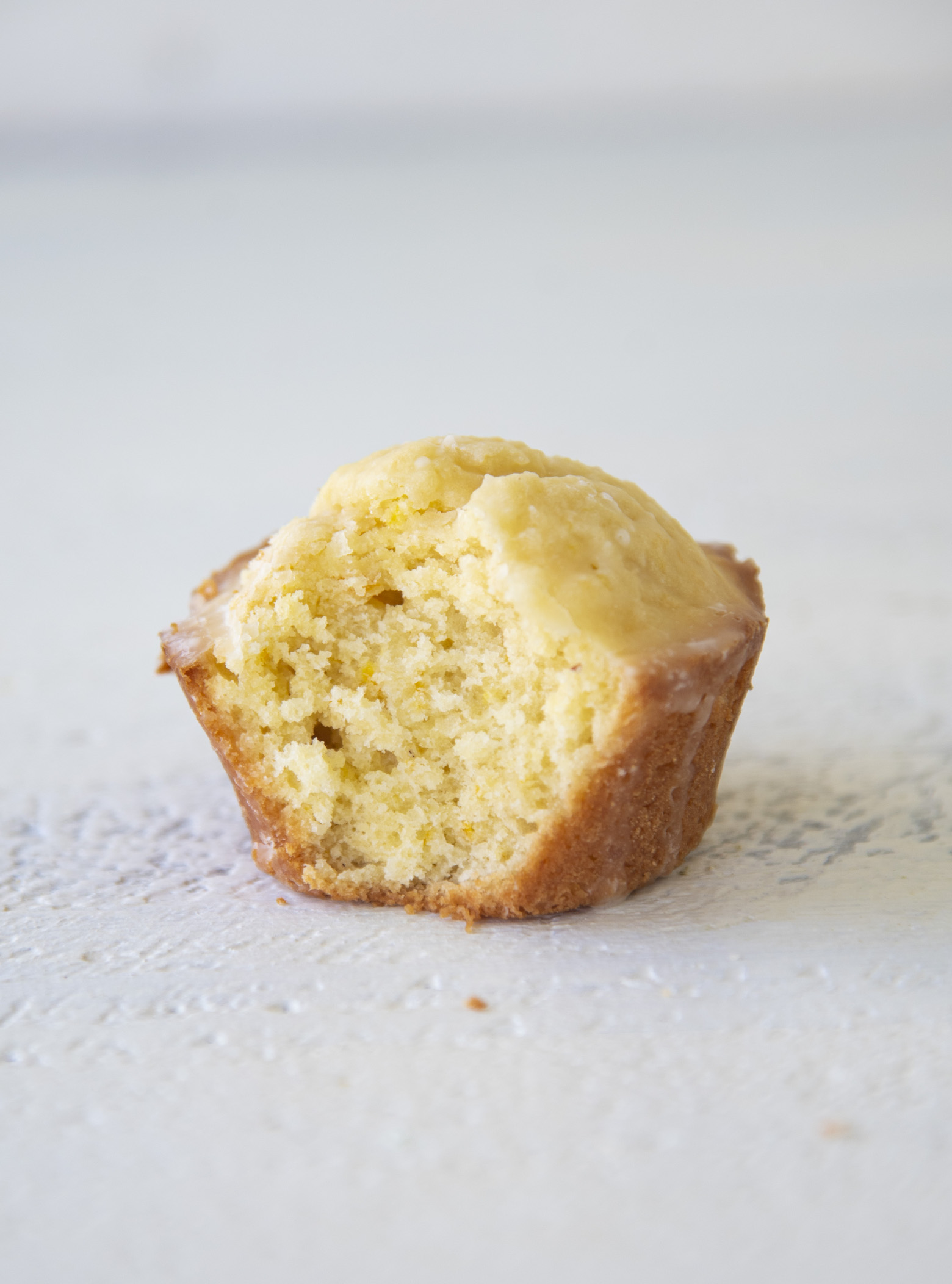 Normally when I bake my husband and I sample a few cookies.
Or a slice or two of cake.
And then send it off to work with him or it goes to hockey.
Since most of my husband's work, including him most days are working from home, and there is no hockey that is not an option.
So we have extra food that we have to eat over and over if I make too much.
Some I freeze, like most of the soups I make.
But baked goods can sometimes be tricky about that.
Enter these Orange Glazed Almond Muffins.
They make 6. Which is just perfect for us.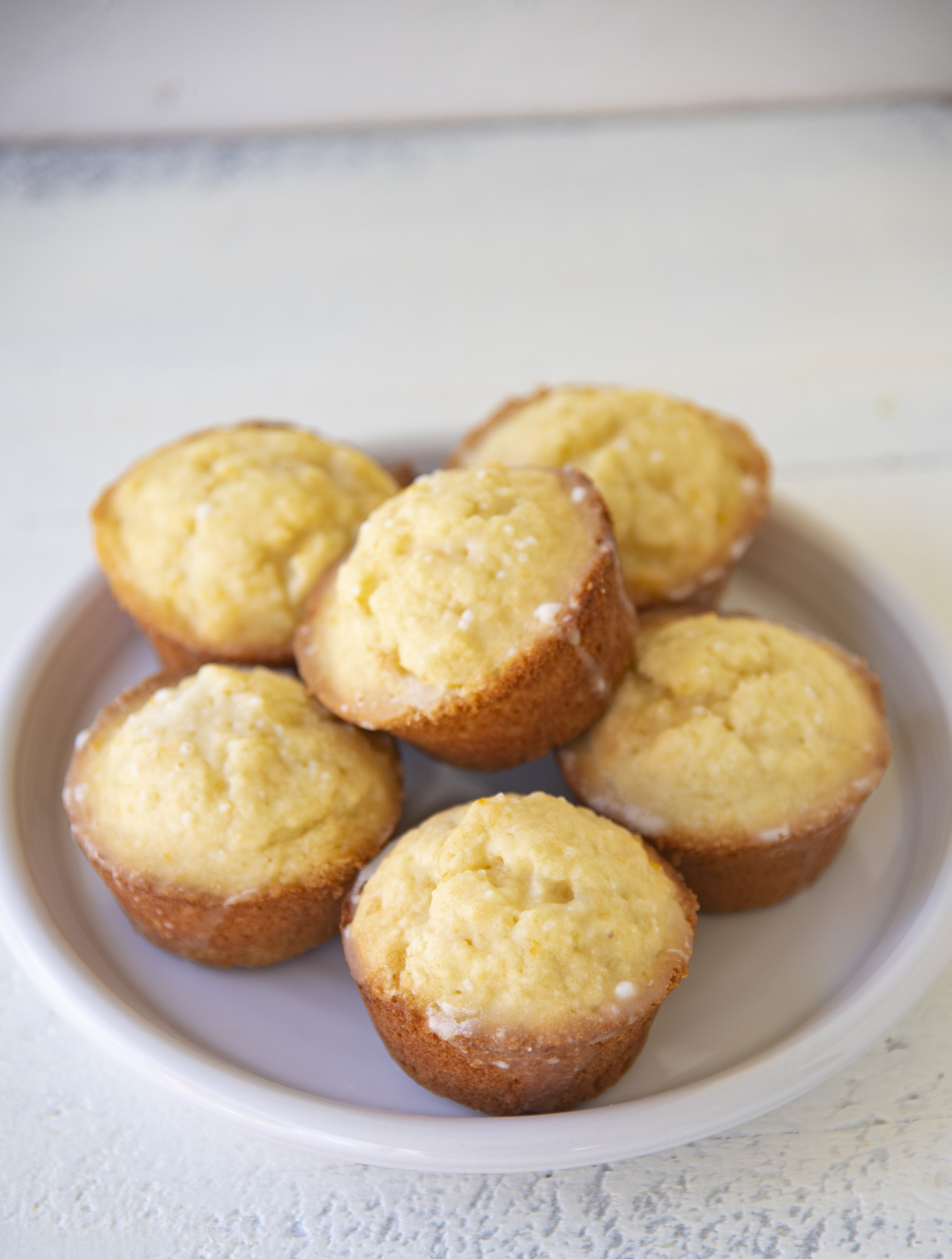 Want More Muffin Recipes?
Clementine Chocolate Chip Muffins
Cider Glazed Apple Fritter Muffins
Ingredients
1 cup all-purpose flour
½ cup plus 2 TBSP almond meal
1 ¼ tsp baking powder
pinch of salt
1/3 cup plus 1 TBSP unsalted butter
½ cup superfine sugar
1 egg
zest of one large orange
1/3 cup orange juice
For the Glaze:
1 ½ cups powdered sugar
1/3 cup orange juice
Instructions
Preheat oven to 350F.
Spray half of a muffin tin with baking spray.
Sift together the flour, almond meal, baking powder and salt. Set aside.
Using a stand mixer with paddle attachment cream together the butter and sugar, about 2 minutes.
Scrape down the sides.
Add the egg and mix for one minute.
Add the zest and mix until incorporated.
Add half of the flour mixture and mix until just combined.
Add the orange juice and mix until just combined.
Add the remaining flour mixture and mix until all is incorporated.
Scoop batter into muffin tin (I used an ice cream scoop).
Bake for 20 minutes.
Allow to cool before glazing.
For the Glaze:
Whisk together the powdered sugar and orange juice until fully combined.
Pour glaze over muffins.
Let sit up for 30 minutes.