Mixed Berry Oatmeal Cookie Cobbler: Super easy cobbler of mixed berries all topped with oatmeal cookie mix and baked until crispy and bubbling with berry goodness.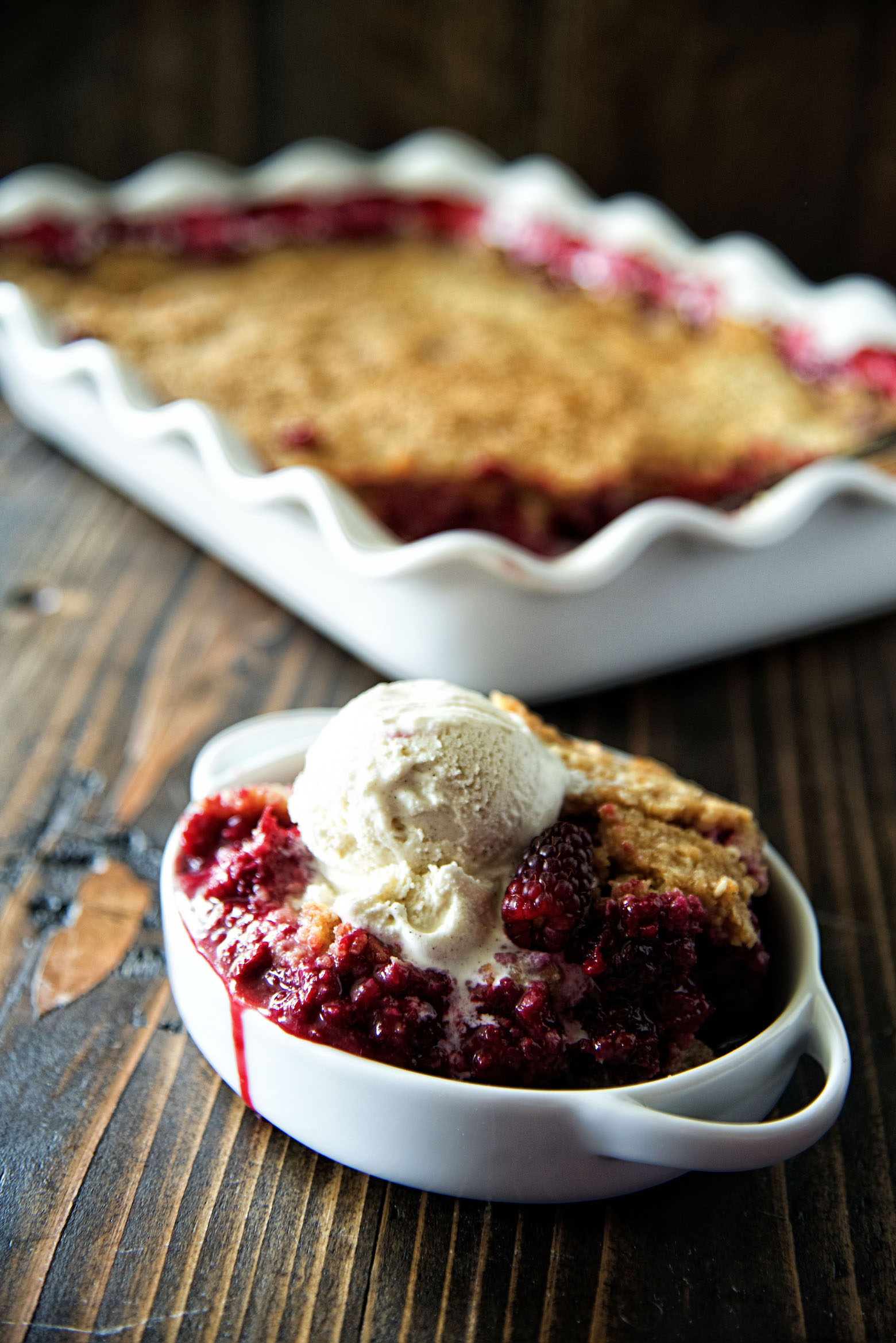 My friend Jessie of Unicorn Love (you most likely know her as Cake Spy) did quite a few brave things last year.
For one, she quit the blog she had been known for…Cake Spy.
This was a big comfort zone for her but it was also a zone in which her whole life was about sweets and food.
Which for those that don't know, Jessie, bravely and very vulnerably is open about her eating disorder.
But she finally realized it was not a good fit for her.
So she has delved into more of her non-food items…like unicorns and eating disorders.
She also purchased a home in Philly.
Ironically she had only lived there previously for a year.
What's ironic is that it was the year my husband and I went and we got to meet up with her.
She talks about in her latest blog post about the universe sending her signs to go back to Philly.
Now some times that sounds hippie dippy but I feel all the time the universe is trying to tell you things…
Problem is we are just too busy to listen.
When my husband had his heart attack it was a shock and a surprise.
But as we looked back and analyzed it more there were signs (not ones you would have thought) that were there that he ignored.
He had a herniated disc in his neck and so he was not exercising as much as he used to and was not playing higher level hockey like he was.
So when he started becoming out of breath at things like walking up stairs at work (we don't have them a home) he thought it was just because he wasn't working out as much.
When I noticed him coming home and sleeping more and more I chalked it up to being stressed at work.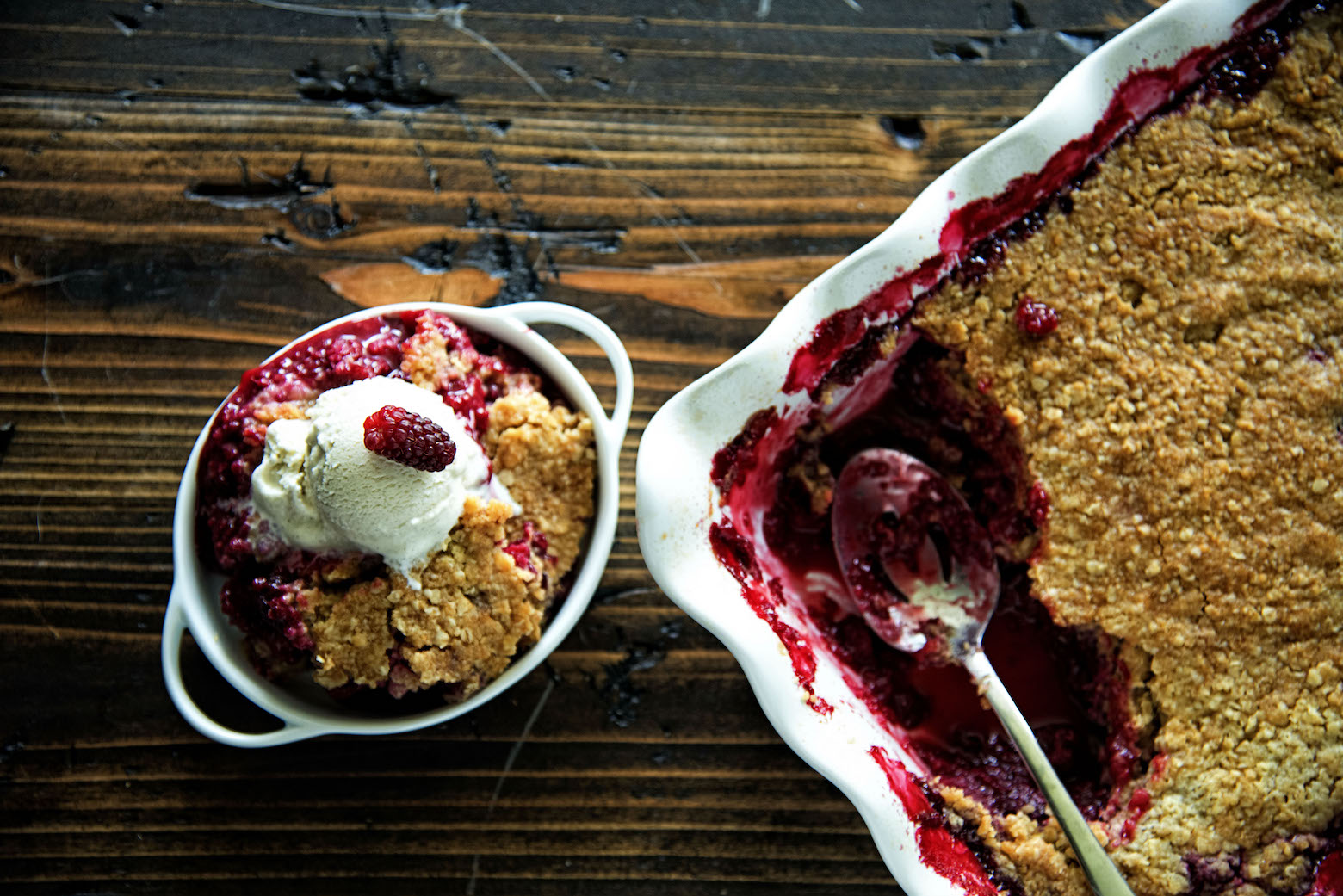 My husband gets up at 4am so it was not uncommon for him if we didn't have something going on to take a nap.
But it would be about an hour and if he did that he was usually up until midnight.
However, his naps started lasting longer and longer.
And he would wake up, eat, and then go to bed at like 9pm.
Looking back of course, these were all signs.
But we ignored them.
The universe tries to tell us things all the time.
We just don't always like what it's saying.
Maybe it's a gut feeling that they guy you really want to be Mr. Wonderful isn't so great for you.
But you want it to work so you stay and a secretly miserable.
Perhaps its the job you hate that is eating away at your soul but you stick with it because it's the only thing you know.
Or the nagging pain in your foot that you have ignored because you swear it will go away someday.
Whatever it is I encourage you to start listening.
Maybe the universe is telling you to make this Mixed Berry Oatmeal Cookie Cobbler. 🙂
Or at least I am.
I have had a ton of berries because of having a very generous friend who happens to have a lot berries on his farm.
So I was looking for a recipe that used A LOT of berries.
This one does.
Some may think of this as more of a dump cake, and in some ways it is, but I love how easy these are and how tasty they are.
It's a great day to buy my cookbook.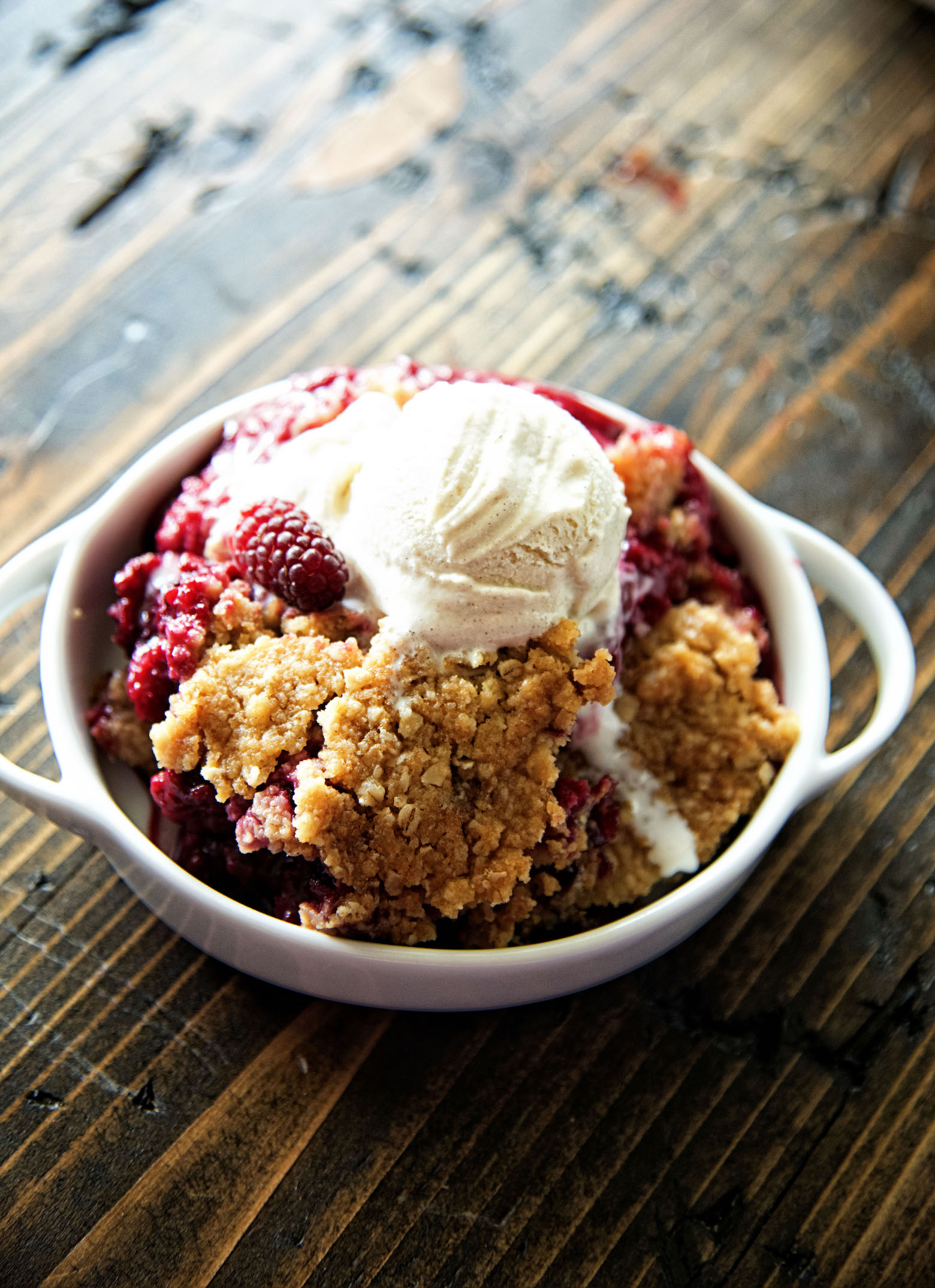 Want more Cobbler Recipes like this? Try these:
Ingredients
12 cups fresh berries (I used blackberries, golden raspberries, red raspberries, and tayberries)
2 cups granulated sugar
⅓ cup plus 2 TBSP all-purpose flour
½ cup cold water
1 1/2 TBSP vanilla extract
2 tsp. fresh lemon juice
3 cups Oatmeal Cookie Mix (I used Betty Crocker)
1 cup unsalted butter, melted
Instructions
Combine the berries and sugar in a large saucepan set over medium heat.
Heat, stirring occasionally, until the sugar is dissolved and the berries begin to simmer.
In a small bowl, whisk together the ⅓ cup plus 2 tablespoons flour and ½ cup water until smooth.
Add the flour-water mixture to the berries and cook over medium heat until the liquid begins to simmer and the mixture has thickened.
Stir in the vanilla and lemon juice.
Remove from heat.
Spray 9-x-13-inch baking dish with baking spray or use butter.
Pour berry mixture into the prepared pan.
Sprinkle cookie mix over the top of the berry mixture.
Pour melted butter over the cookie mix.
Bake at 350F for 45 minutes or until top is golden brown.
Serve with ice cream.