This Maple Glazed Pumpkin Pie Cinnamon Roll Loaf is made with pumpkin brioche dough filled with pumpkin, sugar, and spices all topped with a maple glaze.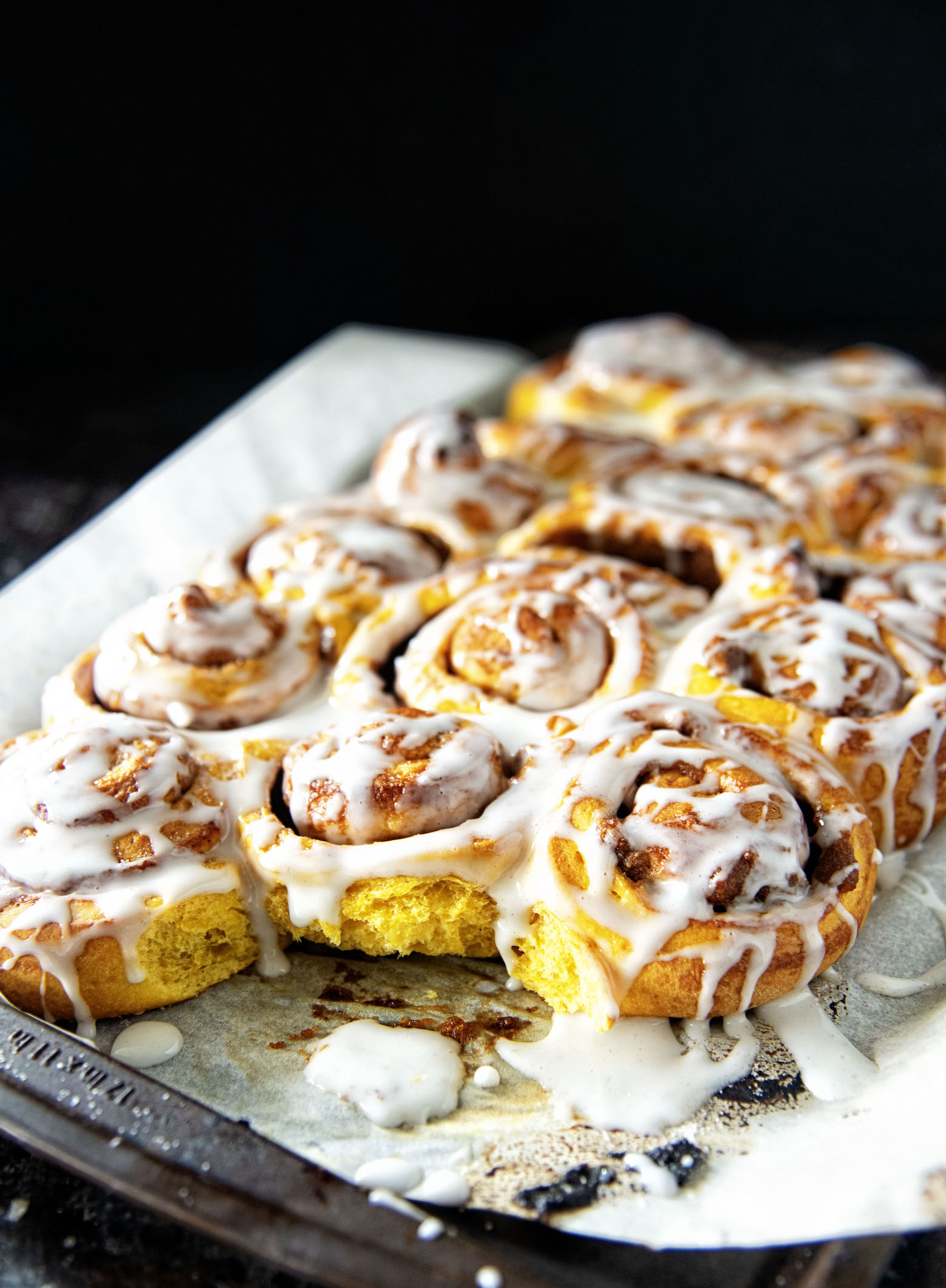 A few days ago on Instagram in my stories I posted a photo of a box of Sharpies.
Which had nothing to do with the odd thing our president did with the Sharpies this week. 🙂
This was a box of 115 Sharpie markers called The Ultimate Collection.
And it is.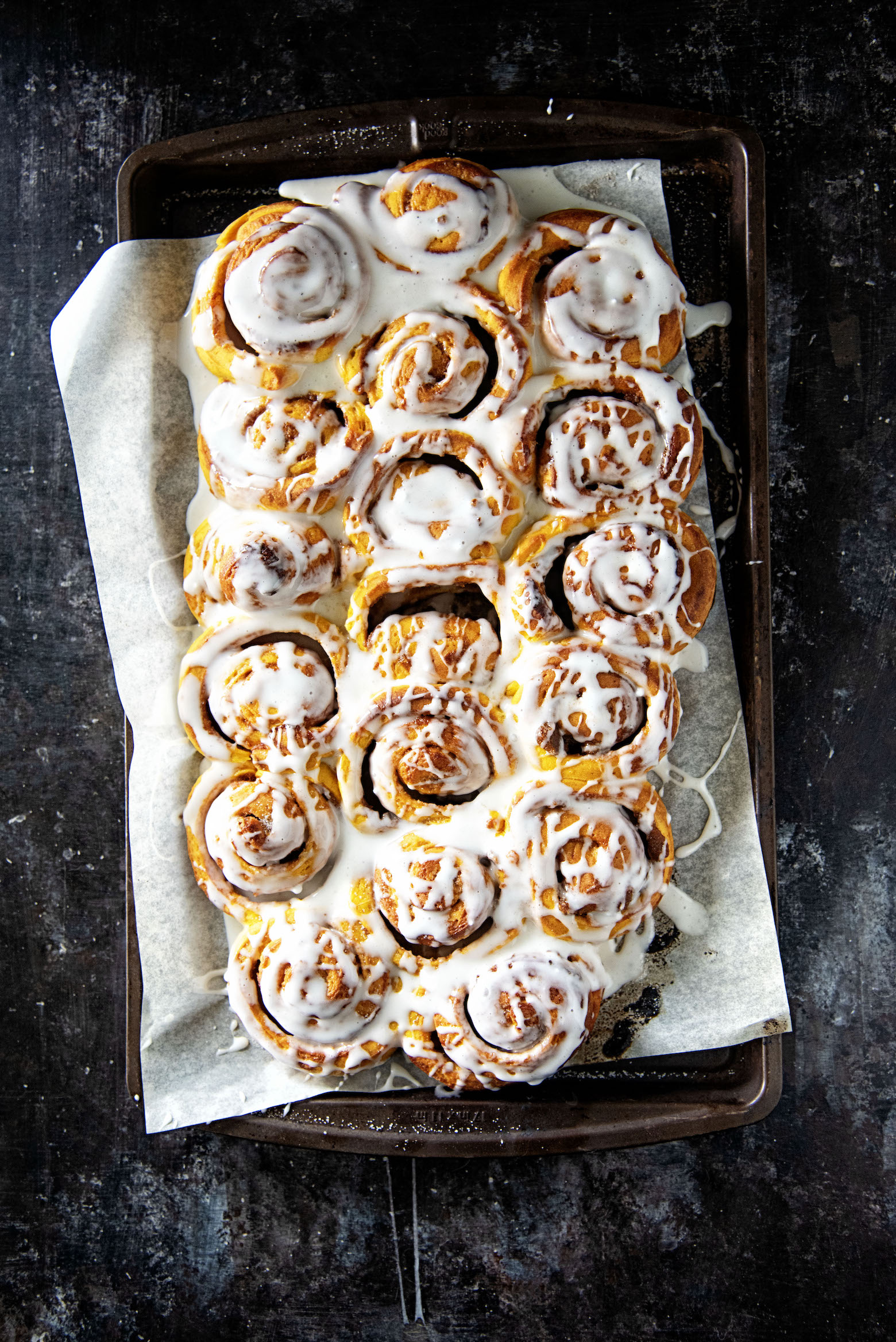 I have loved Sharpies since I was a school teacher.
And I have wanted that box for a long time.
But it's also $80.
Try as I might I could never justify spending that for markers.
Thought about it many a time but never pulled the trigger.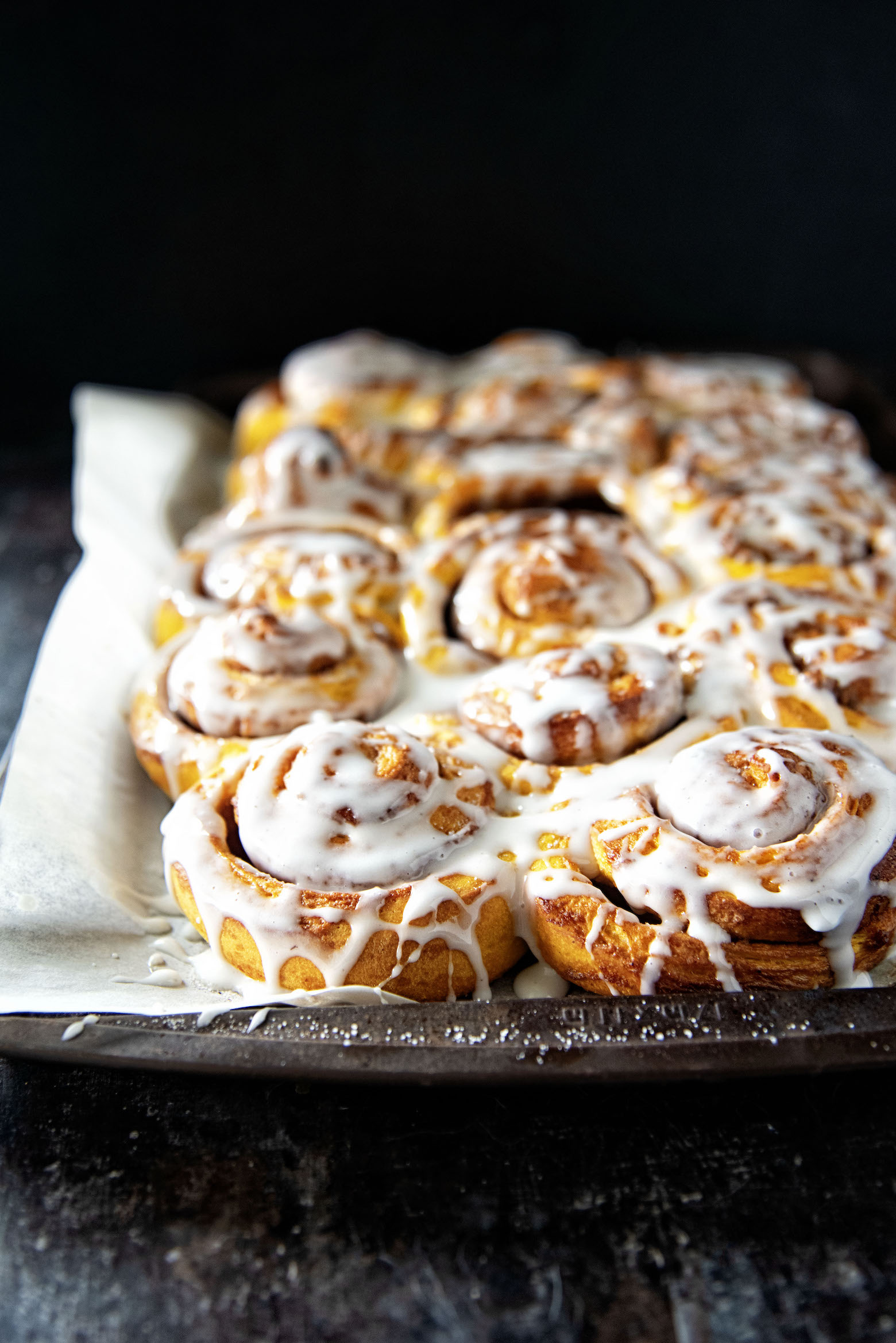 But in my IG stories I had a picture of the Sharpie markers on Amazon and I commented that if I ever won the lottery that box of markers would be the first thing I would buy.
Some commented that I needed to dream bigger. 🙂
Many however commented how nice it was that I was content with my life that a large box of markers would make me happy.
Which is a good way to think about it.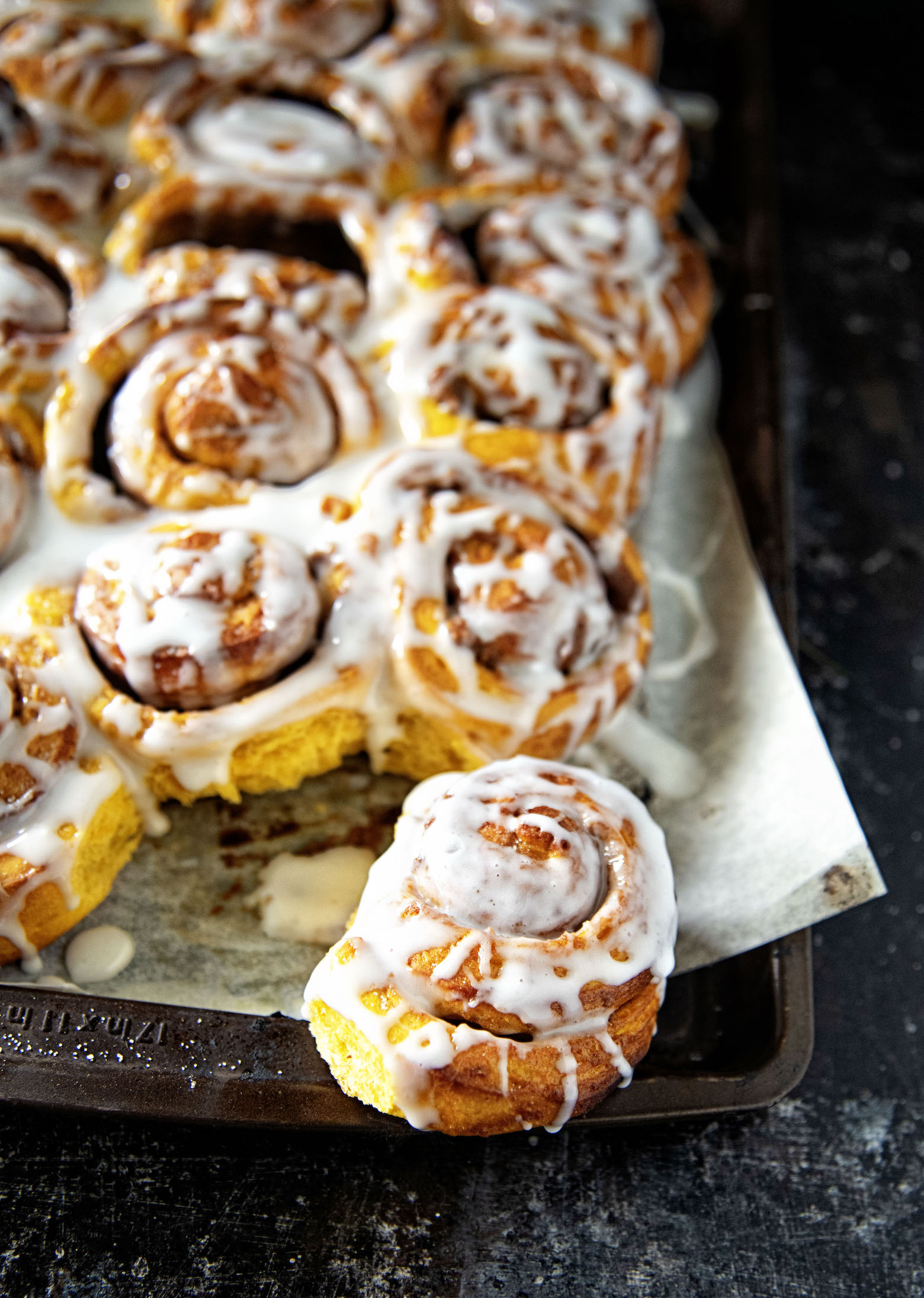 Yesterday a box showed up on my door from Amazon.
Our dogs have their own Amazon wish list that people from their Instagram will send them treats, shampoo, eye drops, etc off of it.
So when it came and I knew I had not ordered anything I figured it was for them.
When I picked it up it sounded like dog treats.
The dogs thought so too and that got their attention.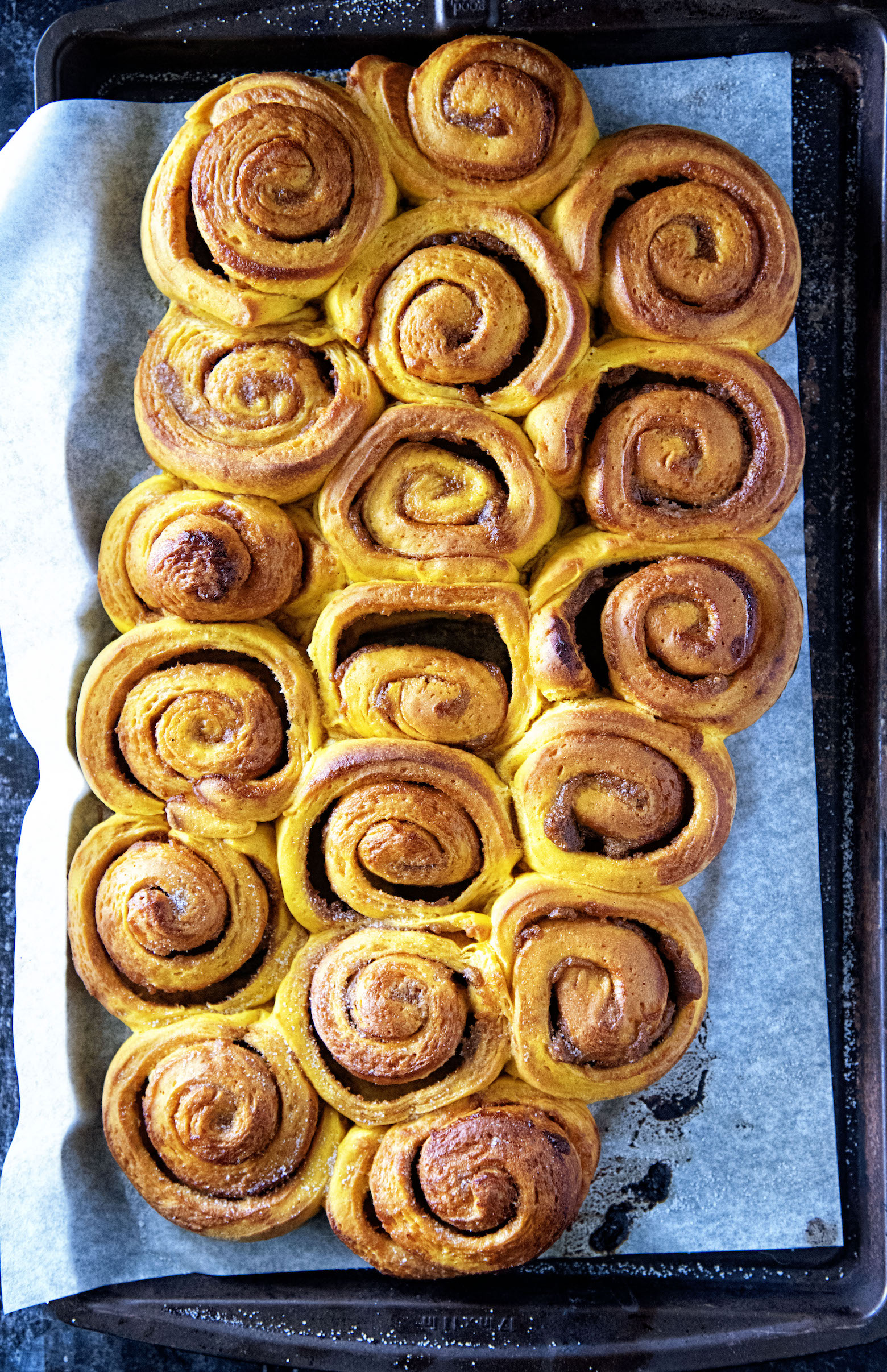 What's in the Box?
I opened up the box to see the Sharpie Ultimate Collection with a note telling me that they love my pups and appreciate what we do for our dogs and that they hope this makes my day.
Forget day…try like making my month.
Semi-ashamed to admit that I just stood hugging the box for awhile misty-eyed.
I had not link to the pens so the person had to go hunt down my wishlist on Amazon to send it to me.
In today's world it's often hard to forget that there is still kindness and fun surprises.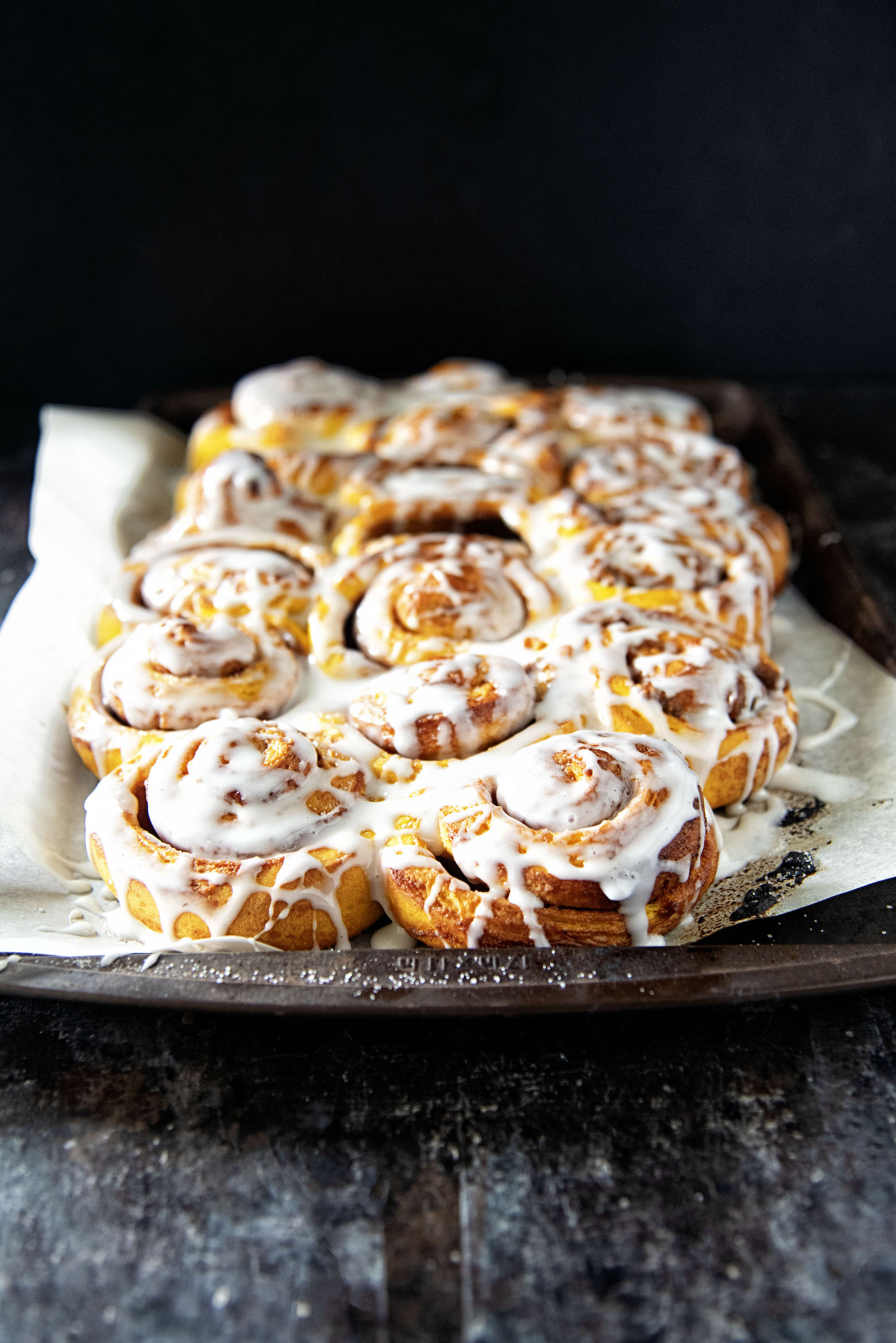 Let's talk about this Maple Glazed Pumpkin Pie Cinnamon Roll Loaf.
Which is really just cinnamon rolls stuck together but I liked the idea of pulling them apart.
This recipe uses my favorite pumpkin brioche dough that I make all the time.
They are filled with a pumpkin pie-ish filling and all topped with a maple glaze.
Definitely a great fall weekend breakfast treat.
P.S. It's a great day to buy my cookbook Holy Sweet!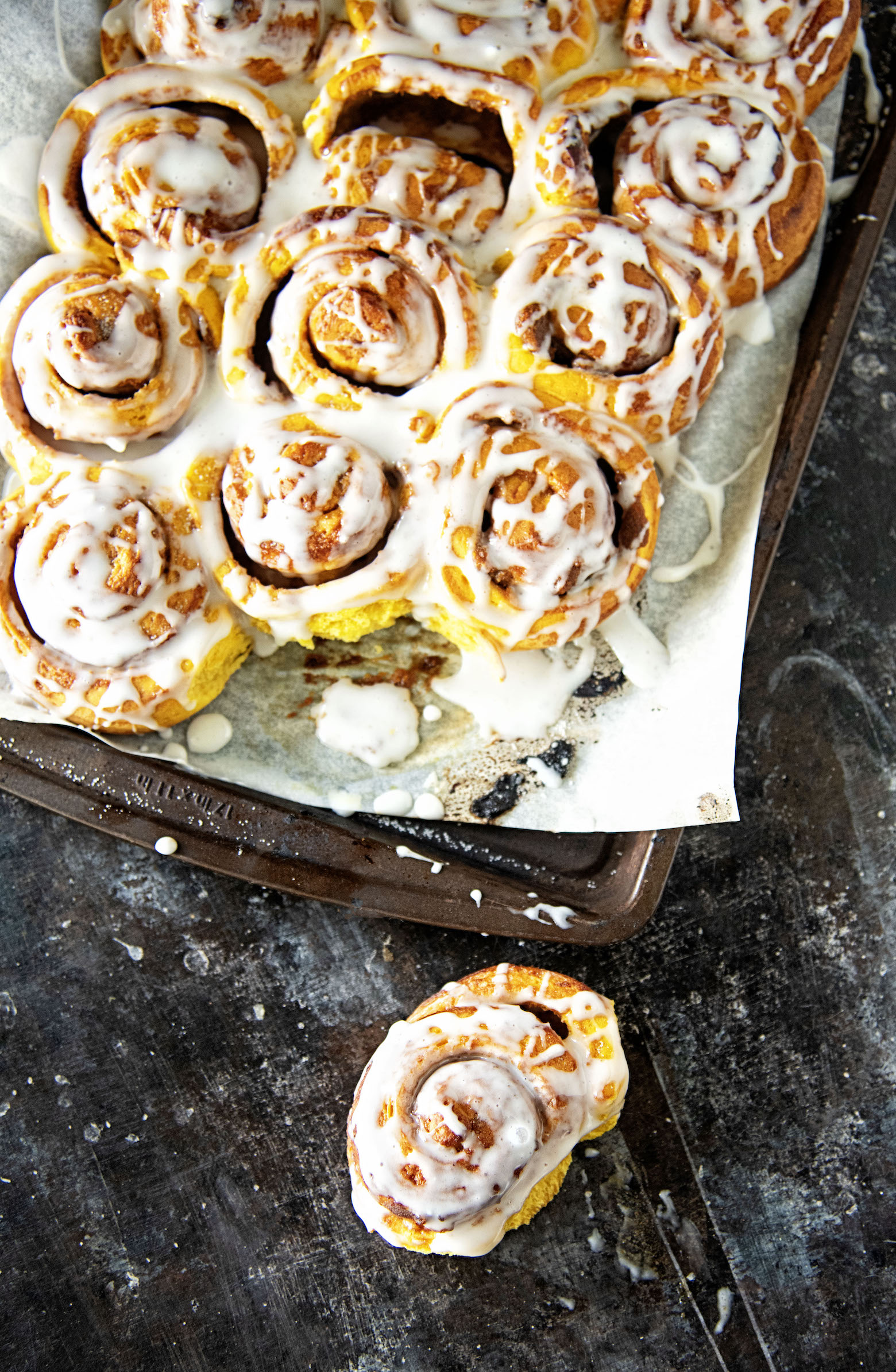 Want More Pumpkin Recipes? Try These:
Bourbon Glazed Brown Butter Crumb Topped Pumpkin Cake
Pumpkin Spice Latte Russian Tea Cake Cookies
White Chocolate-Pumpkin Topped Blondies
Buttermilk Bourbon Pumpkin Cheesecake Layer Cake
Apple Cider Whiskey Glazed Pumpkin Pull Apart Bread
Ingredients
For the Rolls:
½ cup pumpkin puree (not the pumpkin pie in a can stuff)
1 tsp. pumpkin pie spice
3 TBSP brown sugar
1/3 cup cinnamon sugar mix
3 TBSP unsalted butter
Pumpkin Brioche (you will only need 1/2 the dough):
For the Sponge:
¼ cup whole milk, at room temperature
2 ½ tsp. active dry yeast (I used Red Star Yeast Platnium)
1 cup pumpkin puree
1/3 cup granulated sugar
1 cup bread flour
For the Dough:
5 cups bread flour
2 tsp. salt
6 large eggs, lightly beaten
8 ounces (1 cup) unsalted butter, softened
Maple Glaze:
1/3 cup pure maple syrup
2 cup powdered sugar
1/2 tsp. vanilla extract
Milk to thin
Instructions
For the Brioche:
For the Sponge:
Combine the milk and yeast in the bowl of a standing mixer fitted with a paddle attachment and whisk until the yeast is dissolved.
Let stand for 5 minutes, then stir in the pumpkin puree, sugar, and flour, forming a thick batter.
Cover with plastic film and let rest in a warm environment until bubbles form, 30-40 minutes.
For the Dough:
Add the flour and salt to the sponge, then add the eggs.
Mix on low speed for 2 minutes, or until the eggs are absorbed. Increase speed to medium and knead the dough for 5 minutes.
The dough will begin to slap around. Hold on to the mixer when necessary.
On medium-low speed, add the butter, 2 TBSP at a time.
Stop the mixer and scrape down the sides of the bowl occasionally.
(Recipe did not say to, but I switched to the dough hook at this point).
Knead until the dough is shiny and smooth, about 5 minutes.
Scrape out the dough, wash and dry the bowl, and coat it lightly with oil.
Place dough in the oiled bowl and turn it so that the top is coated with oil.
Cover with plastic film and let rise at room temperature until doubled in volume, about 2 hours.
After the dough has doubled in volume, press down to deflate, folding one half into the other.
Cover with plastic film and refrigerate for at least 4 hours or overnight. This is the second rise.
Remove brioche dough (that has chilled overnight) from the fridge.
Turn the dough out onto a lightly floured surface. Using a rolling pin, roll it into a rectangle approximately 12 by 16 inches.
Use a pastry brush(or your hands if you like to get messy) to spread 3 TBSP of butter around the rolled out dough, leaving an 1-inch margin at the top edge with no butter.
In a small bowl mix the pumpkin puree, brown sugar, and pumpkin pie spice.
Spread this over the butter…they will mix and it will be fine.
Sprinkle the cinnamon sugar evenly over the butter and pumpkin covered surface, again leaving the 1-inch margin.
Starting from the long side closest to you, roll up the dough like a jellyroll.
Transfer the log to a baking sheet, cover with plastic wrap and freeze for 10 minutes. This will make cutting the buns clean and even.
Remove from freezer, cut buns into 1 ½-inch pieces, you should get around 12-16.
Place them back onto a greased baking pan If you want regular cinnamon rolls spread them out so they don't touch. If you are making the loaf have them touching slightly.
Wrap with plastic wrap and let rise at room temperature for 1 ½ to 2 hours.
Preheat the oven to 400F. Bake buns for 10 minutes and reduce heat to 350F.
Bake for another 10-15 minutes depending on the size of your buns.
Allow to cool for 10 minutes. Then glaze.
To make the glaze:
Mix all the powdered sugar, vanilla extract, and maple syrup together.
If too thick add a little milk. Pour over each cinnamon roll(do this with the rolls on a wire rack with a baking pan underneath to catch the extra glaze.