Quick Mini Orange Cinnamon Rolls: Now you can have mini Cinnamon Rolls topped with Orange Glaze all made in under an hour.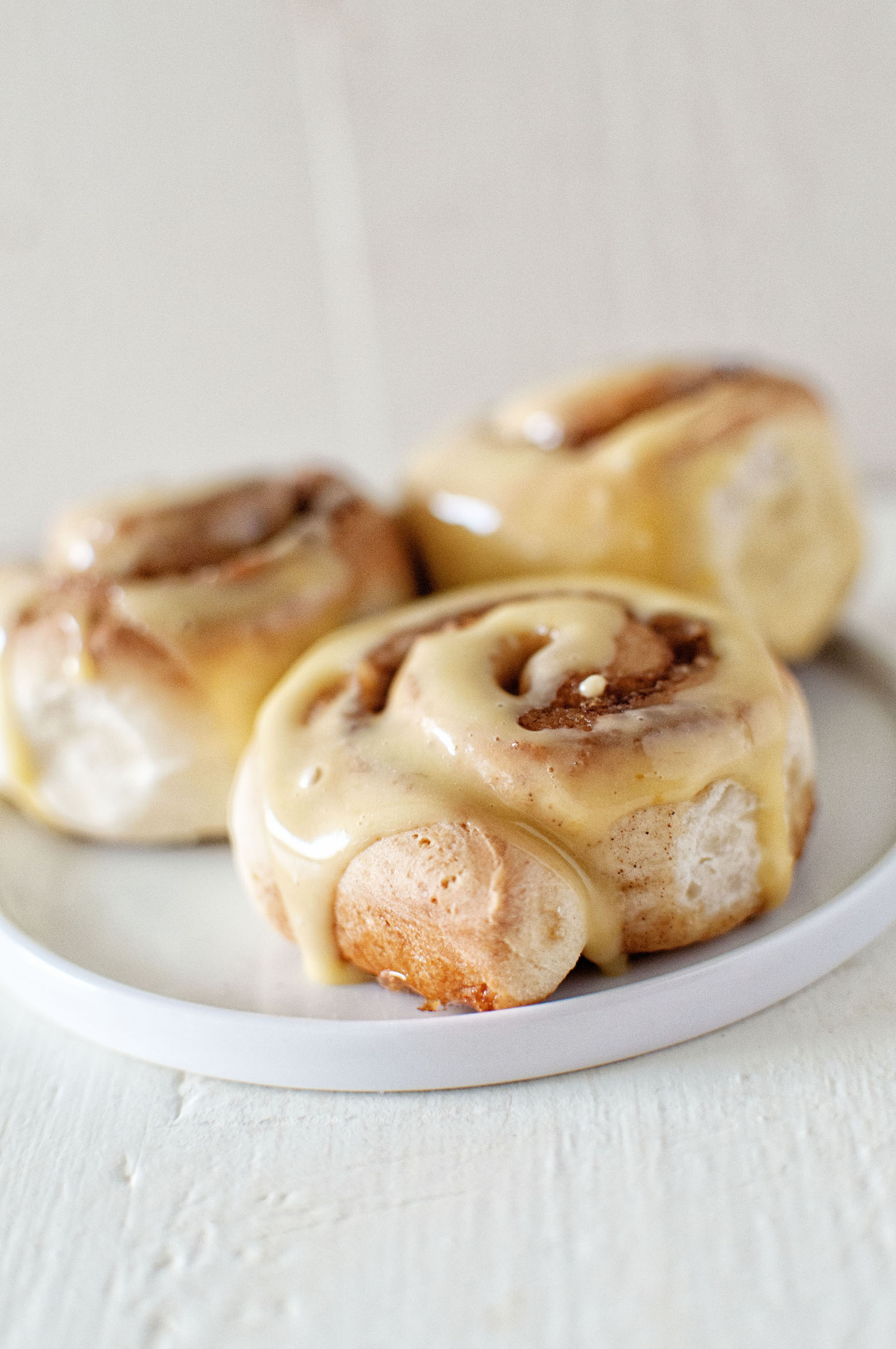 It snowed today.
Now if you live in cooler areas of North America this isn't that big of a deal. But the Seattle area is what is called a temperate climate and snow is not something we get often…as most know we get rain.
Usually about once or twice a year we get a little snow. It hardly sticks and does not last before it quickly turns to rain. There have of course been exceptions to this.
I'm hoping this year is an exception.
The rumor is that we are supposed to have a cold and snowy (for us) winter this year in the PNW.
If today is any indication of the winter coming, I'm pretty excited.
It didn't last and it didn't stick but it was giant fluffy flakes coming down for over an hour. It's also really cold for us…which I love. 
And with that, I made orange rolls.
It's tradition.
Growing up the first snow sent my mother into a baking frenzy.
Nothing was more exciting than this fat kid sitting at school watching the first flake fall knowing that when I got home there would be a variety of treats for me to choose from.
While those baked goods varied from year to year…one did not. Orange Rolls.
I was under the impression that my mother had made them from scratch until as an adult I asked her for the recipe…only for her to get very quiet. Those homemade rolls were Pillsbury in a can rolls. 🙂
Don't get me wrong I have been known to break out Pillsbury Orange Rolls on occasions, especially when we had the teens but for the first snow I wanted to actually make something from scratch.
But I did not have a lot of time this time around. I normally make brioche based cinnamon rolls which are great but take overnight to make the dough.
This is a quick rise and a lean dough so these are not as yummy as a brioche based bun…I won't lie. But fresh out of the oven all covered with glaze, you honestly won't care. 🙂
You can make these as full size and get 9 buns or make mini ones like I did and get about 16. I went mini because I'm taking them to hockey for the guys.
All in all these will take about an hour from start to finish, which in cinnamon roll world is rather quick.
Hopefully the next time it snows you will make yourself some orange rolls.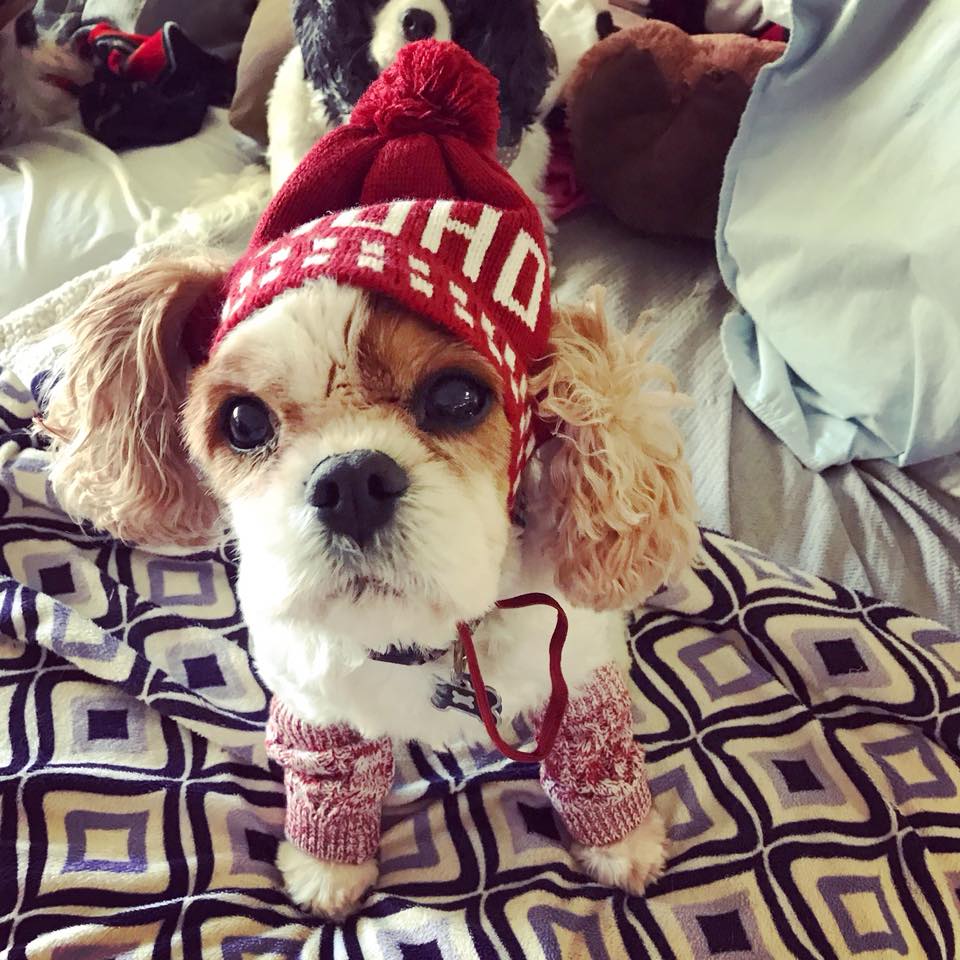 Everyone in the family is ready for snow. 🙂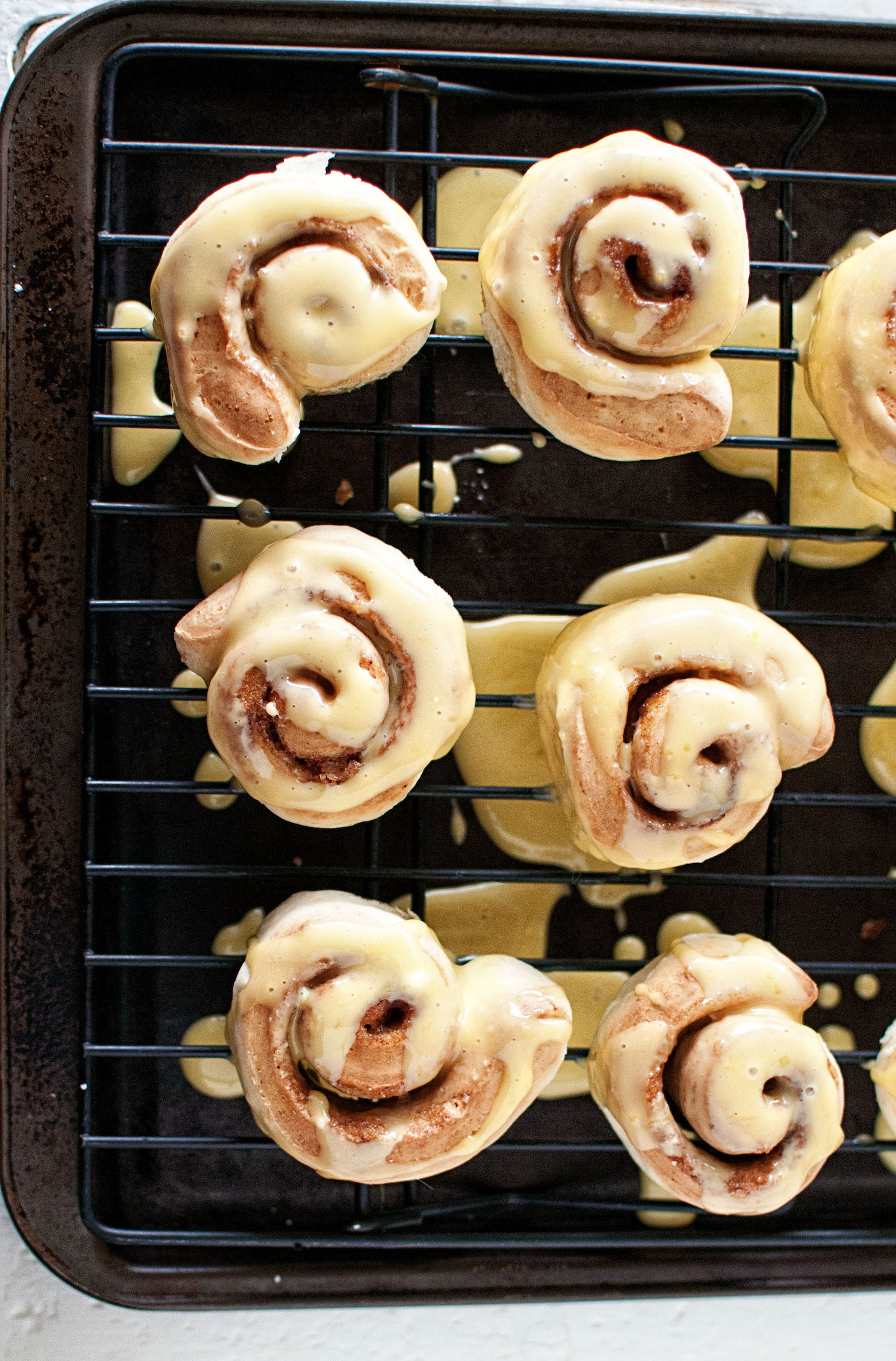 Quick Mini Orange Cinnamon Rolls
Dough:
2 and 1/2 cups all-purpose flour
3 TBSP granulated sugar
1 tsp. salt
1 package instant yeast
½ cup water
¼ cup buttermilk
2 TBSP unsalted butter
1 large egg
Filling:
¼ cup unsalted butter, at room temperature
2 TBSP ground cinnamon
1/4 tsp. ground cardamom
¼ cup brown sugar
zest of one orange
Glaze:
1 cup powdered sugar
3 TBSP orange juice concentrate
To Make dough:
In a stand mixer using the paddle attachment, mix the flour, the sugar, salt, and yeast together until evenly dispersed.
In a small microwavable bowl, heat the water, buttermilk, and butter together in the microwave until the butter is melted. You want it to be about 110F.
Pour the butter mixture into the flour mixture.
Add the egg.
Switch to the dough hook on the stand mixer and mix for 3-4 minutes or until the dough is no longer sticky.
Place in a lightly greased bowl covered with a clean dish towel and let rest for about 5 minutes.
Preheat the oven to 200F and turn off after 10 minutes or just before placing rolls in oven.
To Make Filling:
After the dough has rested for 5 minutes, roll it out in a 15×9 inch rectangle.
Spread the softened butter on top.
Mix together the cinnamon, cardamom, zest, and sugar and sprinkle it all over the dough.
Lengthwise cut the rectangle in half (so its 7 1/2 by 4 1/2). You will have two pieces.
Roll up the dough tightly and cut into even pieces.
If you want large cinnamon rolls, then keep as one piece and cut out 9 cinnamon rolls.
Place in a lightly greased 9-inch or square pan and lightly cover with aluminum foil.
TURN OFF the oven and place the cinnamon buns in the oven to rise for 20 minutes.
Keep the buns in the oven (REMOVE THE FOIL) and turn on the oven to 375F.
Bake the cinnamon rolls for 15 minutes or until golden. If doing larger cinnamon rolls go 20 minutes.
Remove from oven and top with glaze.
To make glaze: Mix the powdered sugar and orange juice concentrate together until smooth and lump free.
Drizzle over warm rolls.