This Key Lime Vanilla Ice Cream Pie is a twist on the classic with the addition of vanilla soft serve ice cream mix in the filling.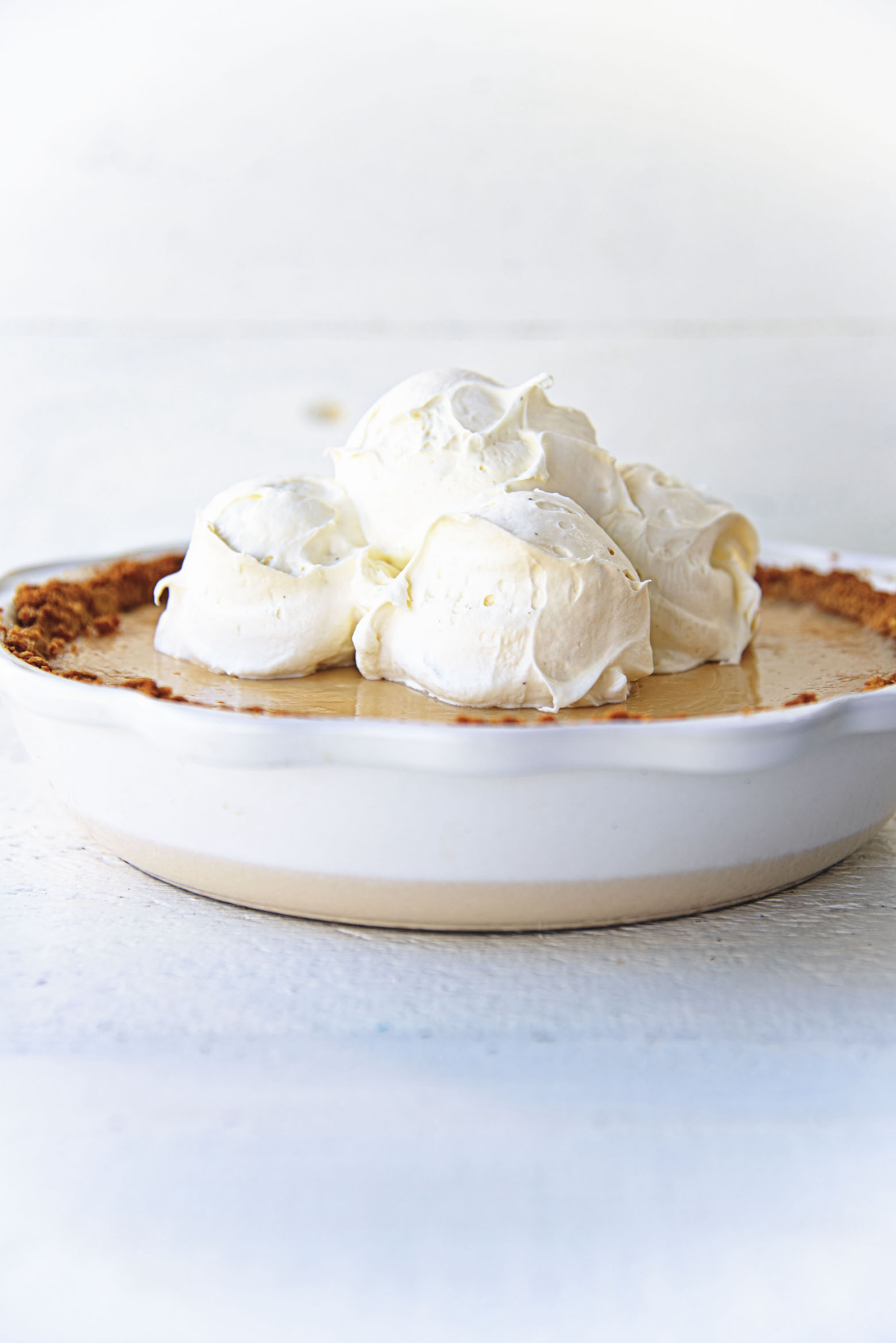 So you are looking at this Key Lime Vanilla Ice Cream Pie and thinking that's not ice cream.
And you would be correct.
This pie is not an ice cream pie.
The ice cream in the pie comes in the form of vanilla soft serve ice cream mix.
Clearly this is not a traditional key lime pie.
Then again, rarely anything I do is traditional.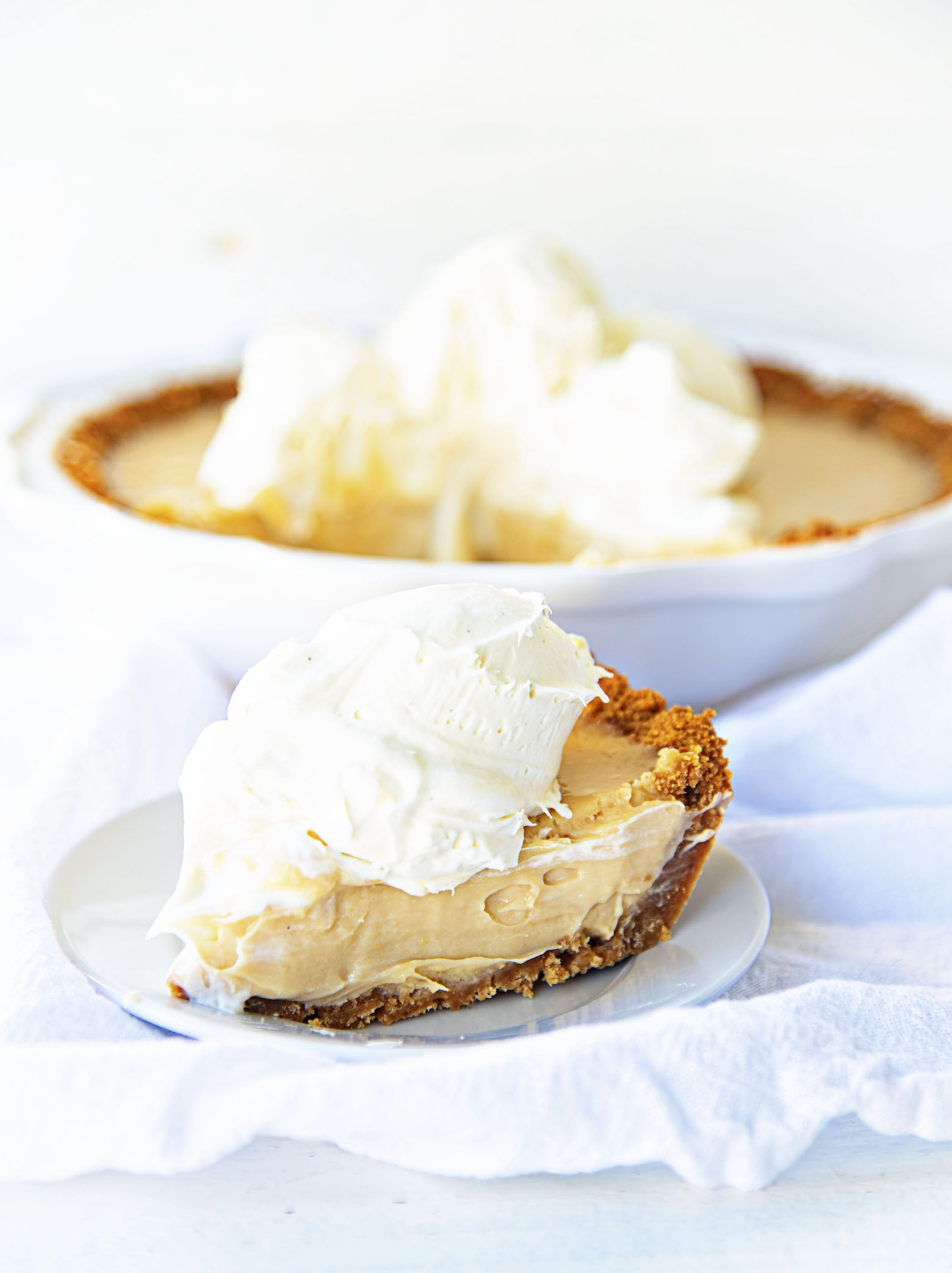 This pie starts with a Nilla Wafer crust.
It just made sense to use a vanilla based cookie when having the vanilla soft serve in the pie.
If however you are a purest and you want a graham cracker crust it will be easy to swap out.
But I do suggest that you try the Nilla Wafers at least once.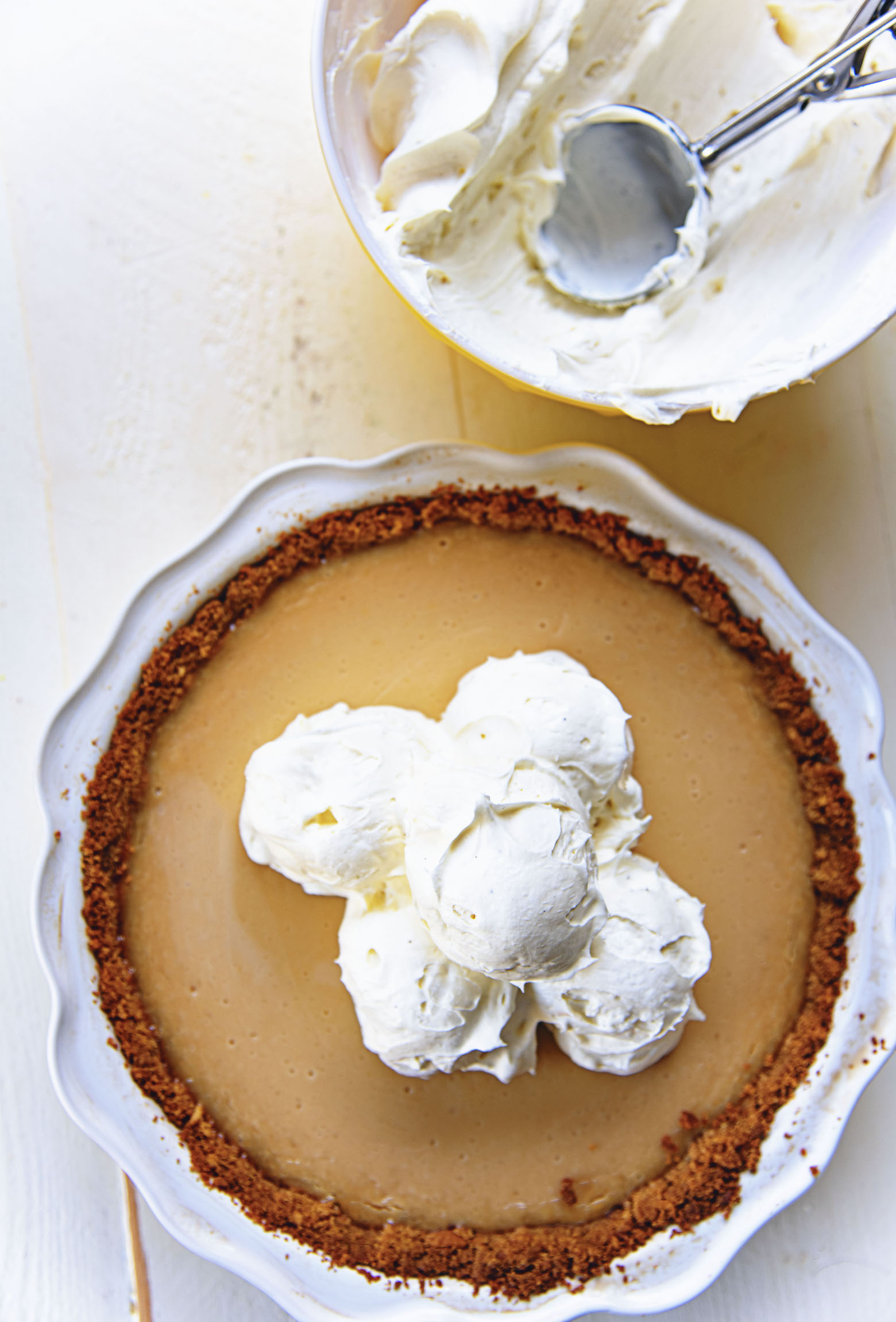 The filling is like most key lime pies.
Except that I always add mascarpone cheese to my pies.
It adds a creaminess to the pie that I just adore.
And, of course, it has the soft serve mix I mentioned in the top of the post.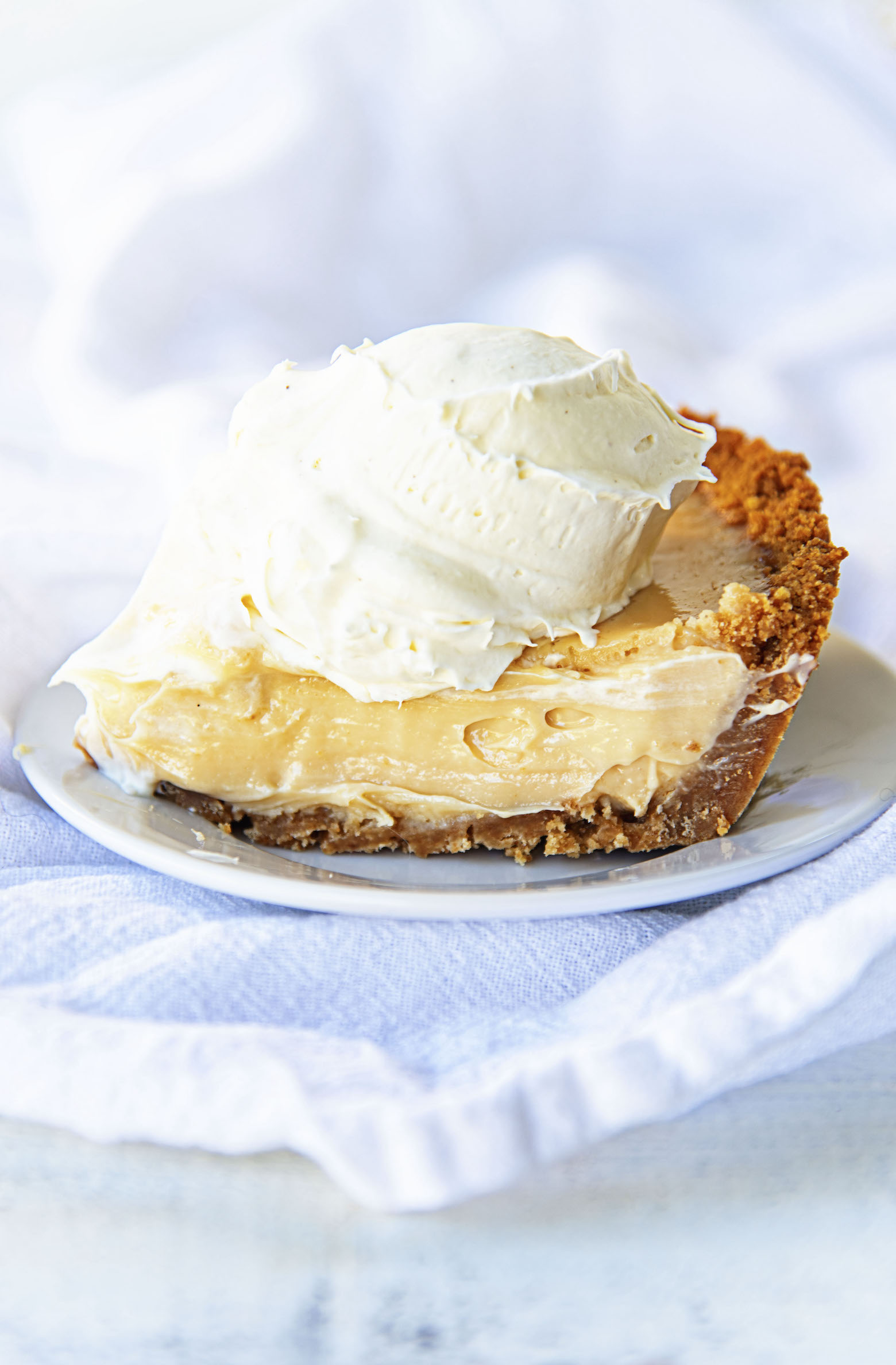 The soft serve mix gets used again in the whipped cream as well.
Which as you can see I scoop on to the pie like ice cream.
As a household that loves key lime pie this was a big hit.
It's not as tart as we usually have our key lime pie because of the ice cream.
But it is a really good pie.
And why wouldn't you want pie when today is Pi Day after all.
And as always it's a great day to order my cookbook.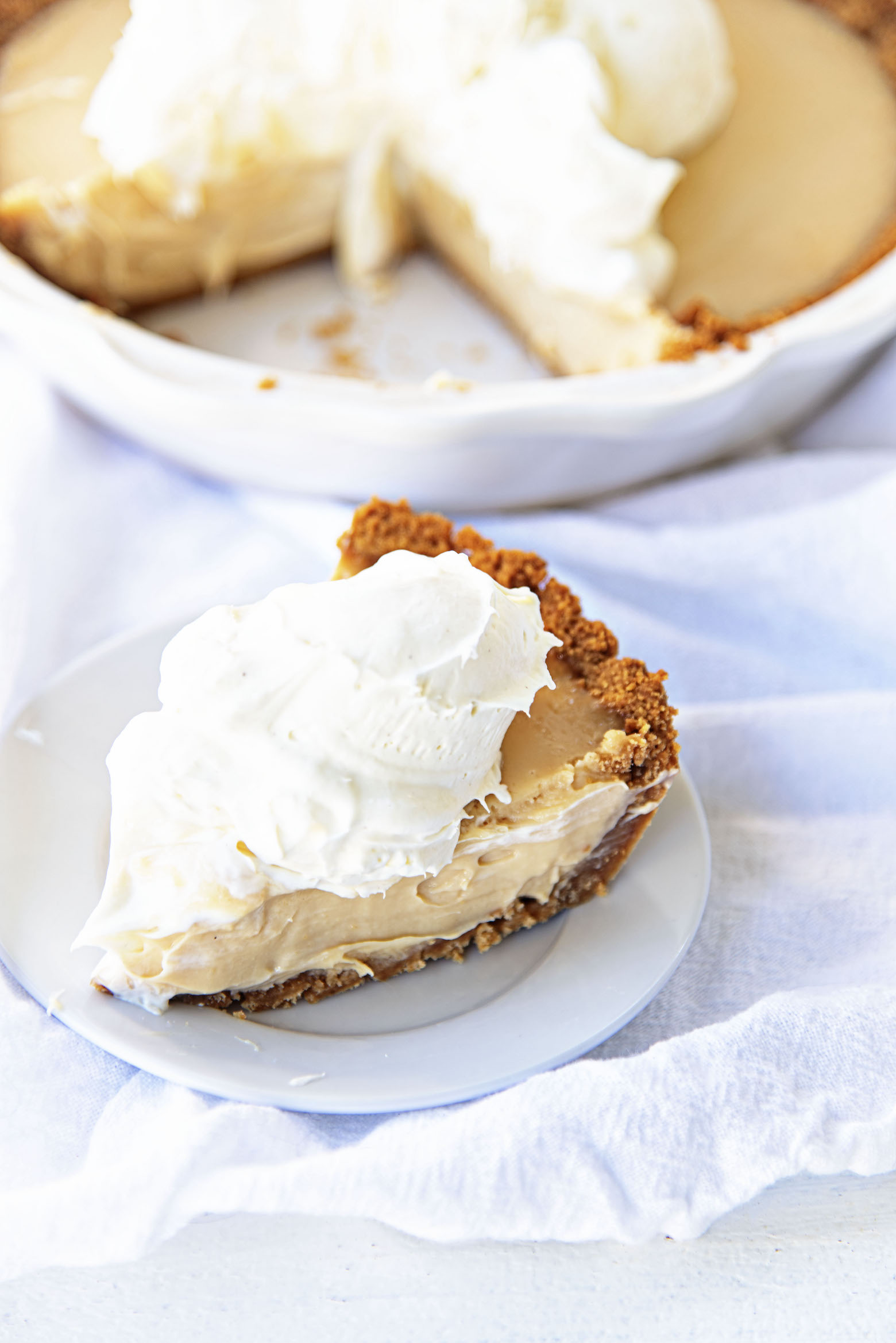 Want More Pie Recipes?
Cinnamon Toast Crunch Apple Slice
Ingredients
Nilla Wafer Crust:
4 1/2 cups crushed Nilla Wafer Cookie crumbs
1/2 cup powdered sugar

15-16 TBSP melted unsalted butter

pinch of salt
For the Key Lime Pie Filling:
2 cans (14 ounces each) sweetened condensed milk
10 egg yolks
1 cup key lime juice, fresh if possible
1/2 cup heavy whipping cream
1/2 cup Vanilla Soft Serve Ice Cream Mix
2/3 cup Mascarpone cheese, room temperature
Vanilla Soft Serve Whipped Cream:
2 cups heavy cream
1/2 cup powdered sugar
1/2 cup Vanilla Soft Serve Ice Cream Mix
Instructions
For the crust:
In a large bowl add the Nilla Wafer crumbs and powdered sugar.
Add 12 TBSP butter and salt. Keep adding 1 TBSP at a time so that when you bunch it up in your fingers it holds together.
Mix until combined.
If it seems like it needs more butter add the remaining TBSP (mine took the full 10 TBSP).
Pour contents into a deep dish pie pan and press to form a shell. The crust will go very high up the sides…you want this.
Place on a baking sheet as butter will leak out of a tart pan…that's okay.
Bake crust for 15 minutes at 325 F.
For the Key Lime Pie Filling:
Whisk sweetened condensed milk with the egg yolks.
Whisk in Mascarpone cheese.
Stir in whipping cream, soft serve mix, and key lime juice.
Pour all of the filling into a prepared crust.
Bake at 325° for 45-55 minutes. This is far longer than you would bake a traditional key lime pie but due to how thick it is.
Let cool to room temperature and then put in fridge for 30 minutes.
For the Whipped Cream;
Using a stand mixer with the whisk attachment, beat on high until the the heavy cream has stiff peaks.
Add the powdered sugar and soft serve mix and beat again until fully combined.
Using an ice cream scoop, scoop the whipped cream on top of the pie.