Key Lime Toasted Coconut Cupcakes: Key lime and toasted coconut cupcakes topped with key lime Swiss meringue buttercream and sprinkled with toasted coconut.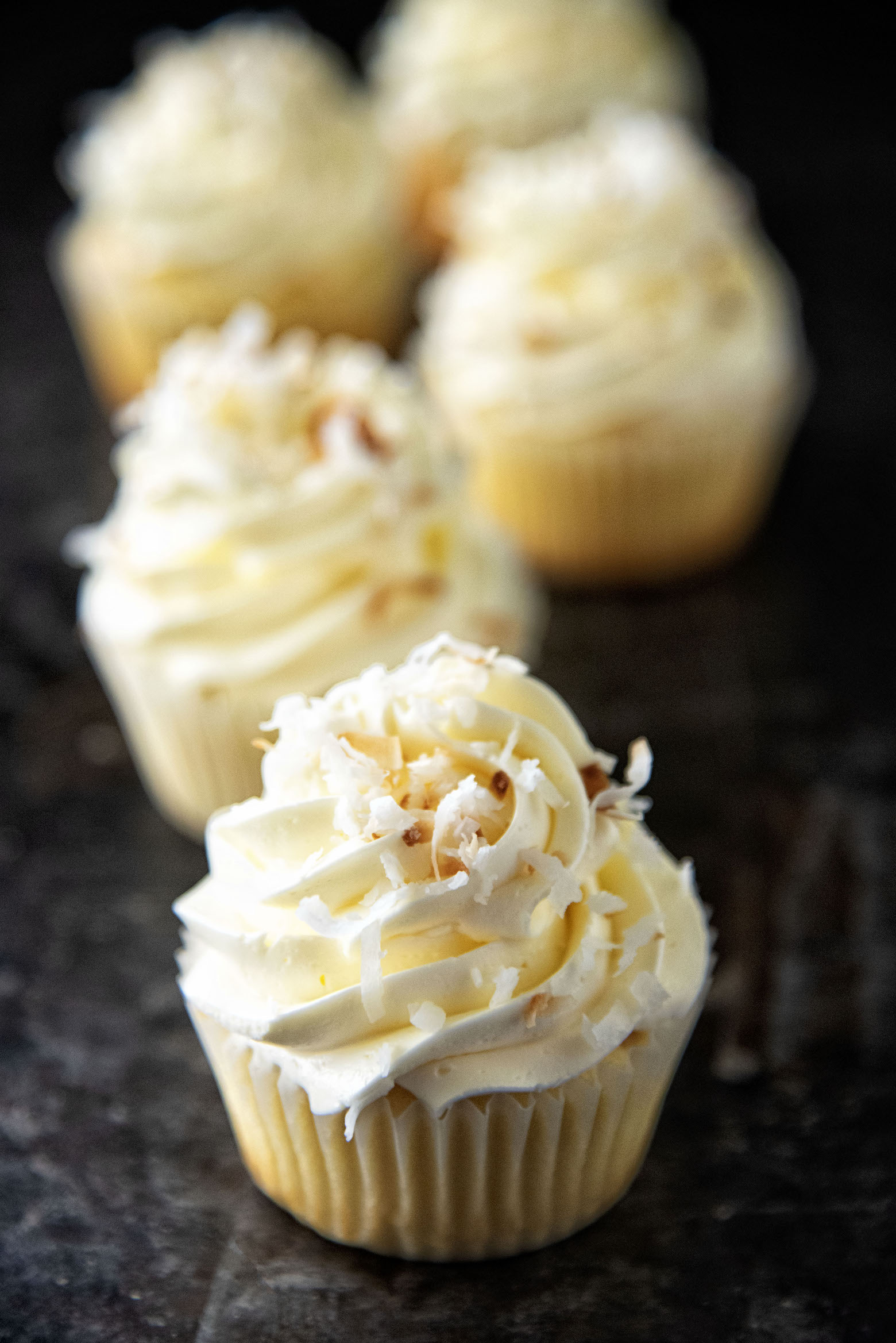 I'm not sure why, but I always tend to root for the underdog.
It's kind of why I love Groundhog's Day so much.
Because not that many people celebrate it.
Yet, it's important enough to be on most calendars. 🙂
So it has to be somewhat important.
Plus it has a really cute mascot.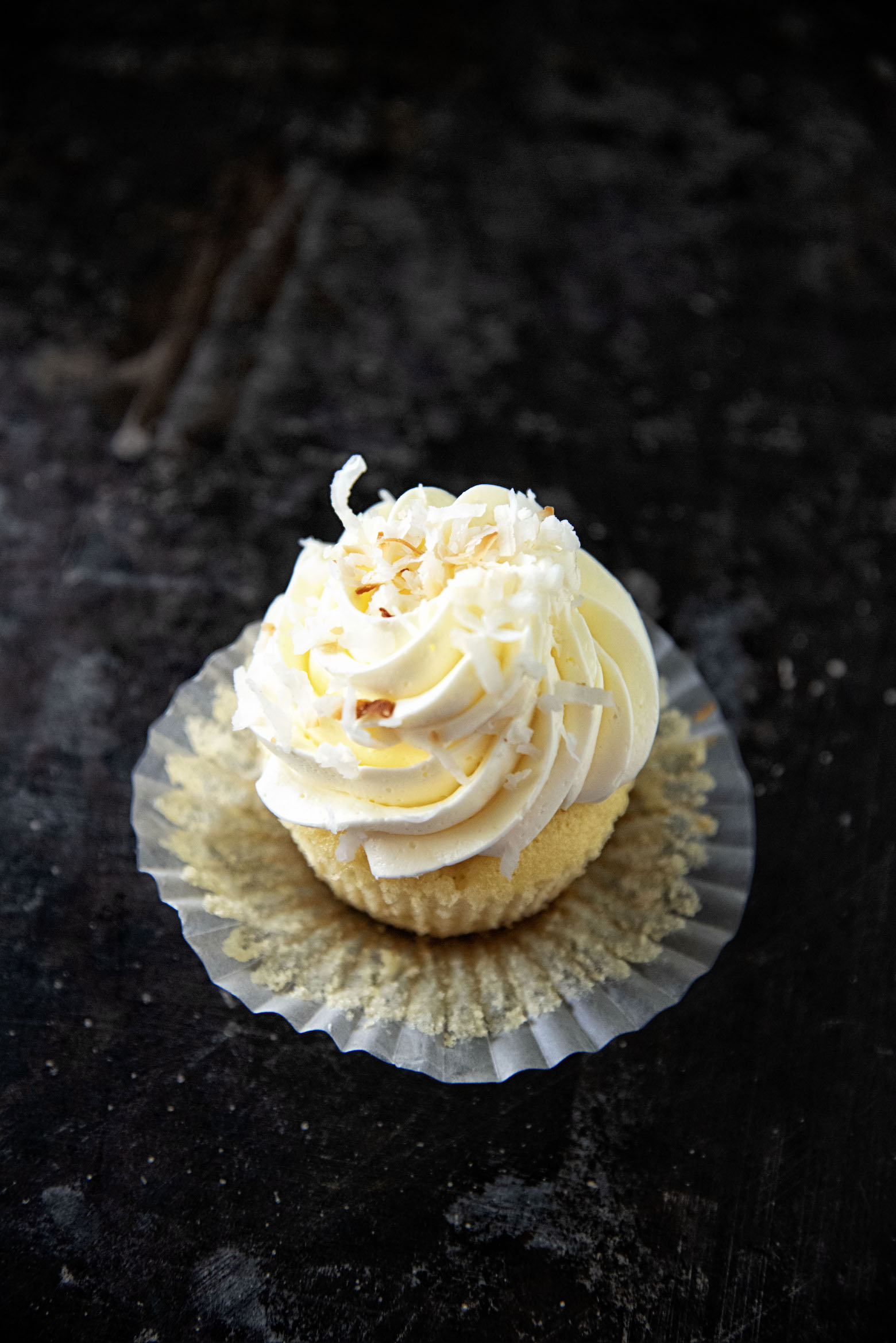 Right now in hockey there is an underdog story forming.
In case you aren't a hockey fan like me, playoffs just started last Wednesday.
The number one team this whole year was the Tampa Bay Lightning.
Everyone expected their first round to be a walk in the park against the Columbus Blue Jackets.
Except that the Blue Jackets have come along and won the first two games…in Tampa.
And as I type this they are currently winning game three.
There is plenty more time and they may lose but it definitely makes for exciting hockey.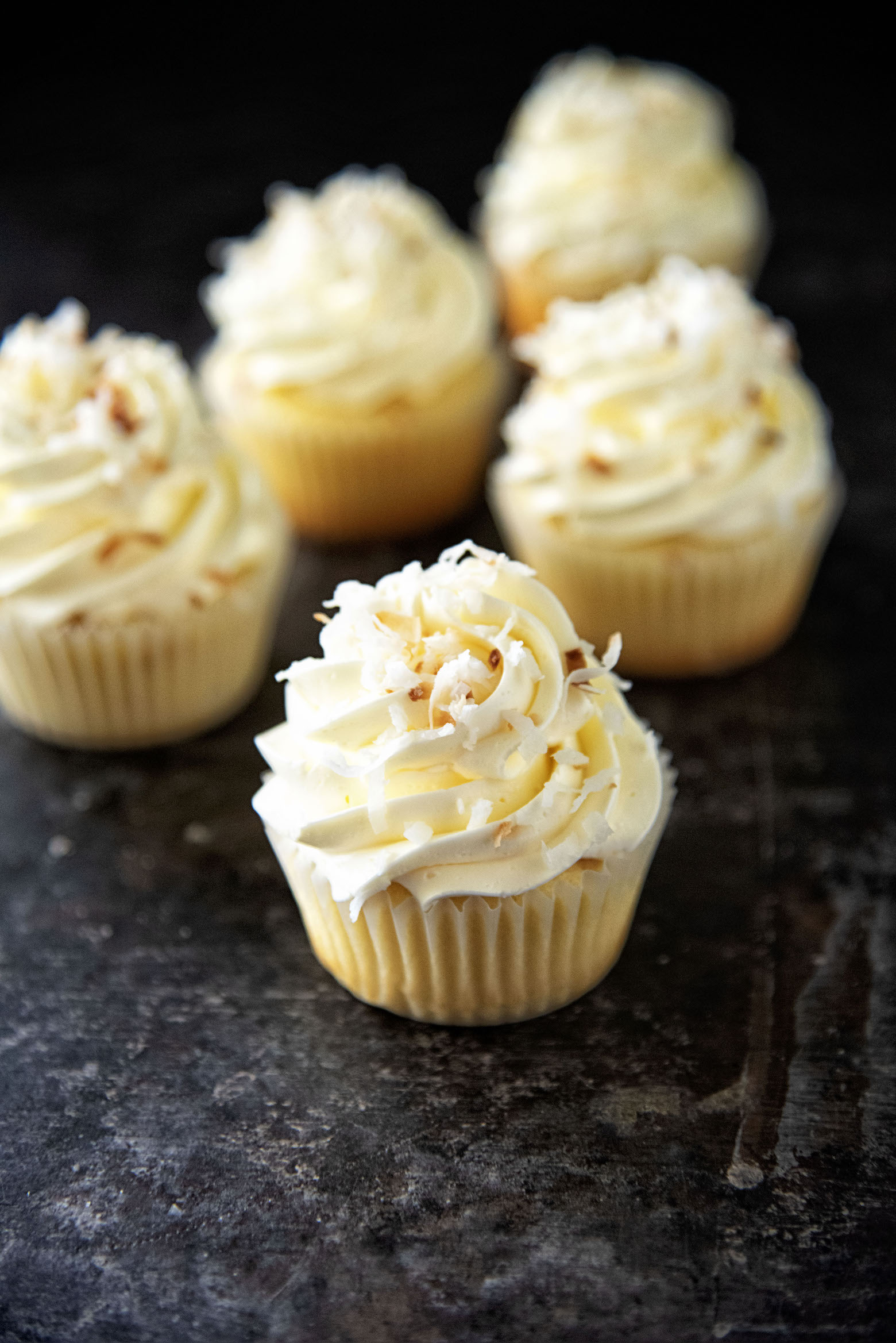 To me one of the underdogs in the culinary world is coconut.
I really think it's more of a texture thing but people do not seem to like it.
And I love it.
So does my mom.
Every Easter growing up we had the coconut cake where you make the coconut green for grass and have jelly beans.
I still keep trying to win people over with coconut.
One thing I think that helps is toasting it.
Takes on a whole different flavor and dimension.
I had a bunch of toasted coconut leftover from making the Pina Colada Jell-O Salad I made last week.
Thought about making just a coconut cake but they hubby and I love all things key lime.
What is really great about these is that they aren't too sweet.
Which I think is a lot of people's issues with cupcakes.
Not mine. I like things sweet.
But I know not everyone does.
Last but not least…it's a great time to order my cookbook. 😀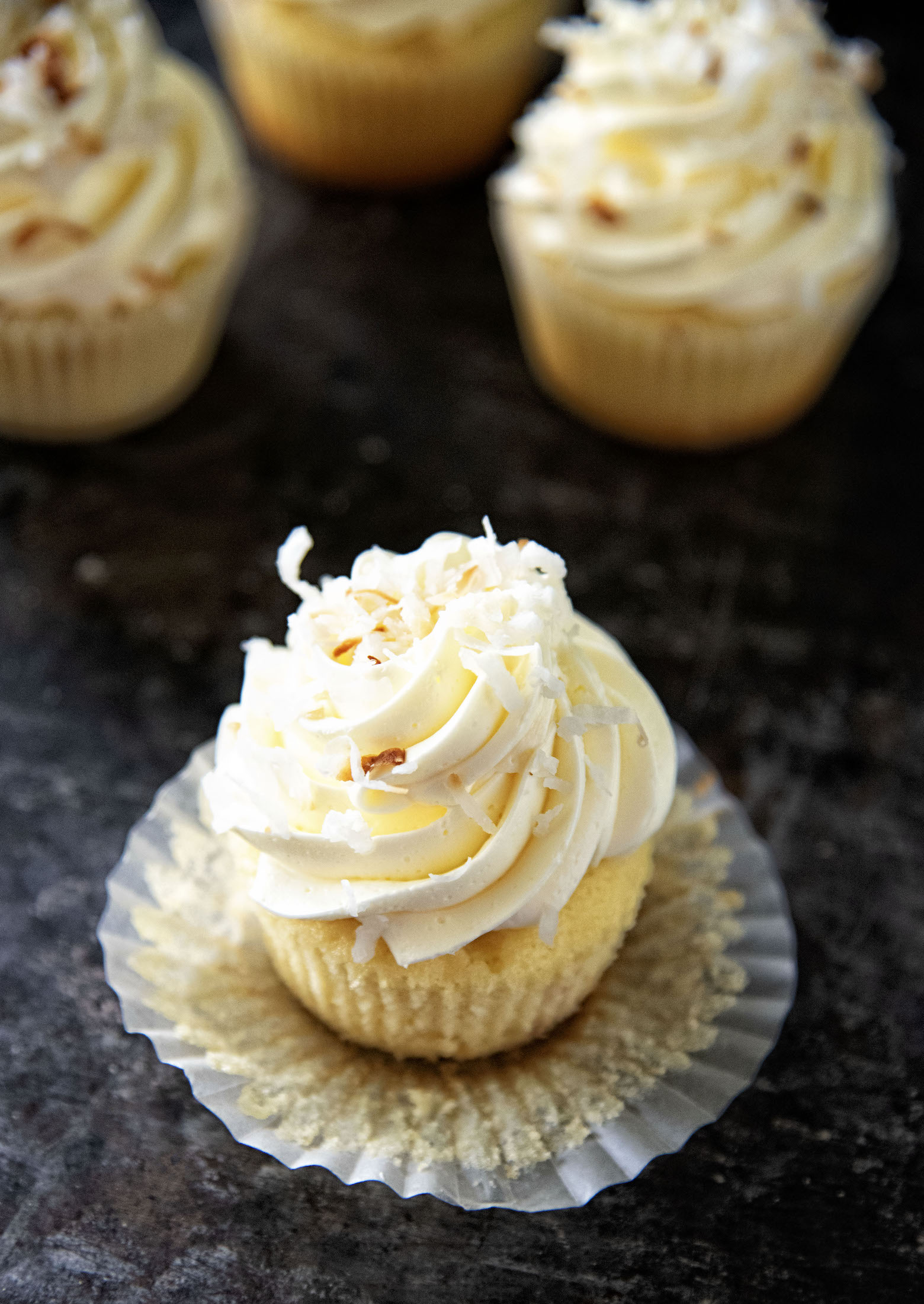 Like Key Lime and Coconut?
Yummy Key Lime Pie with Coconut-Pecan Graham Cracker Crust
Mini Key Lime Coconut Sandwich Button Cookies
Coconut Banana Bread with Key Lime Glaze
Ingredients
For the Cupcakes:
4 large eggs
8 TBSP unsalted butter, at room temperature
1/4 cup vegetable oil
1 cup whole milk
1 tsp. kosher salt
2 cups all-purpose flour
1 3/4 cups granulated sugar
2 tsp. baking powder
1 cup toasted coconut
For the Frosting:
3/4 cup egg whites
1 1/2 cup granulated sugar
2 (4 sticks) cups unsalted butter, cubed and at room temperature
pinch of salt
1 cup toasted coconut (as garnish)
Instructions
Preheat the oven to 350°F.
Line a cupcake pan with 20 baking cups.
In a stand mixer with a paddle attachment, beat the butter, sugar, and oil together until it becomes lighter in color, about 3 minutes.
Add eggs on medium-low speed for 2 minutes.
With the mixer running, add the milk, key lime juice, and salt. Mix for 1 minute until well combined.
Sift together the flour and baking powder and add to the batter.
Mix on medium until just combined, 10 to 20 seconds.
Remove the bowl and paddle from the mixer and use the paddle to scrape the bottom and sides of the bowl, ensuring that everything is well mixed.
Fold in the toasted coconut.
Scoop the batter into the prepared baking cups, filling them two thirds of the way.
Bake in the middle of the oven for 20 to 25 minutes, rotating the pan halfway through.
The cupcakes are done when the centers spring back when you touch them.
For the Frosting:
Place the egg whites and sugar in the metal bowl of a stand mixer and set over a small pot of simmering water (the bowl should not touch the water).
Heat, stirring occasionally, until mixture is 160F or hot to the touch.
Transfer bowl to stand mixer and beat on high speed with a whisk attachment to medium stiff peaks, about 8 minutes.
Reduce mixer speed to medium low and add butter a tablespoon at a time, letting it incorporate into the meringue for few moments before adding more.
Add key lime extract, key lime juice, and salt and beat on high for 1-2 minutes until smooth and creamy.
To assemble.
Frost cupcakes and sprinkle toasted coconut as garnish.