This Key Lime Pie Babka is filled with key lime pie filling and coated in graham cracker crumbs and key lime glaze.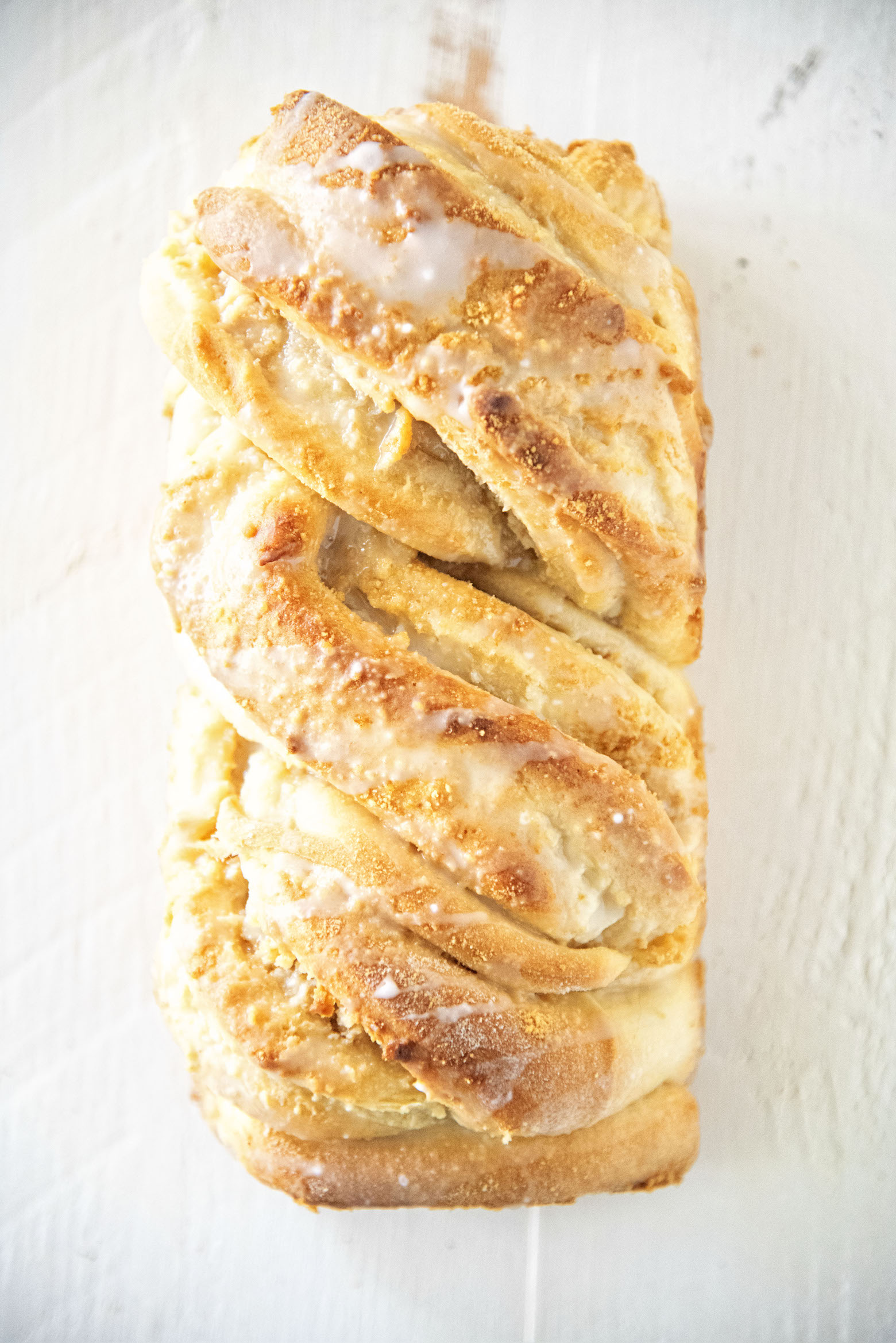 I've caught the babka bug again.
I thought of this recipe last summer and have been waiting to make it.
Not totally sure why I didn't make it last summer but I didn't.
It's no secret that I have a huge culinary crush on all things key lime.
So does my husband.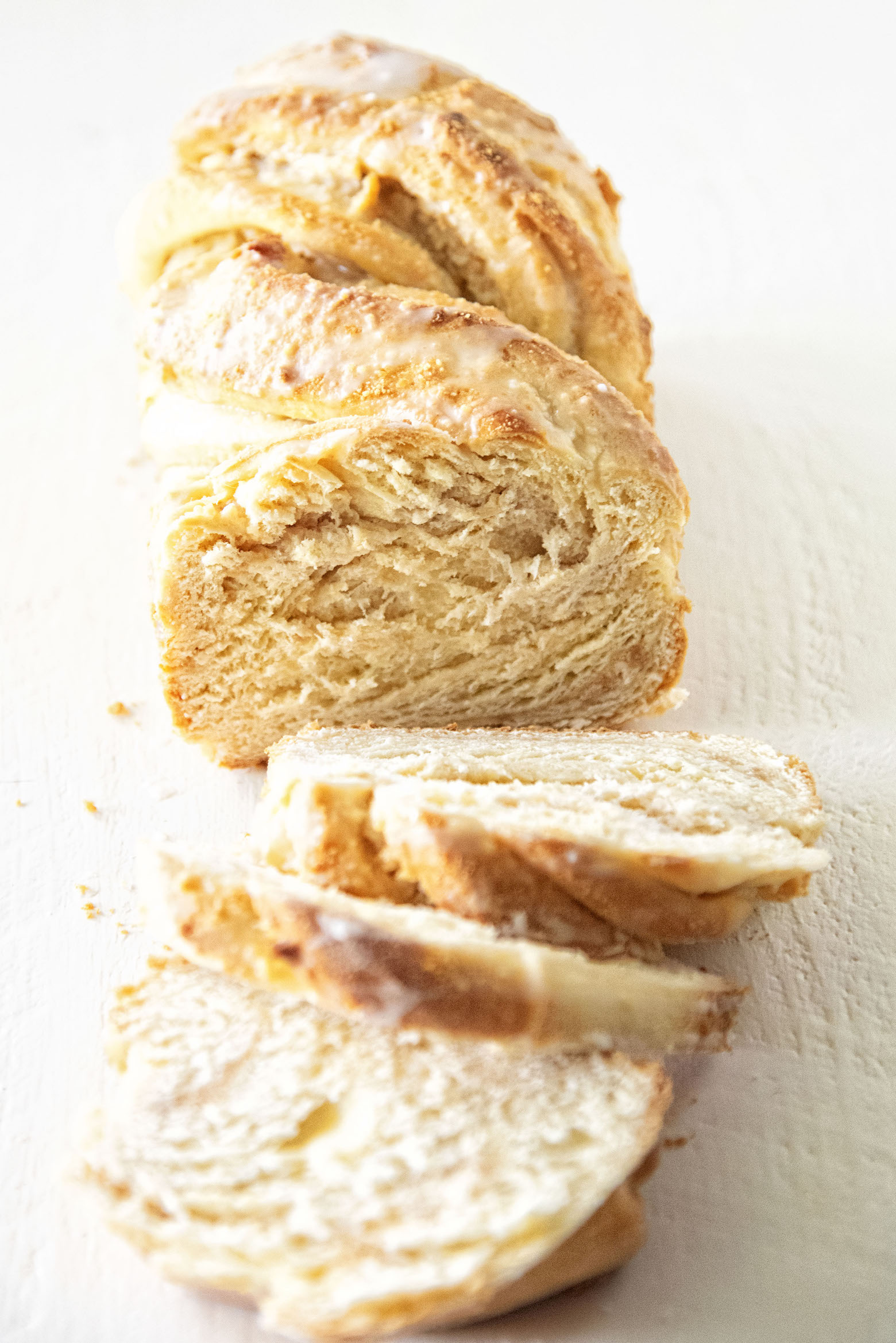 I went back and forth about possibly adding graham flour to the bread but went with the graham cracker crumbs as well.
You bake this in graham cracker crumbs which adds a whole new level to the babka.
If you don't want to use Mascarpone cheese you can substitute cream cheese but I really prefer the Mascarpone.
If you can't find key limes, which is often hard, I suggest buying key lime juice (see which one I use in the recipe).
And really, if you can get real key limes, I would still use Nellie and Joe.
Because key limes are so tiny and a pain to juice.
That being said people always ask if they can substitute just regular limes.
No, not really.
Limes do not have the tart flavor that key limes have.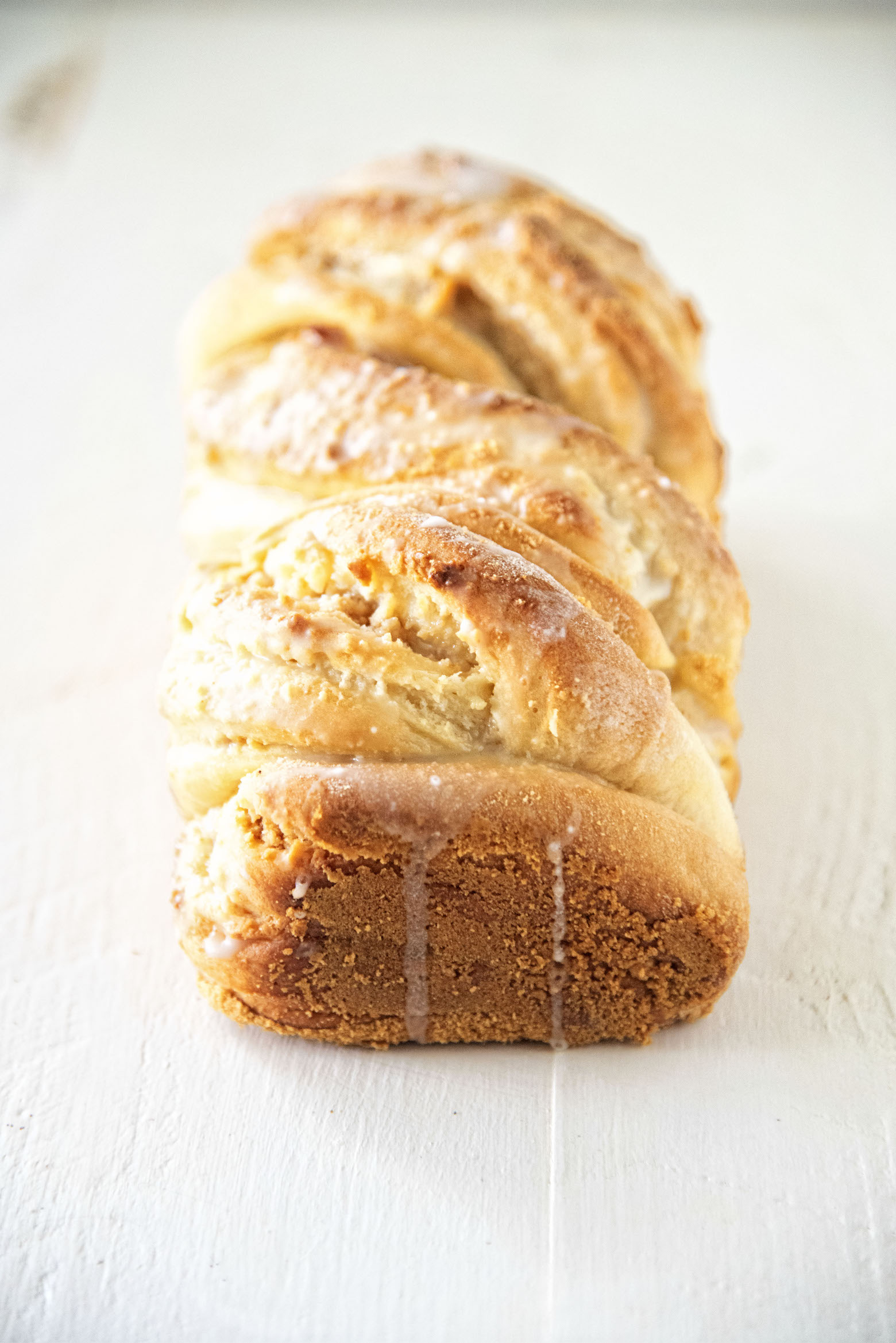 Key lime fans and babka fans will say this Key Lime Pie Babka is a hit.
Because it is.
At least in this household it is.
P.S. It's a great day to buy my cookbook.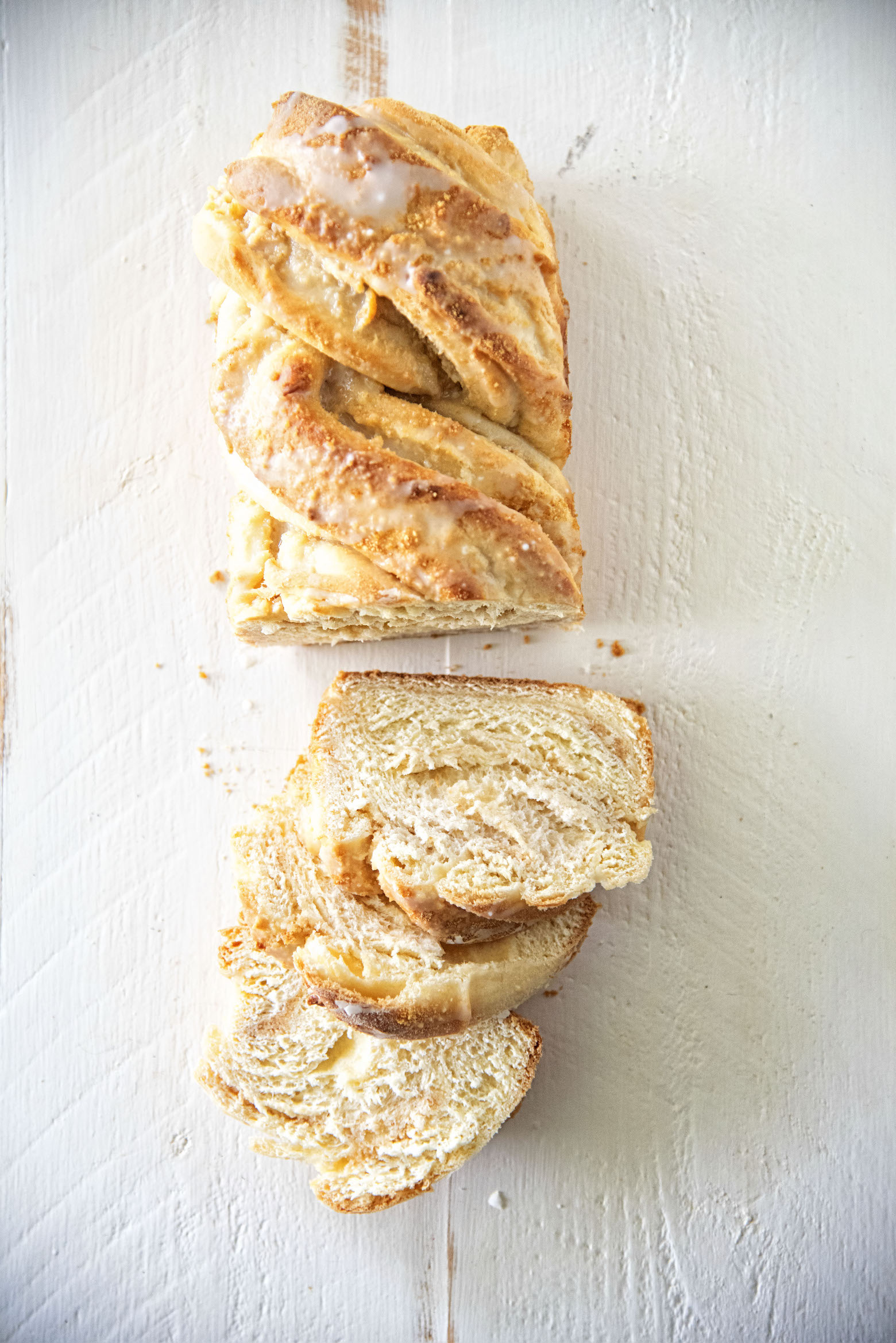 Want more babka recipes? Try these:
Brown Sugar Apple Cinnamon Babka
Sweet Corn and Raspberry Babka
Fireball Glazed Cinnamon Sugar Babka
Ingredients
For the Bread:
1 TBSP dry active yeast (I used Red Star Yeast)
1/2 cup + ½ tsp. granulated sugar
½ cup lukewarm water (105-110F)
4 ½ cups all-purpose flour
1 tsp. vanilla extract
½ cup full fat milk
¾ cup (1 ½ sticks) unsalted butter, melted
2 eggs
Key Lime Pie Filling
8 oz mascarpone cheese, at room temperature
9 oz sweetened condensed milk
For the Glaze:
1 1/2 cups powdered sugar, sifted
2 TBSP (or more if you want thinner) key lime juice
Instructions
For the Babka:
Place the yeast and ½ teaspoon granulated sugar in a small bowl.
Add the water and stir gently to mix.
Set aside until foamy, 5 to 10 minutes.
In a stand mixer fitted with a dough hook, mix together the flour, 1/2 cup granulated sugar, and vanilla.
In a medium saucepan, scald the milk (bring almost to a boil, until milk is just simmering).
Allow to sit for 1 minute to cool just slightly.
With mixer on low, add the yeast mixture, milk, and melted butter.
Add eggs one at a time.
When the dough begins to come together, after 2 to 3 minutes, turn off mixer and scrape down the sides.
Raise the speed to high and mix for another 5 to 10 minutes until the dough is shiny and elastic.
Place dough in a greased bowl with a damp towel on top.
Allow to rise until it has doubled, about 1 to 2 hours.
For the Filing:

Place all ingredients in a mixer fitted with a paddle attachment.

Mix on low for 30 seconds. Increase speed to medium and blend for 2 minutes.

Place in a separate bowl and place in fridge for 30 minutes.

Shape and bake babka:
Grease two loaf pans with butter.
Divide 1/2 graham cracker crumbs evenly and coat the buttered pans in crumbs.
Cut the dough into two equal parts.
Roll out one part into a rectangle.
Spread 1 1/2 cups of key lime pie filling onto the rolled out dough.
Roll dough up like a cinnamon roll and cut it straight down the middle so the filling is exposed.
Cut ½ inch off each end.
Layer each cut piece on top of one another and twist.
Filling will come out, that is to be expected.
Place in prepared loaf pan.
Sprinkle with 1/8 cup graham cracker crumbs.
Repeat with other babka dough.
Lightly drape a kitchen towel over the top of pans.
Allow to rise another 30 minutes.
Preheat oven to 350°F while the dough rises.
Bake for 20 minutes with aluminum foil lightly tenting the bread.
Remove foil and put back in oven and bake another 15-20 minutes.
The edges should be slightly brown and the middle should be slightly doughy.
Allow to cool for 5 to 10 minutes.
Using a butter knife, loosen sides of the babkas from the pans and place on top of parchment wire rack to cool.
Make the glaze:
Combine powdered sugar and 2 tablespoons key juice in small bowl.
Stir with spoon until smooth and paste-like, adding more lemon juice by 1/2 teaspoonfuls if glaze is too thick to spread.
Drizzle glaze over the two babkas.