Information about my cookbook Holy Sweet! 60 Indulgent Recipes for Bigger Better Desserts. Including photos and the table of contents.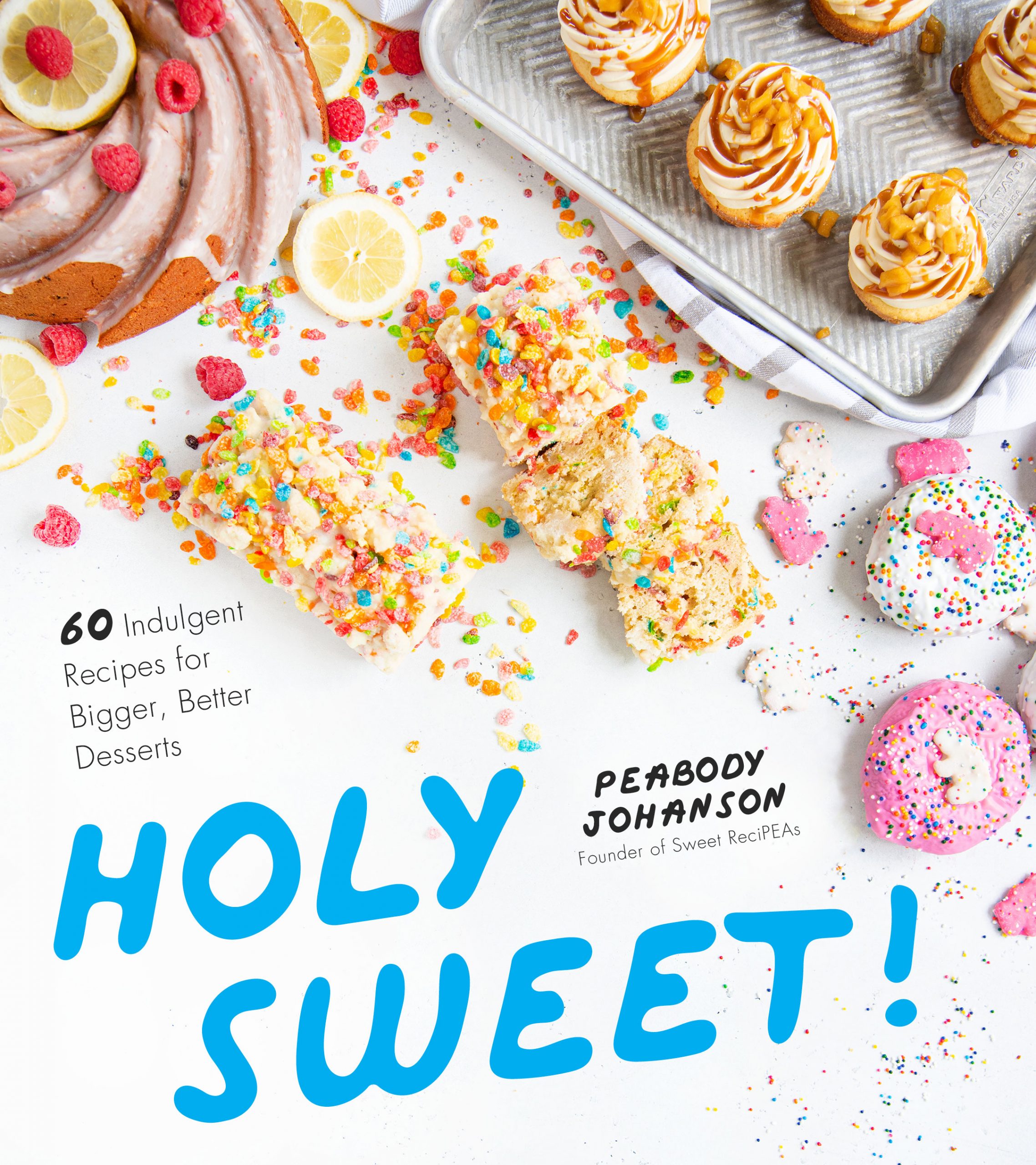 You may or may not know that a month from today, November 17th, 2020 my cookbook Holy Sweet! 60 Indulgent Recipes for Bigger Better Desserts is released.
It's my first cookbook and I'm excited/nervous about it all. I, of course, want people to love it.
The good news is if you like this blog you will like the cookbook.
It was meant to be fun and bring you joy and I truly hope it does.
Currently Amazon does not have Look Inside up on my book and so I thought I would share the chapters and their contents with you so you can see what the recipes are!
I do have an author page on Amazon now if you want to check it out.
You might be amused by my bio.
My cookbook, Holy Sweet! 60 Indulgent Recipes for Bigger Better Desserts, can be found on Amazon or there are other options you can see here.
Along with the Table of Contents you can see what people are saying about the book so far!
So here we go!
"When it comes to the sweetest treats and most delicious eats, Peabody has it all covered in Holy Sweet! Packed with mouthwatering recipes, nostalgic flavors, state fair favorites, cereal inspired desserts, boozy infused eats, frozen treats and more, this one of a kind cookbook brings both flavor and fun to your food. Peabody's whimsically decadent recipes can be easily recreated in your home, for which your friends and family will thank you! Move over run-of-the-mill chocolate cake, there is a whole new desert game in town!"
 – Christi Johnstone, cookbook author and creator of Love from the Oven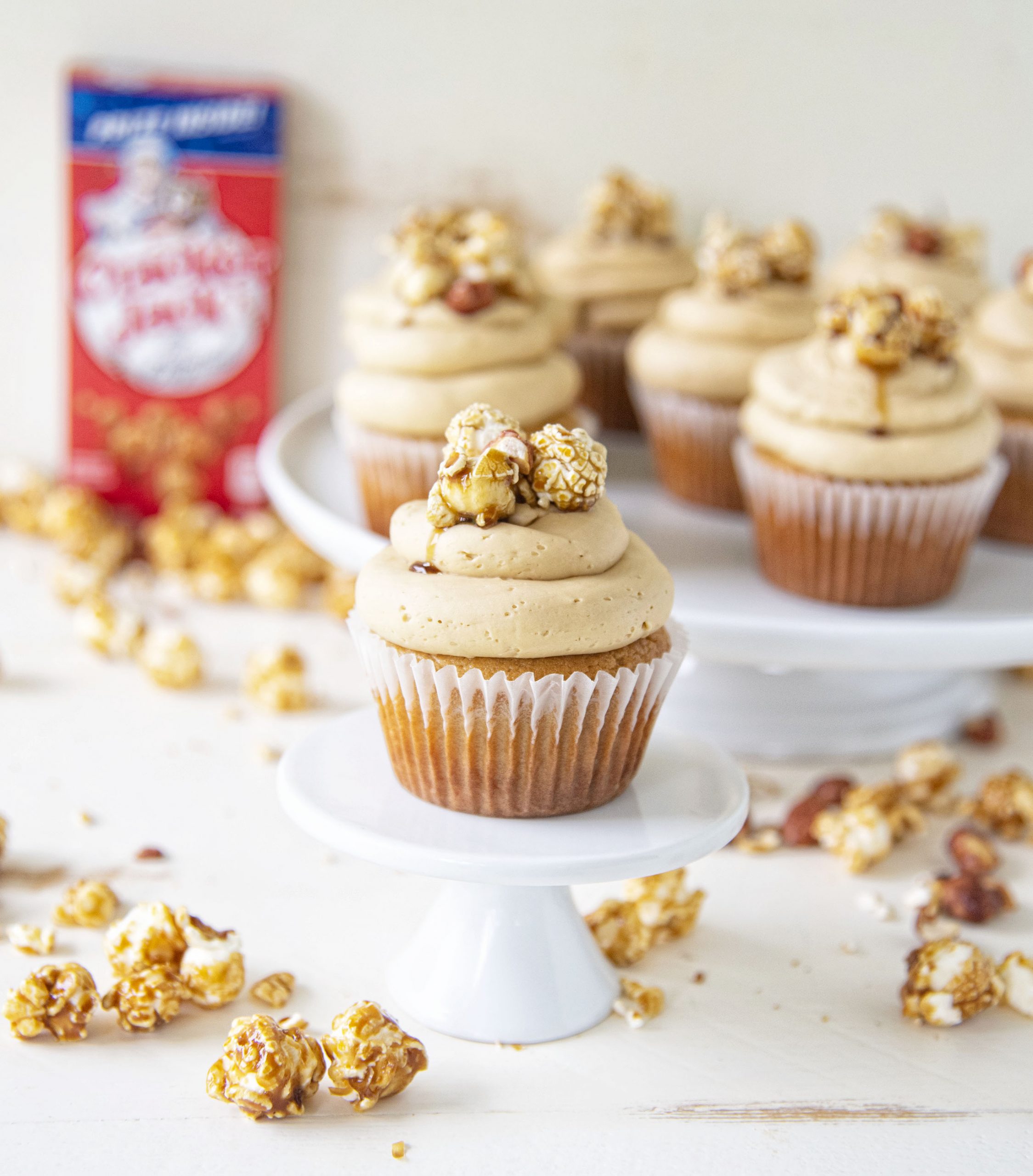 "Every sugary delight in Peabody Johnson's book will tantalize your eyes and delight your taste buds.  Every page feels special, somehow maintaining an incredible level of creativity with new flavor combinations, fresh ways to use familiar ingredients, and a clear passion for whimsy.  You're not going to be able to decide which of these beautifully crafted sweets to make first."
-Erin Mylroie, author of 101 Cookies 
Chapter 1
Inner Child: Recipes inspired by my Childhood Favorites
Circus Animal Filled Donuts 
Snickerdoodle Cookie Dough Rice Krispie Treats 
Cracker Jack Cupcakes (featured above)
Oatmeal Cookie Cream Pie Pie
Honey Bun Bread Pudding
Snowball Sandwich Cookies 
Cosmic Brownie Torte
Chocolate Chip Cookie Tiramisu
Twinkie Whoopie Pies
"Peabody serves up inventive, crave-worthy recipes with a heaping helping of nostalgia in her debut cookbook, Holy Sweet. It's filled to the brim with unique and playful ideas that will delight your inner child, and sweet tooth!"
– Heather Baird, cookbook author and creator of Sprinkle Bakes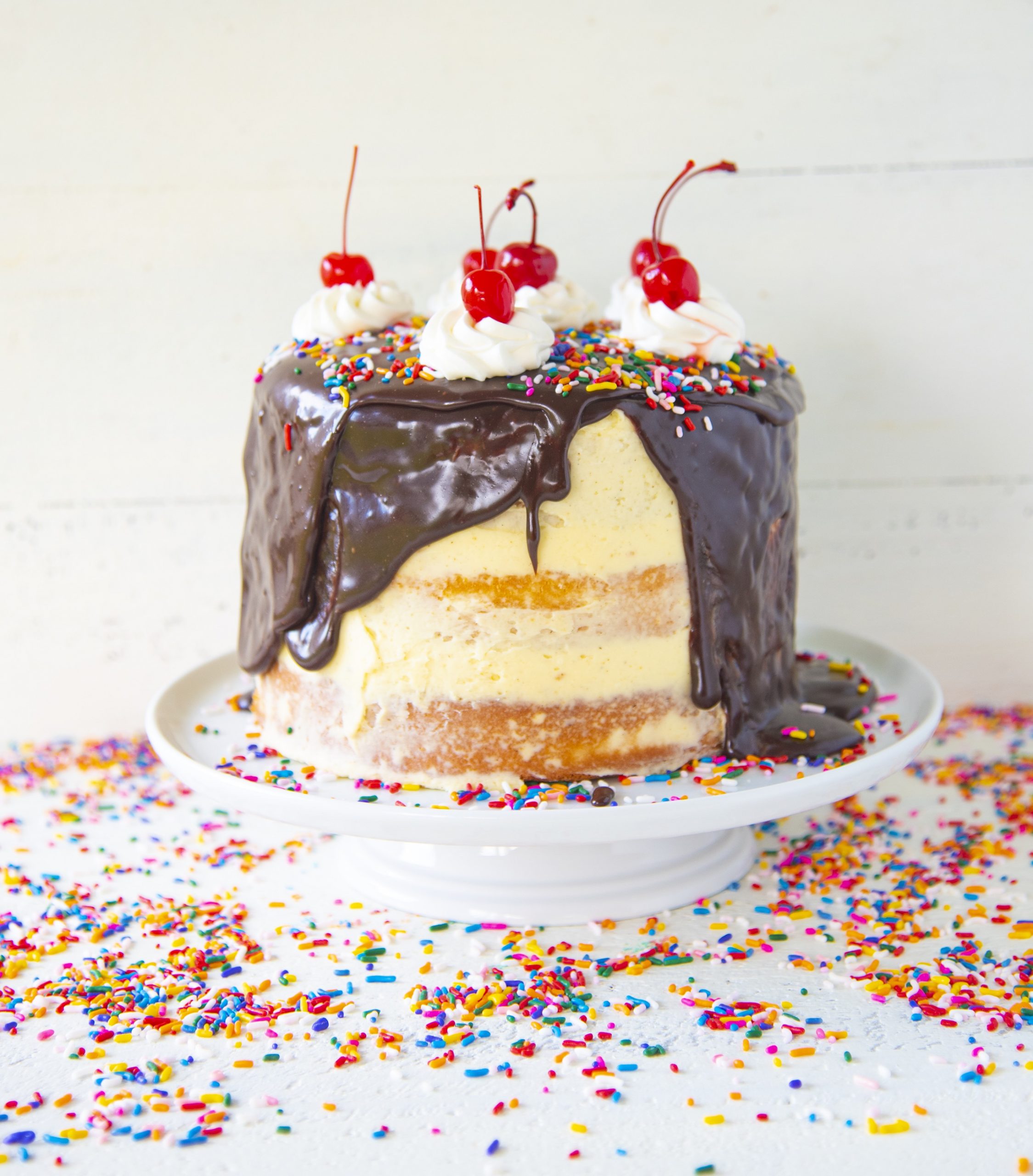 "Ingenuity and indulgence are Peabody's calling card. She takes the ordinary and makes it extraordinary! After having tried several of her recipes I know that they are crowd pleasers!"
-Amanda Rettke, cookbook author and creator of I am Baker 
Chapter 2
Chill Out: Recipes Inspired by my Favorite Ice Cream Flavors 
Hot Fudge Sundae Layer Cake (featured above)
Drumstick Ice Cream Sweet Rolls 
Butter Pecan Ice Cream Caramels
Root Beer Float Mini Cones
Cookies and Cream Bread Pudding
Banana Split Cream Pie
Mint Chocolate Chip Cupcakes
Atlantic Beach Pie Thumbprint Cookies
Rocky Road Brownie Pie
Chubby Hubby Fudge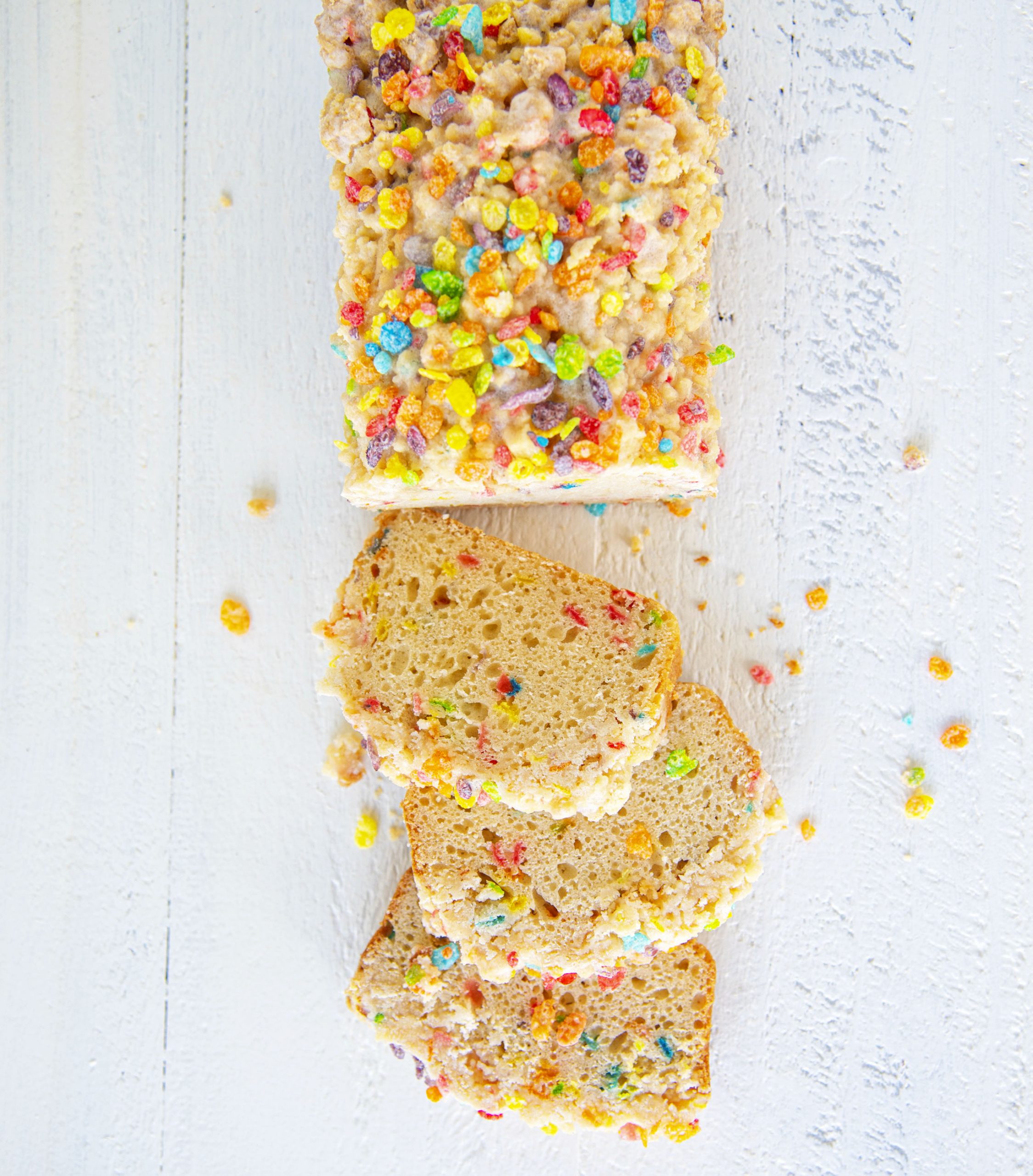 "Peabody knows exactly what we all want to eat. "Holy Sweet!" is filled with the sweetest, brightest, most mouth watering recipes I've ever seen. Full of color, creativity, and joy. Every decadent dessert is iced, stuffed, frosted, glazed, drizzled, sauced, or crumb-topped. I will make it my life's goal to eat every single thing in this book and you should, too!"
–Andie Mitchell, New York Times bestselling author of It Was Me All Along 
Chapter 3
Cereal Killers: Desserts inspired by some of my favorite Sugary Cereals
Captain Crunch Boston Cream Pie Layer Cake 
Fudge Frosted Cinnamon Toast Crunch Hot Milk Cake
Peanut Butter Captain Crunch No Bake Cheesecake 
Frosted Flakes Banana Chocolate Chip Pound Cake 
Honey Bunches of Oats Baklava Creme Brûlée 
Oops All Berries Tres Leches Cake
Fruity Pebbles Crumb Cake (pictured above)
No Churn Key Lime Golden Grahams Ice Cream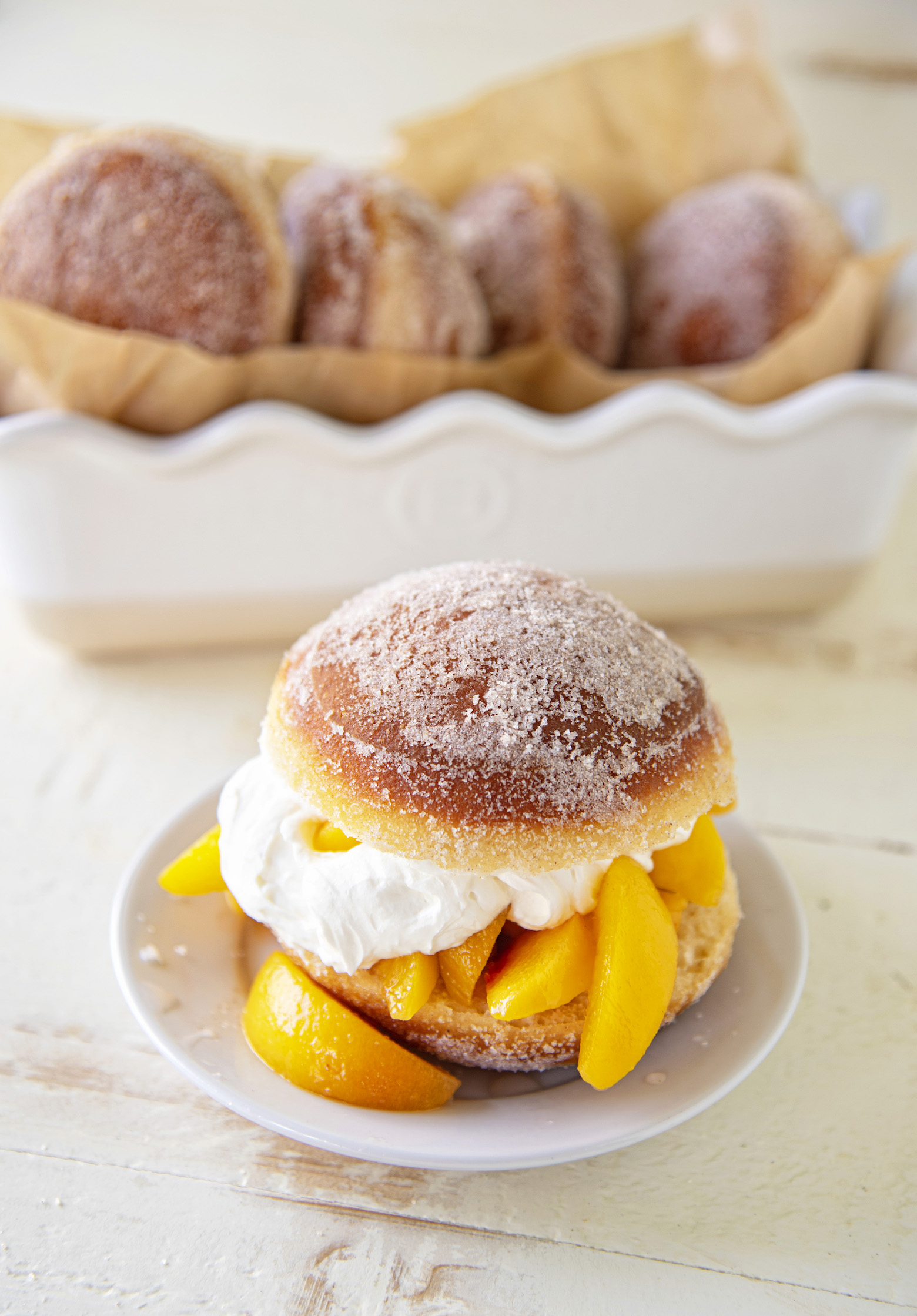 I've always adored Peabody's wildly creative, unique recipes and I couldn't be more excited for Holy Sweet! The Fruit Pebbles Crumb Cake is all I need in life. This book is a keeper!" 
– Jessica Merchant, creator of How Sweet Eats
Chapter 4
Fair Enough: Recipes Inspired by State Fair Foods
Cinnamon Donut Peach Shortcake 
Triple Berry Scone Cobbler 
Cinnamon Roll Apple Pot Pies
Blueberry Limoncello Jam Bars
Snickerdoodle Caramel Apple Cupcakes
Caramel Corn Funnel Cake
Sweet Corn Bread Pudding
Raspberry Lemonade Bundt Cake
Pineapple Upside Down Dump Cake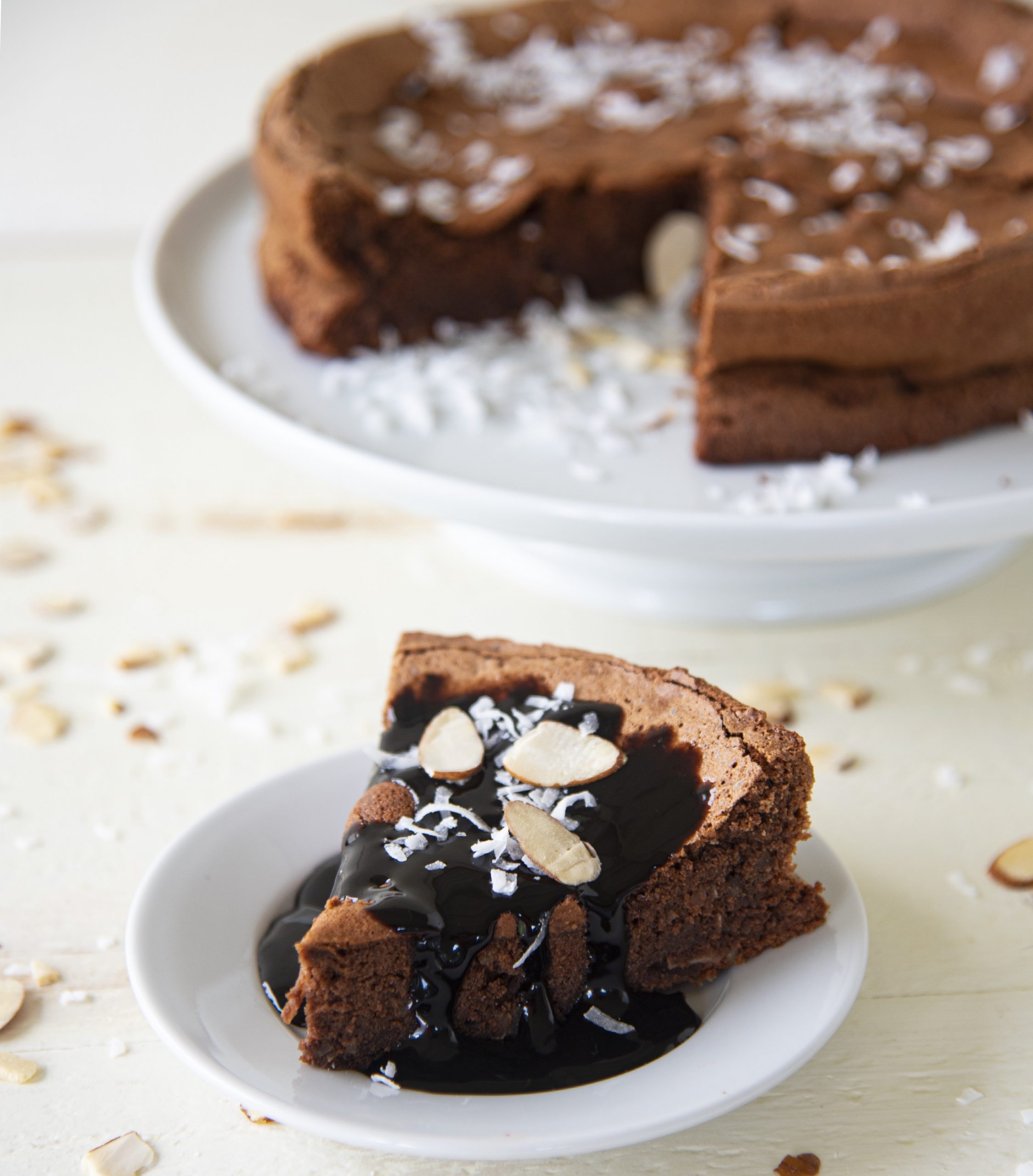 "Peabody's Holy Sweet cookbook is FULL of holy sweetness…I'm completely obsessed. I love her creativity when it comes to recipes on her blog and she's done it again with this amazing cookbook! She covers it all from childhood favorites inspired sweet recipes to sweet boozy recipes, there's something for everyone! This cookbook is a must on your cookbook shelf!"
-Julie Deily, creator of The Little Kitchen blog
Chapter 5
Candy Crush : Recipes Inspired by Candy Addiction 
Milky Way Pie 
Caramel Cookie Layer Crunch Magic Layer Bars
Snickers Tart
Almond Joy Flourless Cake (pictured above)
Malted Milk Chocolate Cupcakes
Whatchamacallit Brownies
Peanut Butter Cup Fudgy Cookies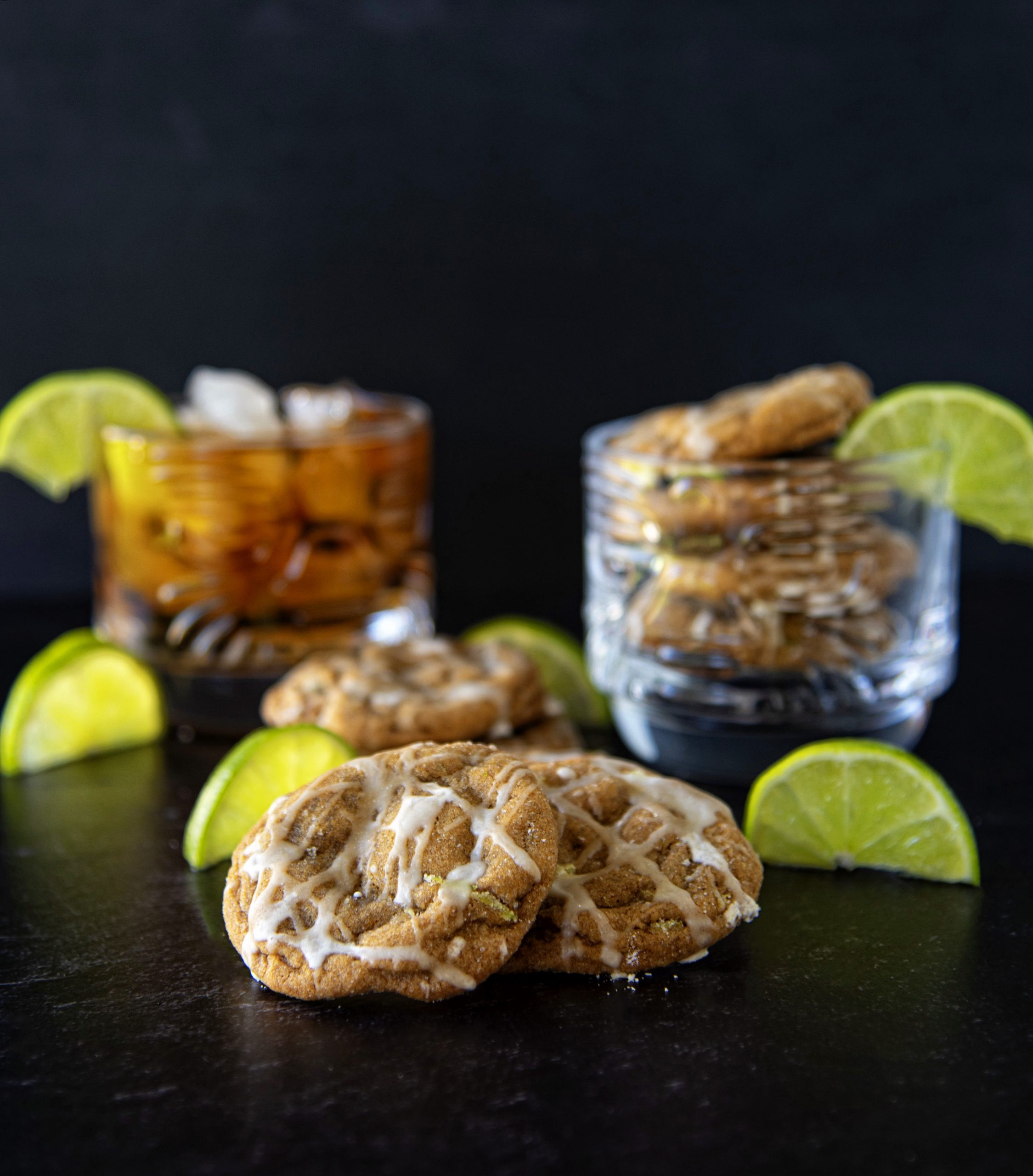 "I'm a professional cookbook reviewer and lover of cookbooks. I've followed Peabody's blog and recipes since she began and have written her a few times encouraging her to write a book! My prayers have been answered. Holy Sweet is every baker's dream filled with innovative creations that are guaranteed to be a divine experience! These are crowd pleasing recipes you will not find anywhere else!"
-Jenny Hartin, Eat Your Books and The Cookbook Junkies
Chapter 6
It's 5 O'Clock Somewhere: Recipes Infused with Booze
Bailey's Irish Nut Cheesecake 
Pina Colada Quick Bread 
Kalimotxo Texas Sheet Cake 
Bourbon Peach Upside Down Cake
Chocolate Glazed Brown Sugar Amaretto Bundt Cake 
Dark and Stormy Ginger Cookies (pictured above)
Jack and Coke Blondies  
Banana Fosters Ice Cream Pie 
Brown Butter Peach Melba Crumb Cake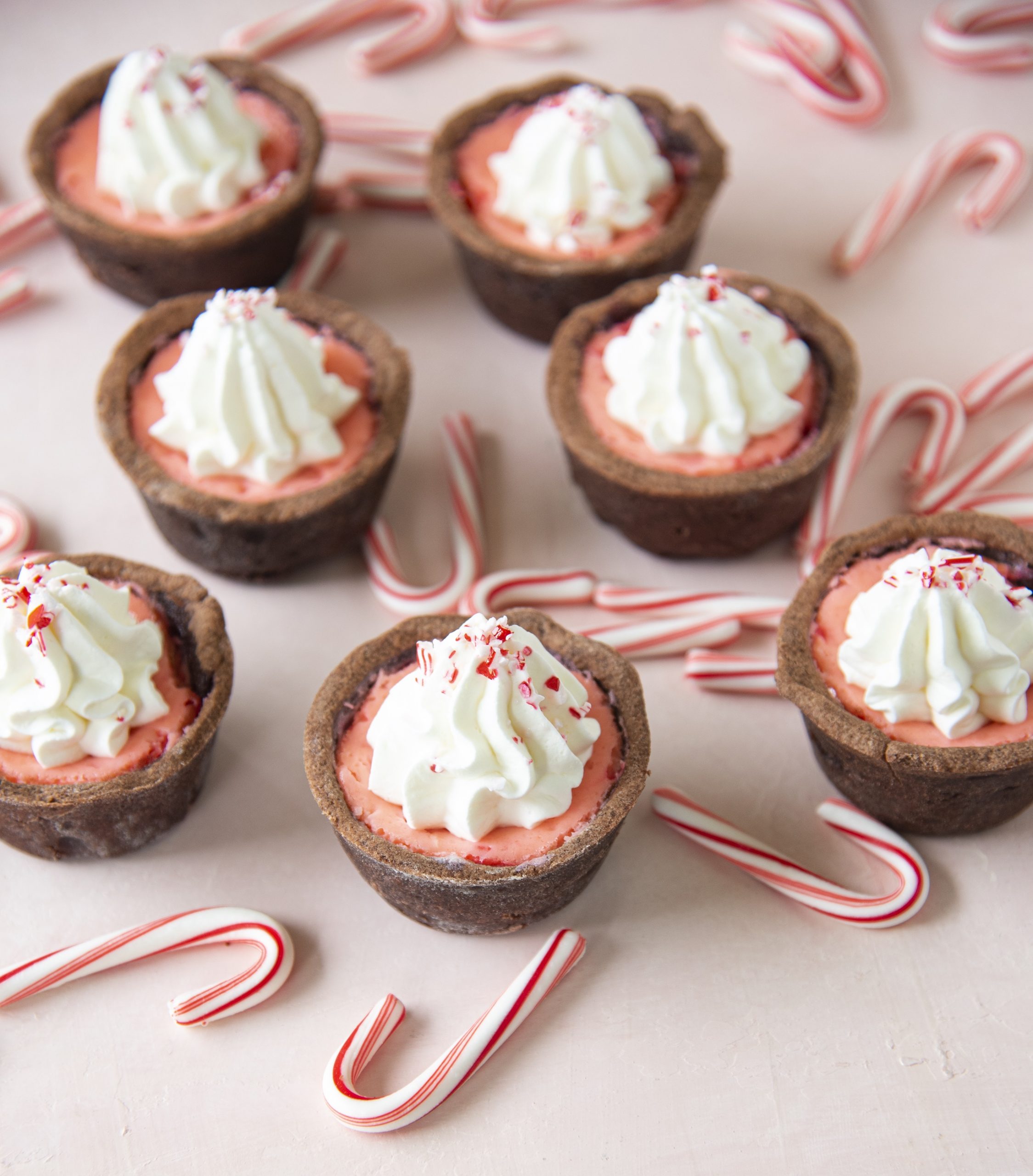 "An evil genius in the kitchen – Peabody blends together every secret indulgence and guilty pleasure into playful desserts that always have me reaching for more! As a fan of her culinary wizardry for over a decade, I am excited to devour every single recipe from cover to cover"
– Kita Roberts creator of Pass the Sushi and Girl Carnivore
Chapter 7
Holly Jolly: Recipes to Celebrate the Holidays 
Peppermint Bark Red Velvet Layer Cake 
Sticky Bun Cinnamon Roll Cheesecake 
Maple Bar Pumpkin Cheesecake Bread Pudding
White Chocolate Candy Cane Cheesecake Tarts (pictured above)
Orange Glazed Gingerbread Babka 
Fruitcake Monkey Bread  
Hot Chocolate Cheesecake Cheeseball
Eggnog Creme Caramel
And the last quote is from my cookbook author crush. I own everyone of her cookbooks! Jill has also been the one for years encouraging me to write a cookbook.
"Peabody Johanson is a girl after my own heart. Her sweetly indulgent desserts are filled to the brim with her own personal brand of wit and whimsy. Her joyful,creative recipes are inspired by everything from her love of sugary cereals and over-the-top fair foods to classic treats from her childhood (with a healthy splash of rum,whisky, and Bailey's Irish Cream stirred in for good measure.) Although her recipes for Fruity Pebbles Crumb Cake and Jack and Coke Blondies are lighthearted and tons of fun, don't be fooled into thinking Peabody isn't serious about her baking. Her technique is solid and her recipes are well-tested, so you can be assured of flawless results in your own kitchen. Holy Sweet! brings the humor and heart Peabody's fans have come to expect from her blog and her baking into your kitchen in on one delightful, scrumptious package."
– Jill O'Connor, cookbook author of Cake, I Love You and Sticky, Chewy Messy, Gooey: Desserts