These Glazed Butter Pecan Banana Muffins are a moist banana muffin made with butter pecan ice cream and glazed with a Butter Pecan booze.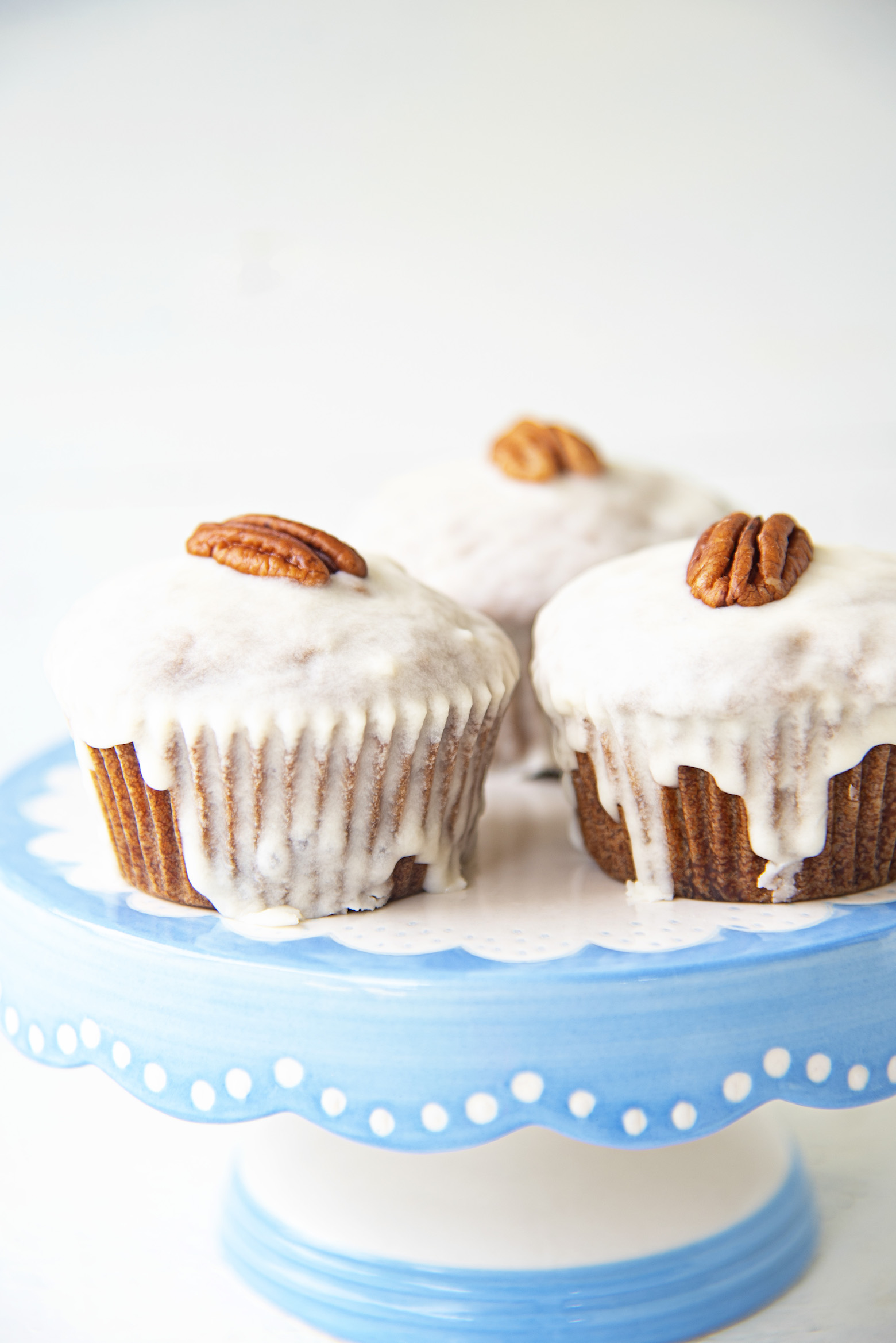 If you read this weeks email then you know I mentioned that we might have to say goodbye to our dog Mickey.
Sadly, that prediction came true on Friday.
For those that don't know my husband and I take in special needs/senior Cavalier King Charles Spaniels and English Toy Spaniels.
Our first one was Mickey.
We got him at age 8 and we said goodbye at age 13 1/2.
Originally we thought with all his health issues that he would only be around a year or two.
But he always defied the odds.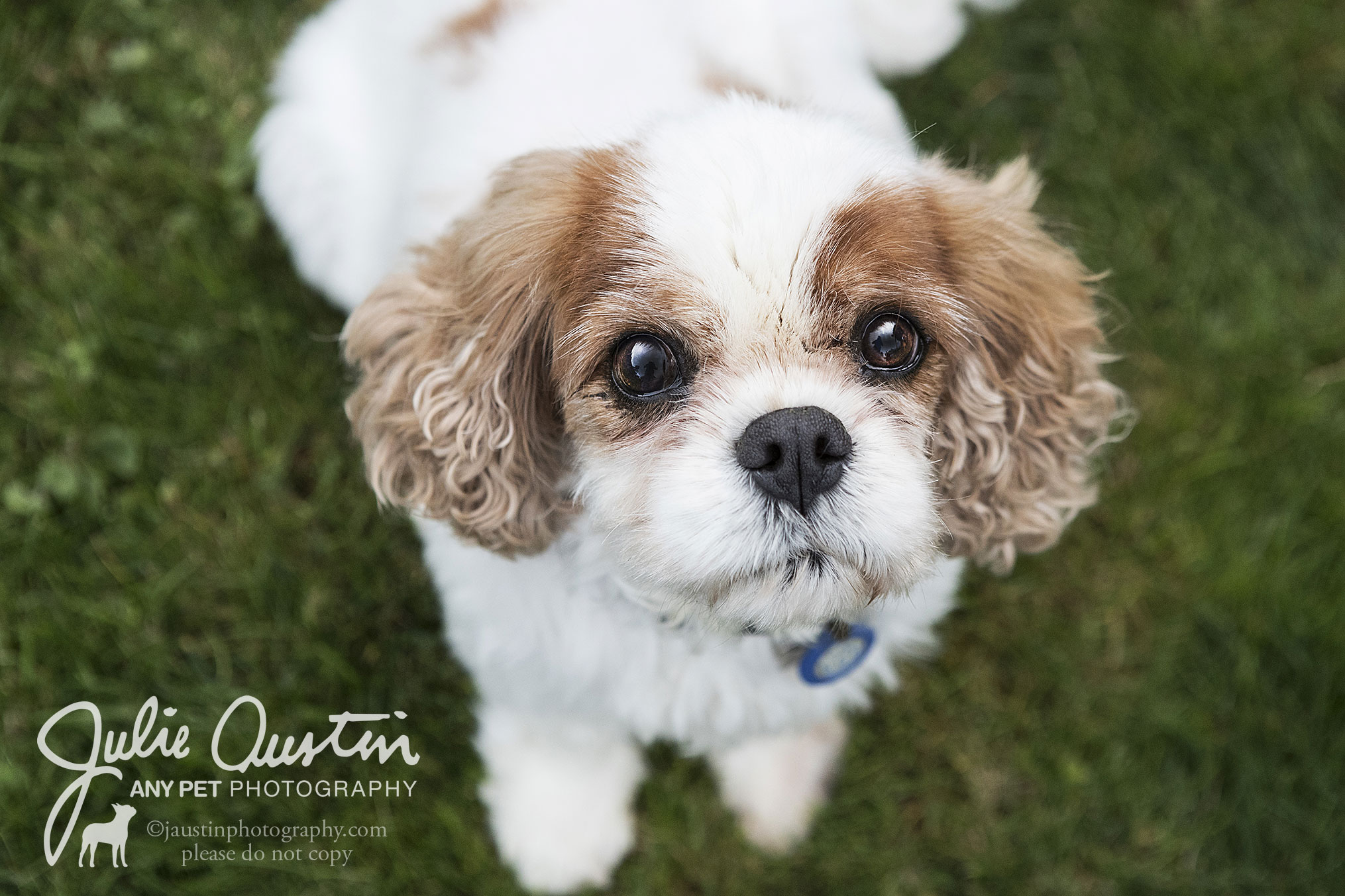 And because he kept defying the odds we just kept expecting him to be around.
Even towards the end with his decline my husband and I deep down had hoped he would once more bounce back.
But alas he did not.
And with that we said goodbye to him.
Fortunately our in home euthanasia vet that we use is operating but we had to do it outside when normally it is in the house.
Or in this case we had wanted to do it in the travel trailer that he loved so much.
But just like everything this year, nothing goes according to plan.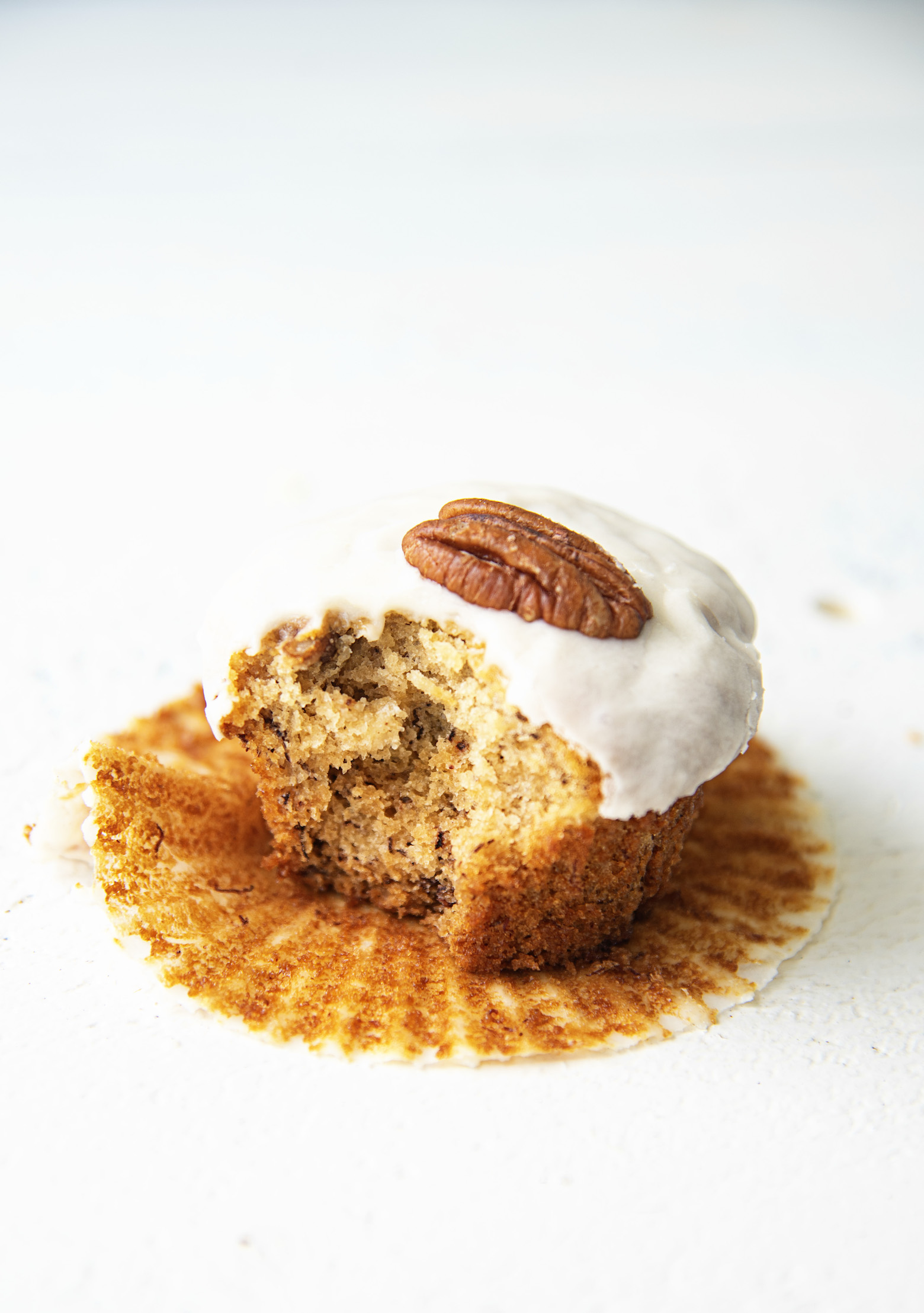 The weeks leading up to his death he spent the majority of the time napping in the kitchen.
I spent a lot of time baking as a distraction but also to spend time with him being near me.
Our kitchen is very small (81 sq. ft.).
And so stepping around him while in there was annoying but I just kept reminding myself that I would have an empty kitchen soon enough. 🙁
Now the kitchen seems so empty.
Because it is.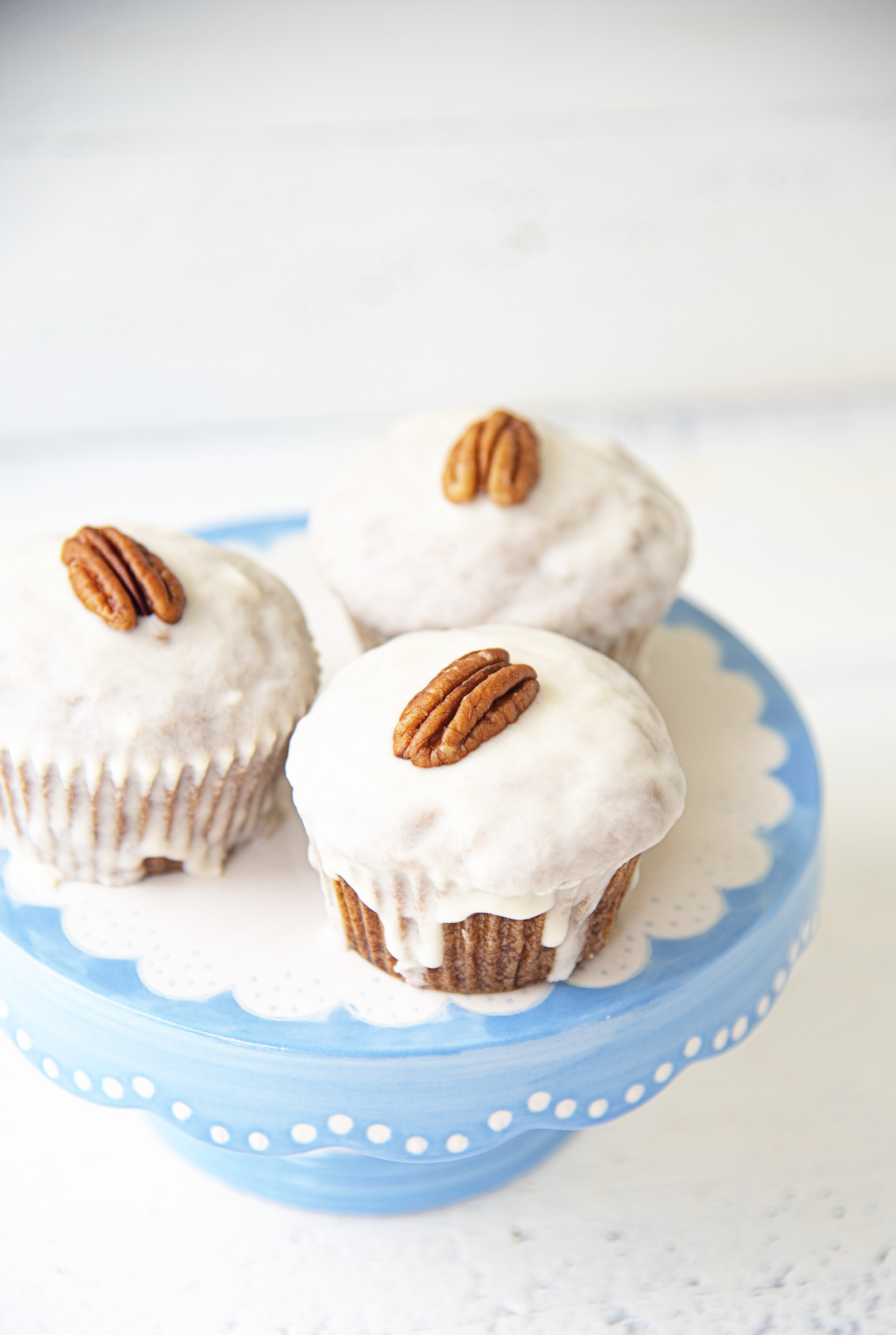 One of the many things I baked while he was being a "helper" were these Glazed Butter Pecan Banana Muffins.
Just like the moonshine I used for the Fruit Punch Moonshine Jell-O Shots the same company (Sugarlands Distillery) makes Sippin' Creams.
In this case they make a Butter Pecan Sippin' Cream.
If you can't find the Sippin' Cream then you can use milk or melted Butter Pecan Ice Cream in its place.
And last but not least it's a great day to buy my cookbook.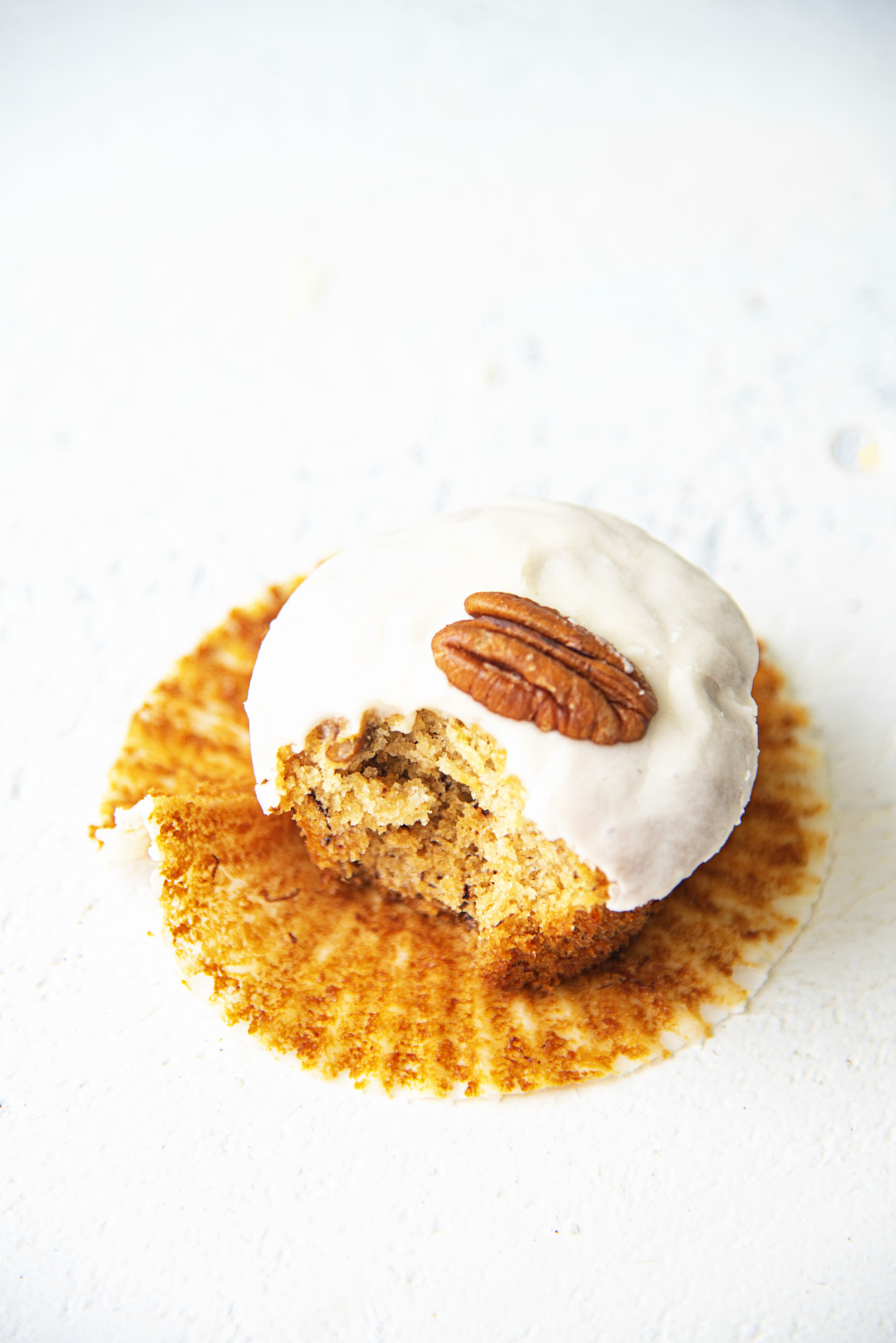 Want More Muffin Recipes?
Clementine Chocolate Chip Muffin
Cider Glazed Apple Fritter Muffins
Ingredients
For the Muffins:
1 ½ cups mashed, very ripe bananas
½ cup granulated sugar
½ cup firmly packed light brown sugar
½ cup unsalted butter, melted
¼ cup butter pecan ice cream, melted
1 large egg
1/3 cup mascarpone cheese, at room temperature
1 ½ cups all-purpose flour
1 ½ tsp baking soda
1 tsp salt
1 cup pecans, chopped
For the Glaze:
6 TBSP Butter Pecan Sippin' Cream
2 TBSP melted butter
1 1/2 cups powdered sugar
Instructions
Preheat oven to 350F.
Spray a 12 cup muffin pan with nonstick cooking spray.
In a medium bowl, stir together the bananas, sugars, butter, mascarpone cheese, milk and egg.
In another medium bowl, whisk together the flour, instant espresso powder, baking soda, and salt.
Make a well in the middle of the dry ingredients.
Pour the wet ingredients into the well and stir until just combined.
Fold in the chocolate chips.Fill each sup about three-quarters full.
Bake in the center of the oven for 20-25 minutes, until a toothpick inserted in the center of a muffin comes out clean.
Move the muffin pan to a cooling rack, and let cool for 15 minutes.
After 15 minutes, remove the muffins from the pan and let them finish cooling on the cooling rack.
For the Glaze:
Simply whisk together the Butter Pecan Sippin' Cream, butter, and powdered sugar in a medium bowl.
Dip the top of the muffins into the glaze. I double dip.
Let them sit out until glaze sets up about 30 minutes.
Muffins can be stored in an airtight container for up to 2 days.