German Chocolate Fudge Cookies: Dense and fudge like cookies, similar to a flourless cake, filled with semisweet chocolate, coconut, and pecans. Way more portable than cake.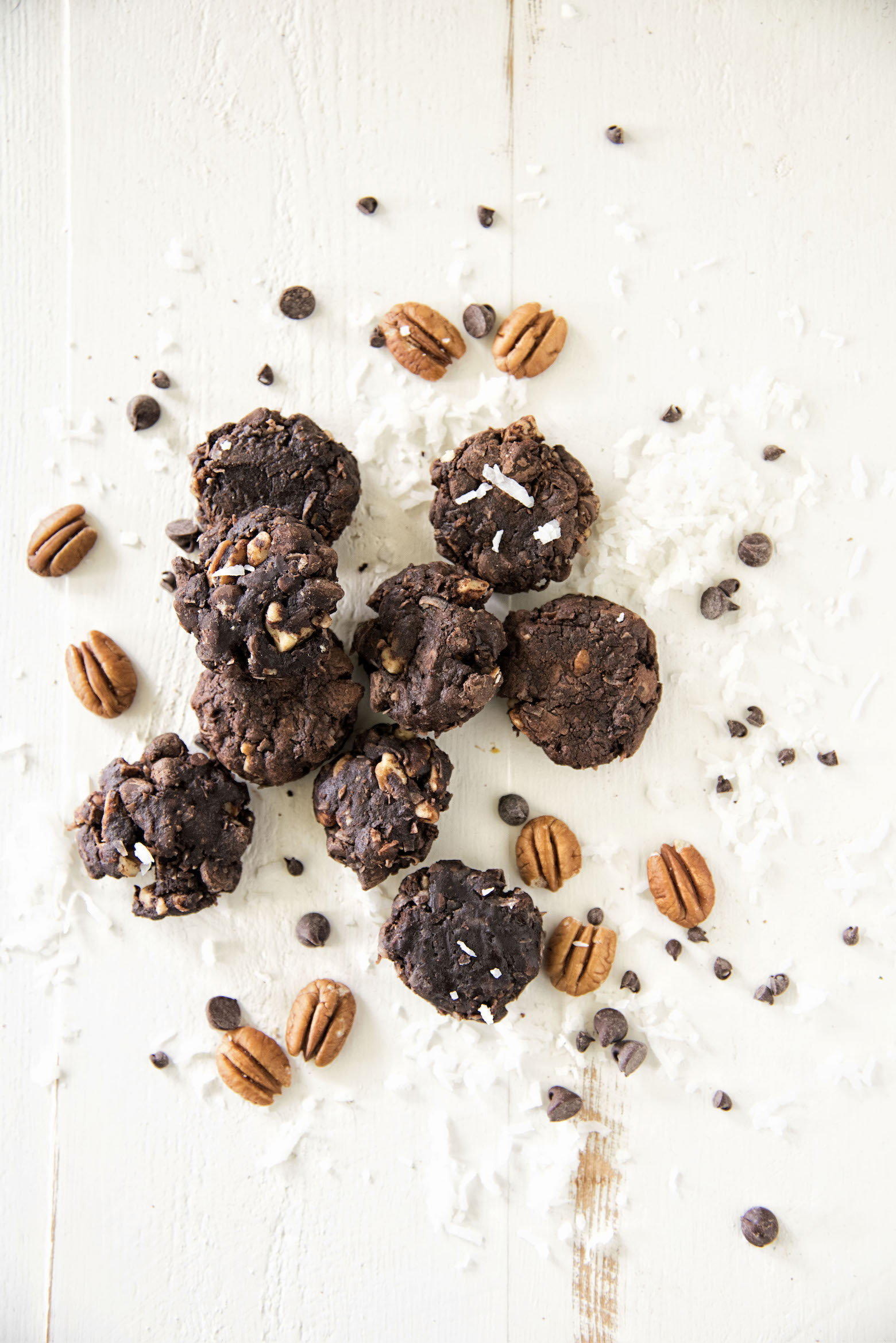 I took one look at these German Chocolate Fudge Cookies and was like…nope.
Nope…those will not go on the blog.
They are seriously ugly and brown food is hard enough to photograph and these are even worse.
And then I tasted one.
Ah man, I have to share this recipe.
While I watched these bake I panicked. The original recipe had the cookies spreading out which mine did not do. Hmmm. I noticed that a few people on the original recipe made the same comment too.
Would squash them down next time I made them to help promote flattening them more as they baked.
So I'm not totally sure what I did.
Ugly is what I did.
But like I said, wow, these are good.
These cookies remind me of chocolate flourless cake.
Except there is flour.
Not a ton but it's there.
Fudge like is definitely what to describe them as.
I didn't toast the coconut because the frosting I grew up on for German Chocolate Cake did not have toasted coconut.
Same goes for the pecans. I did not toast those either.
Feel free to toast away if that is your preference.
If you have a German Chocolate fan in your house you totally need to make these for them. Ugly or not.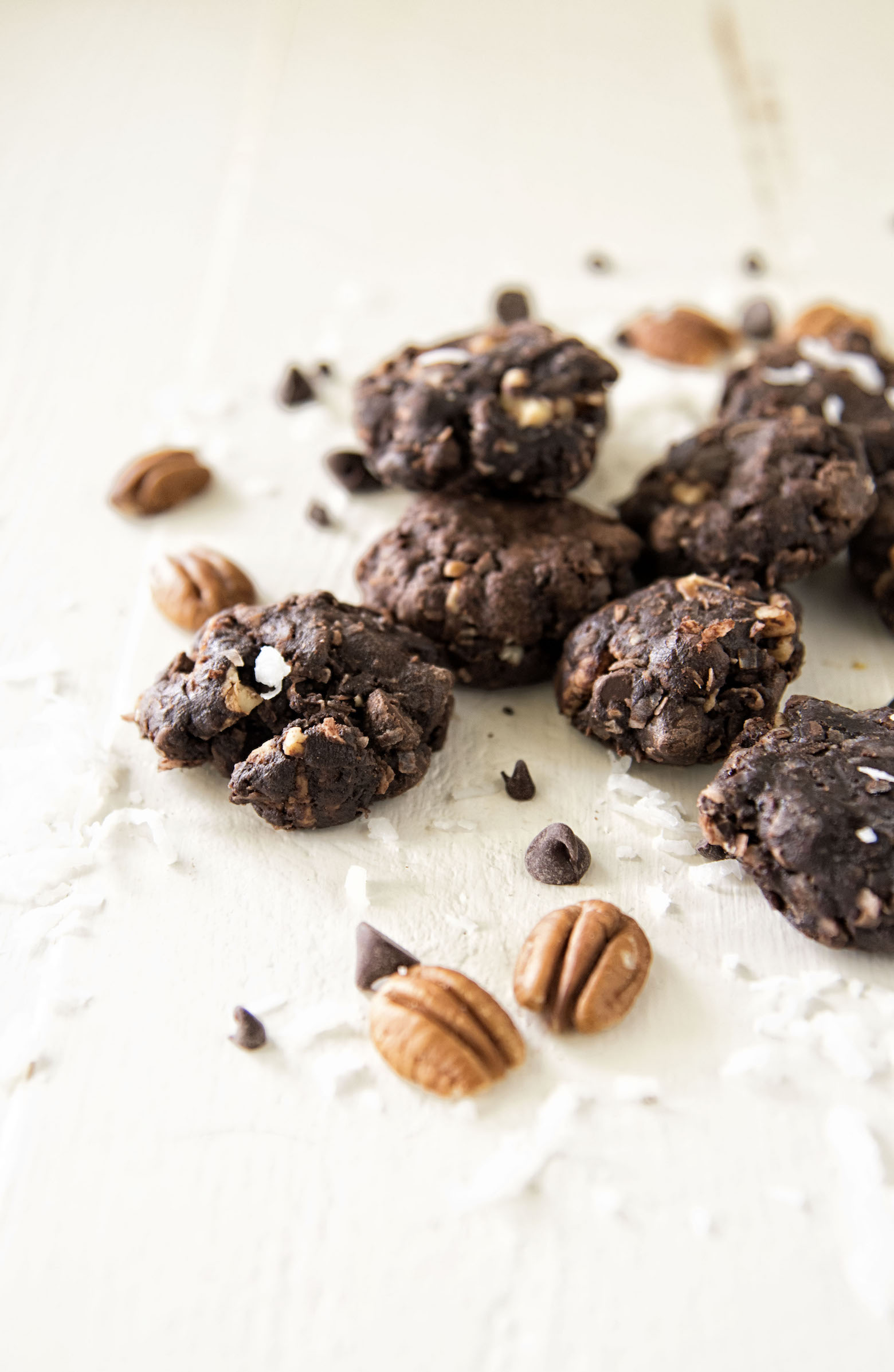 German Chocolate Fudge Cookies
1 cup all-purpose flour
½ cup cocoa powder
½ tsp. baking soda
½ tsp. salt
8 TBSP unsalted butter (1 stick), at room temperature
½ cup granulated sugar
½ cup packed dark brown sugar
1 large egg
1 tsp. pure vanilla extract
1 ½ cups sweetened shredded coconut
1 cup semisweet chocolate chips
1 cup chopped pecans
Instructions:
Heat oven to 350 degrees.
In a medium bowl, whisk together the flour, cocoa powder, baking soda and salt and set aside.
Using a stand mixer fitted with the paddle attachment, beat butter, granulated sugar and brown sugar together until light and fluffy, about 3 minutes.
Beat in the egg and vanilla until smooth.
Reduce the speed to low and beat in the flour mixture. Add coconut, chocolate and pecans and mix to just combine.
Portion the dough in 2 tablespoon scoops and roll them into balls.
Place them on parchment-lined baking sheets, at least 2 inches apart.
Bake the cookies until dry on top but still soft in the center, about 10 minutes.
Remove from the oven and immediately tap the sheets against a work surface to deflate them slightly.
Let the cookies sit on the sheets for 3 minutes, then transfer them to a rack to cool completely.
Slightly adapted from the New York Times