This Fruity Pebbles Banana Bread is two breakfast treats in one bread. Moist banana bread studded with Fruity Pebbles cereal. Don't even need milk.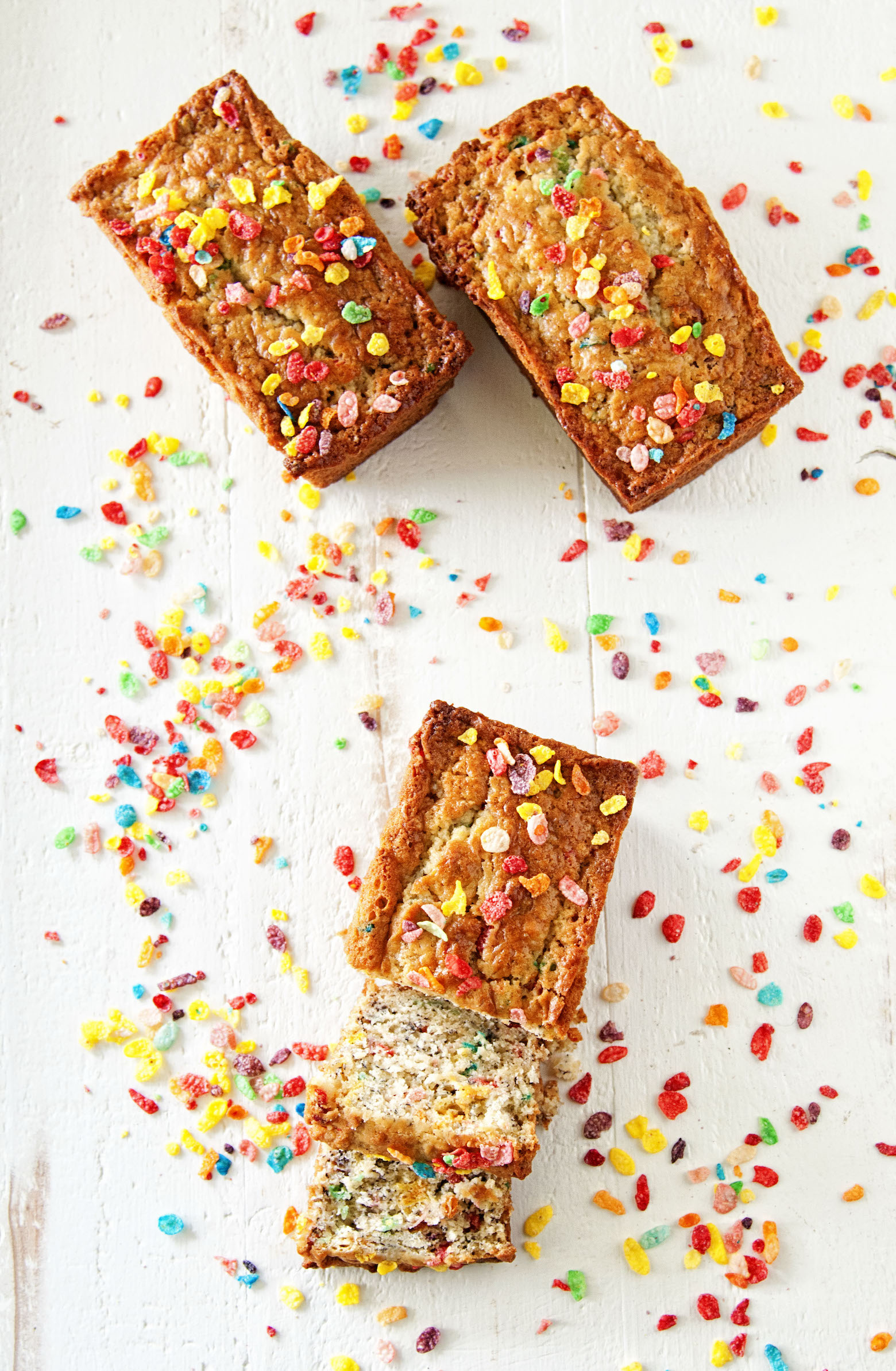 You can also use full fat greek yogurt as well.
Make this is a full size pan, mini loaves (as I did here), or even as muffins.
All will work fine.
I just prefer mini loaves to give away to people.
You could try this with other cereal…I think cocoa Krispies would work really well with this recipe as well.
Definitely, I would keep it to that size cereal.
And I don't think a really large cereal would work unless you crushed it.
Hopefully I'll be back to baking more.
March has been a blur of vet visits.
Cardiology appointments for both dogs and humans.
My husband has a follow up tomorrow.
We are hoping for good news.
I was bummed most of last week as it was the anniversary of Crazy Cocker Spaniels death as well as Hawking passing.
Which if you are not a long time reader most of you don't know that I have advanced degrees in astrophysics all due to being inspired by Stephen Hawking.
Hope everyone has a great week.
P.S. Have you ordered  my cookbook yet? 😀