The Fruitcake Dump Cake is a super easy dessert made with dry spice cake mix, fruit filling, and candied fruitcake fruit.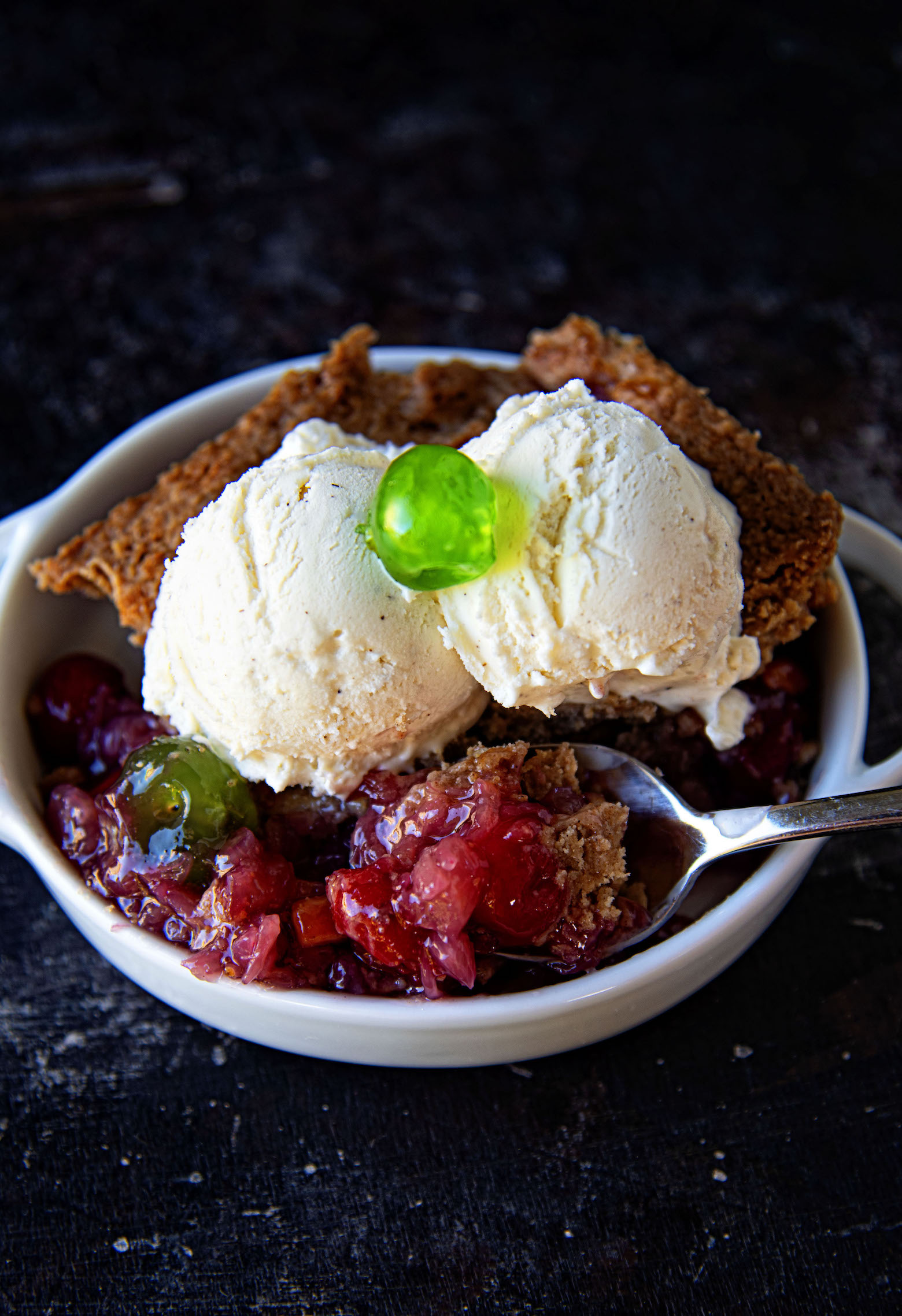 Normally this time of year there are a lot of potlucks.
I have friends who panic and reach out to me and say I need to make something super easy to make.
That they were signed up for a dessert.
Dump cakes are about as easy as you can get.
You literally just dump the ingredients into the pan.
Granted this one you have to stir the fruit a little but still pretty darn easy.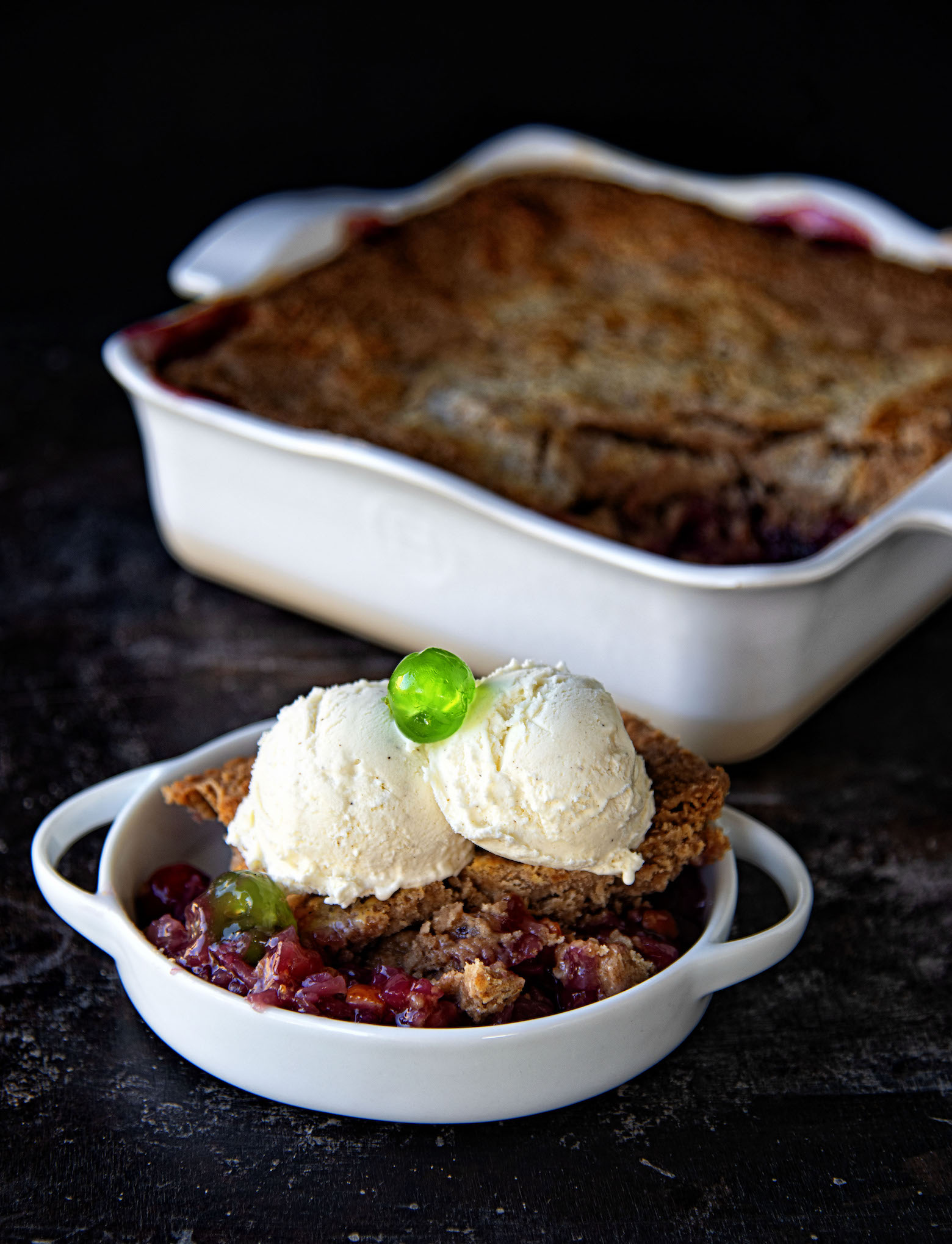 Many people don't like fruitcake because it's so dense.
This Fruitcake Dump Cake definitely is not dense.
If you have never had a dump cake it's more like a cobbler than a cake.
But since it's made with cake mix it's called a cake.
I chose a spice mix cake because most fruitcake has a lot of spices in it.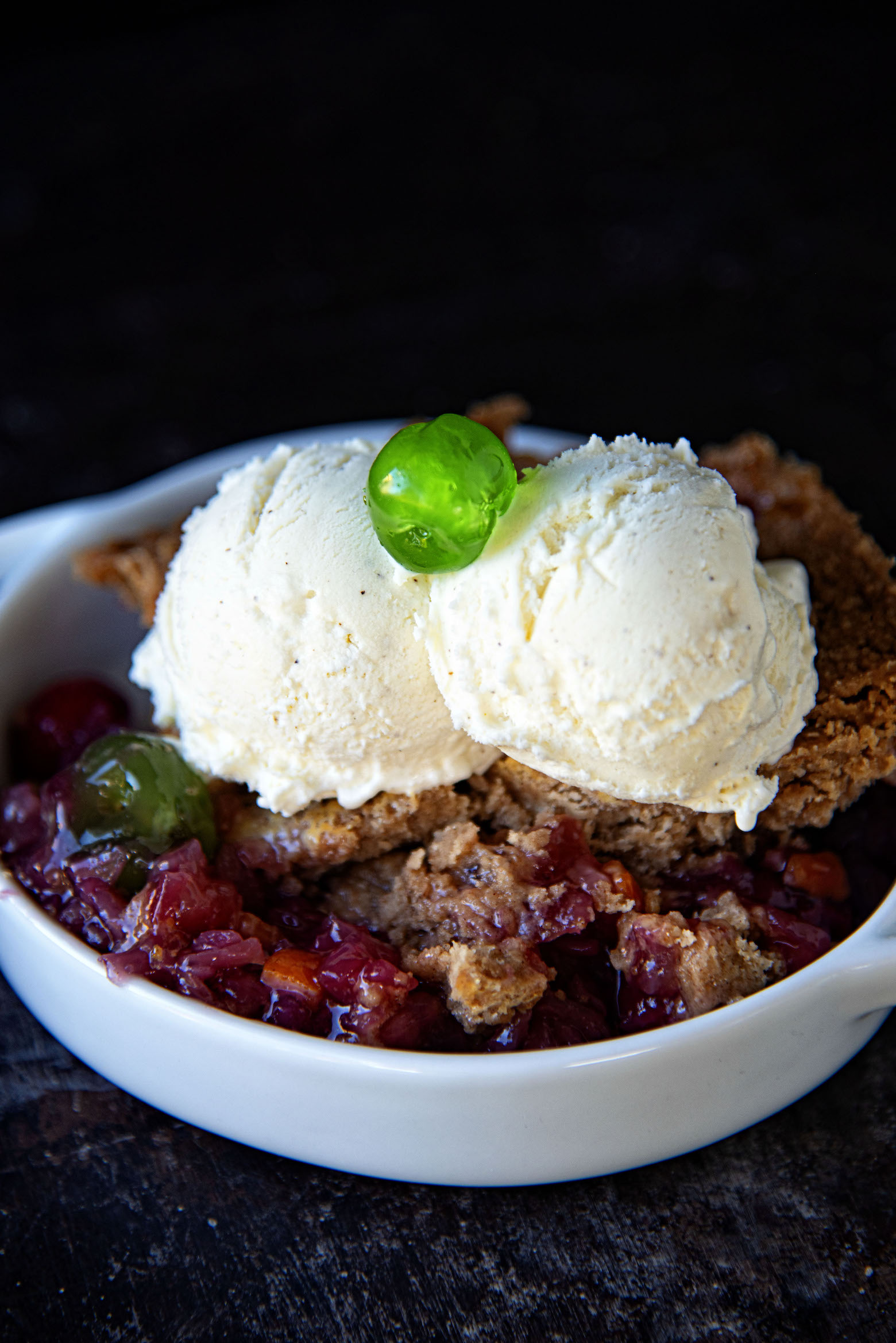 The other thing people fear is the neon fruit.
Or candied fruit.
And that's all it is.
The cherries are the main fruit that have a neon glow…both red and green.
That's just for show.
Other than the neon cherries there is cherry pie filling and pineapple to offset the sweetness.
If bourbon isn't your thing you can omit it.
P.S. It's a great day to buy my cookbook Holy Sweet!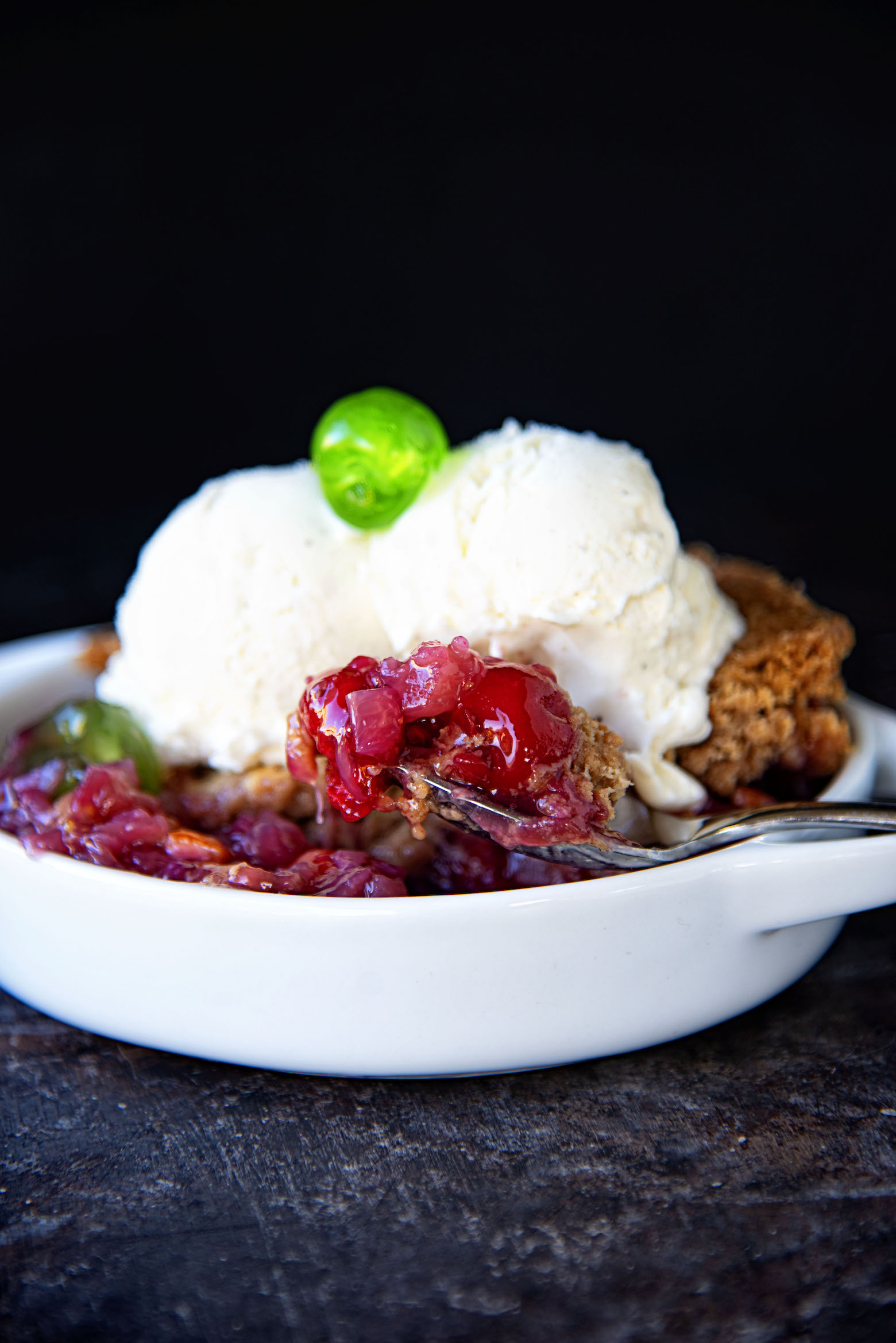 Want more Dump Cake recipes?
Peach Blackberry Oatmeal Cookie Cobbler
Ingredients
1 can (21 oz) cherry pie filling
1 can (20 oz)crushed pineapple, drained
1 1/2 cups candied fruitcake fruit
1/4 cup bourbon
1 (15.25) box Spice Cake Mix (I used Betty Crocker)
8oz (1 cup) unsalted butter, melted
Instructions
Heat oven to 350F.
Spray a 9×13 inch pan with baking spray.
Dump the can of cherries, crushed pineapple, candied fruitcake fruit, and bourbon into the pan. Mix them around to evenly distribute the fruit.
Spread with a spatula to make even.
Sprinkle cake mix over the fruit, doing your best to evenly distribute the mix.
Pour butter evenly as best you can over the cake mix.
Bake for 50-60 minutes.
Remove from oven.
You can serve dump cake warm or cold. I prefer mine warm for dessert and cold for breakfast. 🙂
Serve with ice cream or whipped cream for extra yumminess