This Fireball Glazed Snickerdoodle Crumb Cake has all the flavors of the cookie topped with crumb topping and covered in fireball glaze.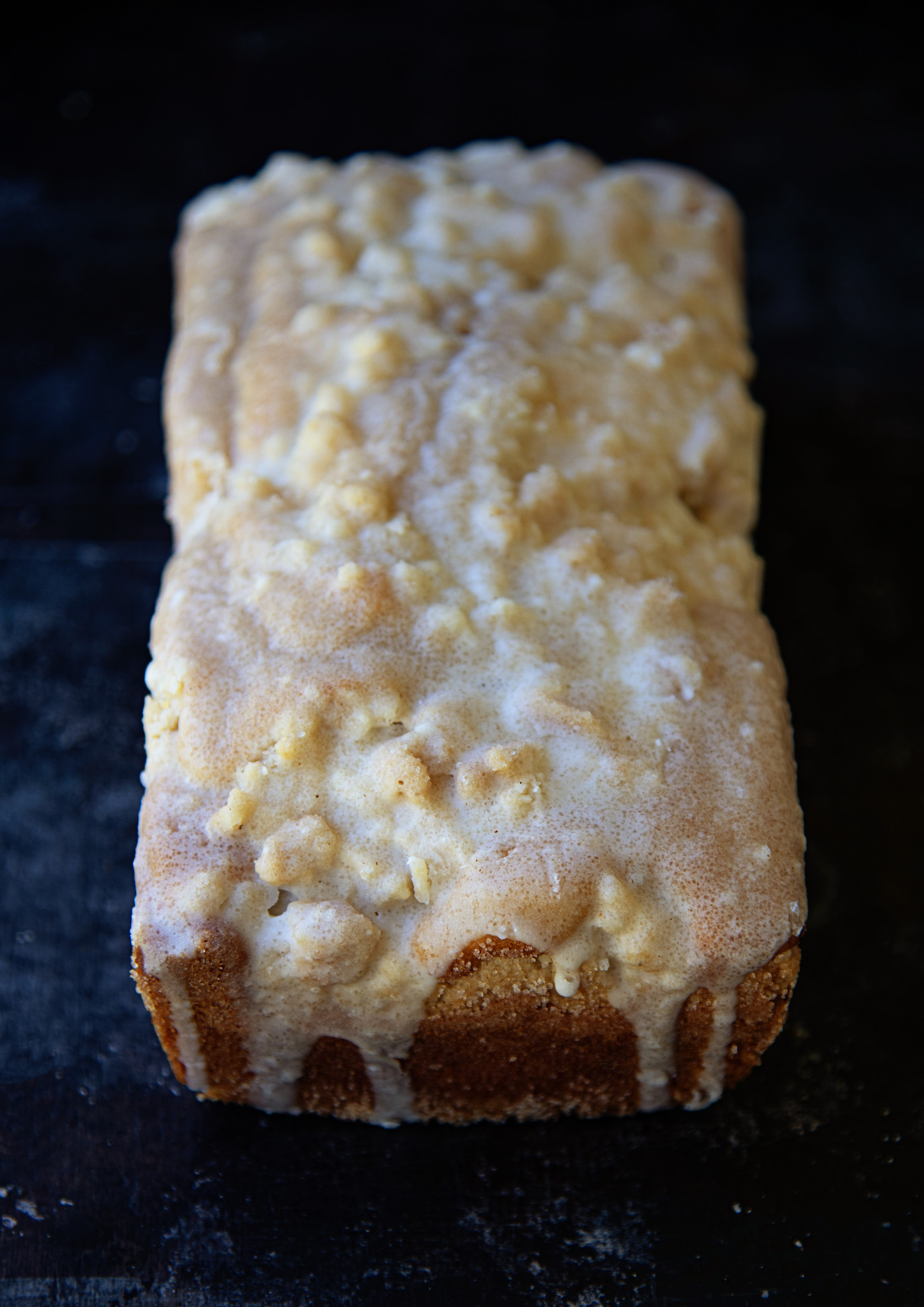 Man do I love all things snickerdoodle.
Not only because of how they taste but the word is just fun to say.
Kind of like how Elf likes to say Francisco. 😀
It's pretty hard to keep frowning face while saying the word snickerdoodle.
I seriously considered having a whole chapter in my cookbook on all things snickerdoodle.
Don't worry there are a few recipes in there that are snickerdoodle based.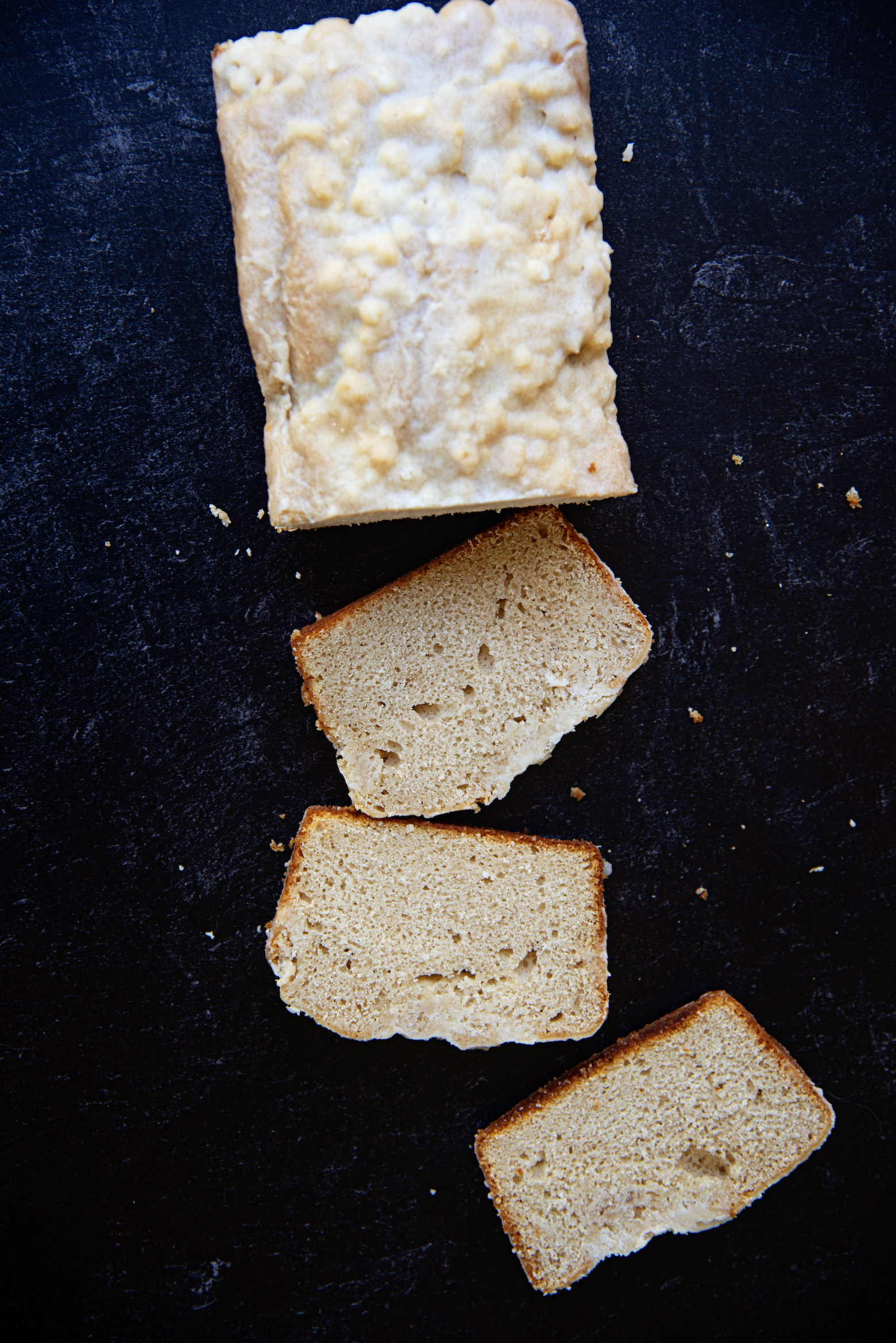 I also love me some crumb cake.
And yes, there is a recipe for crumb cake in the cookbook too. 🙂
Crumb topping was one of the best inventions ever.
If I were to go back in time I would totally want to find the first person who came up with the idea and give them a big thank you.
For those thinking that's a waste of time travel trip…clearly you don't know me.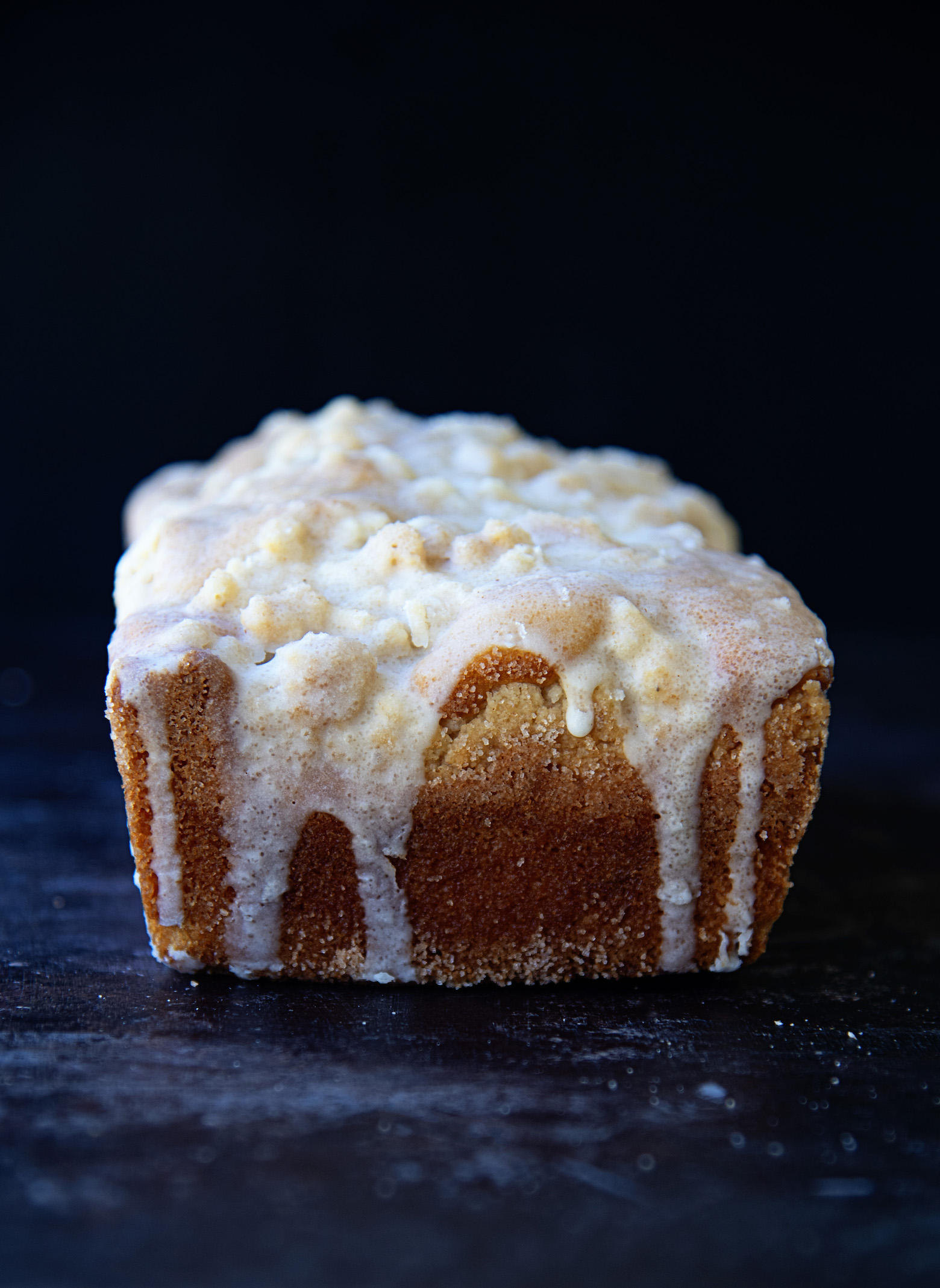 So many people think that snickerdoodle is just cinnamon flavored baked goods.
And while cinnamon does play a large role in the cookie the cream of tartar is also key.
It's really key in the cookie not only for the tangy flavor it adds but for the chewiness it gives the cookies.
Now obviously cream of tartar isn't adding chewiness to the cake but it does add tang.
Will you survive without it?
Yes.
But use it if you got it.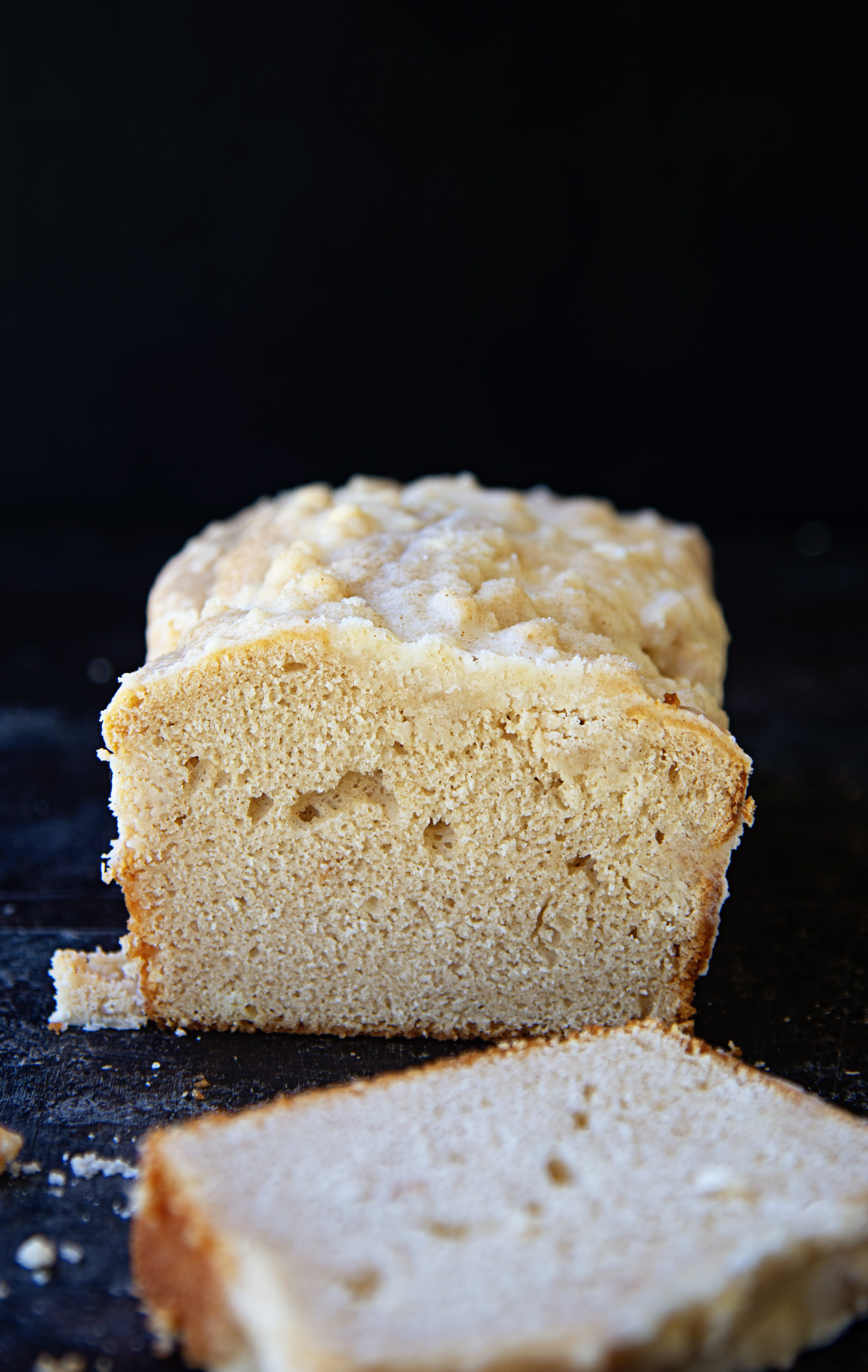 This Fireball Glazed Snickerdoodle Crumb Cake does have booze.
Fireball whiskey to be exact.
Can you sub other whiskey?
Technically yes, but the whole point of the Fireball is that it's a cinnamon flavored whiskey.
Since it is used in the glaze and not the cake itself the alcohol will not cook off.
For those that worry about that.
I consider that a plus but not everyone does.
If you are not interested in having the booze in the cake simply use milk instead of Fireball.
I would add 1/4 tsp of cinnamon as well so that you have a cinnamon flavor to the glaze.
Last but not least…it's a great time to order my cookbook. 😀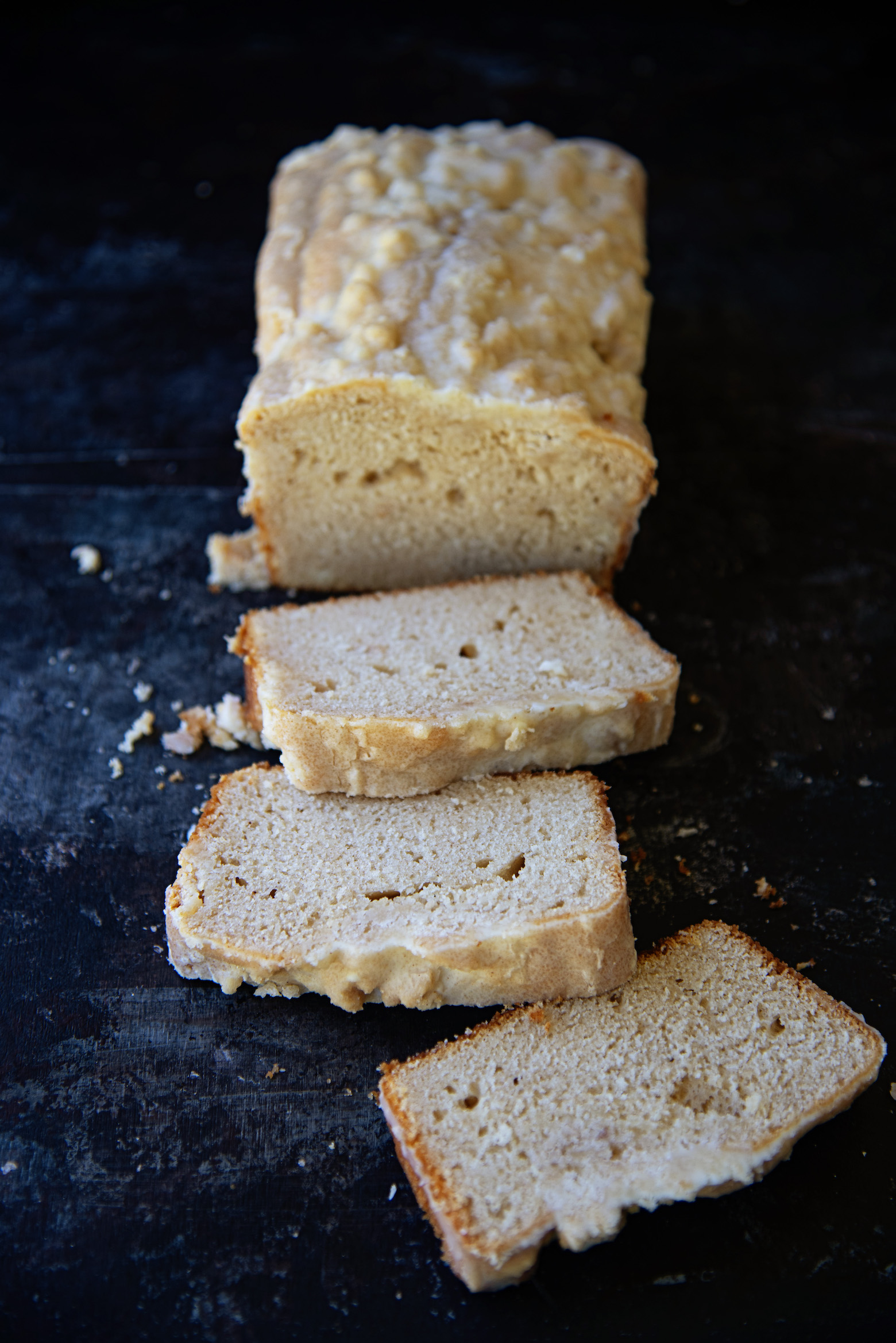 Want More Snickerdoodle Recipes?
Pumpkin Cream Cheese Snickerdoodle Blondies
Ingredients
Crumb Topping:
2/3 cup granulated sugar
1/2 tsp ground cinnamon
¼ tsp. salt
8 TBSP unsalted butter, melted and then cooled
1 ¾ cup cake flour
Cake:
½ cup unsalted butter, at room temperature
1 cup granulated sugar
2 large eggs
1 cup whole milk
1 cup sour cream
1 tsp. vanilla extract
1 tsp cream of tartar
2 ½ cups cake flour
1 tsp ground cinnamon
1/2 tsp freshly ground nutmeg
2 tsp. baking powder
½ tsp. baking soda
Pinch of salt
For the Icing:
6 TBSP Fireball Whiskey
2 TBSP melted butter
1 1/2 cups powdered sugar
extra cinnamon sugar if desired
Instructions
For the Crumb Topping:
In a medium sized bowl add sugar, cinnamon, and salt, and stir until combined.
Add the melted butter and then cake flour and mix (hands work best for this). Set aside.
For the Cake:
Preheat oven to 325F.
Spray baking spray one standard size loaf with sprinkle cinnamon sugar. Coat both the sides and bottom of the pan with cinnamon sugar. Set aside.
Using a stand mixer with a paddle attachment cream together the butter and sugar until light and fluffy, about 3 minutes.
In a separate bowl add the milk, sour cream, vanilla extract, sweet dough emulsion extract, and eggs and whisk until fully combined.
In another bowl add flour, cream of tartar, cinnamon, nutmeg, baking powder, baking soda, and salt.
Alternate adding dry ingredients, then wet, then dry, then wet, and finish with dry.
Mix on low until fully combined. Be careful to not over-mix.
Pour batter into the prepared pan.
Sprinkle crumb topping starting from the outer rim of the pan inward.
Bake for 40-50 minutes depending on your oven.
Check by using a wooden skewer or knife to see if it comes out clean.
Let cool on wire rack.
While cooling make glaze.
For the Glaze:
Simply whisk together the Fireball Whiskey, butter, and powdered sugar in a medium bowl.
When cakes are cool pour glaze over the top of them.
Sprinkle with cinnamon sugar if desired.
Let glaze firm up, which takes about 30 minutes.