This Feta Cheese Dill Bread Loaf is a tangy and dense sandwich loaf filled with fresh dill and feta cheese. Makes for great sandwich bread.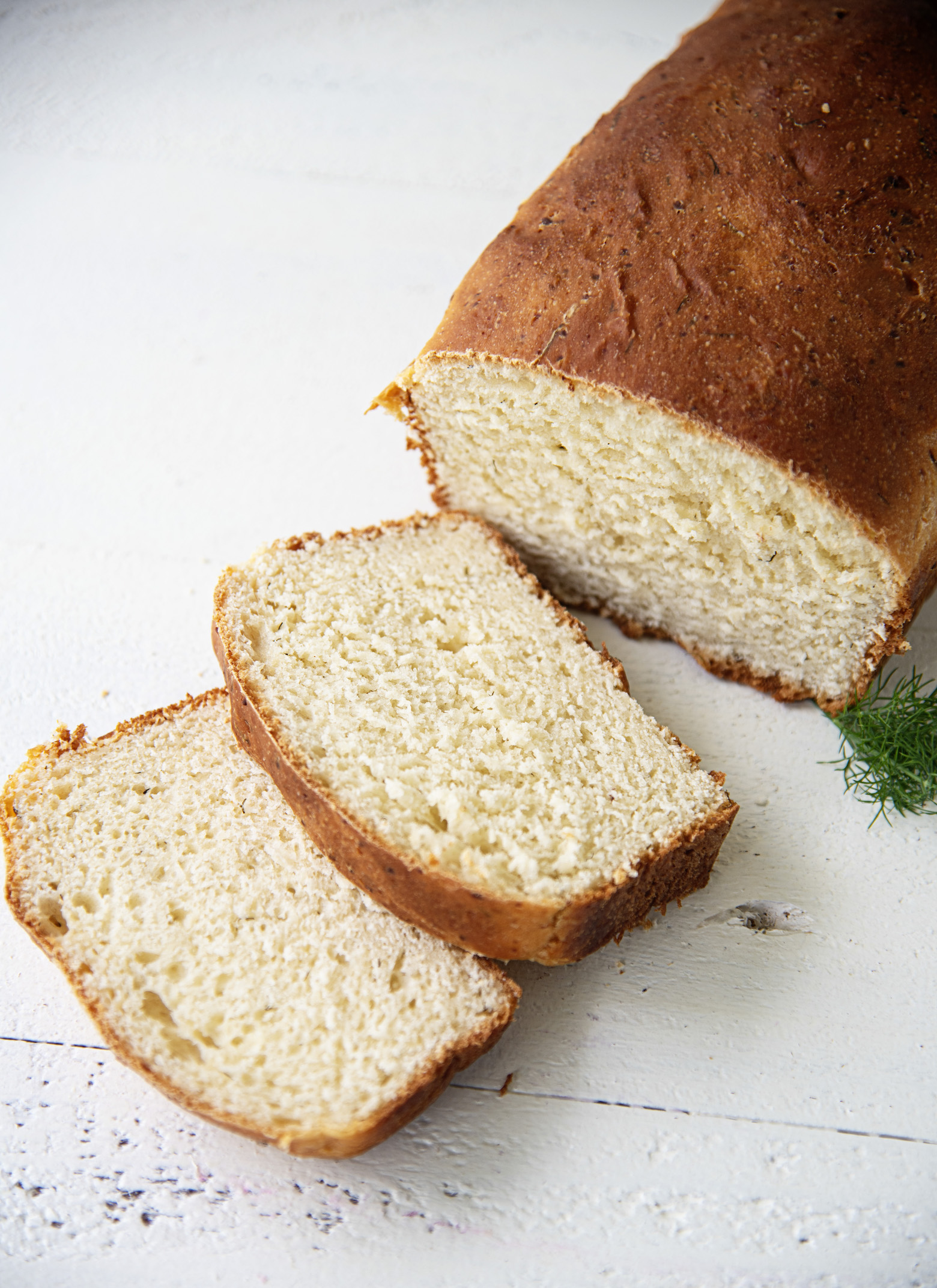 I have fully admitted time and time again that my husband and I are carb people.
Especially when going low carb literally killed my husband (luckily he recovered).
We eat a lot of soup and salads and with that we usually always have some sort of bread.
Whether that is a focaccia bread, rolls, or a classic cob. My husband is also makes a sandwich every day.
Sometimes in a tortilla and sometimes in loaf bread.
Just depends if I baked anything that day.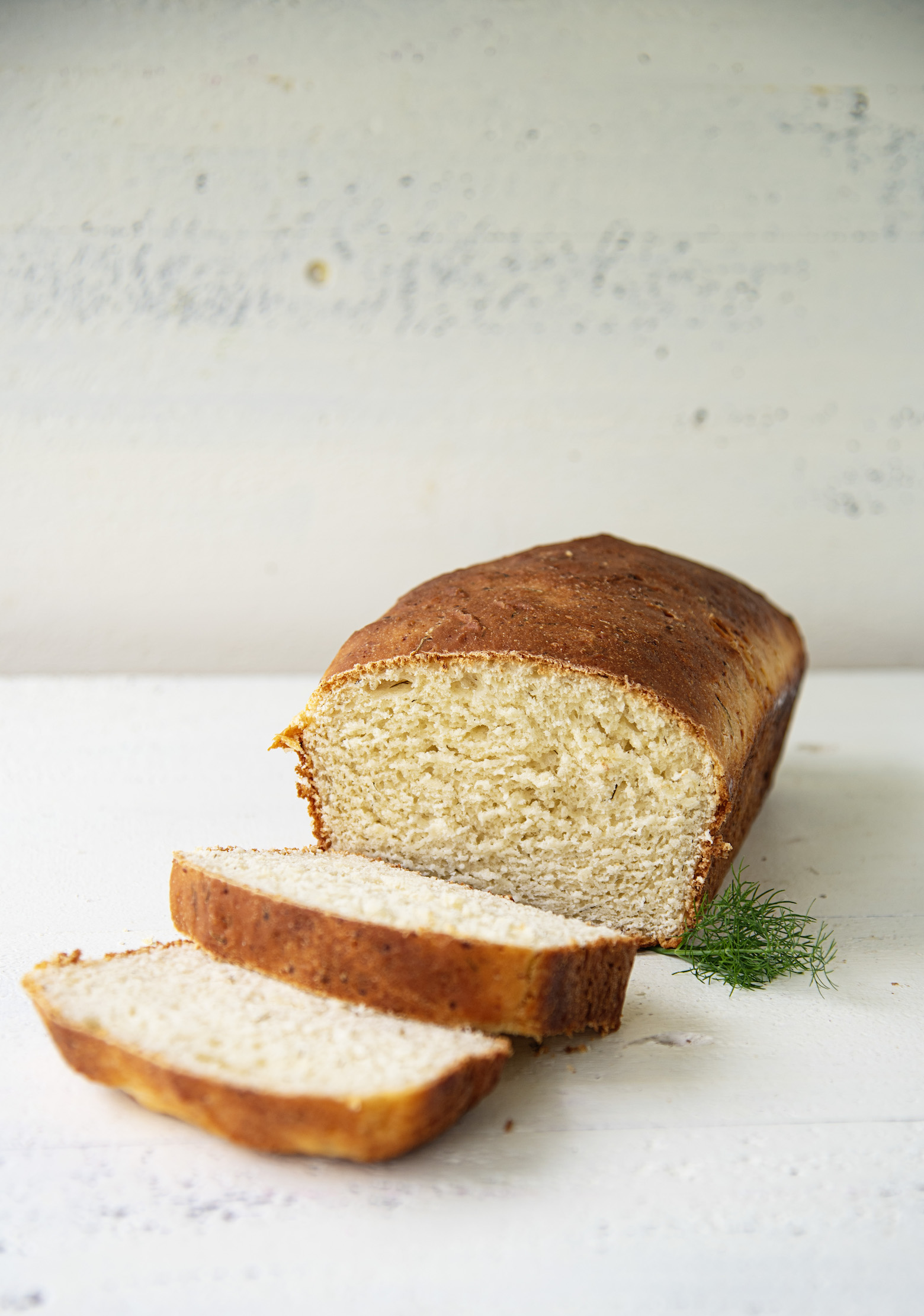 One thing we both LOVE to eat as a snack is cucumber, feta cheese, and olives all tossed in either Greek or Italian dressing.
If we don't eat it plain we usually wrap it up in a tortilla with hummus or sometimes on sandwich bread.
I decided we needed a bread that would go great with the simple salad we eat all the time.
So out came the feta and I grabbed some dill from my garden and I created this Feta Cheese Dill Loaf Bread.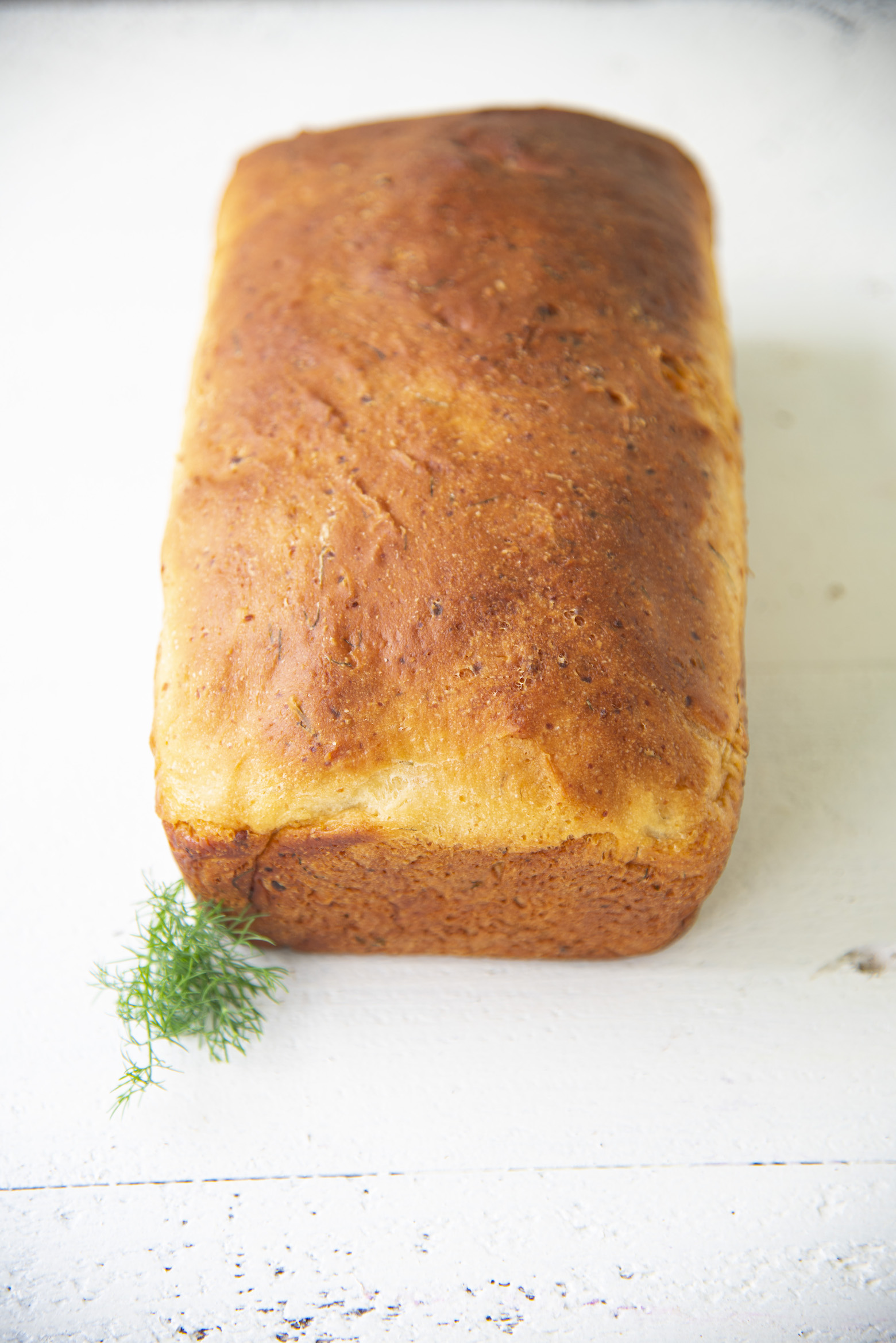 It's a denser bread that is almost cake-like.
But man does it make for a great sandwich.
Especially if you toast it a little and the feta kind of melts a little.
So good.
If you are looking for a change to your normal sandwich loaf then this is your new bread.
And as always it's a great day to order my cookbook.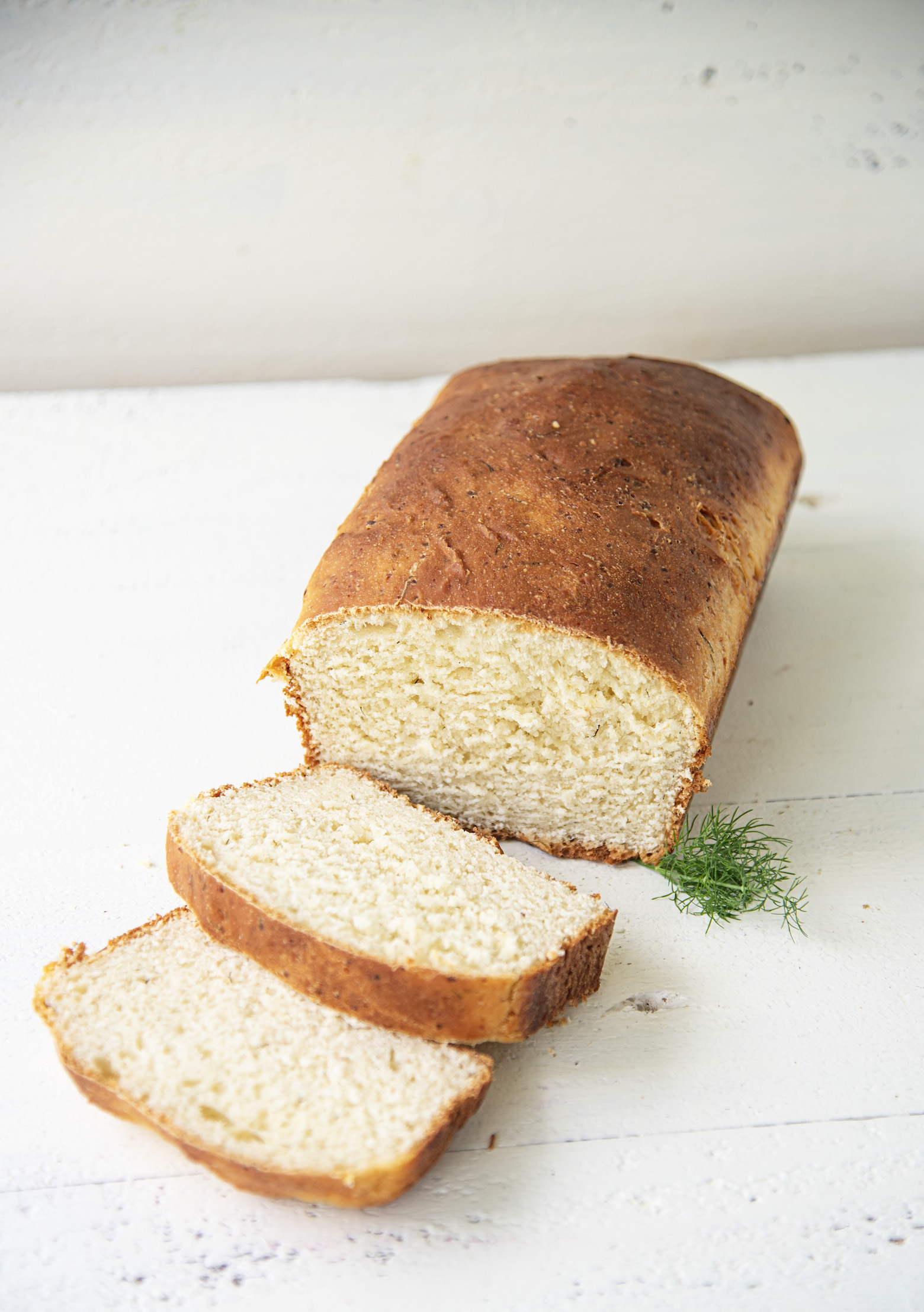 Want More Bread Recipes?
Orange Blossom Chocolate Challah Bread
Ingredients
2 1/4 tsp active dry yeast
1 cup warm water(110F)
1 cup feta cheese crumbles
2 TBSP granulated sugar
2 tsp onion powder
1 ½ TBSP fresh dill, minced
2 tsp salt
¼ tsp baking soda
1 whole egg
2 tsp olive oil
3-3 1/2 cups bread flour
Instructions
Dissolve yeast in the warm water at the bottom of the mixing bowl. Let sit for about 5 minutes until it becomes creamy in color.
Add all the ingredients except the flour and mix well.
Attach the dough hook to the mixer.
Add flour 1 cup at a time until you have a soft dough…it's pretty sticky too.
Knead bread for 5 minutes. If you are doing it by hand, knead for about 8 minutes.
Place dough in a lightly oiled bowl, cover with plastic wrap and place in a warm place.
Let rise until dough has doubled, about 1 ½ hours.
When dough has doubled, punch it down and shape into a log shape the size of your loaf pan.
Place into a greased 9-inch loaf pan.
Cover loaf with plastic wrap and again place in a warm place. Let rise again for about an hour.When loaf has risen, preheat oven to 350F.
Bake loaf for 30 minutes, then cover with aluminum foil to prevent over browning and bake another 15-20 minutes longer.
Let cool for 5 minutes and then remove from pan and continue to cool on a rack.